When is the best time to visit Croatia and Slovenia?
With distinct seasons and widely varying temperatures, it's prudent to know the best times to visit Croatia and Slovenia so that you can explore and experience these delightful countries to their fullest.
From lazing on picturesque beaches to climbing medieval city walls to heading out into the countryside looking for truffles, Croatia and Slovenia are a rare mix of the dazzling and the different.
The months of July and August see hordes of tourists visiting the beaches of Croatia and strolling the charming pedestrian streets of Ljubljana. If you want to avoid the crowds but still experience near-perfect weather conditions, then the best time to visit Croatia and Slovenia are the shoulder months of May, June, and September.
Most Ideal
Low Season
OVERVIEW
It's the coldest time of the year. Average temperatures are in the low to mid-40s, with a fair bit of precipitation. Expect freezing temperatures and snow in the North.
WE RECOMMEND
Witness Lake Bled in all its frozen glory
For some snow fun, head to Zagreb




OVERVIEW
In Croatia, the coastal regions experience rain and the interiors see snowfall. Temperatures in southern towns hit the 50°F mark while further North, in Ljubljana, daytime highs are still only in the low 40s.
WE RECOMMEND
It's carnival time at Dubrovnik
For the most breathtaking winterscapes, head to the Plitvice Lakes National Park


OVERVIEW
March heralds the beginning of spring with temperatures starting to inch up into the mid-50s and the snow melting. With considerable rainy days and winds, it's an unpredictable month. Pack layers and rainwear.
WE RECOMMEND
Spend time in Ljubljana's impressive museum quarter



OVERVIEW
Day time highs in Ljubljana averages around 65°F while the southern cities of Croatia see temperatures in the low 60s. Rain persists through the month, but blooming flowers across the countryside are an indication of the soon-to-come warmer climes.
WE RECOMMEND
Explore Ljubljana's charming Old Town
Spend the day exploring the architecture, shops, and restaurants at the Diocletian's Palace at Splint, a UNESCO World Heritage Site.
OVERVIEW
With temperature readings breaking into the 70°F range and subsiding rains, May is a great month to visit Croatia and Slovenia. By the second half of May, the seas are warm enough to swim in. It's still a quiet time of the year.
WE RECOMMEND
Take a walk around Dubrovnik's impressive city walls and forts.
Live it up at the upscale Hvar Island
Zadar's architectural masterpieces, the Sea Organ and Sun Salutation are must-visits.




OVERVIEW
June is one of the best months to visit Croatia and Slovenia – day time highs are in the upper 70s, water temperatures are around 70°F and peak season prices are yet to kick in. Slovenia experiences some rain.
WE RECOMMEND
Wander Zagreb's alluring Upper and Lower Towns
Spend a day at Lake Bled exploring the romantic Bled Castle and Island




OVERVIEW
It's the hottest month of the year and a busy tourist period. With average highs in the 80s, it's the perfect time to head to the islands of Hvar and Korčula. The Plitvice Lakes region also sees warm temperatures.
WE RECOMMEND
Dubrovnik kicks off the holiday season with its famous Summer Festival
Enjoy island hopping in Croatia




OVERVIEW
The coast is where the action is at with tourists and locals flocking to the beaches. Ljubljana sees a fair bit of rain during the month, so pack an umbrella and rainwear if you are planning to visit the city.
WE RECOMMEND
Hike, swim under refreshing waterfalls and go on a boat ride at Krka National Park
Enjoy wine and food tasting in Slovenia's wine country, the Goriska Brda wine region




OVERVIEW
The crowds leave, but warm temperatures and perfect water conditions make September one of the best months to visit Croatia. It's the rainiest month of the year in Slovenia but the days are still warm.
WE RECOMMEND
Explore old villages and take in stunning vistas on one of Hvar's many hiking trails
Indulge in an expertly brewed cup of coffee at one of the many cafes in Zagreb




OVERVIEW
Stunning fall foliage makes the first half of October a good time to travel to Croatia and Slovenia. Temperatures drop into the 60s in Ljubljana while in the southern cities of Croatia, the average highs are still around 68°F.
WE RECOMMEND
Savor the best of Istria's food scene at Rovinj
Spend a day (or night) exploring the islands of Rovinj




OVERVIEW
Cold and wet, November is when the transition from autumn to winter happens. It's the rainiest month of the year in Croatia, and many beach resorts close for the season. It's wine season in Croatia and Slovenia.
WE RECOMMEND
Head out into the Istrian countryside to hunt for prized truffles




OVERVIEW
It's the start of the skiing season in Croatia's capital, Zagreb. Dubrovnik, Zagreb, Split, and Ljubljana take on a festive spirit with Christmas and New Year celebrations during the second half of the month.
WE RECOMMEND
Watch the sky over Ljubljana Castle light up with a spectacular New Year's Eve fireworks display
Mulled wine, traditional crafts and Christmas desserts are part of the Dubrovnik Winter Festival



Dream Carefree
Go ahead and dream big. Enchanting Travels experts are here to help you plan the ultimate escape. Tell us your vision for the trip of a lifetime and we'll make it a reality.
Plan Carefree
One of our destination experts will reach out to craft a completely customized itinerary. Book your personalized journey and know that our flexible policies have you covered.
Travel Carefree
Relax and prepare for takeoff, knowing that your trip is perfectly planned and you have a personal concierge on call 24/7. Our experts are here to keep you safe and handle the details.
Close
Best Time to Visit by Season
Croatia has two fairly distinct weather patterns – the coast experiences warm summers and mild winters while the inland regions see slightly higher summer temperatures and freezing winters.
Summer in Croatia and Slovenia runs from June to August. It's peak tourist season with glorious weather and warm sea temperatures, and everyone heads to the coastal towns. Day time highs average from 75°F in June to 85°F in August. Further inland, temperatures are in the high 70s.
Fall brings about dramatic change in scenery and provides some of the best weather conditions for sightseeing. September, mainly, is a great month to travel to Croatia and Slovenia. Temperatures drop from the mid-70s in September to 60°F in November and rainfall levels increase.
Winter, while cold in Croatia and Slovenia, is breathtaking with otherworldly landscapes. Temperatures on the coast are between 45-50°F while further inland, the mercury drops to below 40°F.
Spring is a good time for city exploration as the day time highs steadily rise from the low 50s in March to the low 70s in May.
What to Pack
With significant differences in temperatures and weather conditions across seasons, what you pack for your travels in Croatia and Slovenia depends on when you are visiting.
If you are heading to the beaches during summer months, then apart from your swimwear, you'll need to pack sunscreen, a sunhat and sunglasses. For evenings when you want to explore the town, get a maxi dress or a smart top and skirt. A denim jacket or light shawl is advisable for times when it gets windy.
There is plenty of walking to do in Croatia and Slovenia, so a good pair of walking shoes is a must. We also recommend getting an umbrella and a rain jacket to stay dry.
During autumn, the thermometer can drop low enough in the evenings to warrant a sweater or light jacket. Long t-shirts, pants and clothes that you can layer are recommended for the fall months. If you are traveling to Croatia and Slovenia during winter, then a heavy winter jacket, gloves, scarves, and warm clothes are a must.
Experience the best of Croatia and Slovenia with advice from our travel experts. We are happy to create a tailor made itinerary for you based on your preferences and interests.
popular trips to croatia & slovenia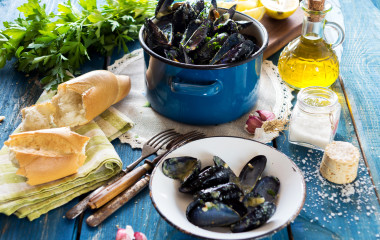 Croatia's Culinary Traditions
12 Days: $ 5,790
/ person
Discover the mouthwatering flavors and distinct culinary traditions of Croatia as you explore its top destinations. Highlights include a visit to the gourmet food destination of Istria, cheese tasting at Pag Island, and a visit to the beautiful Konavle Valley where you will dine on authentic Croatian dishes with a local family.
Croatia Uncovered
13 Days: $ 4,590
/ person
Take in the absolute highlights of Croatia on this personalized, private tour. Explore 'Game of Thrones' shooting locations in Dubrovnik with your personal guide, discover the stunning Austro-Hungarian architecture of Zagreb, and relax in quaint coastal towns by the Adriatic Sea and the dramatic Dalmatian Coast.
Load More
THE ENCHANTING DIFFERENCE
One of the very best travel experiences I have ever had. We even got updates once at 3 am! He also made one change in one day's itinerary to accommodate our wishes which was very wonderful. For business, I have traveled to Europe, Russia, all over Asia and South Africa but was blown away by all the beautiful sites in Argentina and Chile.
All the little touches made by our Enchanting Travel consultant, Amelia Edwards, were noticed and recognized by my wife and I. Thank you for making our milestone trip (25th wedding anniversary) such a memorable one! We look forward to engaging Enchanting Travels again for our next South American adventure!!
This was my first adventure as a solo traveler. But while I may have traveled on my own, I was never alone. I was well taken care of by a superb team of planners, trip coordinators, guides and drivers.
Do you have a vacation in mind? Let us help you create the trip of a lifetime.