Cuisine in France
Since the 18th century, France has been considered the center of gastronomic prowess. French cuisine is a flavorful amalgamation of history, culture, tradition and above all, sophisticated cooking techniques. Dishes such as Bouillabaisse, Quiche Lorraine, Bœuf Bourguignon, Escargots de Bourgogne and Coq au Vin have put the food of France firmly on the global map. In fact, in November 2010, French gastronomy was added by the UNESCO to its lists of the world's intangible cultural heritage. Little wonder then that a holiday in France is as much about marveling at its art, architecture as it is about savoring its fine food!
The French truly love their food and, much like Italians, eating is a way of life. Traditional French food is revered for its simplicity. You are unlikely to find strong marinades and heavy spices that find pride of place in hearty Italian food or rich Southeast Asian curry dishes. Instead, there is an emphasis on butter and herbs; five simple yet technically specific mother sauces form the essence of French cuisine – béchamel, espagnole, hollandaise, tomato, and veloute – which use ingredients like butter, milk, meat stocks and tomato as their base.
Braising, flambeing, sauteing, poaching and broiling are just some of the French cooking techniques that are now globally accepted. When it comes to eating out in France, you will be spoilt for choice – quaint cafes, as well as Michelin star restaurants, dot the culinary landscape in equal measure.
Dream Carefree
Go ahead and dream big. Enchanting Travels experts are here to help you plan the ultimate escape. Tell us your vision for the trip of a lifetime and we'll make it a reality.
Plan Carefree
One of our destination experts will reach out to craft a completely customized itinerary. Book your personalized journey and know that our flexible policies have you covered.
Travel Carefree
Relax and prepare for takeoff, knowing that your trip is perfectly planned and you have a personal concierge on call 24/7. Our experts are here to keep you safe and handle the details.
Close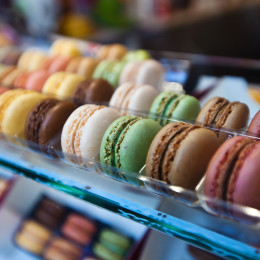 Cuisine in France by region
A lot of what to eat in France – or drink – will depend on the region you are in – traditionally each geographical area has its own distinctive cuisine. Here's a look at some of the food and drink you could expect on your France vacation!
Ile de France
With Paris as its heart, this region is the epicenter of the country's culinary pursuits. There are more than 40,000 restaurants in Paris, which include several Michelin stars and the best chefs in the country. A quintessential Parisian experience is to step into a patisserie and sample the delicious fare on offer, from croissants to eclairs.
Must-try:
Learn how to make the Parisian favorite, a macaron, at a cooking class
Remember to make reservations when eating out at the best restaurants in Paris as seats are limited
Dinner service is shorter than in America so make your plans in France accordingly
Northwestern France – Normandy
Normandy is known as much for its pivotal role in European history as it is for its seafood and cider! Its 600 km long coastline is dotted with picturesque fishing villages and ports that account for some of the finest seafood dishes in France, while its apple orchards produce the best apple cider in the country. Another specialty is delicious Camembert cheese.
Must-try:
Marmite Dieppoise
Enjoy a dining experience featuring the best seafood in the historic fish market of Trouville
Northeastern France – Champagne Region
The Champagne region lies to the east of Paris, and is famous for – you guessed it – champagne! Nearby Lorraine is synonymous with quiche lorraine – a pastry most commonly filled with bacon, cheese and eggs, while Alsace, which lies close to the German border, is deeply influenced by its neighbor's cuisine – pork is plentiful in the region and the beers are similar to those in German breweries.
Must-try: Visit a vineyard for a wine tasting paired with cheese
The Loire Valley and Central France
France's Garden, as the region is often referred to is known for its exquisite produce of fruits and its specialty mushrooms – champignons de Paris. The popular liqueur Guignolet is made from the cherries grown here and its 'Belle Angevine' pears, strawberries and melons are equally popular.
Must-try:
Freshwater fish prepared in a beurre blanc sauce
Savor classic French cuisine at the Michelin starred Restaurant Les Hauts de Loire
Buy: Preserved meats, country-style pate and Poires tapées or lusciously sweet baked and preserved pears
Burgundy
It's hard to think of Burgundy and not be immediately reminded of wine. Viticulture dominates the region and popular dishes like coq au vin are braised in the region's wines. Burgundy is also home to some of the more popular cheeses in France such as Chaource and Epoisses cheese, as well as escargots de Bourgogne, the French delicacy featuring snails.
Must-try:
Boeuf Bourguignon
Go on a truffle hunting expedition
Sign up for a cooking class at the globally renowned The Cook's Atelier
Lyon/Auvergne-Rhône-Alpes
While Paris attracts all the glitz and glamour, it wouldn't be amiss to say that the country's true gastronomic heart lies in Lyon. The city has always been an industrial, commercial and cultural hub, attracting diverse influences that have all contributed to the indulgent Lyonnaise cuisine. Traditional dishes of Lyon include the Cervelle de canut or a creamy dip with cheese, garlic and herbs and Saucisson or sausages, which you will find hanging in practically every restaurant and bar.
Must-try:
Quenelles de brochet
Go on a culinary tour of Lyon
Several restaurants in Lyon are closed on Sundays and Mondays as well as between lunch and dinner, so factor in this while making reservations
Head to the markets such as Saint Antoine Market for fresh produce beautifully displayed
Do eat at a bouchon, the rustic family-owned eateries found all over Lyon
Bordeaux and the Basque country
Think wine, think Bordeaux. Bordeaux is known for its blended reds, but when you do get time from your wine-tasting tours, savor its other specialty – fish! Fishing is a popular activity in the region, thanks to the high-quality catch in the surrounding water bodies.
Must-try:
Foie gras or fattened goose and duck liver
Enjoy a picnic by the Garonne River
Go on an oyster tasting tour
Provence
Provence, in southwestern France, is famous for its citrus fruits, vegetables and herbs like lavender, as well as olives – used to produce exceptional olive oil. An herb mix, herbs de Provence, is used in dishes like the bouillabaisse. Provence borders Italy and its cuisine has a strong Italian influence with tomatoes and olives an integral part of dishes.
Must-try:
Socca or a savory chickpea flatbread
Ice cream at the legendary Glaces Scaramouche
Sample the culinary delights of France on a private, tailor-made tour. We'll will take care of all the details and make your restaurant reservations too! Contact us right away for an obligation-free itinerary.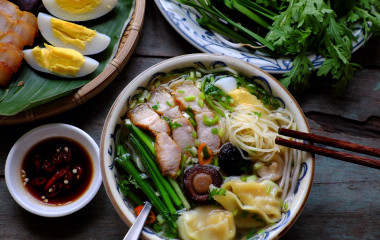 Your Guide to the Top 10 Food Destinations in the World 
Embark on a culinary sojourn that will most certainly tantalize your tastebuds! Our curated list of destinations will provide a truly mouthwatering vacation.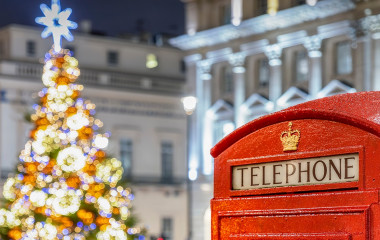 Must-see Festivals and Events in the UK and Ireland
Discover the must-see festivals and events in the UK and Ireland, from the Glastonbury Festival to Bloomsday, St. Patrick's Day celebrations and more!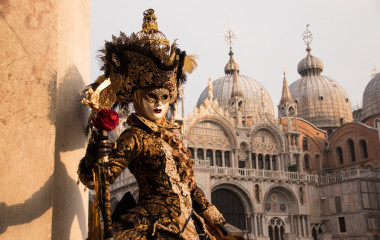 Ode to the Centuries: Art and Architecture in Italy
Whether you're a fan of classical columns and ornate frescoes or more contemporary allures, you'll be spoilt for choice in Italy. Learn more about Italian art and architecture to plan your cultural vacation.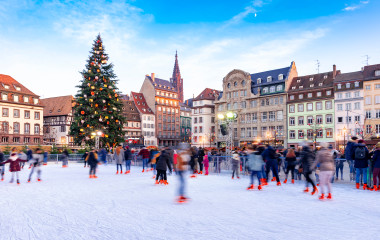 Christmas Cheer in France
10 Days: $ 4,190
/ person
Explore France's famed Christmas markets on this private vacation. Experience the romance of Paris with personalized explorations of its famed landmarks, see the twinkling Christmas lights and revelers of Strasbourg, and sample the culinary delights of Lyon, France's food haven.
South of France: Culture, Cuisine and the Riviera
10 Days: $ 4,090
/ person
Explore the dreamy Côte d'Azur or French Riviera, from sun-soaked Nice to ruins and medieval villages. Travel inland to discover the lavender landscapes of Provence and the old town of Avignon.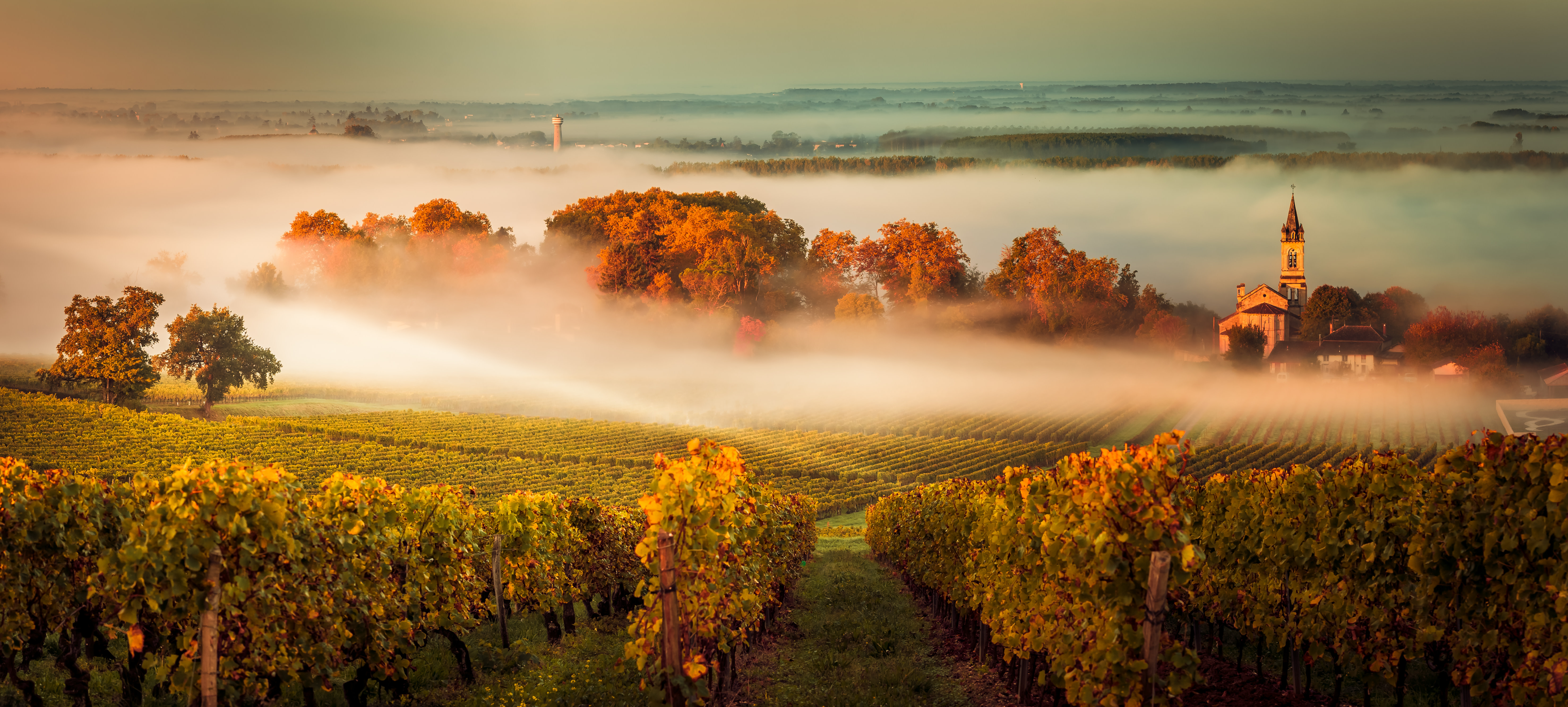 THE ENCHANTING DIFFERENCE
One of the very best travel experiences I have ever had. We even got updates once at 3 am! He also made one change in one day's itinerary to accommodate our wishes which was very wonderful. For business, I have traveled to Europe, Russia, all over Asia and South Africa but was blown away by all the beautiful sites in Argentina and Chile.
All the little touches made by our Enchanting Travel consultant, Amelia Edwards, were noticed and recognized by my wife and I. Thank you for making our milestone trip (25th wedding anniversary) such a memorable one! We look forward to engaging Enchanting Travels again for our next South American adventure!!
This was my first adventure as a solo traveler. But while I may have traveled on my own, I was never alone. I was well taken care of by a superb team of planners, trip coordinators, guides and drivers.
Do you have a vacation in mind? Let us help you create the trip of a lifetime.