Italy Travel Guide
Discover all the essential details for your vacation in our Italy travel guide.
A land filled with glorious architecture, fascinating heritage sites and some of the most delicious pizza and pasta you'll ever taste – there's certainly no shortage of reasons to visit Italy! While you may already have your vacation itinerary fully planned out, it's important to always consider the practicalities of exploring a new and exciting country as well.
Whether you're wondering what languages the locals speak, which currency you need to take or whether you'll require any vaccinations before you fly, make sure you're ready for your unforgettable European adventure by reading our handy Italy travel guide below.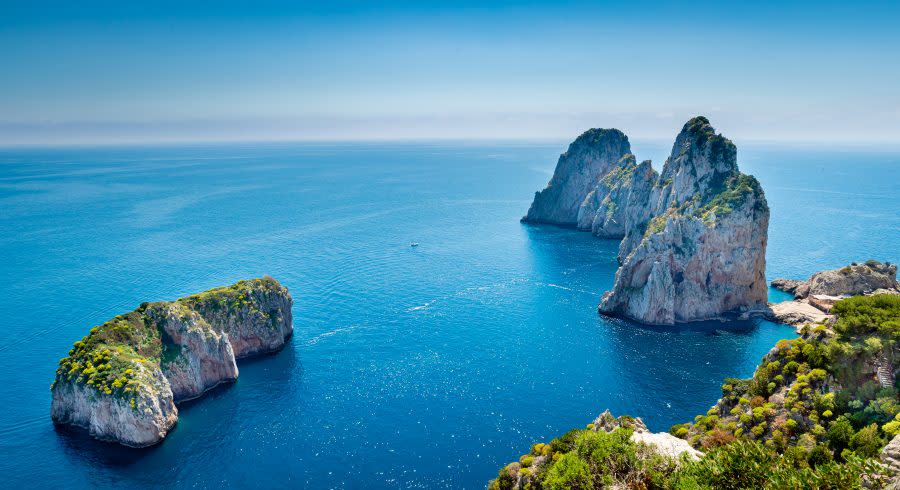 Dream Carefree
Go ahead and dream big. Enchanting Travels experts are here to help you plan the ultimate escape. Tell us your vision for the trip of a lifetime and we'll make it a reality.
Plan Carefree
One of our destination experts will reach out to craft a completely customized itinerary. Book your personalized journey and know that our flexible policies have you covered.
Travel Carefree
Relax and prepare for takeoff, knowing that your trip is perfectly planned and you have a personal concierge on call 24/7. Our experts are here to keep you safe and handle the details.
Close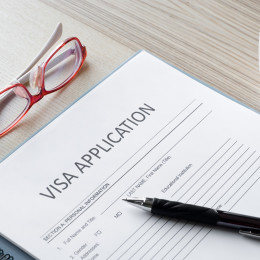 Visa and entry
If you have US or EU citizenship, you won't need to apply for a visa to visit Italy. You can travel to Italy and other countries within the Schengen Area for up to 90 days as a tourist or for business as long as you have a valid passport.
When you arrive in Italy, you may be asked by airport immigration to provide documentation to support your visit such as proof of your return journey and evidence that you can support yourself financially during your trip. You can learn more about these requirements on the Schengen Visa website.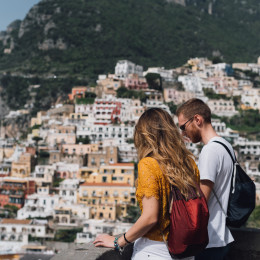 Language in Italy
Italian is the official language in Italy, although you'll find many people – especially in larger cities and at major tourist attractions – will likely speak or understand English. In rural areas though, fewer people speak or understand English. But as most of these areas are extremely tourist-friendly, Italians will make every effort to communicate with you as much as they can.
It's no secret that Italian is a passionate dialect; you can expect to see locals punctuating their conversations with plenty of hand gestures and dramatic body language.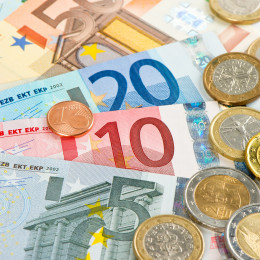 Currency in Italy
Just like many other nations within the European Union, the local currency in Italy is the Euro (EUR). You'll be able to buy euros in advance or at Bureau de Changes in most Italian cities or towns when you arrive. You can also withdraw cash from ATMs in Italy, but make sure you inform your bank in advance that you're traveling to avoid any issues.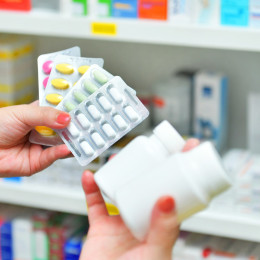 Health information
Vaccinations
While Italy is not a country that's home to dangerous animals or outbreaks of infectious diseases, the WHO and CDC still recommend all visitors make sure they've had vaccinations for the following just in case:
Hepatitis A and B
Rabies
Meningitis
Polio
Measles, Mumps and Rubella (MMR)
Tetanus, diphtheria and pertussis
Chickenpox
Shingles
Pneumonia
Influenza
It can be a good idea to book an appointment with your doctor at least 6 to 8 weeks before your departure date to see which inoculations you may need.
Drinking water
It's safe to drink water straight from the tap throughout Italy. You'll additionally find many cities and large towns have drinking fountains (some beautifully ornate and historic), which are regularly checked and certified safe to use unless there are signs on them saying otherwise.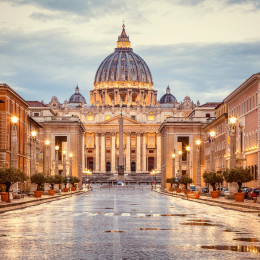 Religion in Italy
The predominant religion in Italy is Christianity, with Roman Catholicism historically the most common denomination. Many Christian holidays are followed throughout the year, including Christmas and Easter when many Italians flock to the Vatican to see the Pope deliver a Papal Mass at St. Peter's Basilica.
You'll spot dozens of glorious Catholic cathedrals and convents scattered across Italy, often decorated with exquisite works of art. There are also numerous Italian festivals that are strongly rooted in religion, including the national Feast of St. Nicholas in December and region-specific Saint's days, such as Venice's Feast of St. Mark in April.
Italy additionally recognizes many other religions, including smaller Christian denominations such as the Latter-Day Saints and the Apostolic Church. You'll also find Islamic, Jewish, Hindu and Buddhist communities and places of worship throughout the country, however followers of these religions account for less than 5% of the population.
Do you have any further questions about your upcoming vacation that aren't covered in our Italy travel guide? Get in touch with our experts for more advice advice about visiting this culturally rich country.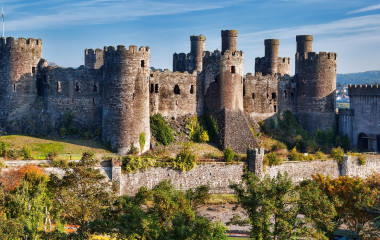 Discover the UK & Ireland through its Architecture
From charming cobbled lanes to impressive Victorian viaducts, there's plenty of attractive architecture to be found in the UK and Ireland.
Your Ultimate Guide to the Top 10 UNESCO World Heritage Sites of 2019
They are stunning feats of architectural genius, historic centers of ancient cities, or incredibly rich habitats that are fast disappearing. Curated by our experts, discover 2019's top 10 UNESCO World Heritage sites from our exotic world.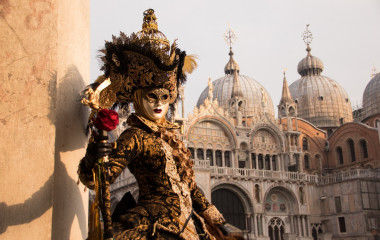 Ode to the Centuries: Art and Architecture in Italy
Whether you're a fan of classical columns and ornate frescoes or more contemporary allures, you'll be spoilt for choice in Italy. Learn more about Italian art and architecture to plan your cultural vacation.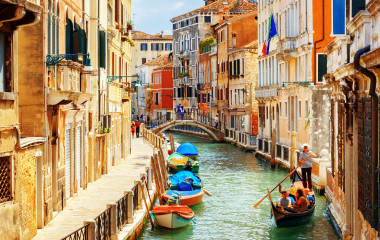 Italian Family Adventure: Classic Cities and Coastal Gems
14 Days: $ 4,960
/ person
When in Italy, do as the Italians do! On this trip of four classic cities, pick up skills that are quintessentially Italian and fun for the whole family.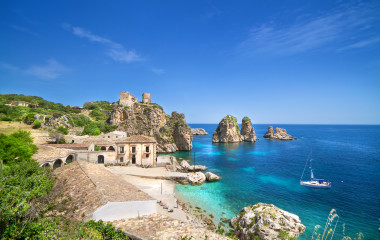 Sicilian Cuisine and Heritage
8 Days: $ 4,290
/ person
Experience a historical and culinary feast on this tailor-made Sicily vacation! Beginning in Palermo, discover a mecca of ancient architecture, imposing buildings, rich art and culture, and a vibrant food scene.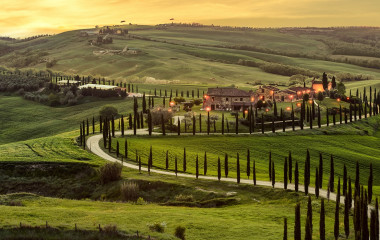 Italy, Under the Tuscan Sun
10 Days: $ 4,590
/ person
Unravel the charms of Tuscany on a comprehensive tour of this remarkable Italian province. From the Renaissance delights of Florence to the Leaning Tower of Pisa, medieval towns in the countryside, gastronomic tours, vineyard visits and truffle hunts, explore Tuscany in depth!
Load More
THE ENCHANTING DIFFERENCE
One of the very best travel experiences I have ever had. We even got updates once at 3 am! He also made one change in one day's itinerary to accommodate our wishes which was very wonderful. For business, I have traveled to Europe, Russia, all over Asia and South Africa but was blown away by all the beautiful sites in Argentina and Chile.
All the little touches made by our Enchanting Travel consultant, Amelia Edwards, were noticed and recognized by my wife and I. Thank you for making our milestone trip (25th wedding anniversary) such a memorable one! We look forward to engaging Enchanting Travels again for our next South American adventure!!
This was my first adventure as a solo traveler. But while I may have traveled on my own, I was never alone. I was well taken care of by a superb team of planners, trip coordinators, guides and drivers.
Do you have a vacation in mind? Let us help you create the trip of a lifetime.