What are the top ten things to do in East India?
Plan your East India vacation around the top things to do in East India.
From verdant tea plantations high up in the mountains to endangered rhinos in lush green national parks, there's much to see and do in East India. Kolkata, the capital city of West Bengal, is a melting point of diverse cultures and home to an eclectic cuisine. See the mangroves of Sundarbans, savor the hill station charms of Darjeeling, explore the dramatic landscapes of the Himalayas, immerse yourself in the serenity of Gangtok – there are so many things to do in East India.
If you are wondering when is the best time to visit East India and which cities and attractions you should not miss, our destination experts are waiting to craft your perfect vacation. Here is a list of the top ten things to do in East India that should definitely be part of your India vacation!

Explore
Where do you want to go? What do you want to do? Be it popular sights or off the beaten path experiences, tell us your travel dream through our trip planner.
Design
Our destination experts will get in touch with you to craft a completely tailor-made, obligation-free itinerary to match your interests and budget.
Experience
Once you have booked your trip, sit back and relax – we'll take care of everything else. With our exceptional local team & 24/7 support, priceless memories await you!
Close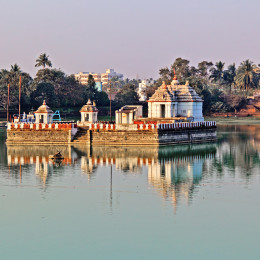 1
Discover the Temples of Bhubaneswar
In the city of Bhubaneswar, there are hundreds of ancient Hindu temples built between the 7th and 15th centuries, little wonder then that the city is often referred to as the Temple City of India!
The city is home to the striking Mukteswara Temple, the Parasurameswara Temple that was built in the 7th century and the Raj Rani Temple, which is built of sandstone.
2
Revel in the Charm of Tea Plantations
Visit the tea plantations of Darjeeling and learn all about the cultivation and production of one of the best tea varieties in the world. Enjoy high tea, a tribute to the region's colonial past, as you sit surrounded by verdant tea bushes and stunning views of the lofty Himalayas.
When in Darjeeling, don't forget to go on a ride on the narrow meter gauge Himalayan toy train!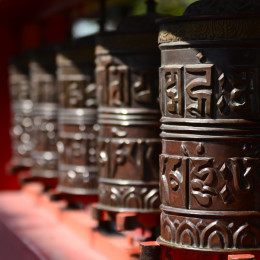 3
Soak in the Serene Ambiance of Gangtok
The monastery town of Gangtok houses some of the most important Buddhist monasteries, including the Rumtek Monastery and the Labrang Monastery.
Immerse yourself in the spiritual aura that the town is bathed in as you soak in stunning views of the Himalayas!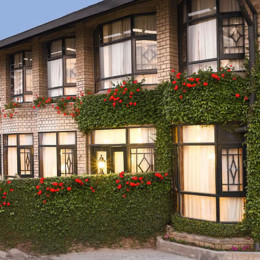 4
Enjoy a Stay in Quaint Kalimpong
In the picturesque Himalayan town of Kalimpong, you will find colorful flower gardens, lush green tea plantations and a fantastic mountain panorama.
On your tour of Kalimpong, don't miss its many flower nurseries as well as a trio to the popular Glenburn Tea Estate.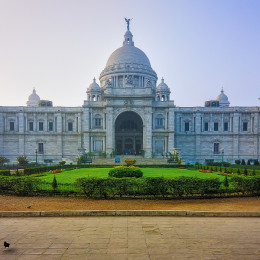 5
Discover Colonial Kolkata
The lively colonial city of Kolkata was once the heart of the British Empire. Embrace impressive palaces and villas, spacious parks and, of course, the famous Victoria Memorial.
Go on a cruise on the Hooghly river and enjoy feasting on authentic Bengali cuisine on your Kolkata tour!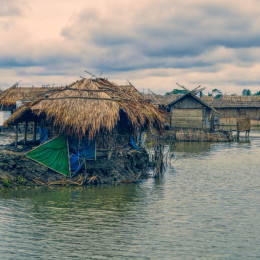 6
Visit the Sunderban Delta Region
On a boat trip through the Ganges Delta in the Sunderbans, experience rich mangrove forests and Indian tigers living wild.
The region is a UNESCO World Heritage site and is also home to diverse birdlife.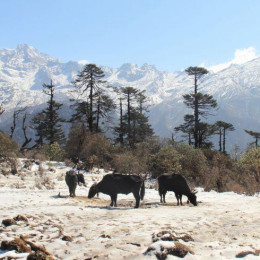 7
Go Hiking in Yuksom
The picturesque Yuksom is a paradise for hikers. From here you can visit the unspoiled mountain world and the mystical Dubdi Monastery.
It is believed that the sleepy town was the birthplace for Buddhism in Sikkim and several Buddhist gompas (monastery or temple) can be found here. today it a hotspot for trekkers, keen to explore the beauty of the surrounding mountains.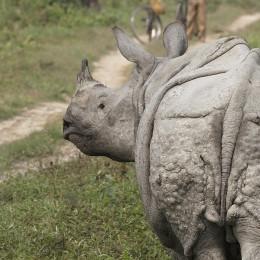 8
See Dolphins and Rhinos at Kaziranga
Take a look at Ganges Dolphins on a boat trip within Kaziranga National Park. The reserve houses a host of other wildlife, including tigers, leopards, and elephants. There is a wide variety of birdlife in the park as well.
Go on a jeep safari as you try and spot the magnificent Indian one-horned rhino! Confined to the northeastern part of India, Bhutan, and Nepal, few of these ponderous beasts remain in the world. Track them with experts on a jeep safari in Assam!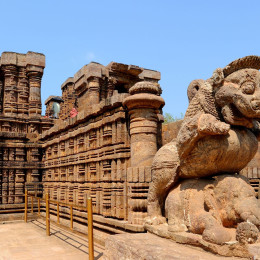 9
Visit Puri's Jagannath Temple
Watch the colorful hustle and bustle around the Jagannath Temple in the pilgrimage town of Puri and at the Konark Sun Temple nearby.
You must also visit the Atharnala Bridge, an example of 13th century Indian engineering.
10
Go on a Safari in Corbett
On a safari in Corbett National Park, the oldest wild animal reserve in India, you can observe majestic pachyderm, swamp crocodiles and numerous bird species. You can also go angling in this expansive park.
Experience the hidden jewel of India on your East India tour. Our specialists will be pleased to advise you.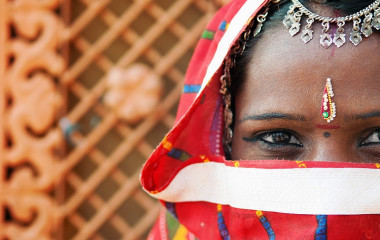 North or South India: Which is the one for you?
With a vast country like India, choosing a region is no mean feat! Here's your comprehensive guide on what North and South India have to offer to help you decide on the best tour for you.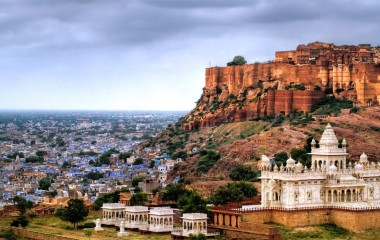 Top Must-see Forts on Your India Tour
When traveler's think to visit India, you naturally think forts and palaces. It's quite natural then, that these architectural wonders have featured in myriad documentaries, movies and photos, and remain the go-to destinations to include in your India travel plans! India's conundrum and charisma has for centuries mesmerized the imagination of infinite artists, literati, poets, […]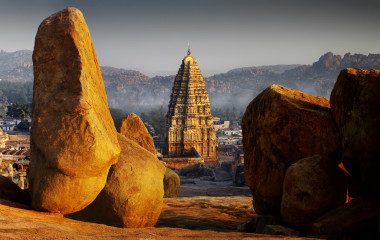 Karnataka Explored: Heritage and Landscapes
14 Days: $ 4,590
/ person
Discover one of the most vibrant states in southern India on this private tour. From the 'garden city' of Bangalore, explore centuries old ruins in boulder-strewn Hampi and ancient temples in Belur and Halebid.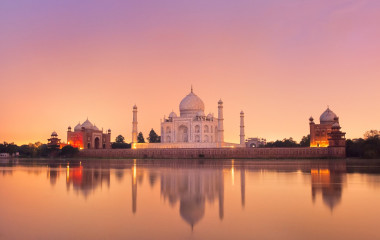 Jewels of North India and Kerala
20 Days: $ 5,790
/ person
Take a soul-stirring journey through historic old towns, holy cities and enchanting landscapes on this comprehensive tour of India. Starting in the north, see centuries old rituals performed by the banks of River Ganges in Varanasi.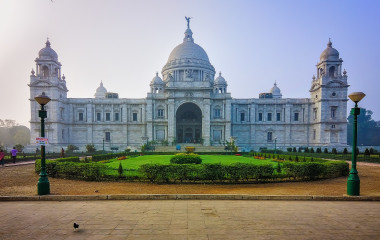 Heritage Cities and Himalayan Escapes
16 Days: $ 6,090
/ person
Take in India's vibrant heritage and incredible landscapes on this customized tour. Not just the famed Golden Triangle of India – Delhi, Agra and Jaipur – also discover centuries old traditions in spiritual Varanasi.
THE ENCHANTING DIFFERENCE
Through my conversations with Swati and some changes that evolved the trip was perfectly planned and brilliantly executed. Her interest into my goals on this trip, produced an incredible experience.
Enchanting Travels customizes every aspect of our travel which perfectly suits our needs. The staff is knowledgeable, professional, patient, fun and personable, as well as attentive to all our needs throughout our trip. We also enjoy all the private transportation, private tours and luxury accommodation. We feel like the kings and queens when we travel with Enchanting. Enchanting offers the perfect travel experience for us!
I cannot imagine being without Enchanting Travels for my first trip to India. With new and different things to acclimate to and customs I was not privy to, ET made my journey a breeze. I was able to see and enjoy the entirety of all places visited without worrying about tickets and transfers and luggage and hotels and anything that might take me away from being "in the moment". Usually one fourth of my trip is spent making arrangements but not so with Enchanting Travels as it is all done for you. Kudos to ET.
Do you have a vacation in mind? Personalize your itinerary with our Trip Builder.