Is India safe?
Is India safe? India is by and large a very safe country that will leave you mesmerized and mystified. However stimulated, inspired, awe-struck or overwhelmed you might feel while here, it is always important to remain alert. To make your trip even more memorable and hassle free, here are a few basic guidelines for staying safe in India.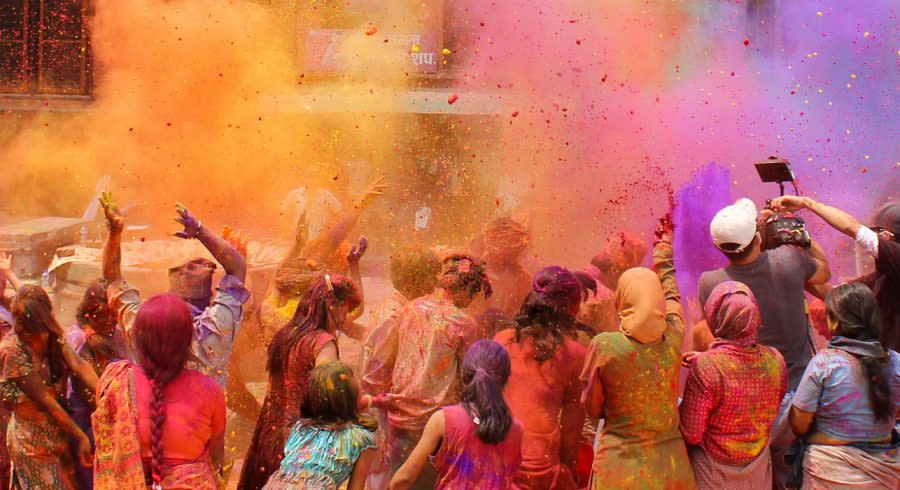 Dream Carefree
Go ahead and dream big. Enchanting Travels experts are here to help you plan the ultimate escape. Tell us your vision for the trip of a lifetime and we'll make it a reality.
Plan Carefree
One of our destination experts will reach out to craft a completely customized itinerary. Book your personalized journey and know that our flexible policies have you covered.
Travel Carefree
Relax and prepare for takeoff, knowing that your trip is perfectly planned and you have a personal concierge on call 24/7. Our experts are here to keep you safe and handle the details.
Close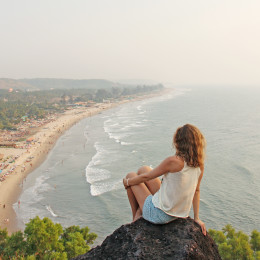 Safety tips from our Experts
Never discuss your travel plans with strangers. Also, do not disclose how much money you are carrying.
Avoid traveling alone at night. Never hand over your luggage to any unknown person except our representatives or the hotel staff.
All valuable items like money, passports, jewelry, etc. should be kept safely in the hotel locker or in a locked suitcase. Also, please avoid carrying or displaying large sums of money in public.
With ATMs available in most cities, and many shops accepting credit cards you won't need to "stock up" and carry cash in large quantities.
It is best to buy a money pouch that can be strapped onto your body and worn underneath your clothing. Also avoid keeping your wallet in the back pocket.
Make copies of important documents like passports, visa, and identity proof and keep them in a safe location. If you are traveling with us, then your Trip Coordinator will be happy to keep a copy of your documents for safekeeping and be available for you around the clock.
We will also brief you upon your arrival about your itinerary and discuss any potential security-related issues with you.
Always watch what you eat, especially if you wish to sample something from a street food stall like the locals do. Make sure you eat food that is freshly prepared and served hot and that all the vegetables and fruits are washed before you eat them. It is best to avoid rare or undercooked meat and fish.
Tap water in India is generally not safe for consumption. Always buy bottled water while on the road. Your guide and chauffeur can also direct you to a source of clean drinking water.
Carry a good quality insect repellent or DEET. Bugs such as mosquitoes, fleas and ticks can be found in tropical and subtropical countries such as India due to the warm climate.
Please check your government's advisory for further recommendations for USA, Australia and UK.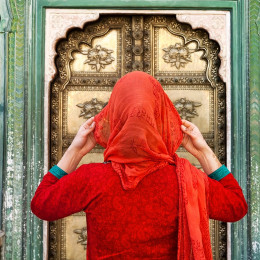 Is India safe?
Millions of travelers visit India every year and domestic tourism is common especially during winter and in summer when school are shut. While incidents do happen, violent crimes against visitors is a rare and unusual phenomenon. Indians pride themselves on their hospitality, taking cue from the adage 'atithi devo bhava' which means that the guest is equivalent to God.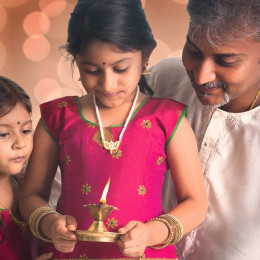 Safety in India on your Enchanting Travels tour
At Enchanting Travels, your safety and security are our primary concern. Whether you are traveling in a group or are a single traveler, we want to ensure that your India vacation is as safe and seamless as possible. Our Travel Consultants are happy to advise you on the best routes and recommend accommodation that have been personally reviewed by our team for both quality and safety. We work exclusively with licensed guides and qualified chauffeurs who take your safety very seriously. All our vehicles are of excellent quality and tested regularly to main international standards of safety. While you travel, your dedicated personal Trip Coordinator is available around the clock to assist you with anything you may need. With us, you are in safe hands.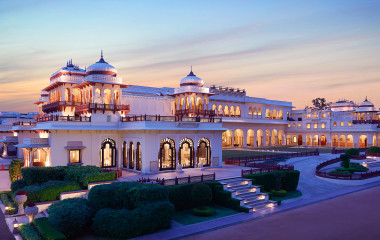 A Time Travelers Guide to Indian Palace Hotels
Live the life of Maharajahs at these glorious Indian Palace Hotels with these travel tips. Plan your own enchanting escape to these ancient jewels for your holiday in India.
Tiger Safaris in India: Adventures Off the Beaten Path
Over half of the remaining tigers in the world can be found in India alone, with a 1,400-strong population scattered across several national parks. These majestic striped creatures roam the dense jungles in the wild or in protected wildlife sanctuaries.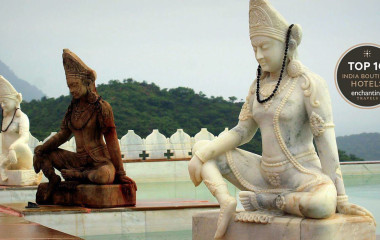 Top 10 North India Boutique Hotels
Discover our top 10 North India boutique hotels, assessed on the most popular accommodation, feedback from our guests, and our quality testing by our team.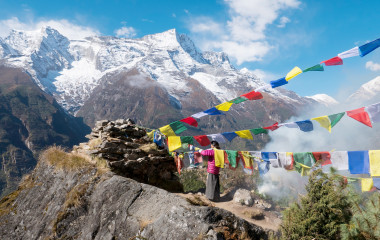 North India: Mysteries of Kumaon
13 Days: $ 4,290
/ person
This India vacation introduces you to both India's culture and heritage as well as pristine landscapes. In the Golden Triangle of North India, you will discover Mughal and Rajput-era architecture such as the Taj Mahal.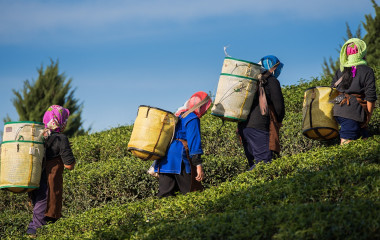 Eastern Gems: Assam, Nagaland and Meghalaya
16 Days: $ 5,090
/ person
Explore some of the most pristine destinations in India! Set in the far east, the states of Assam, Nagaland, and Meghalaya offer lush green hill landscapes, picturesque towns and villages and unique cultures of their own.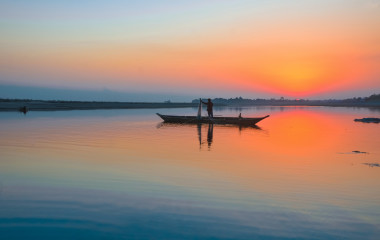 Eastern Legends, Wildlife and Mystic River Cruise
14 Days: $ 6,790
/ person
Take a memorable cruise down the mighty Brahmaputra River in East India, one of the largest in the country, as it meanders past scenic landscapes, wildlife sanctuaries and quaint little villages. In this largely untouched part of India, you will also explore lush green Balipara, one of the best sources of Assam tea, as well […]
THE ENCHANTING DIFFERENCE
One of the very best travel experiences I have ever had. We even got updates once at 3 am! He also made one change in one day's itinerary to accommodate our wishes which was very wonderful. For business, I have traveled to Europe, Russia, all over Asia and South Africa but was blown away by all the beautiful sites in Argentina and Chile.
All the little touches made by our Enchanting Travel consultant, Amelia Edwards, were noticed and recognized by my wife and I. Thank you for making our milestone trip (25th wedding anniversary) such a memorable one! We look forward to engaging Enchanting Travels again for our next South American adventure!!
This was my first adventure as a solo traveler. But while I may have traveled on my own, I was never alone. I was well taken care of by a superb team of planners, trip coordinators, guides and drivers.
Do you have a vacation in mind? Let us help you create the trip of a lifetime.