History of Bolivia
The history of Bolivia dates back many millennia to when the Aymaras first settled in the western highlands.
The Tiwanaku culture flourished until the kingdom was conquered by the Incas in the 15th century. Soon afterward, the Spanish conquistadors toppled the empire and founded the city of La Paz in 1548. Under Spanish colonization, present-day Bolivia was known as Alto Peru (Upper Peru) and was under the authority of the Viceroyalty of Peru.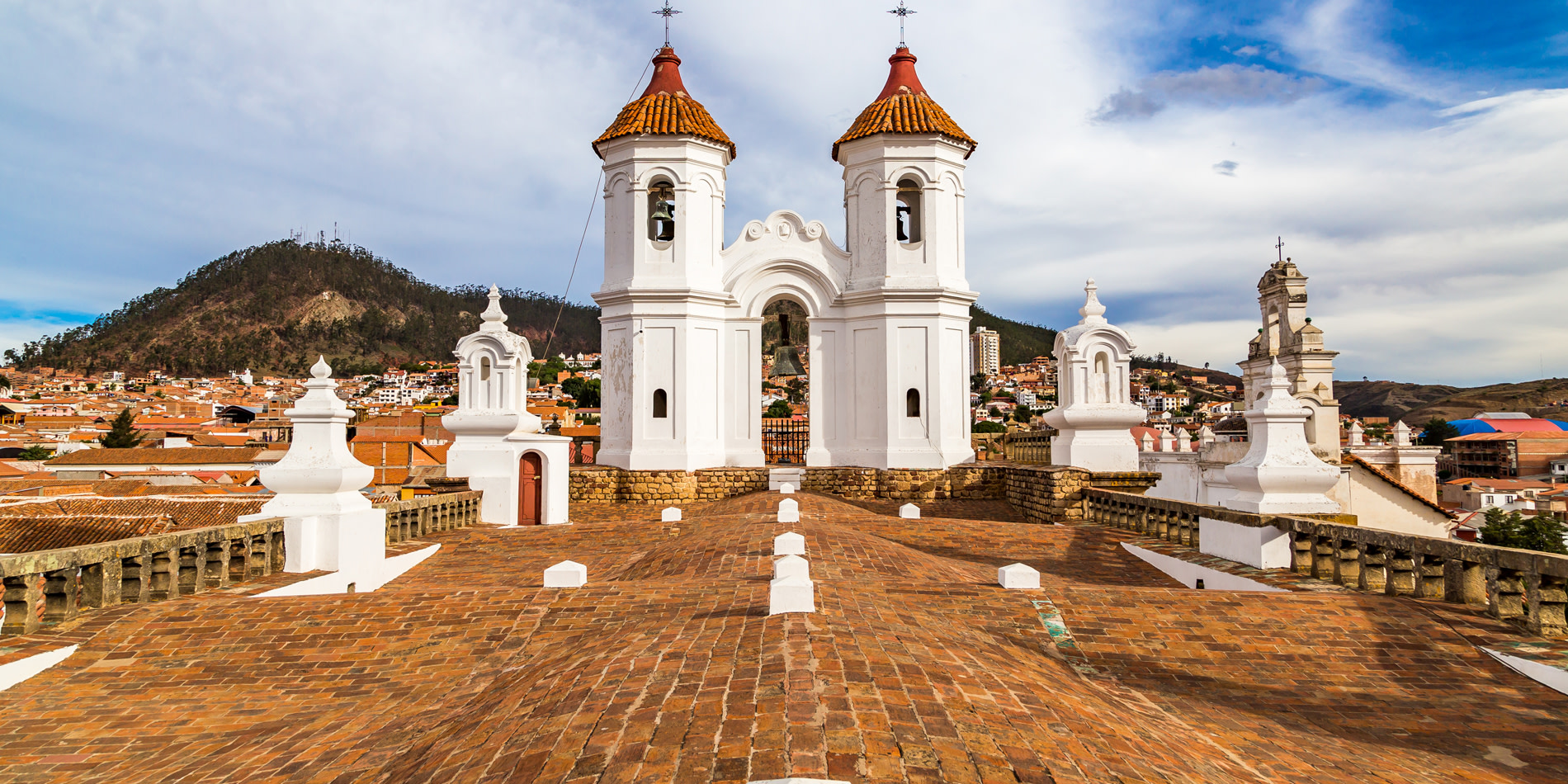 Dream Carefree
Go ahead and dream big. Enchanting Travels experts are here to help you plan the ultimate escape. Tell us your vision for the trip of a lifetime and we'll make it a reality.
Plan Carefree
One of our destination experts will reach out to craft a completely customized itinerary. Book your personalized journey and know that our flexible policies have you covered.
Travel Carefree
Relax and prepare for takeoff, knowing that your trip is perfectly planned and you have a personal concierge on call 24/7. Our experts are here to keep you safe and handle the details.
Close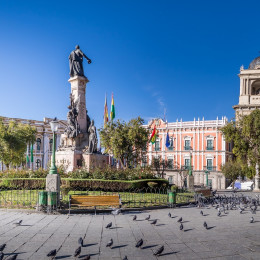 The Spanish Empire and Liberation
Silver mines in Alto Peru provided the majority of the wealth gathered by the Spanish Empire, and thousands of natives died while mining in dangerous conditions. In 1776, Alto Peru became part of the Viceroyalty of Rio de la Plata. Spanish colonial rule was a traumatic experience for indigenous groups. In addition to mining, the native population decreased rapidly due to their susceptibility to European diseases and several revolts were quelled by the Spanish.
Finally in 1825, Alto Peru joined the rest of the South American nations to win independence from Spain. The new country was named Bolivia after Simón Bolívar, the famous liberator and hero. However, independence did not alleviate the country's problems.
In 1879, after the country had increased taxes on nitrate mines, the War of the Pacific against Chile devastated Bolivia. Chile emerged victorious and Bolivia lost its only strip of Pacific coast and rich nitrate mining areas to Chile, thus becoming a landlocked nation.
History of Bolivia in the 20th Century
The 20th century was marked by more tumult, social unrest, various coup d'etats and brutal military dictatorships as well as hyperinflation, poverty and a rise in drug trafficking. In 2005, left-wing Evo Morales was elected president and began to implement several controversial policies, including nationalization of industries. In 2009, Morales created a new Constitution formally declaring Bolivia a "plurinational state", in recognition of the various indigenous cultures within the country. Although it is still one of the poorest nations in South America, Bolivia is currently entering a period of stability and economic growth and in recent years, a Bolivia tour is completely safe.
Bolivia tours reward visitors with unparalleled cultural authenticity and stunning natural beauty at this relatively undiscovered destination.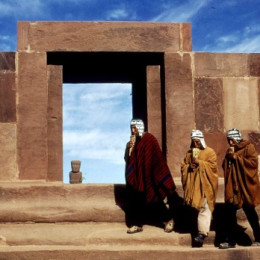 Bolivia Travel Tips
The Tiwanaku civilization from 13th century BCE was the most advanced of ancient Bolivian cultures, and the ruins of their capital city Tiwanaku can be visited today on one of our private Bolivia tours.
The Enchanting Travels team look forward to helping you plan your private and tailor-made Bolivia tour.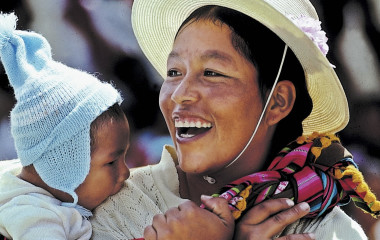 Raw & 100% Authentic: Bolivia Travel
Include a taste of the enchanting in your customized South America tours. Jacqueline Spencer captures the heart of an uncharted territory with an account of her recent trip and highlights exactly Bolivia travel is a must.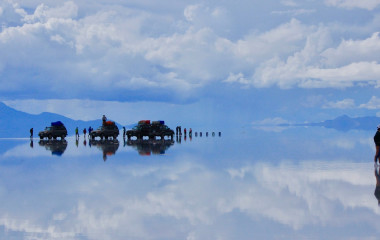 Top 10 Things To Do In Bolivia: Explore!
What are the top 10 things to do in Bolivia? Here's our list.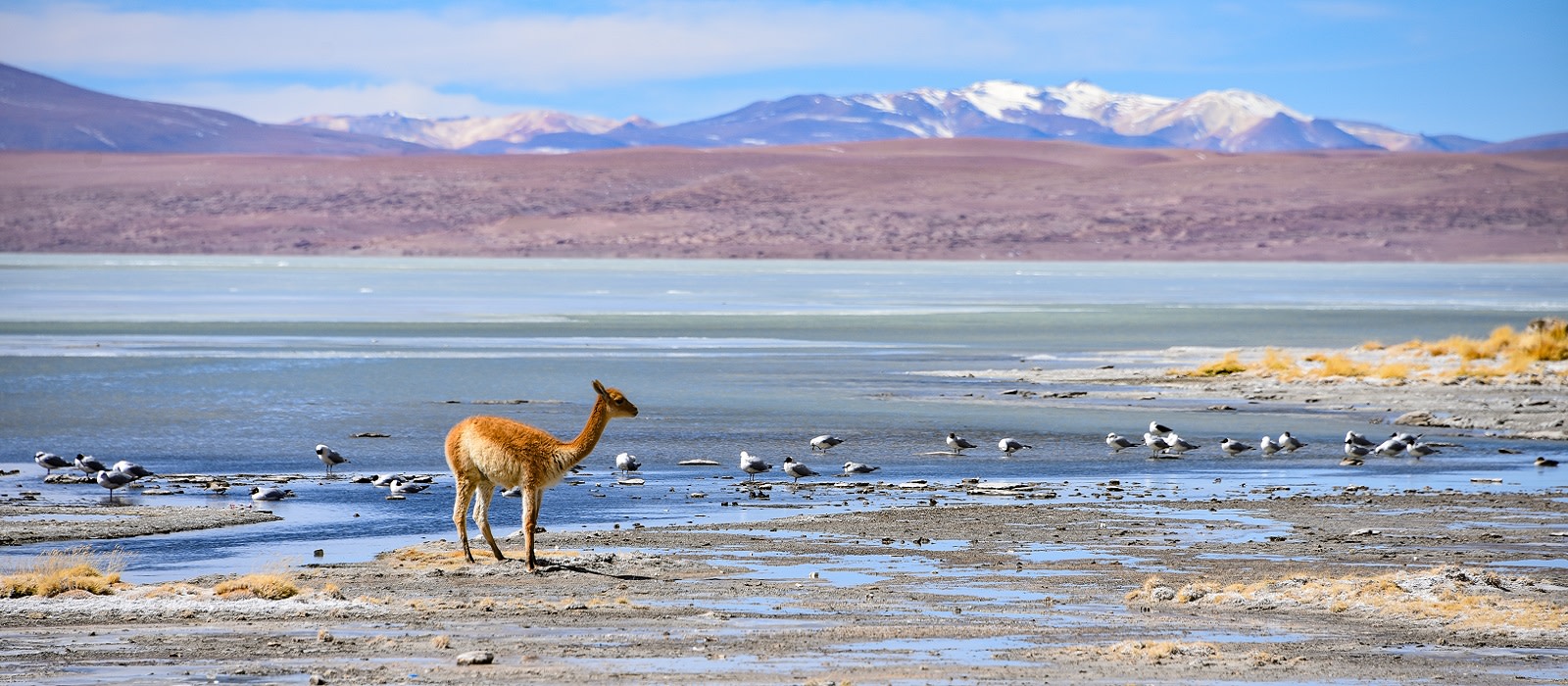 THE ENCHANTING DIFFERENCE
One of the very best travel experiences I have ever had. We even got updates once at 3 am! He also made one change in one day's itinerary to accommodate our wishes which was very wonderful. For business, I have traveled to Europe, Russia, all over Asia and South Africa but was blown away by all the beautiful sites in Argentina and Chile.
All the little touches made by our Enchanting Travel consultant, Amelia Edwards, were noticed and recognized by my wife and I. Thank you for making our milestone trip (25th wedding anniversary) such a memorable one! We look forward to engaging Enchanting Travels again for our next South American adventure!!
This was my first adventure as a solo traveler. But while I may have traveled on my own, I was never alone. I was well taken care of by a superb team of planners, trip coordinators, guides and drivers.
Do you have a vacation in mind? Let us help you create the trip of a lifetime.