Cuisine in Peru
What can you expect from the cuisine in Peru? Our experts have some tips to share with you.
Peru tours are incomplete without sampling some of the country's famous cuisine. Currently, Peru is one of the top gastronomic destinations in the world, and you'll find that this entirely justified.
Extremely creative young chefs are defining a new Peruvian cuisine that reflects the bounty of natural resources and various cultural influences that make up this unique country. Peru's food is fresh, colorful, and full of unique flavor. On the coast, seafood is popular, especially the emblematic dish Ceviche.
The cuisine of the Andes regions includes more meat and starch, such as llama or alpaca meat, quinoa grain and a plethora of potatoes, all which are native to the Andes. Many ingredients that make up the food of Peru come from the exotic and bountiful fresh produce found in the Amazon. Don't be shy to sample some exotic fruits on your Peru tours – they are delicious and a complete surprise to the senses!
Mealtimes are different in Peru than in other parts of the world. Dinner is typically served between 8:30 pm and 11:30 pm, lunch can be anytime between 12:30 pm or as late as 4 pm. It is typical to have a merienda (light snack with tea or coffee) around 5 or 6 pm. During our Peru trips, you will find all types of eateries – from a streetside diner to famous fine dining restaurants such as Astrid y Gastón in Lima. The cost of a meal depends on the type of restaurant you choose and meals at high-end restaurants can even go up to USD 100 per person.
Explore
Where do you want to go? What do you want to do? Be it popular sights or off the beaten path experiences, tell us your travel dream through our trip planner.
Design
Our destination experts will get in touch with you to craft a completely tailor-made, obligation-free itinerary to match your interests and budget.
Experience
Once you have booked your trip, sit back and relax – we'll take care of everything else. With our exceptional local team & 24/7 support, priceless memories await you!
Close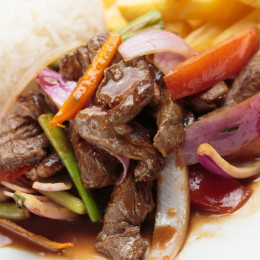 Cuisine in Peru – Expert tips
Lima is the modern gastronomic capital and packed full of hip gourmet restaurants, markets and street food. We highly recommend you include a gastronomic tour of this city in your customized Peru travel itinerary!
Peru is home to the ubiquitous potato and more than 5000 varieties of potato are grown in the country – which you can taste everywhere on during our Peru tours!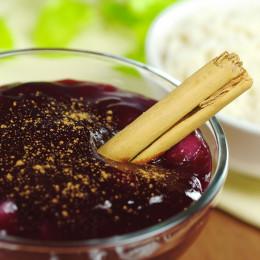 Why not try some typical Peruvian food?
Ceviche: fresh fish cured in citrus juices
Pachamanca: food is buried underground with hot stones and cooked over several hours
Cuy: guinea pig – a traditional Andean entrée
Alpaca jerky: a non-greasy Peruvian invention of classic dried and salted meat
Anticuchos: skewers of marinated meat, grilled and layered with sauce
THE ENCHANTING DIFFERENCE
Do you have a vacation in mind? Personalize your itinerary with our Trip Builder.