What are the top ten things to do in Uruguay?
From relaxing sundowners, sunny beaches and cheerful colonial towns, there is much to see and explore in Uruguay. Known as one of the countries that offer the highest quality of life, many Uruguayan delights are waiting to be discovered.
Savor the unhurried charm of the capital city of Montevideo, relax and unwind in resort towns like Punta del Diablo and Punta del Este, enjoy the charms of Colonia del Sacramento in the region of Colonia, revel in the Uruguayan way of life as you sip on some of the best wines in the world on a vineyard tour – there's much to see and do and do in the country!
If you are wondering when is the best time to visit Uruguay or how best to plan your South America vacation – if you should combine it with a trip to neighboring Argentina or Brazil or any other South American country, then our destination experts are waiting to assist you. Here is a list of the top things to do in Uruguay curated by our Enchanting Travels specialists, which should definitely be part of your Uruguay travel guide!
Dream Carefree
Go ahead and dream big. Enchanting Travels experts are here to help you plan the ultimate escape. Tell us your vision for the trip of a lifetime and we'll make it a reality.
Plan Carefree
One of our destination experts will reach out to craft a completely customized itinerary. Book your personalized journey and know that our flexible policies have you covered.
Travel Carefree
Relax and prepare for takeoff, knowing that your trip is perfectly planned and you have a personal concierge on call 24/7. Our experts are here to keep you safe and handle the details.
Close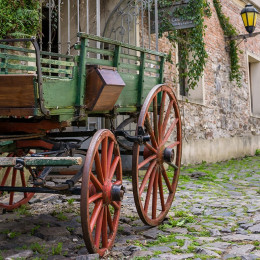 1
Explore Colonia del Sacramento
Arriving by ferry from Buenos Aires in Argentina is a highlight in itself! If you are still unimpressed, take a leisurely stroll through the winding streets of the old town in Colonia del Sacramento in Colonia and you will certainly succumb to the magic of this UNESCO World Heritage site.
The charming colonial architecture and relaxed ambiance of Colonia del Sacramento, a popular destination in Colonia in southwest Uruguay, is a delight for the senses!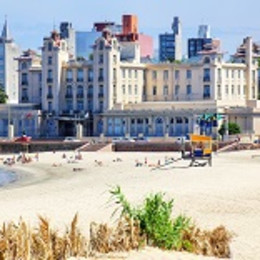 2
Discover the Sights and Sounds of Montevideo
The capital city of Uruguay, Montevideo, is undoubtedly one of the most tranquil cities in the world – walking along the charming promenades on the banks of the Rio de la Plata will attest to that! Montevideo also offers a wide range of cultural attractions and architectural wonders such as the imposing Palacio Salvo.
Montevideo enjoys a vibrant art scene, which is best seen in its museums and theaters. You can also spend time in Montevideo's lively central square and get a feel of the local life. Montevideo also boasts of a scenic waterfront area, which is bustling with cafés, and tango bars. The nightlife in Montevideo is cheerful and lively, replete with Uruguayan charm!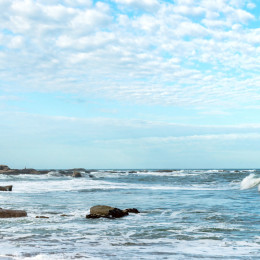 3
Enjoy a Luxurious Break in Punta del Este
Anyone who has visited the extravagant Punta del Este will know why Uruguay is also referred to as the 'Switzerland of South America'. Luxurious hotels, legendary nightlife and a touch of high society await you here, making a visit here one of the top things to do in Uruguay.
Punta del Este's beaches and coastal boulevards are ideal for relaxed strolls. One of the best ways to unwind in the town is to spend an evening at one of its many waterfront restaurants, as you enjoy stunning sunsets with a sundowner in hand!
Another popular seaside resort is Punta del Diablo on the eastern coast of Uruguay. A quaint fishing village, Punta del Diablo beckons with its charming beaches. Other popular places here include its national park as well as the Fortress of Santa Teresa.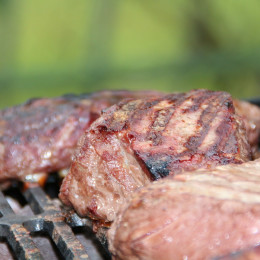 4
Relish Some of the World's Best Meats in Uruguay
Uruguay is famed for its delicious meats, so don't forget to sample some, wherever you are in the country.
If you are in Montevideo, head straight to its Mercado del Puerto, a converted market, and enjoy the market's energy and meat, when you sit at a local parilla or steakhouse, savoring the choicest of meats freshly cooked in front of you.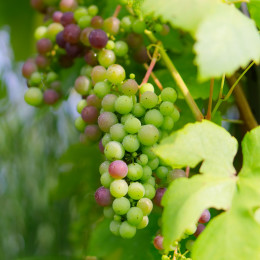 5
Savor a Wine Tour in Uruguay
Head to Uruguay's Los Caminos del Vino, the Wine Trail, and interact with winemakers and taste the region's special Tannat wines.
The Wine Trail is a collaborative effort of around 15 family-owned wineries. You can enjoy extensive wine tours and learn about the winemaking practices of the region.
Discover all the best things to do in Uruguay by booking your vacation with our experts at Enchanting Travels. Contact us for your tailor-made and obligation-free tour itinerary.
THE ENCHANTING DIFFERENCE
One of the very best travel experiences I have ever had. We even got updates once at 3 am! He also made one change in one day's itinerary to accommodate our wishes which was very wonderful. For business, I have traveled to Europe, Russia, all over Asia and South Africa but was blown away by all the beautiful sites in Argentina and Chile.
All the little touches made by our Enchanting Travel consultant, Amelia Edwards, were noticed and recognized by my wife and I. Thank you for making our milestone trip (25th wedding anniversary) such a memorable one! We look forward to engaging Enchanting Travels again for our next South American adventure!!
This was my first adventure as a solo traveler. But while I may have traveled on my own, I was never alone. I was well taken care of by a superb team of planners, trip coordinators, guides and drivers.
Do you have a vacation in mind? Personalize your itinerary with our Trip Builder.