Uruguay Travel Guide
What are the top things to consider for an Uruguay vacation? From visas to language, communication, adapters you need and tipping, find all the answers in our Uruguay travel guide.
Dream Carefree
Go ahead and dream big. Enchanting Travels experts are here to help you plan the ultimate escape. Tell us your vision for the trip of a lifetime and we'll make it a reality.
Plan Carefree
One of our destination experts will reach out to craft a completely customized itinerary. Book your personalized journey and know that our flexible policies have you covered.
Travel Carefree
Relax and prepare for takeoff, knowing that your trip is perfectly planned and you have a personal concierge on call 24/7. Our experts are here to keep you safe and handle the details.
Close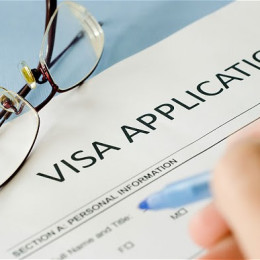 Entry and visas
No visa is required for visitors from the US, UK, Canada and Australia.
Please make sure that you hold onto your immigration card that you receive when you arrive at each country in South America, since you can potentially be asked to show this at the hotels.
Please note that all travelers must bring their passports when visiting Colonia, even if only for a day.
Health information and insurance
There are no required vaccinations for Uruguay. Your country's government may have its own vaccination regulations and recommendations. Be sure your routine vaccinations are up-to-date: influenza, chickenpox (or varicella), polio, measles/mumps/ rubella (MMR) and diphtheria/pertussis/tetanus (DPT).
We highly encourage you to purchase travel insurance for your trip. While Enchanting Travels does not provide travel insurance or endorse any particular insurance provider, several of our past guests have used Travel Guard. Visit travelguard.com. Affordable and locally produced medicines are available in most areas.
We also advise you to purchase international travel health insurance, should you fall ill during your trip or require medical help or hospitalization.
For more information, please check with your government website her: cdc.gov/travel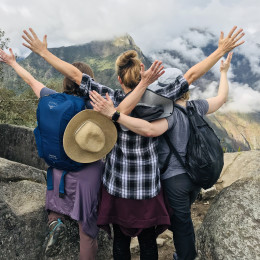 Language
Spanish is the official language in Uruguay and nearly 99% of the population speak it. You will find that most people speak and understand English in major cities such as Montevideo and Punta del Este. Use of English is less common outside of major tourist destinations.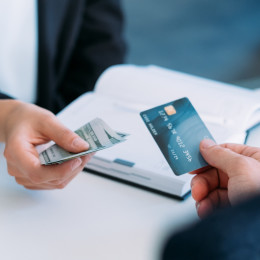 Currency and cards
The Uruguayan Peso is the official currency of Uruguay and the symbol for this is $U.
Even though US dollars are accepted by some tourist establishments, you should always carry local currency, preferably in smaller denominations. Euros will be accepted for exchange; however Australian and Canadian dollars and Great Britain Pounds are generally not widely accepted for exchange. Due to higher inflation rates, actual exchange rates may vary.
Visa is the most widely accepted credit card in Uruguay, followed by MasterCard. American Express and Diners Club are also accepted occasionally in Uruguay. While ATMs are readily available everywhere in larger cities, they are less common in rural areas. In remote areas ATMs use the Plus (Visa), Cirrus (Maestro / MasterCard) or Link Systems that will accept your debit card.
ATMs are called cajero automático in Uruguay.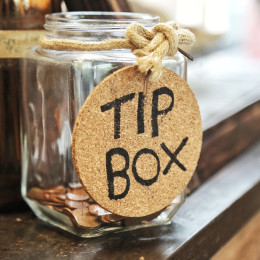 Tipping
While tipping is not always expected, it is quite common especially in the major tourist destinations of Uruguay. It is perfectly alright to tip 10% of the bill at restaurants however, if you are particularly pleased with your meal, you can always tip more!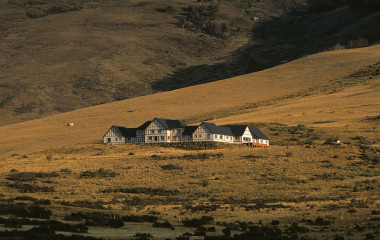 Our top 10 Haciendas and Estancias in Argentina, Chile and Uruguay
Discover why a tour in Argentina, Uruguay and Chile is incomplete without a stay in the charming estancias and haciendas that these countries are known for.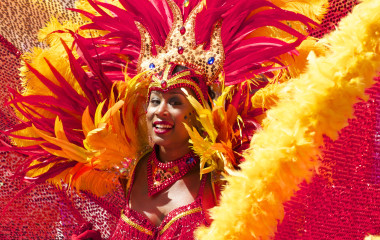 Top 5 Festivals in South America You Need to See!
Festivals in South America are known for their sheer extravagance. Just being in the vicinity of any of these carnivals can fill you with a sense of euphoria so strong that you are bound to keep coming back for more.
THE ENCHANTING DIFFERENCE
Enchanting Travels is very knowledgeable about the areas they coordinate travels for. The consultants and coordinators are very easy to work with to arrange and coordinate what you want to see and do.
Enchanting Travels is very accommodating and helpful to you when planning a custom design trip and provide all the support and backup that you will need to complete a wonderful experience.
We absolutely loved every aspect of our trip to Chile. From the well thought out itinerary, to the choice of hotels, to the timely and smooth transfers, every detail was perfect.
Do you have a vacation in mind? Personalize your itinerary with our Trip Builder.