Safari Trips and Other Magical Journeys Into the Wild
Few experiences can match the raw, unedited thrill of a safari trip. See lions in the open savanna of South Africa, manatees in the Belize Barrier Reef, or explore Ecuador's lesser-known Yasuni national park with Enchanting Travels. We execute exceptional, captivating wildlife experiences, with the best local guides and rangers.
For fantastic game viewing, Africa surely leads the way. While the migration of millions of wildebeest in Kenya and Tanzania is truly spectacular, imagine that view from a tented camp over breakfast. Besides the Big Five, we recommend visiting mountain gorillas, rhino tracking, or a rainforest canopy walk. Count on us to include intimate experiences like a canoe or walking safari in Botswana, or a jungle trek in Rwanda, where you learn about chimpanzee behavior.
To spot the tiger however, journey into Central India's jungles, with the region's finest trackers. A whole cast of Jungle Book characters, from the big cat to sloth bears and pythons thrive in these ancient forests.
Exclusive lodgings are at the heart of every memorable safari experience we plan. The luxury tented camps, boutique lodges, or stays we book for you offer high levels of comfort, and just the kind of luxury you want and deserve. In Africa we like to recommend private concessions, where it's often possible to spot herds of wild animals without leaving your accommodation.
In the warm tropical waters of Asia you can observe a staggering array of marine life. A holiday in the Maldives is as much about encountering colorful fish at exclusive reef sites as it is about rest and pampering. Indonesia's Raja Ampat archipelago or Malaysia's Sipadan possess among the world's richest underwater life—both unique places we make accessible to you. Or stay on the ground and glimpse the last remaining wild orangutans on a journey through Borneo.
Other great havens for wildlife are Central and South America. A trip into Brazil's Amazon rainforest is a nature lover's dream come true. Lush cloud forests in Costa Rica harbor a variety of unusual creatures from howler and spider monkeys to sloths, toucans, and macaws. In the far south, in Torres Del Paine national park in Patagonian Chile, explore the stunning terrain of the guanaco and its predator the puma. Off the Pacific coast, the sprawling archipelago of the Galapagos Islands hosts offers some the world's best wildlife sightings. In Argentina's Valdes Peninsula sheltered coves and bays hold endangered southern right whales, southern elephant seals, orcas, dolphins, southern sea lions, and at least a million migrating Magellanic penguins.
Any wildlife or safari experience with Enchanting Travels is sure to be a life-changing one. Let's start by designing a customized trip. It will convert your holiday fantasy into reality.
Dream Carefree
Go ahead and dream big. Enchanting Travels experts are here to help you plan the ultimate escape. Tell us your vision for the trip of a lifetime and we'll make it a reality.
Plan Carefree
One of our destination experts will reach out to craft a completely customized itinerary. Book your personalized journey and know that our flexible policies have you covered.
Travel Carefree
Relax and prepare for takeoff, knowing that your trip is perfectly planned and you have a personal concierge on call 24/7. Our experts are here to keep you safe and handle the details.
Close
recommended wildlife & safari tours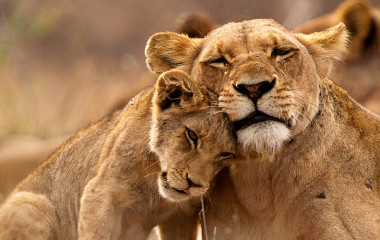 South Africa: Western Cape and Kruger
9 Days: $ 3,590
/ person
Discover the highlights of South Africa on your private tour. From the quintessential African metropolis of Cape Town, let your journey lead you to the stunning Winelands where delicious vintage and some of the world's best gastronomic delights await.
OUR AWARDS
At Enchanting Travels, our unique tours are built on extensive knowledge of our destinations, an outstanding team of professionals, and personalized top-notch service. Our work is consistently recognized by prestigious organizations across the travel industry. In 2020, we have been awarded the Travel Weekly Magellan Gold Award for the World's Leading Tour Operator – Overall, the Lux Life Magazine Award for the Most Trusted Online Tour Operator, and North America's Leading Tour Operator by World Travel Awards.




"This was truly an "Enchanting" adventure! The value and service was beyond excellent! The entire team ensured every detail was taken care of and went out of their way to welcome us! And every hotel and excursion was amazing, and we were greeted with welcoming open arms every where we stayed! Nothing was left to chance…and we felt so secure knowing Enchanting Travels had everything lined up for us! Even our lodges said Enchanting Travels was a top-notch company!"
"We have used Enchanting Travels twice to help us with our African adventures, and totally appreciate the details and planning. Visiting several countries in Africa requires transfers and planning, and Enchanting were on top of everything."
"We received complete support from Enchanting's travel experts from day 1. They were very prompt in developing an itinerary that fit into our budget and interests; answered all our questions with clarity and advised on various options and special arrangements we wanted to make."
"This was the trip of a lifetime for my husband and I. It was first class service from the moment we landed. The ease of having everything pre-booked for us really allowed us to enjoy our trip. I would highly recommend this service for anyone looking to plan a trip like this."
"We chose Enchanting Travels for a Kenya, South Africa and Botswana trip. We will not hesitate to rely on them in the future. Everyone from start to finish was informative and dependable. Enchanting Travels even surprised us with an awesome dinner experience for just the two of us."
"We have traveled with Enchanting five years in a row. The travel experience with Enchanting has always been unique and memorable for us, for they offer fully customized itineraries that perfectly suit our needs. They always go above and beyond to fulfill our needs throughout our travel."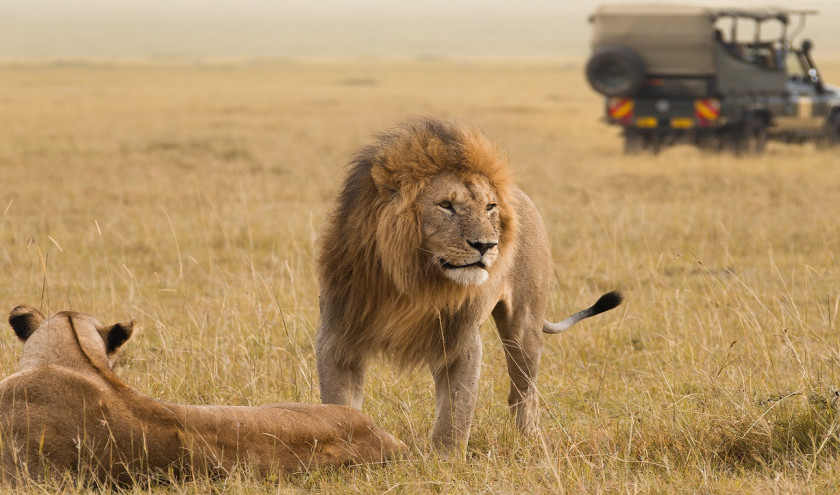 Kenya or Tanzania: Which Wilderness Safari is the One for You?
Have you been dreaming of an Africa safari tour but can't decide between Kenya or Tanzania? Let's help you choose the perfect wilderness safari destination for your luxury African tours.
Read Post
In Love With Botswana: Walk in the Wild on Your Safari Tour
Tucked away in the heart of Africa, this landlocked nation is Southern Africa's best-kept secret. Here are some fabulous reasons to pack your suitcases and set off for Botswana right away!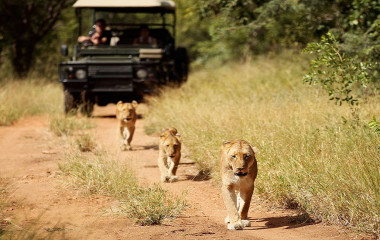 Kruger: The Best South Africa Safari Adventures
Kruger National Park is one of the most popular destination for safari thanks to the hundreds of species of animals and birds that call it home. Here's your lowdown.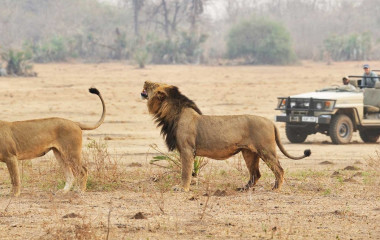 Top five best African Safari Parks you have to see!
Come away with us to a wild, wild land. Such is the pull of the best African safari parks that we guarantee you'll be coming back for more.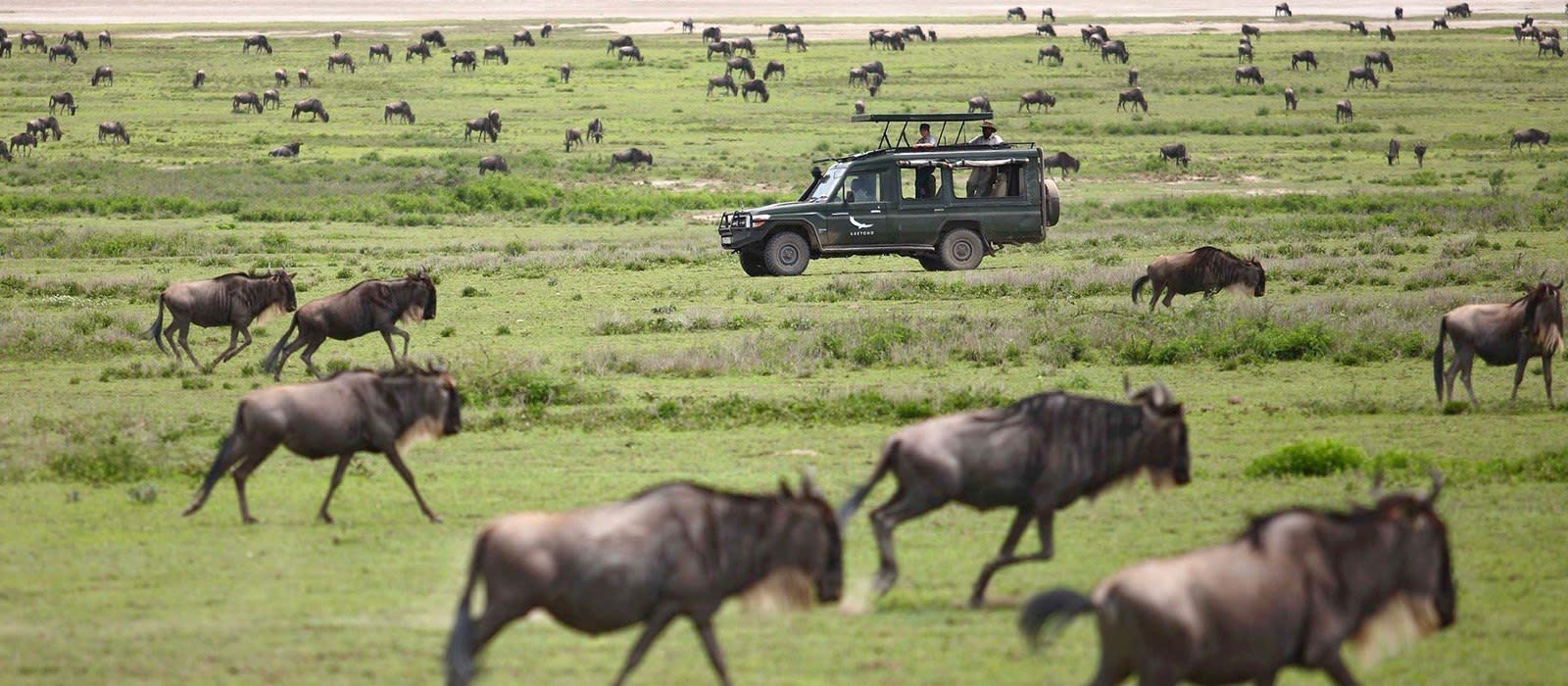 Your monthly guide to the wildebeest migration
top wildlife & Safari destinations
Meet Simba and friends on a 'lion king' safari
top wildlife & safari hotels
Discover the top 10 Best Luxury Safari Camps in Botswana!
For a memorable and life-changing trip to Botswana, choosing the best luxury safari camps is key. To help you find the perfect accommodation for your safari, here's our list of top 10.
Read Post
THE ENCHANTING DIFFERENCE
One of the very best travel experiences I have ever had. We even got updates once at 3 am! He also made one change in one day's itinerary to accommodate our wishes which was very wonderful. For business, I have traveled to Europe, Russia, all over Asia and South Africa but was blown away by all the beautiful sites in Argentina and Chile.
All the little touches made by our Enchanting Travel consultant, Amelia Edwards, were noticed and recognized by my wife and I. Thank you for making our milestone trip (25th wedding anniversary) such a memorable one! We look forward to engaging Enchanting Travels again for our next South American adventure!!
This was my first adventure as a solo traveler. But while I may have traveled on my own, I was never alone. I was well taken care of by a superb team of planners, trip coordinators, guides and drivers.
Do you have a vacation in mind? Personalize your itinerary with our Trip Builder.