Whether you want to relax on serene beaches, walk hand-in-hand through enchanting cities or go completely off-grid somewhere outdoorsy, there are so many magical places perfect for lovebirds. As well as giving yourselves some alone time, a vacation allows you to make new memories that will last a lifetime and discover even more of this amazing world together!
We are taking a look at our favorite destinations around the world for romance, from old classics that will always count among the top anniversary destinations to more unexpected options that you may have never previously considered for a couple's holiday.
Isle of Skye, Scotland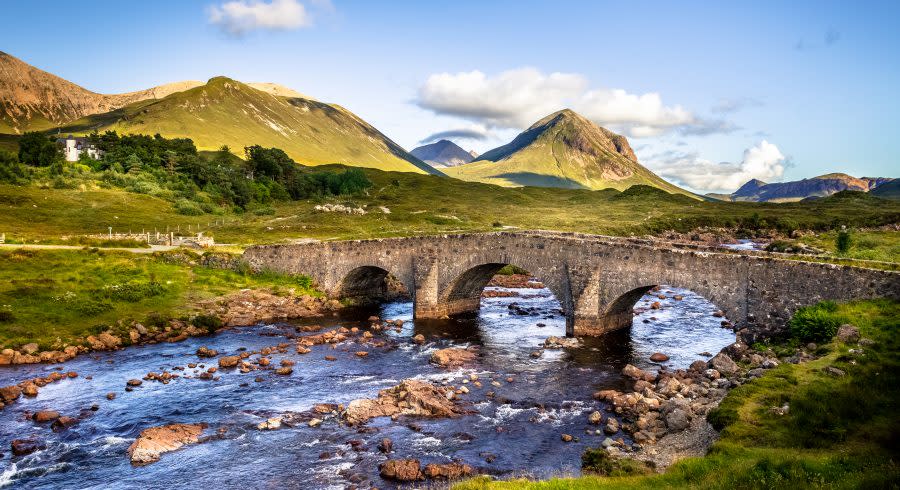 Nestled on the rugged West Coast of Scotland, the Isle of Skye is one of our top anniversary destinations for those craving breathtaking landscapes and a total escape from reality.
Cross over the bridge from the mainland to Skye and you'll be transported to a truly magical location that is steeped in myth and legend. There's plenty of opportunities for walks through stunning scenery, including to enchanting waterfalls like the whimsically named Fairy Pools near Glenbrittle.
The quaint seaside town of Portree is the main settlement on Skye and it's dotted with cozy harborside eateries where you can sample delicious local seafood. Thinking about a vow renewal on your trip? There's no better place than the 13th century Eilean Donan castle located on a loch just a short drive back onto the mainland.
Udaipur, India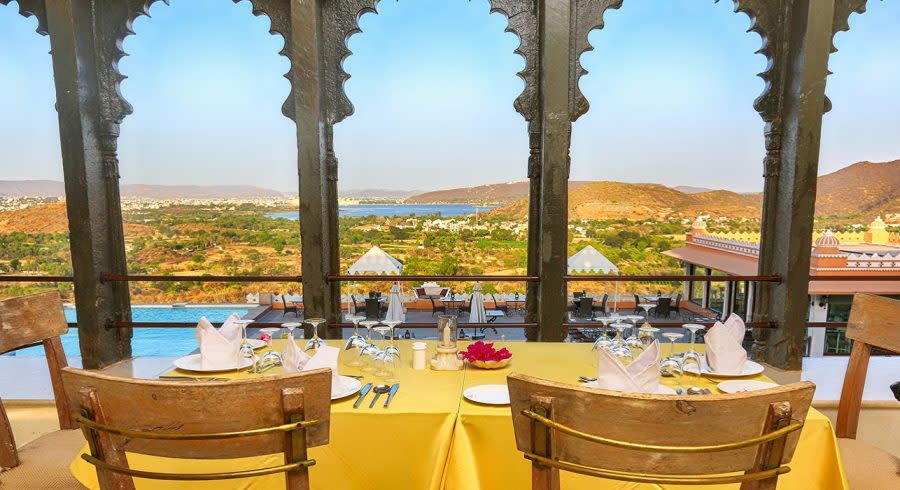 Dreamy waterways, ornate palaces, and a backdrop of lush mountains are what make Udaipur (India's City of Love) one of the top anniversary destinations in Asia.
Tucked away in the northern Rajasthan region, it's also nicknamed the City of Lakes thanks to its various bodies of water, including the huge Lake Pichola. In addition to soaking up vistas of the surrounding Aravalli Mountain Range and enjoying boat rides out on the water, visitors to romantic Udaipur will have a plethora of heritage sites to explore. The crème de la crème has to be the 400-year-old City Palace with its mesmerizing mosaics and lush hanging gardens, where you can stay on your trip!
Elsewhere, you can barter for bargains in a colorful city bazaar, sip on cocktails in the garden of Jagmandir (another of Udaipur's royal palaces), or go horseback riding around one of the city's smaller, yet no less stunning, lakes.
Seychelles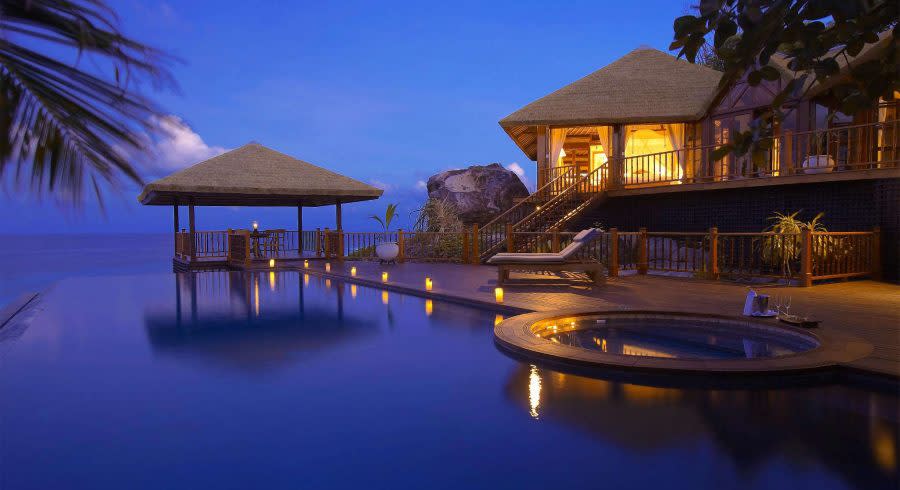 You'd be hard-pressed to find a more idyllic place on Earth than Seychelles! A trip to this idyllic Indian Ocean archipelago is undeniably one of the best luxury holidays for couples, especially if you're after a little R&R.
Its smaller islands like Fregate, Saint Anne, and Desroches offer total luxury and myriad romantic activities – think champagne sunsets, massages right on the sand, and helicopter tours over the crystal-clear ocean. Larger La Digue is the location of the jaw-dropping Anse Source d'Argent beach, while Bird Island is a must-see for nature lovers. Embarking on a tour of Praslin's Vallée de Mai is definitely among the top things to do in Seychelles. The leafy nature reserve is home to the unique Coco de Mer – the largest tree nut on the planet!
For couples who like a mix of relaxation and culture, the main island of Mahe is ideal. Spend your mornings exploring charming Victoria (the country's capital) before enjoying a tasting at the island's tea plantation. Tuck into lunch right by the sea at Beau Vallon before heading down the coast to one of many secluded coves for some snorkeling and sunbathing.
Colombia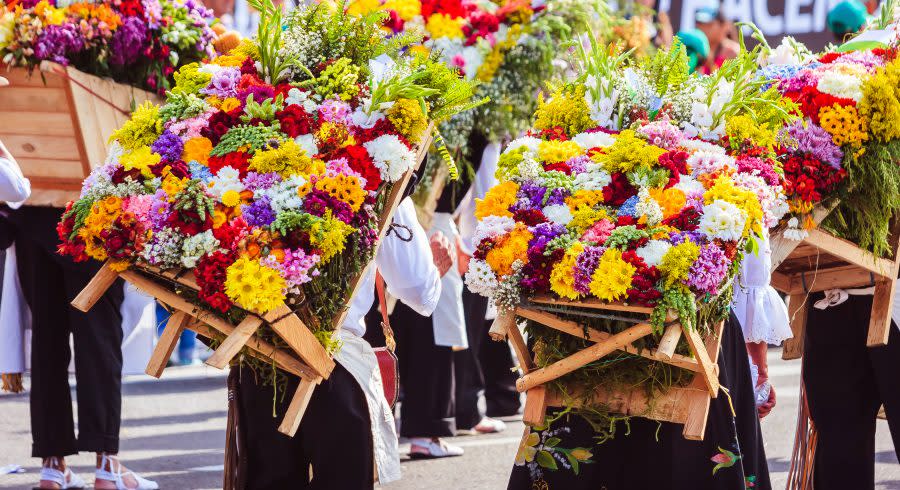 Salsa dancing, fiery cuisine, and cities bursting with colorful architecture – fewer places will get your hearts racing more than Colombia!
The South American nation is one of the best anniversary destinations for more adventurous couples. Explore the setting of Gabriel García Márquez's eternally romantic novel Love in the Time of Cholera in colonial Cartagena, or head further inland to the peaceful town of Barichara that's teeming with beautiful boutique hotels and romantic restaurants.
Taking part in a couple's dance class in steamy Cali is one of the top things to do in Colombia. Alternatively, enjoy some downtime together on the sleepy beaches of Isla Mucura or in the biodiverse rainforest in Tayrona National Park. Columbia is additionally one of the world's biggest natural sources of emeralds, which gives you the ideal anniversary gift idea for your partner.
France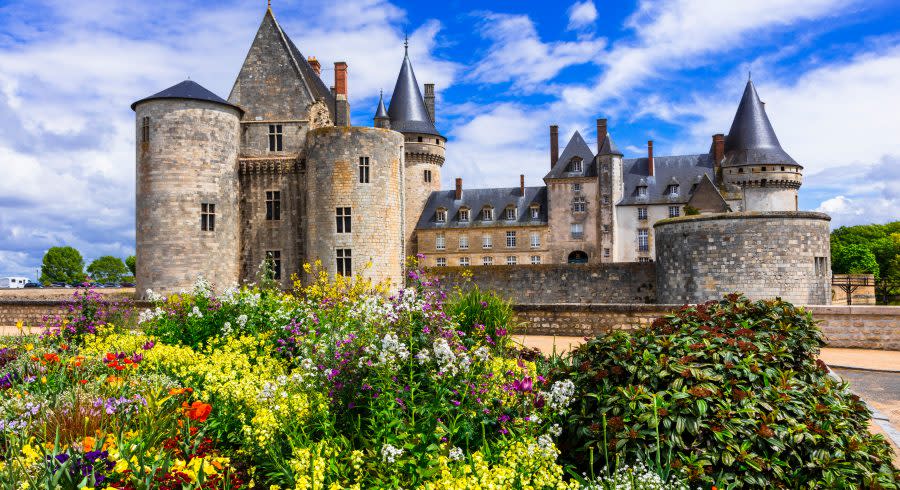 Few places rival France for its romantic atmosphere! Undeniably one of the top anniversary destinations in Europe loved up couples will truly be spoiled for choice by its picturesque cities and dreamy countryside.
Paris, the so-called City of Love, was built for courtship and is a real classic for a romantic break. Intimate French bistros serving champagne and exquisite cuisine at candlelit tables are perfect for special anniversary meals. Afterward, you can stroll around the cobbled streets of Le Marais and Montmartre, soaking up the city's major monuments under the moonlight and stopping off for a nightcap at a tiny wine bar.
Beyond the capital, the Loire Valley is a land of lush landscapes, fairytale chateaus, and wonderful vineyards where you can share a bottle of fine French wine (or two). And then there's the sunny French Riviera with its glamorous coastal resorts, glittering Mediterranean coves, and monumental cities like Grasse. Famed for its perfume production, take your love there to create his or her very own scent!
Are you ready to plan a trip that will take your partner's breath away? Reach out to our travel consultants to curate the perfect trip for two.