Witness the traditions of the San People in all their glory at the Kuru San Dance Festival in Ghaniz, Botswana, during the month of August.

From across the vast Kalahari Desert of Botswana, Namibia and South Africa, the San People (or Basarwa as called in Botswana) congregate in the small village of D'Kar in Botswana's Ghanzi District to celebrate and honour their culture with three days of dancing, singing and traditional music around a fire.
A culture that's considered to be one of the oldest in the world, the indigenous San People have lived in the difficult terrain of the Kalahari Desert and used traditional techniques of hunting the migrating wild game with bows and arrows and foraging roots, edible mushrooms, berries and herbs for about 20,000 years.
A most fascinating aspect of the San People and their tribal norms is the traditional "click" language heard within their various dialects, as highlighted in the 1980s comedy film The God's Must Be Crazy.
The San People's belief system varies from group to group, yet some pay homage to the spirits of their deceased or to the moon. Others believe that tilling soil goes against the natural order and much respect is given to indigenous flora and fauna.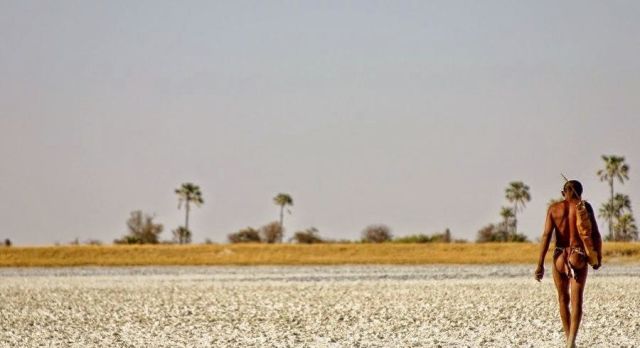 To be a private landowner is not within the San People's understanding. The negative connotation of the word Bushmen that the San People were once called shows the divide between them and the white farmers and Bantu tribes who took over the land and grazed cattle, causing the San's natural migratory lives to be in jeopardy.
Of the 95,000 people defined as San, it's thought that about 3,000 still follow this traditional lifestyle, mobilizing in small groups of up to 15 people.
Armies and farmers have utilized these astute hunters for tracking guerrillas and poachers alike. The Kalahari Peoples Fund exists to advocate, advise, research and raise funds for emerging situations and much needed community projects.
Ask more about the native wisdom and culture of the San People when you speak to your Travel Consultant.
Design your trip to Botswana today!