Put on your traveling shoes and go exploring this winter because we have a list of warm and sunny destinations that are begging to be explored! Winter travel just got better – sunny skies and silken sands await!
Vietnam
Lush green paddy fields, saffron-clad monks, and colorful fishing villages by the meandering Mekong – the scenic beauty and cultural diversity of Vietnam is fascinating! Bustling metropolises offer some of the most delicious gastronomic delights in Southeast Asia while the serene beaches are perfect for soaking up some much-needed sun in the gloom of winter.
December is a particularly favorable time for visiting all parts of the country. While northern Vietnam can get rather cold at night, the sunny skies at daytime are perfect for trekking and sightseeing. Central Vietnam offers a lush green landscape while the south enjoys long hours of glorious sunshine. The beaches are ideal for swimming in winter.
Cambodia
Although the Angkor Wat complex is a compelling reason to visit, Cambodia has a lot more to offer than majestic ruins. Paddy fields, sleepy villages and dreamy landscapes await you, as do the pink river dolphins of the mighty Mekong, relaxing beaches, and the ever-smiling local people.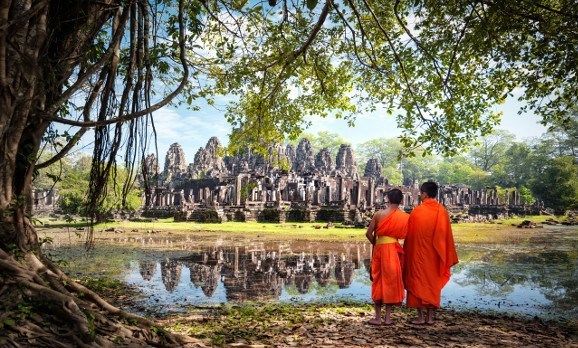 You will enjoy the bright blue skies and a pleasant average temperature of about 26℃ during the dry winter months, which start around November in Cambodia.
Sri Lanka
The island nation is a treasure trove of cultural and natural wonders! In the 2,000 years of Sri Lanka's existence, many a civilization has left an indelible cultural imprint. Eight UNESCO World Heritage Sites, three spectacular former capitals and a temple where the tooth of Buddha has rested for centuries are just of few of the country's highlights!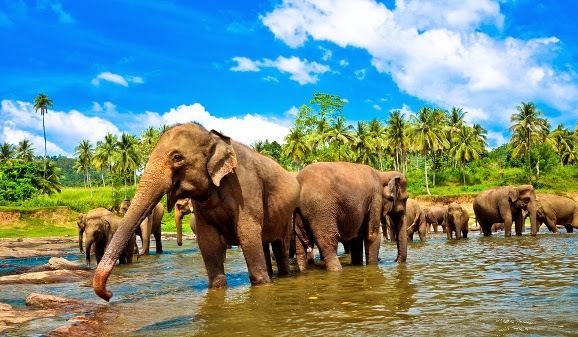 December to March is undoubtedly the best time for a Sri Lankan sojourn, right after the rainy months of October and November. Temperatures stay around 25℃ and eight hours of sunlight every day make the country a winter paradise!
Rajasthan, India
If you don't mind trading in the sea for vast expanses of desert and majestic architecture, Rajasthan is the place for you! Take a camel safari in the endless desert, and relax like the maharajas of yore in luxurious camps. If you are still lusting for the warm sea breeze, there is always the sandy paradise of Goa in the south.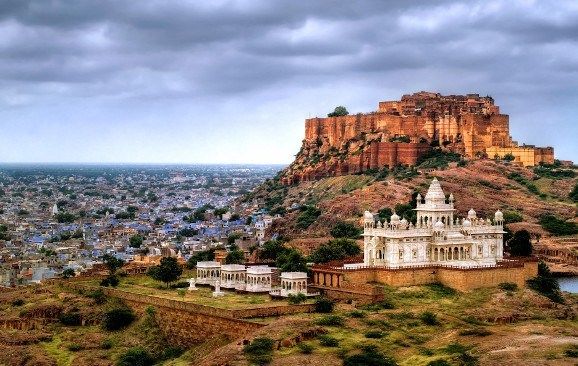 Winter is the best time to visit this desert-land, once the unkind summer months and the wet rains have passed. Temperatures rarely exceed 30℃, but nights do get quite cold, especially out in the desert.
Chile
Spanning a length of over 4,200 kilometers along the Pacific Coast and a breadth of 320 kilometers, this wild and wondrous country is a sight for sore eyes! Explore Bohemian art in Valparaiso, experience the cultural capital of Santiago de Chile or unwind at picturesque wineries – your options are many!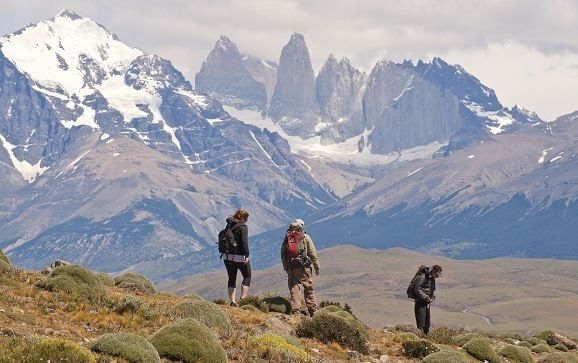 While northern Chile has a moderate temperature ranging from 15℃ to 23℃, the further south you go, the colder it gets. Expect blue skies and many hours of warm sunshine in December, especially in Santiago and central Chile. The south is also rough and dry during the Chilean summer months.
Zanzibar
Azure waters, snow-white sands, and lush green coconut trees gently swaying in the breeze, welcome you to the legendary spice islands. Take a stroll through the winding streets of Stone Town, relax at the tranquil northern beaches, break bread at traditional fishing villages, or sail into the sunset on a traditional dhow.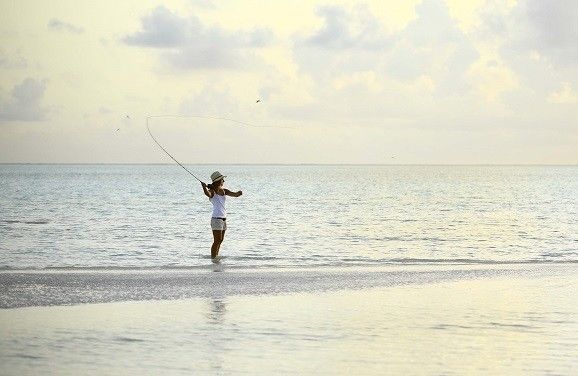 Rains come twice in a year to Zanzibar – between November to mid-December and from May to early June. The winter months between these two spells are perfect for visits, as temperatures rarely soar above 30℃.
South Africa
If you are looking for breathtaking landscapes, South Africa is the place for you! The wild coasts are ideal for long self-drive tours, lively Cape Town offers uniformly brilliant cultural and culinary experiences while the Winelands are altogether unforgettable. The beaches, although too cold for a swim, are perfect for long, leisurely walks.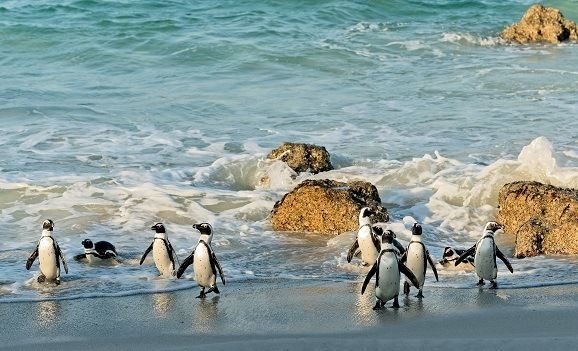 Summer reigns in the Southern Hemisphere in December and the temperature rises to 27℃. During the holiday season between mid-December to mid-January, people flock to the safari destinations – a great reason to book your vacation as early as you can!