When is the best time to visit Asia?
The best time to visit Southeast Asia depends on which country you are planning to visit. Here is an overview of the best time for your Southeast Asia tours.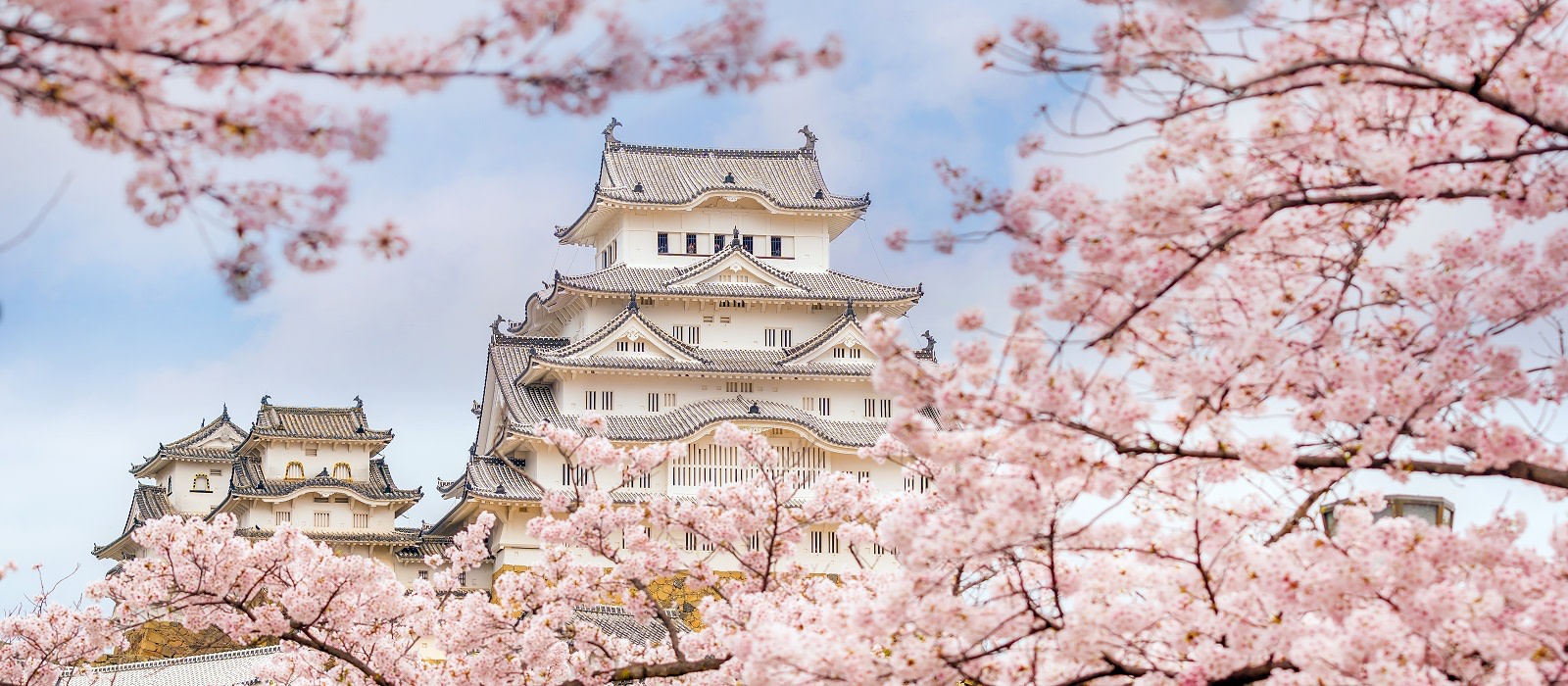 Dream Carefree
Go ahead and dream big. Enchanting Travels experts are here to help you plan the ultimate escape. Tell us your vision for the trip of a lifetime and we'll make it a reality.
Plan Carefree
One of our destination experts will reach out to craft a completely customized itinerary. Book your personalized journey and know that our flexible policies have you covered.
Travel Carefree
Relax and prepare for takeoff, knowing that your trip is perfectly planned and you have a personal concierge on call 24/7. Our experts are here to keep you safe and handle the details.
Close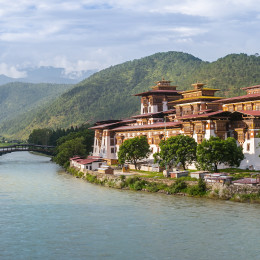 Bhutan
Travel to Bhutan during springtime, between March to May, when the rhododendrons and jacarandas in full bloom and many festivals are celebrated. Winter is an excellent season for birding enthusiasts and you can also indulge in rafting adventures in Southern Bhutan. With pleasant temperatures and excellent visibility, the autumn months between late September to the end of November, are ideal for traveling to Bhutan.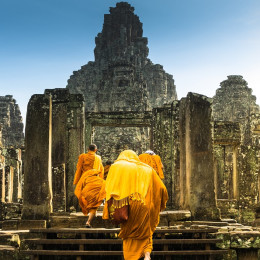 Cambodia
Cambodia experiences similar temperatures throughout the year, although rainfall can very greatly depending on which region you choose to visit. The dry months, between November and April, are the best time for Cambodia tours, when the humidity is low and daytime temperatures are below 30 ° C on an average.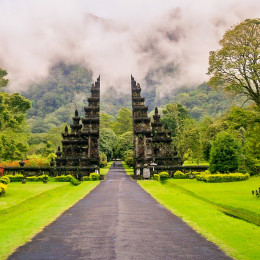 Indonesia
Spread over a vast expanse, the 17,000 islands of Indonesia naturally experience varied climates between regions. Indonesia experiences rain throughout the year, although in the dry season between April to October, rainfall occurs in short bursts. The monsoon season lasts from November to March. Therefore, it is best to travel to Indonesia between mid-April and the end of October, especially if you wish to visit Bali, Java, Lombok and Sulawesi.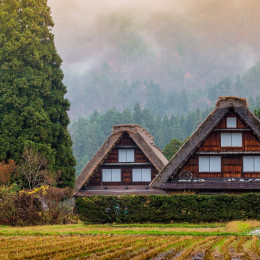 Japan
Traveling to Japan is especially recommended during the springtime months of March to May, when the cherry trees are in full bloom, especially towards the end of April. In autumn, between September and November, the weather is mild and pleasant as well.
Laos
The best time to travel to Laos is during the dry season between October and April. In the summer months of March and April, temperatures can rise as high as 40 ° C. As the Mekong river dries up considerably in summer, river cruises are not possible.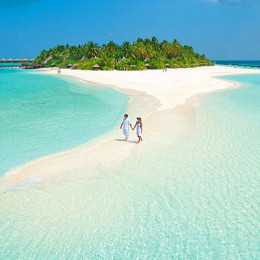 Maldives
This paradise islands are blessed with amazing tropical weather throughout the year, and usually experience moderate climatic changes owing to their location on the Equator. Monsoon comes to the Maldives twice a year although there are no major cyclones as such. Rainfall and humidity levels are relatively low between December and April, making this the ideal time to visit The Maldives.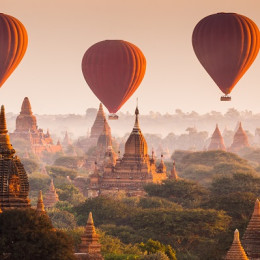 Myanmar
The dry months from November to March are ideal for your trip to Myanmar. Although the dry season lasts until May, it can get quite warm and humid from April onward. Although traveling to Myanmar is possible in the rainy months of June to October, this time is not suitable for beach holidays or hiking.
Nepal
The monsoon lasts from late June to mid-September in Nepal, although the rest of the year is rather dry. Traveling to Nepal in the rainy season is not recommended. The country is beautiful between October and November after the rains, with lush green landscapes, refreshing mountain breeze and mild temperatures.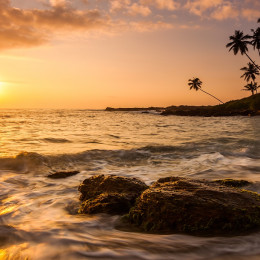 Sri Lanka
This teardrop shaped island experiences varied climatic conditions, with at least one region in the country dominated by rainfall at any given time of the year. In the west and south of the country, dry season begins in November and lasts until the end of March. Traveling to Sri Lanka is not recommended during the monsoon months of April to October.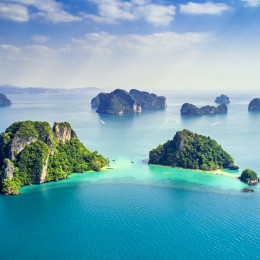 Thailand
Thailand tours are best between November and February, when the temperature ranges between 30 to 35 ° C and humidity levels are at their lowest. From March to May, temperatures can rise up to 40 ° C, however, the climate also depends on which region you choose to visit. The months of April to June, September and October are not recommended for traveling in Thailand.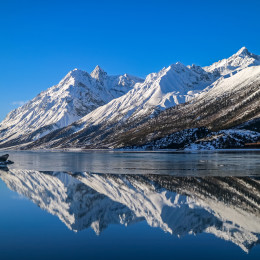 Tibet
Travel to Tibet between the months of April to October. Once the snow begins to melt in April, the country experiences pleasant weather, gentle breezes and the occasional spell of rain. Many parts of Tibet that are inaccessible during the winter due to frozen roads, can be visited at this time. The winter months of October to March are not recommended for travel as it is freezing cold and many roads are blocked.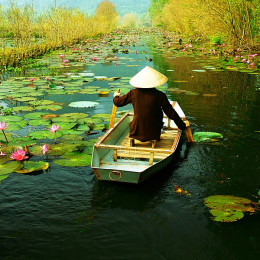 Vietnam
You can travel to Vietnam all year round, although the best time for travel depends on the region you visit. Travel to Northern Vietnam between October and April. Central Vietnam is most pleasant between February and April while Southern Vietnam is ideal for traveling in the months of December to February.
Best time to visit Asia
As you may have noticed, there are often drastic differences in climatic conditions between individual regions Southeast Asia. Deciding on the best time to visit Asia can be challenging, especially if you wish to combine a visit to several countries in your itinerary. With their extensive destination knowledge and having traveled extensively in Asia, our Travel Consultants are happy to advise you on the best time to travel to Asia according to your schedule and preferences. Let us help you plan your Asian journey of a lifetime. Contact us today for your tailor-made obligation-free itinerary.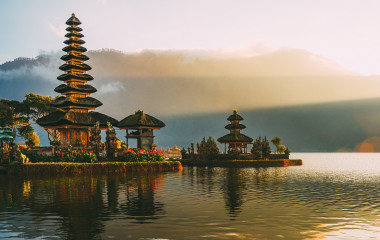 Best of Singapore and Bali
12 Days: $ 3,990 $ 3,290
/ person
Take in the highlights of Singapore and Bali in Indonesia on this personalized tour. Beginning in the island nation of Singapore, discover a melting pot of cultural influences, modern architecture, and the beautiful Gardens by the Bay on a privately guided excursion.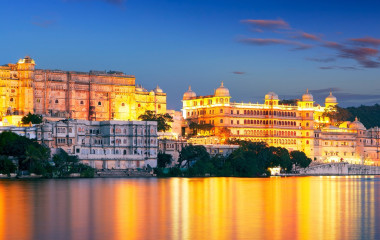 Highlights of Rajasthan and Maldives
15 Days: $ 6,390
/ person
From India's exotic culture to Maldives pristine beaches – experience the best on this tailor-made Rajasthan and Maldives trip. Beginning in India's capital Delhi, soak in Mughal-era architecture and the ethereal beauty of the white-domes Taj Mahal in Agra.
Load More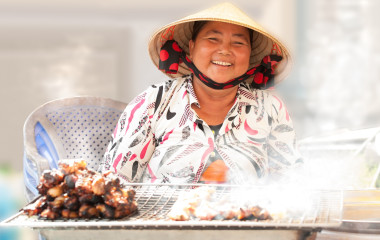 Southeast Asian Street Food Diaries: The Best 'Pho' on the Go
Brace for a delectable journey as we take you on the trail of some of the best Southeast Asia street food you can possibly have.
THE ENCHANTING DIFFERENCE