When is the best time to visit Maldives?
These paradise islands are blessed with amazing tropical weather the year-round, and usually experiences moderate weather owing to its location on the Equator.
The ideal period to visit the islands is during the high season from December to April when the dry monsoons have little rain and there is lower humidity.
Most Ideal
Low Season
OVERVIEW
Welcome the New Year with blue skies and gorgeous weather. With warm days and excellent diving conditions, January is one of the best and most popular months to visit the Maldives. Be advised that there might be short spells of rain in the afternoon or evening.
WE RECOMMEND
Dive in the Banana Reef and experience a colorful and magical underwater world
Try your hand at paddle boarding
OVERVIEW
February is the driest month of the year making it one of the best times to travel to the Maldives. Humidity levels are low and water conditions are perfect for snorkeling and other underwater activities. The average temperature is around 82°F.
WE RECOMMEND
Get an adrenaline high as you swim with whale sharks
OVERVIEW
March is the hottest month of the year with an average temperature around 84°F. Humidity is slightly higher than it was in February but it is still high season so book your tickets well in advance.
WE RECOMMEND
Not in the mood to leave your resort? Simply step out of your villa and dive into your hotel's in-house reef
For a bird's eye view of the islands, go parasailing
OVERVIEW
April marks the end of high season as the chances of rain start to increase, especially towards the end of the month. Showers are often short and pass by quickly to reveal sunny skies. April is a good time to visit Maldives if you are looking for deals.
WE RECOMMEND
Soar above the islands on a seaplane
Have a romantic beachside dinner with only the sound of waves to give you company
OVERVIEW
May sees quite a bit of rainfall along with higher humidity levels. The weather gets unpredictable with the possibility of storms. Water visibility is low making it not an ideal time for diving. The month also marks the start of the holy period of Ramadan.
WE RECOMMEND
Simply laze in a hammock overlooking soothing blues
Unwind as you take in expansive views of the ocean from the hotel's infinity pool
OVERVIEW
The southwest monsoon sets in firmly by June and you can expect cloudy days and frequent rain spells and sometimes even, heavy downpours. If you want to take advantage of the low resort prices, we recommend the southern atolls over the northern atolls as they see fewer rainy days.
WE RECOMMEND
Visit colorful local villages
Marvel at the sight of bioluminescent plankton at Vaadhoo island
OVERVIEW
The number of rainy days reduces to 15-16 from 18 in the northern atolls and increases slightly in the southern atolls. If you are interested in surfing, July is a good time to visit Maldives. Average surf swells are anywhere between 2 ft – 8 ft.
WE RECOMMEND
Witness the colorful Independence Day celebrations
Surf some gigantic waves

OVERVIEW
August is characterized by heavy yet short downpours, hot and humid weather. Water visibility is low due to the presence of plankton. Resorts offer attractive discounts making August a popular month to visit.
WE RECOMMEND
Swim with manta rays and whale sharks
Get the day's freshest catch at the Male fish market
OVERVIEW
The month sees a considerable amount of rain with frequent and heavy rain spells. Temperatures hover around the mid-80s. It's a great time to spot manta rays and sharks even though visibility is slightly lower.
WE RECOMMEND
Stay and unwind at a gorgeous overwater villa
Balance your chakras with seaside yoga
OVERVIEW
It is the wettest month of the year though the southwest monsoons start to leave by the end of the month. Water temperatures continue to be warm and it's the last good month for surfing.
WE RECOMMEND
Sign up for a luxurious spa treatment
Go on a tour of the Mulee'aage Palace and the National Museum in Male
OVERVIEW
Tourists return as rainy days are replaced with bright, sunny days, with the occasional afternoon shower. The northern atolls make for a better beach destination than the south due to fewer rainy days.
WE RECOMMEND
Set off for a beautiful sunset cruise and sport dolphins
Snorkel the waters around Naifaru Island
OVERVIEW
December is high season and resorts get booked months in advance. The weather, especially in the second part of the month, is warm and welcoming, making it a fantastic beach escape destination. Sea temperature is a balmy 82°F making it ideal for underwater activities and water sports.
WE RECOMMEND
Party the night away as you welcome the New Year
Seat sail and try your hand at big game fishing
Dream Carefree
Go ahead and dream big. Enchanting Travels experts are here to help you plan the ultimate escape. Tell us your vision for the trip of a lifetime and we'll make it a reality.
Plan Carefree
One of our destination experts will reach out to craft a completely customized itinerary. Book your personalized journey and know that our flexible policies have you covered.
Travel Carefree
Relax and prepare for takeoff, knowing that your trip is perfectly planned and you have a personal concierge on call 24/7. Our experts are here to keep you safe and handle the details.
Close
Climate in the Maldives
The Maldives has two monsoons – the northeast monsoon which is dry, and the southwest monsoon which is wet season. Due to its equatorial location, the Maldives does not experience major cyclones. The drier months of the year are between November and April, with March and April being the hottest months. The monsoon season runs from May to early November. June, July and August often see maximum rainfall, although most of the rain is experienced in the Southern atolls. The temperatures range between 75°F to 91°C throughout the year.
What to Pack for Maldives
Peak Season (Oct – Nov; Feb – May)
Temperature: 73 to 88 degree F
– The weather will be warm with lots of sun and some humidity (in the Maldives always expect the occasional shower, even during high season).
– Pack beach wear including sunglasses, sun block lotion, light clothes that breathe easily and flipflops.
– It's advisable to pack a scarf or light jacket for trips into Male from your Maldives resort on the beach, since the town does require you to be respectably dressed.
Winter (Dec – Jan)
Temperature: 73.4 – 87.8 degree F
– This is technically winter although there are guests from around the world who visit during this time.
– Expect dry weather, calm seas and higher humidity at the resorts during your Maldives holiday. Be sure to carry light clothes, beach wear and a rain jacket.
Monsoon (Jun – Aug)
Temperature: 80.6 – 91.4 degree F
– Skies are usually more clouded, seas rougher and humidity higher in this season. Apart from beachwear for your Maldives vacations, be sure to pack a rain jacket or umbrella and flip flops that will dry out easily and work with both the beach and in rain.
Winter Travel: Best Destinations For A Warm Escape
Put on your traveling shoes and go exploring this winter because we have a list of warm and sunny destinations that are begging to be explored!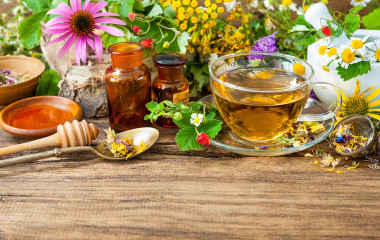 Expert Advice: How to Pack a Herbal Travel First Aid Kit!
It's perfectly natural after a long haul flight and a change of environment to feel a little peaky. Enchanting Travels, your tailor-made travel experts, are thrilled to share a selection of natural remedies that can come in handy to keep you hale and hearty with a first aid herbal kit.
POPULAR TRIPS TO Maldives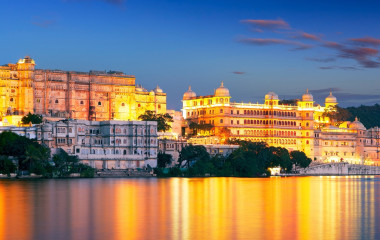 Highlights of Rajasthan and Maldives
15 Days: $ 6,390
/ person
From India's exotic culture to Maldives pristine beaches – experience the best on this tailor-made Rajasthan and Maldives trip. Beginning in India's capital Delhi, soak in Mughal-era architecture and the ethereal beauty of the white-domes Taj Mahal in Agra.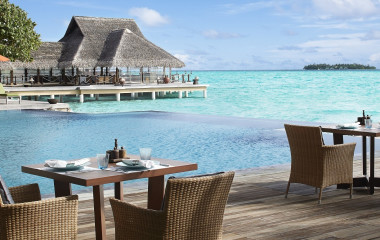 Sri Lankan Heritage and Maldives Luxury
15 Days: $ 4,590
/ person
This private beach vacation in Sri Lanka and the Maldives is coupled with rich cultural experiences and serene moments in nature, ideal if you are looking for variety. Once you've delved into historic worlds in Sri Lanka, why not indulge in leisurely luxury at the Maldives?
Load More
THE ENCHANTING DIFFERENCE
We have had the opportunity to travel quite a bit but this trip was exceptional! We had 12 flights from start to finish and Enchanting Travels made this seamless. Each country Jojo and Sapna had some special arranged for us that truly made the trip unforgettable. Dinner in the rice fields in Vietnam, Kampong Khleang and lunch in a locals home. Patara Elephant Reserve and cooking dinner in a locals home, Private speed boat for the day to the Phi Phi islands.
If you want an unforgettable exquisite travel experience, feel confident that Enchanting Travels will exceed your expectations from the first day all the way through your trip. I wouldn't hesitate to book with them a recommended their excellent company.
We were taken care in every aspect of our trip. It was flexible based on our needs but structured enough to see everything we wanted and needed to see.
Do you have a vacation in mind? Personalize your itinerary with our Trip Builder.