Culture of China
What is the culture of China like? From everyday etiquette to festivals in China, get an overview before you travel.
Experience the unique and diverse culture of China as you travel through the country. The country was home to one of the earliest civilizations in the world and several ethnic communities live across the land even today. All these factors have contributed to an extremely rich and varied culture in China. The traditions and religious practices of China's many ethnic groups -such as Tibetans, Mongols, and the Han – continue to thrive, and have merge to create a melting pot that will constantly surprise and enrich your travels.
Although China, as a communist country, is technically atheistic, it is quite tolerant of religious and philosophical traditions. Taoism, Confucianism and Buddhism are practiced widely, and in some areas Christianity is becoming increasingly popular. China's manygrand Buddhist temples draw large crowds of worshippers and travelers alike. Visiting one, such as the Lingyin Temple in Hangzhou, the Lama Temple in Beijing, or the legendary Shaolin Temple in Henan Province, is particularly recommended. At the same time, much of China's social structure can be traced to Confucianism, especially when it comes to family life and the citizens relationship to the Chinese state.
Here's your guide to the customs, traditions and culture of China, from our experts.
Dream Carefree
Go ahead and dream big. Enchanting Travels experts are here to help you plan the ultimate escape. Tell us your vision for the trip of a lifetime and we'll make it a reality.
Plan Carefree
One of our destination experts will reach out to craft a completely customized itinerary. Book your personalized journey and know that our flexible policies have you covered.
Travel Carefree
Relax and prepare for takeoff, knowing that your trip is perfectly planned and you have a personal concierge on call 24/7. Our experts are here to keep you safe and handle the details.
Close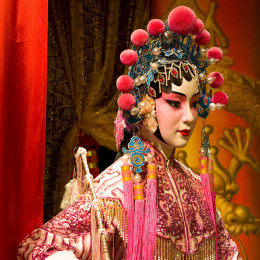 The arts in China
Chinese art forms are intrinsically linked with its culture and history with artists still creating beautiful jade sculptures, as they have for thousands of years. Several art forms are wholly unique to China, such as calligraphy, the perfect synthesis between literature and painting, and of course, martial arts, with practices such as Kung Fu becoming popular worldwide.
Given this significant artistic heritage, visitors seeking a sense of real China would find it particularly rewarding to engage with Chinese art. The Chinese are rightfully proud of their artistic history, with galleries and museums popular across the country. For the finest of classical Chinese art, visit the Palace Museum in Beijing's famous Forbidden City, or, if modern art is more to your taste, head to Shanghai's Long Museum. You can also participate in a private calligraphy workshop or a Thangka painting lesson to learn more about these beautiful Chinese arts. With martial arts displays, cultural lessons and Chinese opera shows galore, there is plenty to delight culture enthusiasts in China.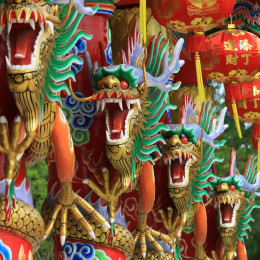 Festivals and events in China
While planning your China travel itinerary, it is important to note that national events and holidays are a big part of local culture. Many, like Chinese New Year celebrations, otherwise known as the Spring Festival, have become popular worldwide. The Chinese New Year doesn't have a fixed date but is usually at the start of the year – the exact day is determined according to the lunar calendar each year. So if you happen to visit in late January or early February, expect to encounter grand celebrations all over the country with dancing, music and bright costumes. You will see houses decorated with poetry on the walls and lots of red lanterns (in Chinese Culture, red symbolizes luck). The best place to see Chinese New Year is near Dongyue Temple in Beijing, where the celebrations last for days. On the final day, watch out for thousands of lanterns illuminating the night sky in a spectacular display of light!
Some of the other popular festivals in China include:
Mid-autumn festival (Sept/Oct) – This harvest festival is quite similar to Thanksgiving, when families get together to eat mooncakes, admire the full moon, light lanterns and indulge in dragon dancing! It's the second-most important festival in the country and Beijing, Shanghai and Hong Kong are the best places to visit to see the celebrations firsthand.
Dragon Boat Festival (June) – A 2000 year old festival that is most popular in southern China, it commemorates the death of ancient poet Qu Yuan, who drowned himself in the river so he wouldn't have to see his country being invaded! Today, the festival is celebrated through dragon boat racing and eating Zongzi, flavored rice dumplings wrapped in reed.
Qingming Festival (April) – Also called 'Tomb Sweeping Day', this festival is all about celebrating Spring! Many Chinese go out to tend to the tombs of their ancestors, fly kites, play a sport, and spend a lot of time outdoors.
Torch festival – This lively multi-day festival in Liangshan is celebrated by the Yi people with torches, bonfires and fireworks (a Chinese invention), to ensure a good harvest in the coming year.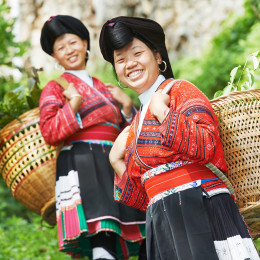 Etiquette and customs in China
Respect and deference, especially to elders, is extremely important in Chinese society. Everyday interactions in China are governed by many unwritten rules that can often catch visitors off guard – you are likely to be forgiven for not knowing them all, however, to avoid the possibility of causing offense, do keep the following in mind.
In China, reputation is of massive importance. The Chinese will go out of their way to be of assistance if asked and will try to answer all your questions. This is especially the case if they believe they are talking to someone higher up in the Chinese social hierarchy (eg. someone older, or an employer). In Chinese culture, group identity is far more important than individuality, so gaining or losing face is believed to also adversely impact a person's community!
In the west, smiling or laughing is universally seen as a sign of happiness. While this is also the case in China, smiling or laughing can also be signs of concern or embarrassment. The Chinese are also unlikely to smile at strangers, a practice that is common in western cultures.
Giving gifts is very important in China, especially when visiting a person's home. But don't be surprised if the person immediately declines. You might have to offer it two or three times before your gift is accepted – that's how polite the Chinese are! In Chinese culture, accepting a gift outright is seen as a sign of greed.
There are a surprising amount of social rules around eating. The most important are focused on the handling of chopsticks. If you are eating out of a bowl, ensure you take the chopsticks out if you are pausing or finished, as a bowl with chopsticks resting on the side can resemble the incense sticks used in funeral rites and therefore seen as bad luck. Also, never gesture or gesticulate with chopsticks in your hands, as the action can be seen as aggressive.

Though don't worry if you can't remember all of this; you will find that most people are very understanding. This is especially the case in cities like Shanghai and Beijing where people are more used to western guests and their mannerisms.
With all of this considered, you will find that China is as culturally vibrant as anywhere else in the world. Book a private, tailor-made tour with us, and experience the vibrancy and richness of Chinese culture firsthand.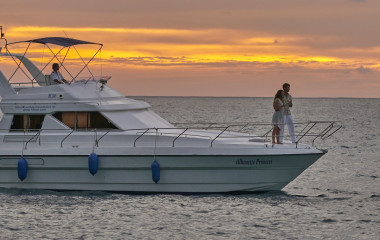 Top 10 Cruises in Asia that will make Your Vacation one to Remember
There is something truly unique about a luxury cruise down Asia's magnificent and iconic rivers. Discover our top 10 favorites for your cruise of a lifetime!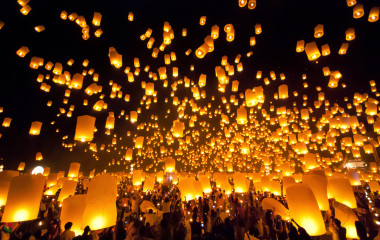 Top Festivals in Asia You Just Cannot Miss
Get up close and personal with fascinating cultures by attending these top festivals in Asia.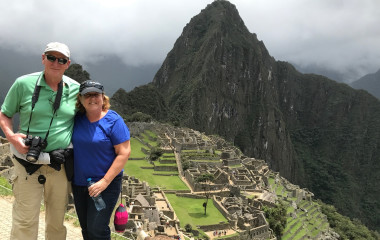 Your Ultimate Guide to the Top 10 UNESCO World Heritage Sites of 2019
They are stunning feats of architectural genius, historic centers of ancient cities, or incredibly rich habitats that are fast disappearing. Curated by our experts, discover 2019's top 10 UNESCO World Heritage sites from our exotic world.
China for Families: Heritage Cities, Landscapes & Beach
16 Days: $ 8,190
/ person
Set out for a fun-filled family vacation in China, uncovering ancient heritage and world class cuisine on exclusive and unique tours that are perfect for travelers of all ages. Explore China's big cities, landscapes and countryside on custom excursions, treasure hunts, cycling tours, theme park visits, rock climbing and more, and end your vacation on […]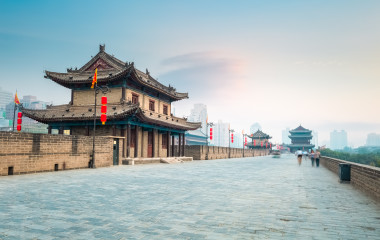 Imperial Cities, Tibet & Yangtze River Cruise
15 Days: $ 6,790
/ person
Unearth Chinese legends and spiritual citadels as you make yours way through China's imperial cities to the Tibetan center of Lhasa. Afterwards, discover pastoral bliss as you cruise gently down the Yangtze river, finally ending your tour in eclectic Shanghai.
Load More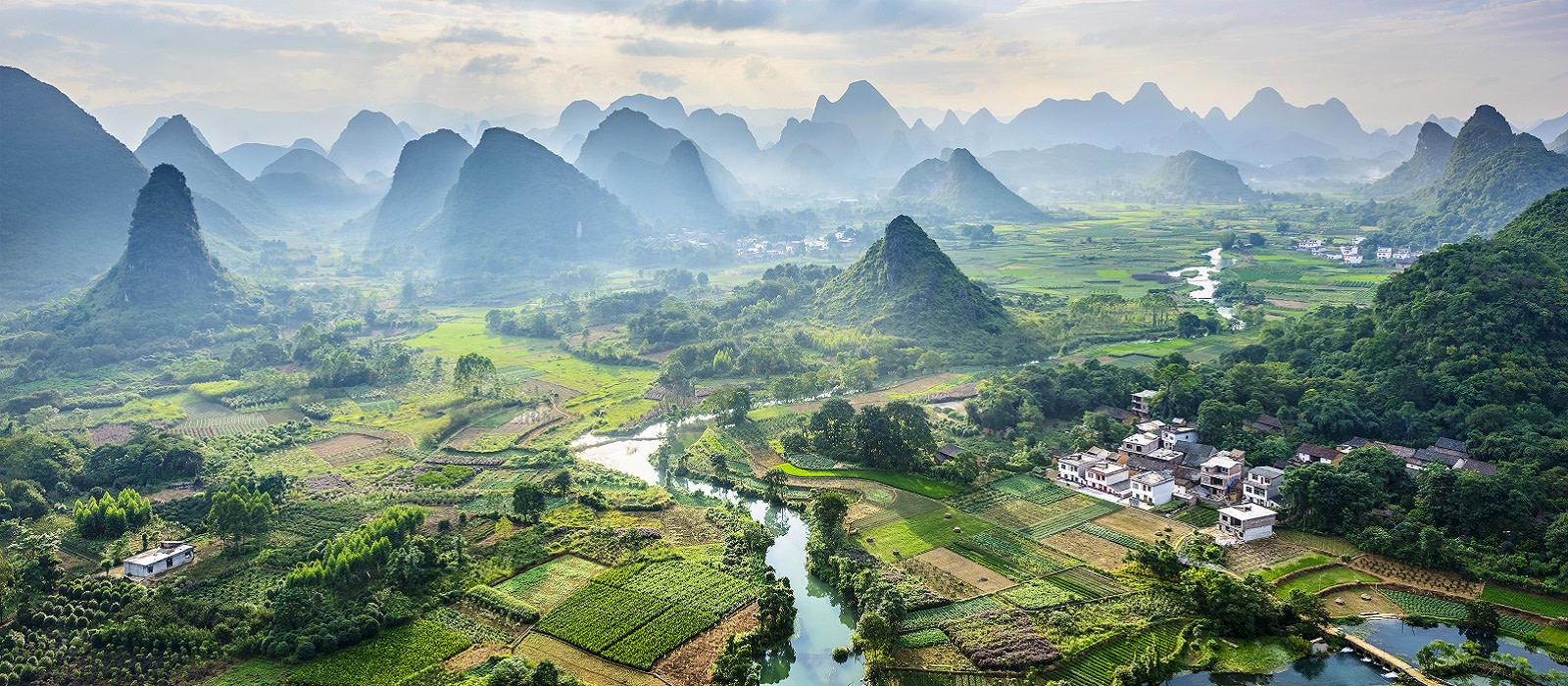 THE ENCHANTING DIFFERENCE
One of the very best travel experiences I have ever had. We even got updates once at 3 am! He also made one change in one day's itinerary to accommodate our wishes which was very wonderful. For business, I have traveled to Europe, Russia, all over Asia and South Africa but was blown away by all the beautiful sites in Argentina and Chile.
All the little touches made by our Enchanting Travel consultant, Amelia Edwards, were noticed and recognized by my wife and I. Thank you for making our milestone trip (25th wedding anniversary) such a memorable one! We look forward to engaging Enchanting Travels again for our next South American adventure!!
This was my first adventure as a solo traveler. But while I may have traveled on my own, I was never alone. I was well taken care of by a superb team of planners, trip coordinators, guides and drivers.
Do you have a vacation in mind? Let us help you create the trip of a lifetime.