What is the best time to visit Zanzibar Island? Here is an overview from our destination experts.
Zanzibar tourism is possible at any time of the year. The island is located south of the equator and therefore enjoys a tropical climate. On average, the entire island bathes in eight to nine hours of sunlight per day -which provides the perfect remedy for cloudy winter moods!
Long rainy season: mid-March to June
Winter: June to October
Short rainy season: November to December
Summer: mid-December to March
The best time to visit Zanzibar
The best time to visit Zanzibar beach is winter or summer, outside of the rainy months. Further updated information is available at your local Foreign Office.
Dream Carefree
Go ahead and dream big. Enchanting Travels experts are here to help you plan the ultimate escape. Tell us your vision for the trip of a lifetime and we'll make it a reality.
Plan Carefree
One of our destination experts will reach out to craft a completely customized itinerary. Book your personalized journey and know that our flexible policies have you covered.
Travel Carefree
Relax and prepare for takeoff, knowing that your trip is perfectly planned and you have a personal concierge on call 24/7. Our experts are here to keep you safe and handle the details.
Close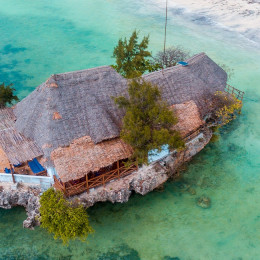 What to Pack for Zanzibar Tours
The coastal regions of Pemba and Zanzibar have significant Muslim majorities and some sensitivity to cultural dress codes is important. We advise you to cover up your shoulders and up to your knees, especially if you are in areas less visited by tourists.
The sun in Africa is intense and uncomfortable. Dehydration is common. We advise our guests to drink as much water as possible. Wet wipes are also advisable to keep cool. Please bring a sunscreen of at least factor 20-30 to prevent sunburn and sunstroke. Dark glasses and a good hat or cap that shades the face are essential.
Every trip and traveler is unique. However, our team and the processes that support our guests are consistent. With our destination expertise and round the clock support on offer, we look forward to planning your private, safe and tailor-made trip of a lifetime in Zanzibar and Tanzania.
Do you have a questions? As a private and tailor-made travel provider, we are happy to advise you on your Tanzania vacation. Contact us for your custom, obligation-free itinerary.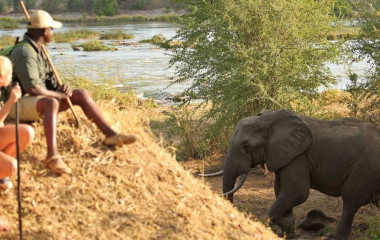 North or South: Which is the best Tanzania Safari?
Discover the best Tanzania safari for your African vacation with these travel tips from our experts.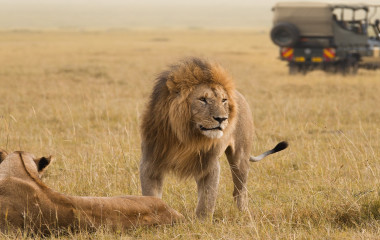 Kenya or Tanzania: Which Wilderness Safari is the One for You?
Have you been dreaming of an Africa safari tour but can't decide between Kenya or Tanzania? Let's help you choose the perfect wilderness safari destination for your luxury African tours.
POPULAR TRIPS TO Tanzania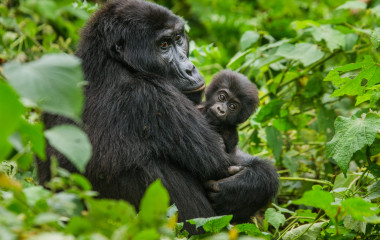 Highlights of Africa: Gorillas, Migration and Victoria Falls
15 Days: $ 15,190
/ person
Discover the best loved landscapes and scintillating experiences during your safari in Africa. Venture deep into verdant forests to meet the mountain gorillas, enjoy breathtaking landscapes and awe-inspiring safaris in the heart of the African wilderness, unearth the thundering Victoria Falls and soak in the vibrant culture of Cape Town on this private, custom Africa […]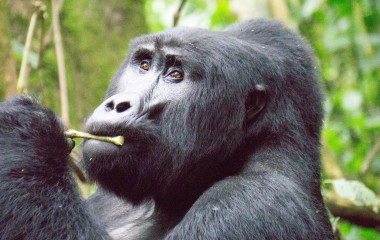 Gorilla Trekking and Safari
11 Days: $ 10,890
/ person
Discover the raw circle of life play out before you at legendary landscapes in East Africa! Starting in the Bwindi Impenetrable Forest of Uganda, come face to face with the last remaining mountain gorillas in the world on a personalized trek.
Load More
THE ENCHANTING DIFFERENCE
Enchanting Travels custom-designed our African Adventure to include all the specific locations and activities we were interested in. We did not have to worry about any details and were free to enjoy the most extraordinary adventure that was a once-in-a-lifetime experience for our first visit to Africa, including activities at Victoria Falls, safari adventures with great guides, and all the accommodations were fantastic.
We were recommended by friends to use Enchanting travel to help plan our Africa Experience. From first contact to the conclusion of the trip Enchanting travel supported our every need and looked after every detail. Our trip was absolutely flawless and an experience of a life time. I would be happy to discuss our trip with any potential customers as we feel our agenda gave us the perfect overview of sights, culture and safari activities. We came home and feel we missed nothing.
This was truly an "Enchanting" adventure! The value and service was beyond excellent! The entire team ensured every detail was taken care of and went out of their way to welcome us! And every hotel and excursion was amazing, and we were greeted with welcoming open arms every where we stayed! Nothing was left to chance…and we felt so secure knowing Enchanting Travels had everything lined up for us! Even our lodges said Enchanting Travels was a top-notch company!
Do you have a vacation in mind? Personalize your itinerary with our Trip Builder.