What are the ten best things to do in European Cities?
Whether you've got your heart set on exploring Amsterdam's narrow alleyways and picturesque canals or you're keen to peruse pretty Imperial palaces in Vienna, there's an endless list of attractions to enjoy in Europe's gorgeous cities.
All of the continent's major metropolises have centuries-long histories and offer a fantastic balance of contemporary allures, culinary delights and historic gems. To give you some inspiration for your upcoming vacation, here are the ten best things to do in Europeean cities.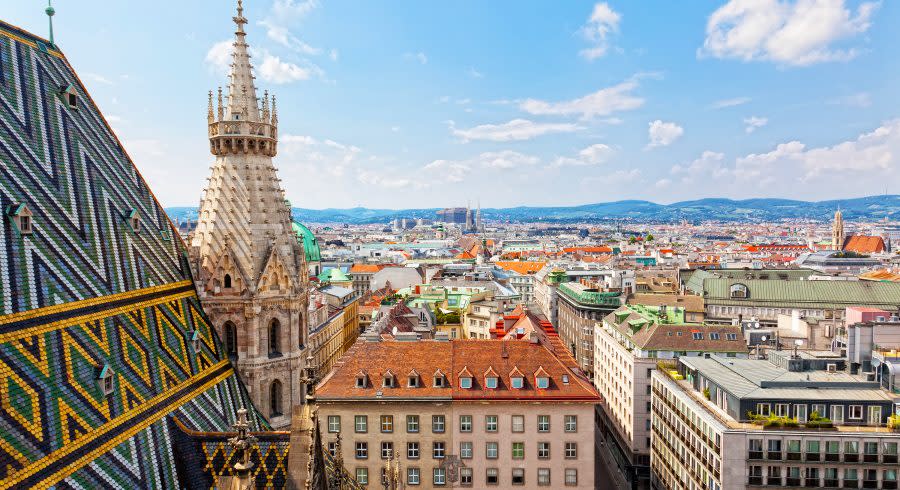 Dream Carefree
Go ahead and dream big. Enchanting Travels experts are here to help you plan the ultimate escape. Tell us your vision for the trip of a lifetime and we'll make it a reality.
Plan Carefree
One of our destination experts will reach out to craft a completely customized itinerary. Book your personalized journey and know that our flexible policies have you covered.
Travel Carefree
Relax and prepare for takeoff, knowing that your trip is perfectly planned and you have a personal concierge on call 24/7. Our experts are here to keep you safe and handle the details.
Close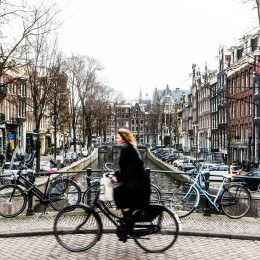 1
Rent a Bike in Amsterdam and Ride Along its Pretty Canals
Nicknamed the 'Venice of the North', Amsterdam is famed for its attractive canals which are a remnant of the 18th century Dutch Golden Age when the city was a major global trading hub. There are 165 canals in total, plus you'll spot over 1,500 bridges connecting around 900 islands across the city!
One of the most popular things to do in Europe's cities is to hire bicycles and explore as many of Amsterdam's waterways as you can. The Dutch capital's great road system makes it incredibly cycle-friendly and it's actually the preferred method of transport for many locals. Fun fact: it's estimated that there are more bicycles than cars on Amsterdam's streets!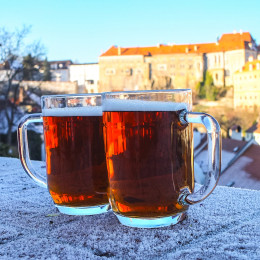 2
Cool off With a Craft Beer in the Czech Capital
The Czech Republic is well-known for its beer culture, with locals loving the beverage just as much as the French love wine. There's no better place to learn more about the nation's beer industry, and try a pint or two for yourself, than Prague.
Educate yourself on the city's favorite alcoholic drink at the Beer Museum or on a tour with a local expert. Afterwards, you'll be able to sip on a refreshing craft beer at numerous bars around the city or enjoy a cool glass of Pilsner. Perhaps the Czech Republic's most famous export, Pilsner is brewed just 40 miles from Prague in the city of Pilsen.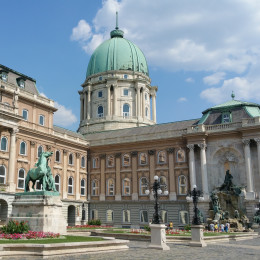 3
Explore the Baroque Buda Castle in Budapest
The elegant Hungarian capital is packed with elegant structures which are well-worth admiring during your European vacation. In addition to the city's pretty Parliament building and enchanting Fisherman's Bastion, make sure you spend some time at Buda Castle.
Located on Castle Hill on the Buda side of the city, the castle is a Baroque beauty which was once the seat of the Hungarian royal family. Allocate an afternoon to strolling through its vast halls and exploring the exhibitions at the Buda Castle museum and art gallery. The monument's gardens aren't to be missed, either, and they boast stunning views of the Danube and beyond.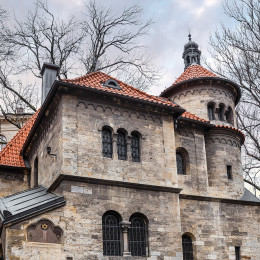 4
Visit Prague's Old Jewish Ghetto
Located between Prague's Old Town and the Vltava River, the Old Jewish Ghetto is a poignant place to discover more about the city's past. The area has been the home of Prague's Jewish population since the 13th century and it was thankfully saved from destruction by the Nazi's during the city's WWII occupation.
Begin your tour of the neighborhood at the Jewish Museums, a collection of important structures which can all be entered using the same ticket. Highlights include the Pinkas Synagogue, the Old Jewish Cemetery and the Robert Gutterman Gallery, which is home to an impressive number of paintings depicting local life in the city over the centuries.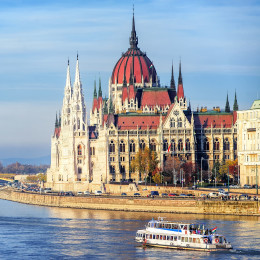 5
Cruise Leisurely Along the Danube River
Taking a boat ride along Budapest's legendary Danube River is definitely one of our top things to do in Europe's cities. It's the second longest waterway in Europe and divides the Hungarian capital into its two distinctive sides: Buda and Pest.
You'll have a choice of cruises to soak up the Danube's wonderful vistas. Look out for the city's major monuments – from the Hungarian Parliament Building to Castle Hill – on a sightseeing tour or see Budapest beautifully illuminated at night on a romantic evening cruise.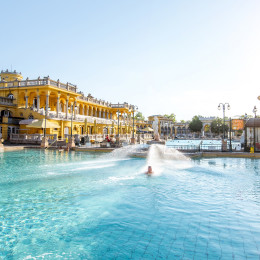 6
Relax at One of Budapest's Famous Thermal Spas
If you're after some rest and relaxation, there's no better place than one of Budapest's thermal spas. The whole city sits on an area of natural springs and its residents have enjoyed soaking their limbs in tranquil indoor bathhouses for centuries.
There are numerous baths to choose from in Budapest, with some being larger or more ornate than others. To admire intricate Art Deco architecture as you bathe, you'll want to make a beeline for the Gellért Spa at the bottom of Gellért Hill. Széchenyi in City Park is the largest thermal bath complex in Europe, while Rudas Baths has a rooftop heated pool overlooking the Danube. You'll find most of the city's spas also offer a range of massages at discount prices.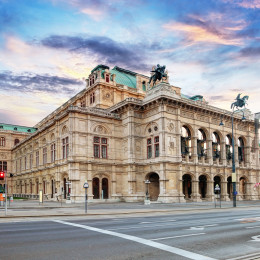 7
Soak up Austria's Musical Heritage at the Vienna State Opera House
If the elegant Austrian capital is top of your European bucket list, make sure you spend some time at the Vienna State Opera House. The entire city is a mecca for music lovers thanks to its connections to classical composers like Mozart, Schubert and Beethoven.
While you can admire the Renaissance Revival architecture of the Vienna State Opera House from outside, you won't regret purchasing tickets to see a performance in its spectacular 1,700-seat hall. It's also possible to have a guided tour of the venue to understand its history and significance in the classical music world.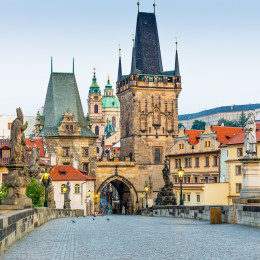 8
Stroll Along Prague's Iconic Charles Bridge
You can't visit Prague without taking a walk along Charles Bridge. An iconic landmark that's recognizable for its arches and towers, it's been a key crossing point over the Vltava River since the 1300s. Spend a few hours discovering the city's charming Old Town before walking over the bridge to the newer side of the city.
Keep an eye out for the 30 Baroque stone statues along the bridge's parapets, including one of St. John of Nepomuk who was martyred by being thrown off the bridge in 1393. If you fall in love with the Charles Bridge, make sure you take a trip to Prague's magnificent St Vitus Cathedral which was designed by the same architect.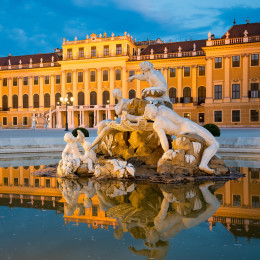 9
See Former Imperial Homes at Schönbrunn Palace and the Hofburg Palace
Vienna was once the home of the Hapsburgs, perhaps the most influential royal family ever to have existed in Europe. If you love roaming around beautiful buildings, you can't miss touring two of the famous family's palaces.
The Hofburg stands impressively in the heart of Vienna and was the main seat of the Hapsburgs. It's recognizable for its beautiful Baroque architecture and it's now used as the official residence of the President of Austria. Another Imperial palace that's open for tours is the stunning UNESCO World Heritage Schönbrunn Palace on the city's outskirts which boasts lavish Rococo interiors and formal gardens with both a maze and orangerie.
10
Discover Mozart's Birthplace in Historic Salzburg
Three hours west of Vienna is where you'll find the historic city of Salzburg. In addition to sitting in the shadow of the Alps and boasting some of the best preserved Baroque buildings in Europe, it's also the birthplace of one of the world's most skilled musicians – Wolfgang Amadeus Mozart.
See the exact house where the composer was raised at Hagenauer Haus before wandering around the rooms of his official residence during his adult years on Makartplatz. You could also treat your ears to an opera or classical concert featuring his compositions at the House of Mozart theater.
For more tips on things to do in European cities, get in touch with our experts today.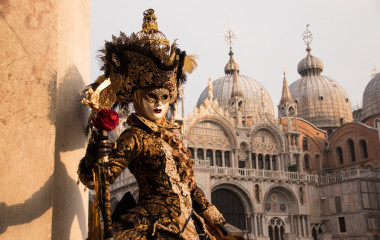 Ode to the Centuries: Art and Architecture in Italy
Whether you're a fan of classical columns and ornate frescoes or more contemporary allures, you'll be spoilt for choice in Italy. Learn more about Italian art and architecture to plan your cultural vacation.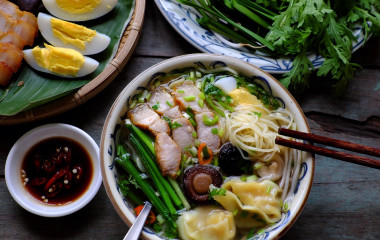 Your Guide to the Top 10 Food Destinations in the World 
Embark on a culinary sojourn that will most certainly tantalize your tastebuds! Our curated list of destinations will provide a truly mouthwatering vacation.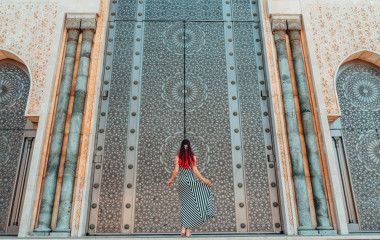 Six Destinations We Can't Wait To Visit Again
From colorful souks and medinas bursting with energy to volcanic islands in the middle of the Indian Ocean and sky-high sand dunes that call out to adventurers, these six destinations fire our wanderlust time and again. That's why we can't wait to go back!
popular trips to european cities
Essential Europe by Rail: Austria, Germany and Switzerland
13 Days: $ 6,490
/ person
Discover historic cities in Central Europe by rail, starting from artistic and cultural Vienna by the Danube river in Austria and ending in cosmopolitan Geneva, the heart of modern Swiss culture. Diverse experiences await you on this journey so you can enjoy both cosmopolitan capital cities such as Munich, Salzburg and Zurich, as well as […]
Load More
THE ENCHANTING DIFFERENCE
Through my conversations with Swati and some changes that evolved the trip was perfectly planned and brilliantly executed. Her interest into my goals on this trip, produced an incredible experience.
Enchanting Travels customizes every aspect of our travel which perfectly suits our needs. The staff is knowledgeable, professional, patient, fun and personable, as well as attentive to all our needs throughout our trip. We also enjoy all the private transportation, private tours and luxury accommodation. We feel like the kings and queens when we travel with Enchanting. Enchanting offers the perfect travel experience for us!
I cannot imagine being without Enchanting Travels for my first trip to India. With new and different things to acclimate to and customs I was not privy to, ET made my journey a breeze. I was able to see and enjoy the entirety of all places visited without worrying about tickets and transfers and luggage and hotels and anything that might take me away from being "in the moment". Usually one fourth of my trip is spent making arrangements but not so with Enchanting Travels as it is all done for you. Kudos to ET.
Do you have a vacation in mind? Personalize your itinerary with our Trip Builder.