When is the best time to visit Germany?
Given the variety of things to do in Germany – from festivals and events to forest treks and hiking, the ideal time for a German vacation depends just as much on the weather as it does your preference for particular activities and adventures. Remember, timing is everything.
The German climate follows a predictable central European pattern – warm between April to August and cold from September to March. If you want to increase your chances of a dry holiday, then visit between July and September. Temperatures during this period fluctuate within the 68°F – 86°F range.
Most Ideal
Low Season
OVERVIEW
With chilly, wet and gloomy weather conditions, January is Germany's coldest month. The northern parts of the country are wet while the southern region experiences frequent snow. Average high temperatures range between 37°F- 41°F.
WE RECOMMEND
Visit Neuschwanstein Castle in winter – a fairytale setting
Go museum-hopping in Berlin
Ski down world-class slopes at Garmisch-Partenkirchen
OVERVIEW
It's still winter across the country, though temperatures might be a couple of degrees higher than January. Average daytime temperatures are around 41°F. It's one of the leanest tourist periods in Germany so if you are looking for hotel and airfare deals, February is your month.
WE RECOMMEND
Try out cross country skiing in the Black Forest
Movie buffs can head to the Berlin International Film Festival – one of the biggest in the world
Have a good time at the Fasching or Carnival in Cologne
OVERVIEW
The country shakes off its winter blues, though the early part of the month can still experience cold temperatures. Mornings and evenings are chilly and it is best to wear layers if you are traveling through the country during this month. Daytime highs reach 48°F towards the end of the month.
WE RECOMMEND
Sample delicious Easter goodies at the Nuremberg Easter Market
The Leipzig Book Fair is a must-visit for all bibliophiles
OVERVIEW
Spring officially arrives in Germany with 14-15 hour days and the mercury reaching the high 50s, but April is still an unpredictable month, with some days experiencing a mix of rain, sunshine, and hail. Expect crowds, with locals traveling for the Easter holidays.
WE RECOMMEND
Welcome pleasant weather with the Frankfurt Spring Fair
Walk through a tunnel of cherry blossom trees in Bonn
OVERVIEW
With daytime highs around 67°F and the crowds yet to come, May is one of the best months to travel to Germany. Be advised that while it is generally sunny and pleasant, there is a greater chance of rain this month.
WE RECOMMEND
Sample some of Germany's finest beer at the Frühlingsfest in Stuttgart
Head to Beelitz for the Spargelfest and find out why the asparagus is a national obsession
Hike the Elbe Sandstone Mountains
OVERVIEW
Days are long and warm with temperatures ranging between 71°F – 77°F. Southern parts of the country tend to be hotter than northern regions that benefit from the cooling influence of winds from the Baltic and Northern Sea. There is still a likelihood of rain and it's advisable to carry a rain jacket or umbrella.
WE RECOMMEND
Celebrate Bach in his hometown of Leipzig at the Bach Festival
Explore charming Dusseldorf
Enjoy beachside bliss at Rügen Island
OVERVIEW
July is one of the best times to visit Germany and, naturally, the peak tourist season and therefore a relatively expensive time of the year to visit. Temperatures are in the range of 77°F – 84°F, though there is a high likelihood of rain.
WE RECOMMEND
Indulge in water sports in Bodensee
Enjoy a picnic by the Elbe River in Dresden
Stroll around Lübeck – a UNESCO World Heritage site
OVERVIEW
August is warm and wet and a popular month to visit Germany. Tourists pour into the country as temperatures hover around a pleasant 75°F. There are plenty of festivals and outdoor activities to participate in.
WE RECOMMEND
Cruise down the Rhine River
Drive down the Romantic Road from Wurzburg to Fussen
Tour the Brandenburg Gate in Berlin
OVERVIEW
The weather begins to change and by the end of the month and you will find mornings and evenings to be quite chilly. Temperature averages drop to around 68°F. Millions of tourists visit the country for Oktoberfest, which begins this month, so if you are planning to join the fun, remember that you will have to plan at least six months in advance.
WE RECOMMEND
Be part of the merriment that surrounds the Oktoberfest in Munich
Cycle around the picturesque town of Potsdam
Enjoy the scenic landscape as you drive down Germany's Wine Road
OVERVIEW
Germany is firmly in the mid of autumn, with shorter days and temperatures dropping further into the mid-50s. However, the weather is dry and there are plenty of sunny days, making the month a good time to visit the country.
WE RECOMMEND
Witness the migration of cranes at the East Frisian Islands
Watch Berlin's iconic buildings light up at the Festival of Lights
Delight in brilliant fall foliage at the Black Forest
OVERVIEW
It's beginning to look a lot like winter in November with low temperatures just above freezing and high temperatures between 41°F – 45°F. If you want to ski down some of the country's slopes without the crowds, this is the month to visit Germany.
WE RECOMMEND
Try out a spin or two at an ice skating rink
Be part of the country's oldest fair at Bremen
OVERVIEW
Temperatures drop to below freezing in the night and barely touch the 40s during the daytime, but it is still a good time to travel to Germany. The country comes alive with Christmas markets and holiday festivities lighting uptown squares and buildings.
WE RECOMMEND
Walk under a million lights at the Royal Botanic Gardens at Kew, Berlin
Get into the festive spirit at one of Germany's many Christmas markets
Welcome the New Year at the 'Party Mile' in Berlin
Dream Carefree
Go ahead and dream big. Enchanting Travels experts are here to help you plan the ultimate escape. Tell us your vision for the trip of a lifetime and we'll make it a reality.
Plan Carefree
One of our destination experts will reach out to craft a completely customized itinerary. Book your personalized journey and know that our flexible policies have you covered.
Travel Carefree
Relax and prepare for takeoff, knowing that your trip is perfectly planned and you have a personal concierge on call 24/7. Our experts are here to keep you safe and handle the details.
Close
Seasons in Germany
Best Season – The best season in Germany occurs over three periods through the year. You will find the highest number of visitors in the country during these times: June to August, Oktoberfest in September, and the Christmas period from mid-November to mid-December. With the Christmas markets opening across Germany between the 22nd to 29th of November, this is one of the best times to visit Germany. Three of the biggest and most popular markets take place in Berlin at the Charlottenburg Palace, in Leipzig at the Marktplatz (market square), and in Nuremberg at the Nuremberg Market Square.
Off Season – The colder German weather kicks off in November and lasts until March/April. Snow is a common occurrence in the South and East across the likes of Dresden, Stuttgart, Augsburg and Munich, with temperatures dropping as low as 33.8°F. By March, snow is less of an issue and intermittent rain is more common.
Best Time for Sightseeing
Aside from good weather, it's also a good idea to be aware when popular festivals and events are on. The German summer is packed. The Schützenfest Hannover, the Freiburg Wine Festival and the Berlin Culture Festival all take place in July. The Frankfurt Apple Wine Festival is in August. Oktoberfest in September brings huge numbers to every city, particularly Munich. Large crowds and extensive queues are typical during the peak summer months of July to September, so if you prefer it less busy, this might not be the best time to visit Germany despite the great weather. Early summer and October are best if you wish to avoid queues and crowds.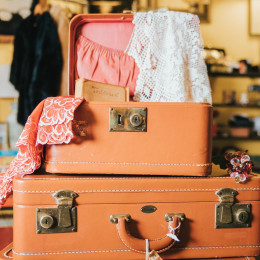 What to Pack for Germany
Good Walking Shoes – You will get a much better taste of each city by walking. It's advisable to bring with you at least one good solid pair of walking or running shoes.
Travel adapter plug – This is a must. And remember–the German one is the two-pronged cylindrical version.
Rainwear and Sunwear – It's best to wear comfortable loose clothing and pack a light raincoat and compact umbrella, just to be on the safe side.
Mobile phone – Check your mobile phone network and have it set up before arrival. It's also advisable to carry a backup battery or battery pack with you.
Passport – Please ensure that your passport is valid for at least six months from your date of departure from Germany. You will need about two blank pages in your passport for each country that you visit in Europe.
Our experts are happy to advise you further on when to visit Germany, packing for your trip, and all other essential details. Get in touch with us to plan a private Germany tour tailored to you.
Essential Europe by Rail: Austria, Germany and Switzerland
13 Days: $ 6,490
/ person
Discover historic cities in Central Europe by rail, starting from artistic and cultural Vienna by the Danube river in Austria and ending in cosmopolitan Geneva, the heart of modern Swiss culture. Diverse experiences await you on this journey so you can enjoy both cosmopolitan capital cities such as Munich, Salzburg and Zurich, as well as […]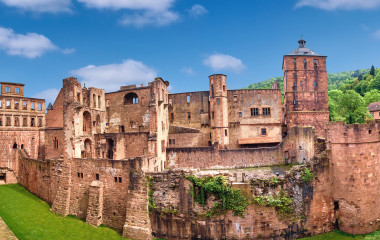 Highlights of Germany
12 Days: $ 5,290
/ person
Explore the highlights of Germany, right from Frankfurt, the hub of trade and commerce, to the historic university town of Heidelberg, and the delightfully vibrant capital, Berlin. Traveling in comfort by rail, also visit Saxon stronghold Dresden and the charming Bavarian village of Nuremberg, where World War II history comes alive.
Load More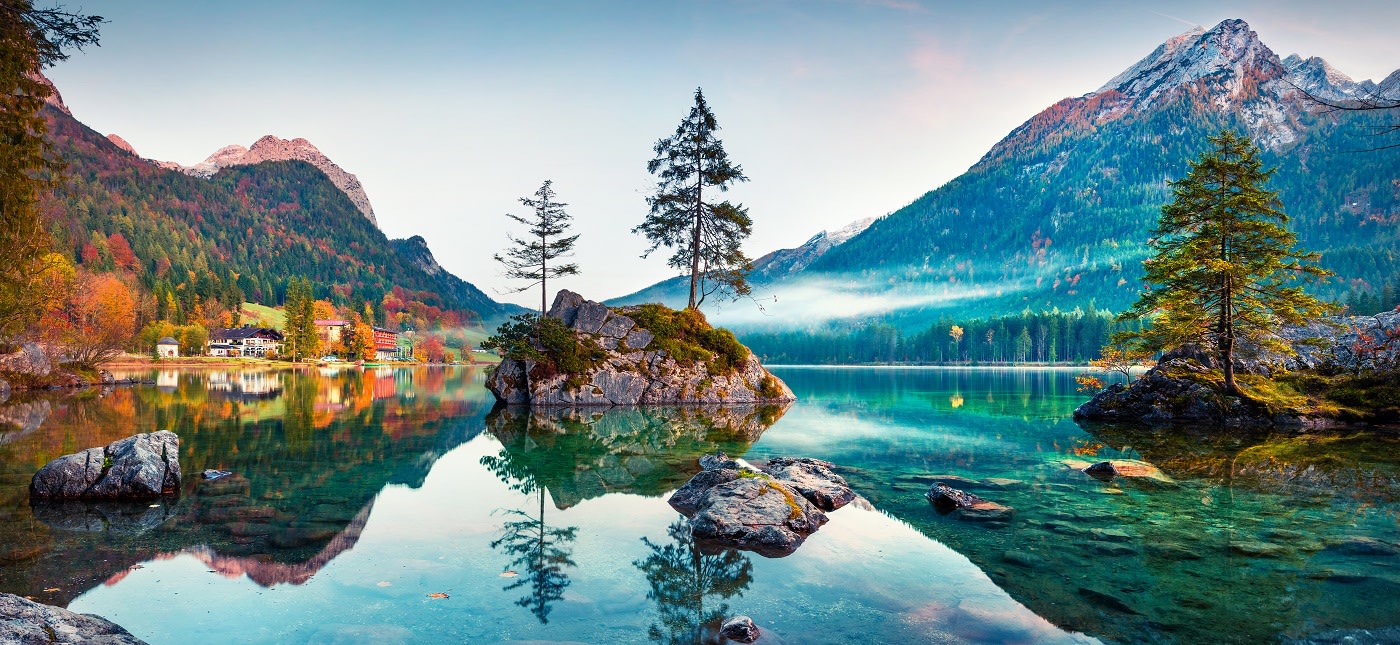 THE ENCHANTING DIFFERENCE
One of the very best travel experiences I have ever had. We even got updates once at 3 am! He also made one change in one day's itinerary to accommodate our wishes which was very wonderful. For business, I have traveled to Europe, Russia, all over Asia and South Africa but was blown away by all the beautiful sites in Argentina and Chile.
All the little touches made by our Enchanting Travel consultant, Amelia Edwards, were noticed and recognized by my wife and I. Thank you for making our milestone trip (25th wedding anniversary) such a memorable one! We look forward to engaging Enchanting Travels again for our next South American adventure!!
This was my first adventure as a solo traveler. But while I may have traveled on my own, I was never alone. I was well taken care of by a superb team of planners, trip coordinators, guides and drivers.
Do you have a vacation in mind? Let us help you create the trip of a lifetime.