Culture of Italy
What is the culture of Italy like? Our destination experts share an overview.
Whether you're keen to explore ancient basilicas adorned with priceless works of art or embark on a culinary tour of atmospheric markets and rustic family eateries, you'll likely come face to face with numerous aspects of Italian culture during your vacation.
From its eye-catching architecture to its customs and cuisine, Italy's culture has undeniably been influenced by its many past civilizations. A trip there gives you the perfect excuse to immerse yourself in a variety of exciting and unique traditions, some of which have been practiced since Roman times.
Dream Carefree
Go ahead and dream big. Enchanting Travels experts are here to help you plan the ultimate escape. Tell us your vision for the trip of a lifetime and we'll make it a reality.
Plan Carefree
One of our destination experts will reach out to craft a completely customized itinerary. Book your personalized journey and know that our flexible policies have you covered.
Travel Carefree
Relax and prepare for takeoff, knowing that your trip is perfectly planned and you have a personal concierge on call 24/7. Our experts are here to keep you safe and handle the details.
Close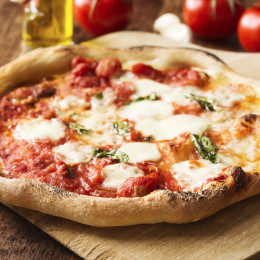 Family and food in Italy
Italians are known for their warmth and friendliness as well as the importance they place on family life. Unlike many other Western countries, an Italian family unit is made up of extended family members, who gather regularly for meals and celebrations. Many businesses are still family-owned and run in Italy, including a large number of trattorias (casual restaurants), ristorantes (fancier eateries) and enotecas (wine bars).
Food also forms a huge part of local Italian culture, with recipes often passed down through generations. Italians take their time eating and often serve meals comprising several courses. Wherever you travel in Italy, you'll likely find that dinner (typically eaten around 9 pm) is preceded by the sociable aperitivo – a pre-meal drink and snack, similar to the American Happy Hour, enjoyed after the working day has ended.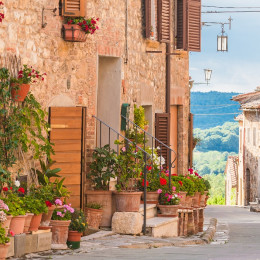 Culture of Italy in rural and urban areas
Italy is home to numerous sprawling cities, each one with its own unique cultural heritage. In general, you'll find that metropolises such as Rome, Venice and Florence are busy hubs of activity with a diverse mix of people living and working in them. Northern cities like Turin, Milan and Genoa were heavily industrialized in the late 19th-century and here is where you will spot some of Italy's most cutting-edge buildings, art galleries and shopping malls.
If you're heading into the countryside in regions like Tuscany, or regions further south, the pace of life tends to be much more laidback. Residents stop and chat with each other in the streets, markets selling locally grown items are held weekly and many towns still have a riposo – a tradition similar to a Spanish siesta, when shops and businesses close for a few hours in the early afternoon.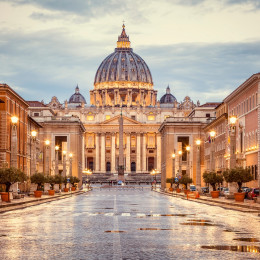 Religion in Italy
With 80% of its population practicing Christianity, it's not surprising that religion plays an important part in Italian culture. Over time, Roman Catholic traditions have had a great impact on almost all facets of culture in Italy, and till date, public and national holidays are based on religious feast days. While people from other religions continue to exist harmoniously within the country, Italy is, at its core, a Catholic country.
St. Peter's Basilica in the Vatican (a microstate in the heart of Rome) has been a famous Catholic pilgrimage spot for over 500 years and is the best place to immerse yourself in the country's religious culture. You'll additionally have the chance to admire glorious ecclesiastical artworks in the Sistine Chapel, including its ceiling mural painted by Michelangelo.
You'll find beautiful cathedrals and churches from Florence to Venice, which are decorated with gorgeous frescoes and gold detailing. Look out for structural features like domed roofs and soaring bell towers, most notably the landmark Leaning Tower of Pisa.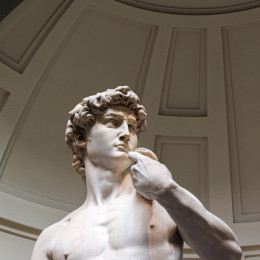 Italian art and fashion
Italy has been at the forefront of many artistic styles, including being the birthplace of the Renaissance and the Roman, Baroque and Neoclassical architectural movements. Every city is packed with wonderful creations, from grand basilicas in Venice and Rome to fantastic art museums in Milan and Florence filled with iconic paintings and exquisite sculptures by Italian masters like Raphael, da Vinci, Titian and Botticelli.
The country has a long heritage of producing luxury goods and has also birthed dozens of world-famous fashion houses throughout the 20th-century, namely Versace, Prada, Armani and Valentino. Milan is definitely the place to go for some retail therapy during your vacation. If you visit in late February or late September, you'll spot plenty of well-dressed locals and visitors attending catwalk shows and launch parties as part of the prestigious Milan Fashion Week.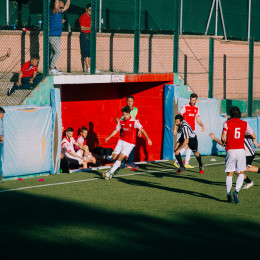 Sports in Italy
Like other European nations, sport is a big part of Italy's more contemporary culture. Soccer is the most popular and was thought by many to have been played as far back as the Roman times. Top clubs include A.C. Milan, who you can catch in action at the city's San Siro Stadium.
Italians also adore car racing and have hosted the Italian Grand Prix since 1921 (currently held at the Monza circuit just north of Milan). Skiing is a much-loved winter pastime in northern Italy and you'll find many alpine resorts based within driving distance of Como and the Italian Lakes.
Festivals and events in Italy
Religious festivals and feast days
The Italian calendar is marked by numerous religious events, from countrywide public holidays like Easter, Christmas and All Saints' Day to regional feast days like Festa di San Marco in Venice.
Food festivals
Italians also place much importance on seasonal produce and host events throughout the year to celebrate certain items. If you're booking your vacation in February, don't miss Rome's much-loved artichoke season. Naples is the place to be in September for the city's Pizza Festival, which attracts foodies and chefs from across the globe to feast on mouthwatering versions of Italy's most iconic dish.
Arts festivals
Book your trip to Italy in February for a chance to attend the Carnevale in Venice. It marks the beginning of Lent and during this time, the city's alleys and waterways fill up with revelers wearing gold-trimmed masks and indulging in delicious treats. For something more refined, Ravello on the picturesque Amalfi Coast organizes a summer showcase of Italian and European classical music in the lush gardens of the Villa Rufolo.
Discover more about the culture of Italy on an unforgettable vacation with Enchanting Travels. Get in touch with us now and start planning your private, tailor-made Italy tour.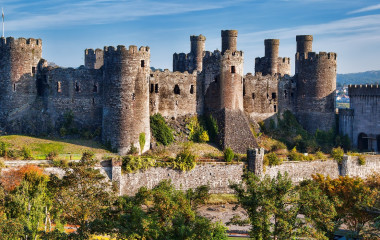 Discover the UK & Ireland through its Architecture
From charming cobbled lanes to impressive Victorian viaducts, there's plenty of attractive architecture to be found in the UK and Ireland.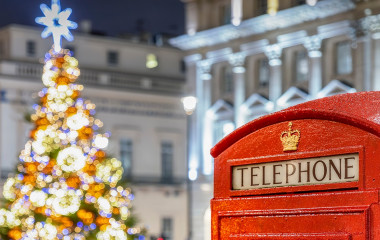 Must-see Festivals and Events in the UK and Ireland
Discover the must-see festivals and events in the UK and Ireland, from the Glastonbury Festival to Bloomsday, St. Patrick's Day celebrations and more!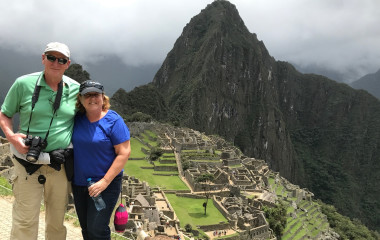 Your Ultimate Guide to the Top 10 UNESCO World Heritage Sites of 2019
They are stunning feats of architectural genius, historic centers of ancient cities, or incredibly rich habitats that are fast disappearing. Curated by our experts, discover 2019's top 10 UNESCO World Heritage sites from our exotic world.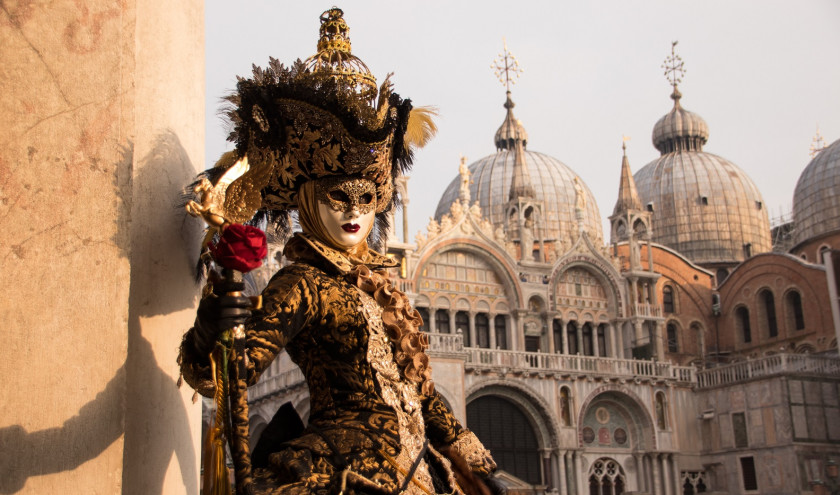 Ode to the Centuries: Art and Architecture in Italy
Whether you're a fan of classical columns and ornate frescoes or more contemporary allures, you'll be spoilt for choice in Italy. Learn more about Italian art and architecture to plan your cultural vacation.
Read Post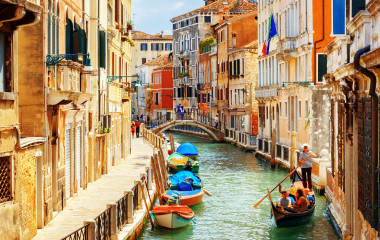 Italian Family Adventure: Classic Cities and Coastal Gems
14 Days: $ 4,960
/ person
When in Italy, do as the Italians do! On this trip of four classic cities, pick up skills that are quintessentially Italian and fun for the whole family.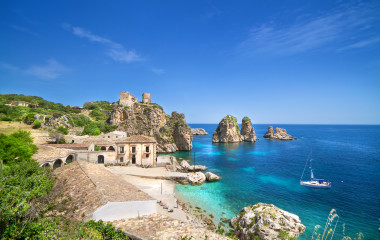 Sicilian Cuisine and Heritage
8 Days: $ 4,290
/ person
Experience a historical and culinary feast on this tailor-made Sicily vacation! Beginning in Palermo, discover a mecca of ancient architecture, imposing buildings, rich art and culture, and a vibrant food scene.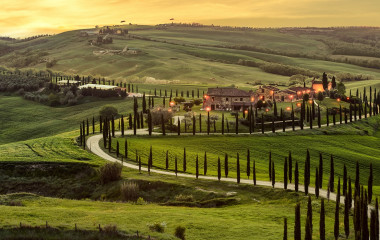 Italy, Under the Tuscan Sun
10 Days: $ 4,590
/ person
Unravel the charms of Tuscany on a comprehensive tour of this remarkable Italian province. From the Renaissance delights of Florence to the Leaning Tower of Pisa, medieval towns in the countryside, gastronomic tours, vineyard visits and truffle hunts, explore Tuscany in depth!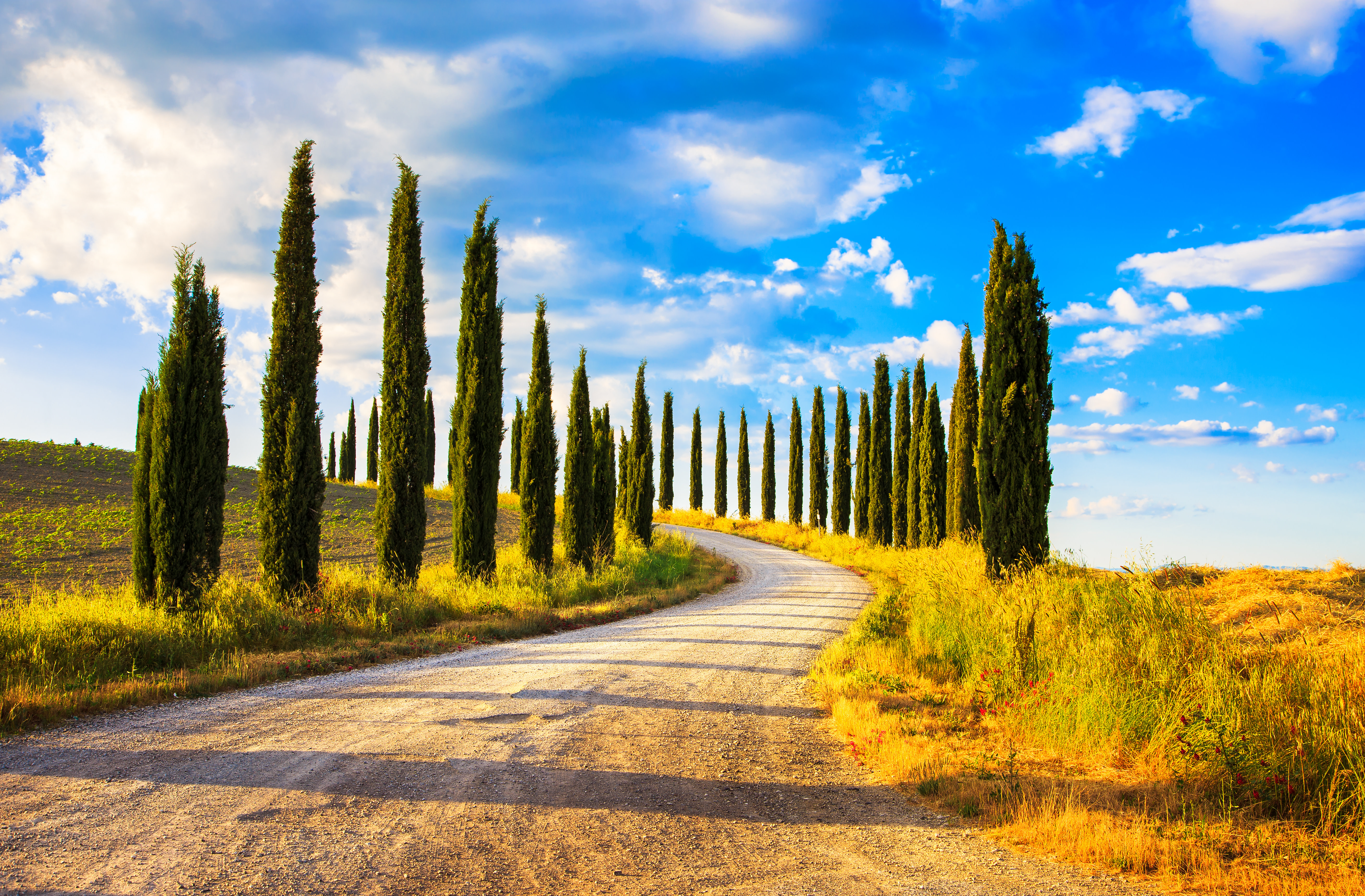 THE ENCHANTING DIFFERENCE
One of the very best travel experiences I have ever had. We even got updates once at 3 am! He also made one change in one day's itinerary to accommodate our wishes which was very wonderful. For business, I have traveled to Europe, Russia, all over Asia and South Africa but was blown away by all the beautiful sites in Argentina and Chile.
All the little touches made by our Enchanting Travel consultant, Amelia Edwards, were noticed and recognized by my wife and I. Thank you for making our milestone trip (25th wedding anniversary) such a memorable one! We look forward to engaging Enchanting Travels again for our next South American adventure!!
This was my first adventure as a solo traveler. But while I may have traveled on my own, I was never alone. I was well taken care of by a superb team of planners, trip coordinators, guides and drivers.
Do you have a vacation in mind? Let us help you create the trip of a lifetime.