Is Spain safe?
Spain, like most countries in Europe, is extremely safe and welcoming, every year millions of people visit and enjoy the country incident-free. However, there are a few things you should always keep in mind.
In recent years, there have been increased calls for Catalonia to become independent from Spain, which has resulted in several demonstrations in Barcelona. Tourists or foreigners however, have never been targeted, and it is more than likely that you will not encounter one at all. Our team is always available to guide you and ensure that your trip is safe and seamless. We also recommend that you remain vigilant and avoid areas where the demonstrations are taking place.
Over the last half of the 20th century, there were sporadic acts of violence by the Basque Separatist Group ETA. But it is worth noting that there have been no such acts attributed to them since 2006, and as of the time of the writing it seems they have disarmed and disbanded. But at their most active, the attacks generally focused on the Spanish or French governments or police (Basque country is located in both France and Spain) and not foreign travelers.
The Spanish coast is beautiful, with hundreds of world-class beaches. But do remember that some have strong undercurrents. Always go to beaches with lifeguards and pay attention to the flags along the shoreline (don't enter the water that lies between the red flags).
Inland, there are many great hiking trails but remember it can get very hot in the summer months. Always carry plenty of water and check weather reports before your hike.
Explore
Where do you want to go? What do you want to do? Be it popular sights or off the beaten path experiences, tell us your travel dream through our trip planner.
Design
Our destination experts will get in touch with you to craft a completely tailor-made, obligation-free itinerary to match your interests and budget.
Experience
Once you have booked your trip, sit back and relax – we'll take care of everything else. With our exceptional local team & 24/7 support, priceless memories await you!
Close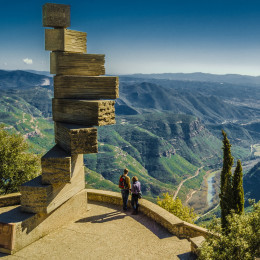 Safety in Spain
No country is without crime. In Spain, while robberies and attacks are rare, they are not unknown. So taking some extra precautions will ensure that you remain safe.
Popular attractions are sometimes frequented by pickpockets. When visiting such areas, it is best to keep your valuables locked up in your hotel safe.
In some areas, thieves masquerading as police officers ask to look into people's wallets for identification. When the victim is distracted, they may steal cards and banknotes So, if you are similarly approached, always ask for some form of identification. Genuine officers are unlikely to approach you unless they find your behavior suspicious.
One of the more popular scams in Spain is known as the "drop scam". The most common type involves someone approaching you to say you have dropped something. When you try to explain that they are mistaken, a partner picks your pocket. Alternatively, you may see someone drop something, and as you are helping them, someone picks your pocket. Therefore, if someone either bends over to pick up something near you or casually drops something, remain alert or walk away quickly.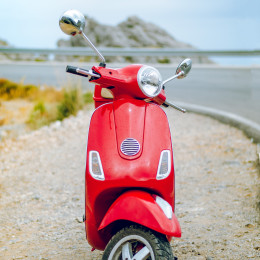 Transport in Spain
If you want to book a taxi, only use officially registered taxis from legitimate companies. Passengers caught using unlicensed taxis can be fined 600€ ($654).
If you want to drive in Spain, here are a few things to keep in mind:
– In Spain, as in the US, people drive on the right side of the road.
– Spain has very stringent drunk driving laws, and the police regularly stop and inspect drivers
– You will need an International Drivers License to drive. If found driving without one, you can be fined quite heavily. It's not difficult to get one – it is an official and recognized translation of your regular license.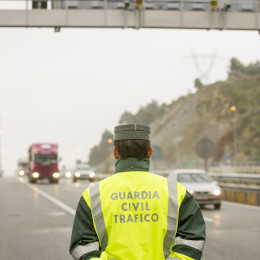 Emergency Services in Spain
In the unlikely event that you need to call the emergency services, dial 112. This works much the same way as 911, and you can call for an ambulance, the police, or the fire services. This should be used only in genuine emergencies.

If you need assistance and it's not urgent, we recommend calling the Municipal Police on 092, or 091 for National Police (more serious crimes). Call 061 if you need medical assistance. Most phone operators should be able to speak English, but if you have doubts, look for the local number of the Servicio de Atención al Turista Extranjero (SATE), which is a police helpline designed specifically to assist travelers in Spain.
Keeping these tips in mind, you can be assured of a safe, and enjoyable experience in Spain.

Simply Spain
7 Days: $ 3,190
/ person
Discover Spain's three major highlights on this classic tour! Beginning in the capital city of Madrid, take in an eclectic blend of tradition and modernity as you explore the city on a guided tour and visit its world-famous museums.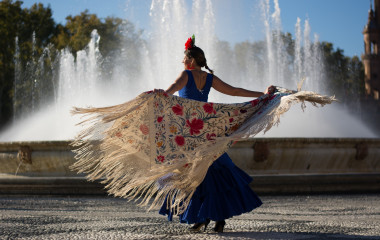 Best of Spain: Flavors, Flamenco and Fiestas
12 Days: $ 6,190
/ person
Discover the highlights of Spain on this private tour. Beginning in cosmopolitan Barcelona, delve deep into Catalan art and culture with a personalized visit to landmarks by Antoni Gaudi such as La Sagrada Familia and Parc Guell.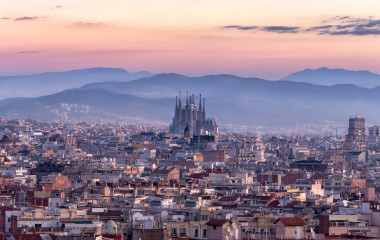 Grand Tour of Spain
18 Days: $ 13,290
/ person
Take an epic journey through the diverse landscapes and vibrant cities of Spain with this private tour. Discover the most popular tourist destinations in the country on personalized, guided tours – from Antoni Gaudi's best works in Barcelona to Moorish palaces and gardens in Andalucia and the stunning Guggenheim in Bilbao.
Load More
THE ENCHANTING DIFFERENCE
Through my conversations with Swati and some changes that evolved the trip was perfectly planned and brilliantly executed. Her interest into my goals on this trip, produced an incredible experience.
Enchanting Travels customizes every aspect of our travel which perfectly suits our needs. The staff is knowledgeable, professional, patient, fun and personable, as well as attentive to all our needs throughout our trip. We also enjoy all the private transportation, private tours and luxury accommodation. We feel like the kings and queens when we travel with Enchanting. Enchanting offers the perfect travel experience for us!
I cannot imagine being without Enchanting Travels for my first trip to India. With new and different things to acclimate to and customs I was not privy to, ET made my journey a breeze. I was able to see and enjoy the entirety of all places visited without worrying about tickets and transfers and luggage and hotels and anything that might take me away from being "in the moment". Usually one fourth of my trip is spent making arrangements but not so with Enchanting Travels as it is all done for you. Kudos to ET.
Do you have a vacation in mind? Personalize your itinerary with our Trip Builder.