What are the ten best things to do in Spain?
There are so many things to do in Spain during your next vacation.
Besides enjoying its wonderfully warm climate and meeting plenty of friendly locals, the nation is packed with amazing architectural wonders, world-class museums, ancient cities and mouth-watering culinary options. Plus, you'll find stunning areas of natural beauty and hilltop towns that appear frozen in time.
Can't decide what activities and attractions to add to your itinerary? Get inspired with our list of ten best things to do in Spain.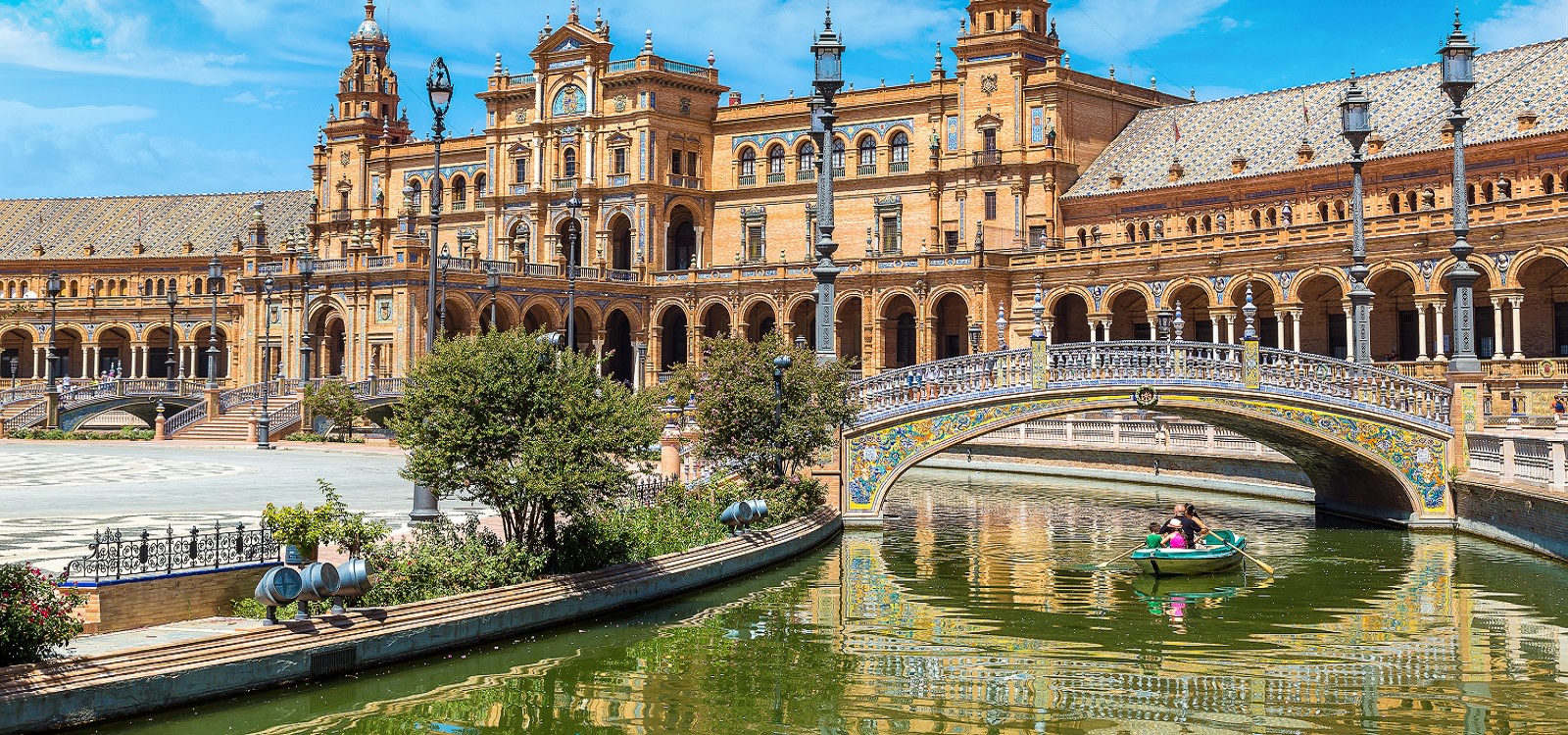 Dream Carefree
Go ahead and dream big. Enchanting Travels experts are here to help you plan the ultimate escape. Tell us your vision for the trip of a lifetime and we'll make it a reality.
Plan Carefree
One of our destination experts will reach out to craft a completely customized itinerary. Book your personalized journey and know that our flexible policies have you covered.
Travel Carefree
Relax and prepare for takeoff, knowing that your trip is perfectly planned and you have a personal concierge on call 24/7. Our experts are here to keep you safe and handle the details.
Close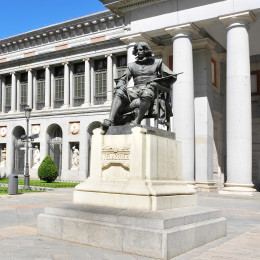 1
Explore the Golden Triangle of Art in Madrid
Spain's cosmopolitan capital is undeniably one of the best places in Europe for art fanatics. That's because it's home to the Golden Triangle of Art: the Prado Museum, the Reina Sofia Museum and the Thyssen-Bornemisza Museum. All three institutions are situated in the heart of the city and contain awe-inspiring exhibitions on some of Spain's greatest artists – think Francisco Goya, Pablo Picasso and Salvador Dali.
2
Sample Local Cuisine
Spanish cuisine is hugely diverse and differs from region to region. Regardless of where you travel in Spain, you're bound to find delicious food to tempt your tastebuds. Tapas – tasty small plates – are served across the country, with cured ham (Jamon), manchego cheese, juicy olives and patatas bravas seen on most restaurant menus.
If you're visiting Valencia during your vacation, make sure you order a plate of paella that is native to the city. Similarly, succulent seafood dishes like deep-fried calamari and flavorful fish stews are popular in coastal regions such as Catalonia. Alternatively, Madrid is a fantastic city for food lovers and currently leading a revolution in Spanish haute cuisine. Take your pick of over 8,000 restaurants in the city serving up everything from delectable local dishes to international bites.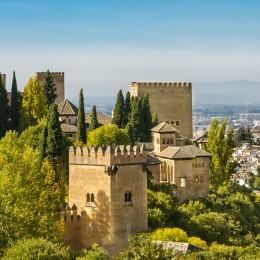 3
Explore the Alhambra Palace
Located in Granada, Andalusia, a visit to the majestic Alhambra is one of the top things to do in Spain for both history lovers and fans of beautiful architecture. It's set high on a hill, which gives the 899 AD buildings breathtaking views of the city and Sierra Nevada mountains.
Most of the Alhambra's current structures were erected about 700 years back when the city was ruled by Moors or Muslim Maghrebi people. The Court of the Lions and the grand Hall of Ambassadors are glorious examples from this Moorish era. There are also fascinating exhibitions in the Alhambra's museum which give you insight into the life and times of King Ferdinand and Queen Isabella of Spain who transformed the complex into a Royal Palace in the 15th century.
4
Go Wine Tasting in La Rioja
La Rioja is perhaps Spain's most famous wine region and you'll find it in the shadow of the Cantabrian Mountains in the north of the country. Dotted with over 60,000 vineyards and boasting a wine-growing heritage that dates back to the Phoenicians, the picturesque region is ideal for your bucket list if you fancy a wine tasting session or a lesson in traditional wine-making practices.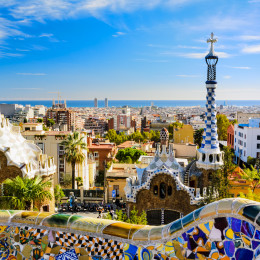 5
Admire Gaudi's Architecture in Barcelona
Barcelona is one of Spain's most visited cities – and that's partly due to its handful of modernist buildings designed by Antoni Gaudi. The world-renowned, Catalan architect lived nearly all his adult life in the city and created truly magnificent structures which are some of the top attractions in Spain today.
Don't miss gazing up at the Gothic-inspired exterior of Gaudi's Sagrada Familia basilica or admiring the intricate facade of the Casa Batllo on Passeig de Gràcia. If you feel like taking a stroll, Park Güell on Carmel Hill has enchanting gardens dotted with whimsical structures such as the mosaic Serpentine Bench.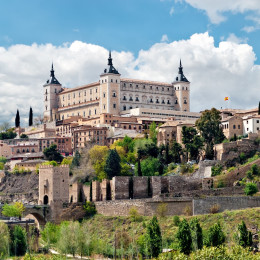 6
Discover Medieval Cities like Toledo, Avila and Segovia
There is no shortage of places to visit in Spain that really do appear suspended in time. The historic cities of Toledo, Avila and Segovia are three such places that are all within day-tripping distance of Madrid. Wonder at magnificent medieval churches, temples and mosques in Toledo, walk around Avila's still intact 11th-century city walls or tour Segovia's UNESCO World Heritage Alcázar (fortress).
7
Discover Andalucia's Moorish Influences in Seville and Cordoba
Step back in time to when Spain was a mighty Moorish Empire in cities like Seville and Cordoba in Andalusia, a region which was occupied by the Moors for over 800 years. While Seville is home to spectacular structures such as the ornate Royal Alcazar, Cordoba is famed for its Mosque-Cathedral which dates back to the 8th century.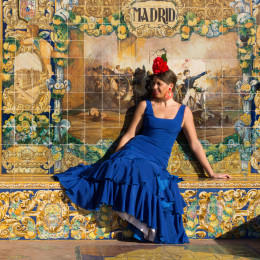 8
Watch a Flamenco Show
If you're keen to discover a well-known Spanish cultural practice, you can't pass up the chance to see a flamenco dancing show, which includes musicians, singers and dancers. You'll find performances happening on most nights in cities and large towns throughout Spain, however, it's the city of Seville that's most associated with this passionate dance. If you're feeling energetic, why not join a flamenco dance class?
9
Soak up Art and Gastronomy in the Basque Country
Located on Spain's north coast and on the border with France, Basque Country is a unique and vibrant region when it comes to both food and the arts. Bilbao is the area's capital and a hotspot for modern art thanks to the space-age Guggenheim Museum. Further towards the border is where you'll find the seaside resort of San Sebastián that's made a name for itself in the gastronomy world with its wide mix of high-end eateries and casual pintxo snack bars.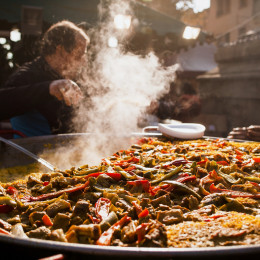 10
Cook and Taste Authentic Spanish Food During a Cooking Class or Culinary Tour
Spain's food is globally loved and there's no better way to experience it than on a country-wide culinary tour or a focused foodie excursion to regions like Basque Country, Andalucia or Madrid. If you'd rather learn how to whip up your own Spanish feast, head to coastal San Sebastian for Michelin star cooking classes taught by professional chefs or enjoy a wholesome, market-to-table culinary experience in Catalonia.
Want to explore even more extraordinary sights on your vacation? Get in touch with our team at Enchanting Travels for additional advice on things to do in Spain.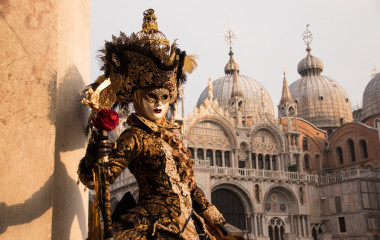 Ode to the Centuries: Art and Architecture in Italy
Whether you're a fan of classical columns and ornate frescoes or more contemporary allures, you'll be spoilt for choice in Italy. Learn more about Italian art and architecture to plan your cultural vacation.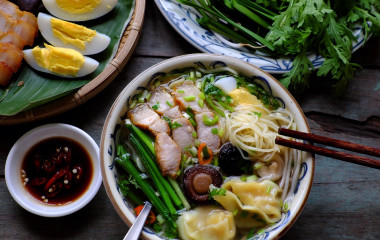 Your Guide to the Top 10 Food Destinations in the World 
Embark on a culinary sojourn that will most certainly tantalize your tastebuds! Our curated list of destinations will provide a truly mouthwatering vacation.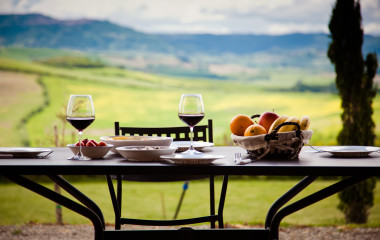 Top 10 Relaxing Holiday Destinations in Europe
From geothermal spas to celebrated wine and food regions, take a true break from the everyday at these leisurely destinations in Europe.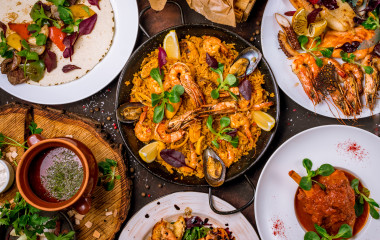 Simply Spain
7 Days: $ 3,190
/ person
Discover Spain's three major highlights on this classic tour! Beginning in the capital city of Madrid, take in an eclectic blend of tradition and modernity as you explore the city on a guided tour and visit its world-famous museums.
Load More
THE ENCHANTING DIFFERENCE
Through my conversations with Swati and some changes that evolved the trip was perfectly planned and brilliantly executed. Her interest into my goals on this trip, produced an incredible experience.
Enchanting Travels customizes every aspect of our travel which perfectly suits our needs. The staff is knowledgeable, professional, patient, fun and personable, as well as attentive to all our needs throughout our trip. We also enjoy all the private transportation, private tours and luxury accommodation. We feel like the kings and queens when we travel with Enchanting. Enchanting offers the perfect travel experience for us!
I cannot imagine being without Enchanting Travels for my first trip to India. With new and different things to acclimate to and customs I was not privy to, ET made my journey a breeze. I was able to see and enjoy the entirety of all places visited without worrying about tickets and transfers and luggage and hotels and anything that might take me away from being "in the moment". Usually one fourth of my trip is spent making arrangements but not so with Enchanting Travels as it is all done for you. Kudos to ET.
Do you have a vacation in mind? Personalize your itinerary with our Trip Builder.