Culture in the UK and Ireland
It's undeniable that the UK and Ireland's cultures are steeped in centuries of unique traditions and customs. While England, Scotland, Wales, Ireland and Northern Ireland may seem similar on the surface, you'll find subtle differences – from the vast range of regional accents to the varying cuisine.
Whether you choose to go to a pub for a few pints or sit Centre Court at Wimbledon, there are plenty of ways to delve into British and Irish culture.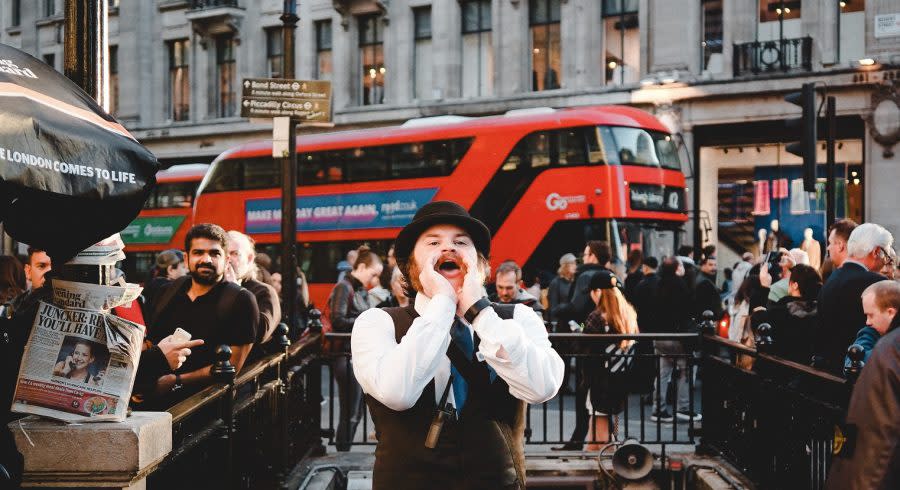 Explore
Where do you want to go? What do you want to do? Be it popular sights or off the beaten path experiences, tell us your travel dream through our trip planner.
Design
Our destination experts will get in touch with you to craft a completely tailor-made, obligation-free itinerary to match your interests and budget.
Experience
Once you have booked your trip, sit back and relax – we'll take care of everything else. With our exceptional local team & 24/7 support, priceless memories await you!
Close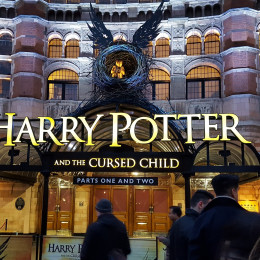 UK and Irish Literature
The UK and Ireland have spawned some of the world's greatest writers, composers and musicians over the centuries. If you're a fan of the Bard, take a trip to Shakespeare's Globe on London's Southbank that still performs the famous playwright's works today.
Jane Austen enthusiasts will no doubt enjoy a day trip to historic Bath, while Dublin Writers Museum contains first edition copies of works by Samuel Beckett and Oscar Wilde.
Art in the UK
As well as homegrown artistic talent, the UK also has many amazing galleries that display art from across the globe. Journey to London's National Portrait Gallery to see paintings and photographs of prominent British figures or visit the Tate Modern for wonderful modern masterpieces.
Scotland's second city, Glasgow, is one of the best places in Britain to experience art thanks to sites like the Kelvingrove Gallery and the Gallery of Modern Art. You'll additionally find pieces by Turner and Constable in Oxford's Ashmolean Museum, while local artists' works are on display at the Inverness Museum and Art Gallery.
If you're a fan of street art, enjoy a free walking tour of Glasgow's urban masterpieces or head to the trendy Shoreditch neighbourhood in London for bold and beautiful murals.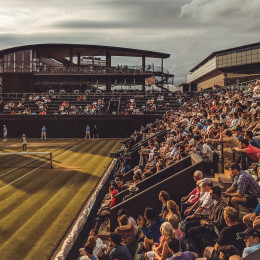 Sports in the UK
Some of the world's most followed sports have their roots in Britain. Football was supposedly invented in the 19th century, with watching or playing a match now a key part of the UK and Ireland's culture. Cricket is another classic English sport. Why not catch a game at Lord's Cricket Ground in London's St John's Wood?
If you're more interested in playing a round of golf, you can't beat Scotland's vast courses. The country is the sport's birthplace and you'll find plenty of championship greens, including the famed St Andrews Links where the game has been played since the 15th century.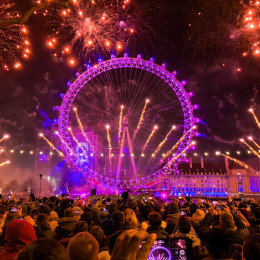 Festivals and events in the UK and Ireland
The UK in particular hosts numerous events throughout the year, from the Wimbledon tennis tournament in early July to Guy Fawkes night on November 5, which commemorates the foiled Gunpowder Plot to blow up Parliament in 1605. Music festivals are also a large part of modern British culture and there's options for all ages and tastes.
Major Christian festivals are public holidays in the UK and Ireland, including Christmas. If you're visiting during this period, you'll find many churches host carol services and spectacular light displays brighten up most cities and towns. In Scotland, Hogmanay (New Year's Eve) is enthusiastically celebrated, while Dublin comes alive in March for St Patrick's Day.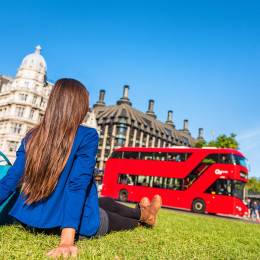 Etiquette in the UK and Ireland
The British have always had a reputation for good manners and that still stands today. While there are few things beyond the obvious that will cause offence, it's worth remembering to:
Never jump a queue – If you're queuing for something, always wait your turn. When using the London Underground or National Rail services, make sure you let people off the trains before trying to get on.
Be polite – Say please and thank you when ordering or receiving anything. It's also good manners to give up your seat on public transport to those who may need it more.
Be respectful in public places – Shouting or playing loud music, particularly around residential areas and at night, should be avoided.
Experience the UK & Ireland's culture for yourself by getting in touch with our experts at Enchanting Travels today.
UK & IRELAND TRAVEL GUIDE

UK & IRELAND Travel Guide
THE ENCHANTING DIFFERENCE
Do you have a vacation in mind? Personalize your itinerary with our Trip Builder.