Top 10 Things to do in Kerala
Plan your Kerala vacation around the top things to do in Kerala.
Kerala, a coastal state in southern India, often referred to as God's own country, is one of the most visited destinations in India – and given the wealth of experiences it offers, it's hard not to see why! From tranquil backwaters to pristine beaches, rolling hills and verdant plantations, stunning resorts and flavorful cuisine, Kerala is a treasure trove of activities with so many things to do. It is also one of the best places in the country to experience a wide range of Ayurvedic wellness treatments, making it a much sought after destination for a wellness holiday.
Experience the beauty of the Arabian Sea during a sunset cruise in Kochi (also known as Cochin), while a houseboat cruise in Alleppey allows you to revel in the rustic beauty of the Kerala backwaters. Kovalam is all about surfing while the national park in Periyar is popular for its elephant sightings. Munnar is all about the beauty of its tea plantations, and when in Kerala, watching a traditional performance of Kathakali is a must to understand one of the most important dance forms in India.

If you are wondering when is the best time to head to the south of India and visit Kerala and which are the cities you should visit, our destination experts are waiting to assist you. Here is a list of the top things to do in Kerala curated by our Enchanting Travels specialists, which should definitely be part of your Kerala travel guide!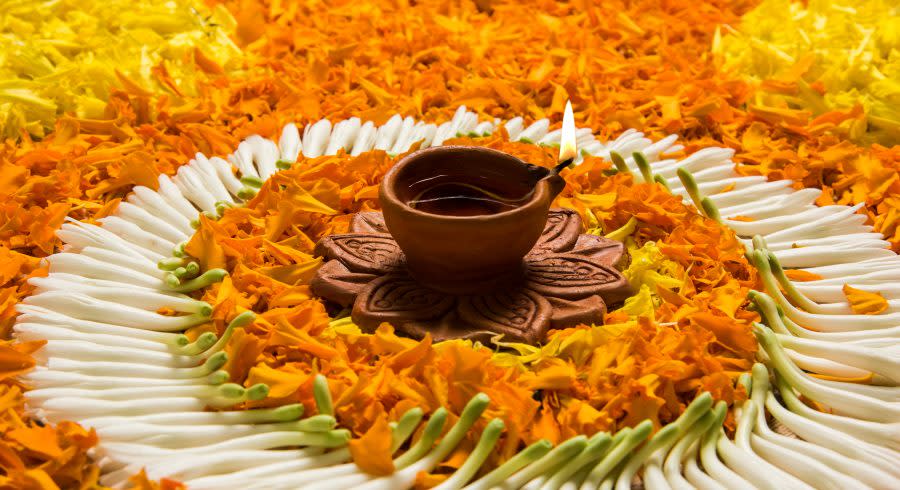 Dream Carefree
Go ahead and dream big. Enchanting Travels experts are here to help you plan the ultimate escape. Tell us your vision for the trip of a lifetime and we'll make it a reality.
Plan Carefree
One of our destination experts will reach out to craft a completely customized itinerary. Book your personalized journey and know that our flexible policies have you covered.
Travel Carefree
Relax and prepare for takeoff, knowing that your trip is perfectly planned and you have a personal concierge on call 24/7. Our experts are here to keep you safe and handle the details.
Close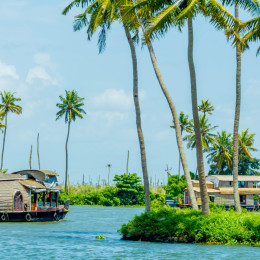 1
Explore Kerala's backwaters on a houseboat
Find peace and relaxation in the backwaters of Kerala. A network of canals, lakes and rivers connects the dreamy little villages of Kerala. Explore the backwaters on a houseboat from Kumarakom. Laze as you watch the waters flow by, enjoy a meal cooked on board with the fresh catch of the day, served on a banana leaf, and watch scenes from rural life unfold in the villages on the banks. Another popular place to embark on a houseboat cruise is the scenic Alleppey.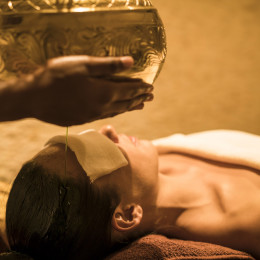 2
Experience Ayurveda in Kerala
Not just backwaters and beaches, Kerala is famed for its Ayurveda treatments, making it one of the most popular wellness destinations in India. These treatments are available at several Ayurveda resorts and spas that dot its beautiful coastline. Spend a few days healing your body, mind and soul, far away from the crowds by the azure Arabian Sea.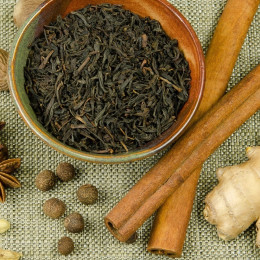 3
Go on a tour of the spice plantations
Walk amid aromatic plantations and rolling valleys shrouded in a veil of mist to truly experience the natural beauty of Kerala. Kerala is famous for spices such as pepper, cardamom and clove, making it one of the spice hubs of India! Your spice plantation tour of Kerala will take you on a walk through the plantations in the hills, during which you can learn about the spices, their history and how they are grown.
Head to the spice plantations in Munnar and be mesmerized by the smells wafting across the plantations, one of the top things to do in Kerala!
4
Explore the city of Kochi (or Cochin)
The port city of Kochi (or Cochin) was one of the key centers of trading in colonial India. Discover the myriad attractions of this charming city on your tour of Kochi. Admire its landmarks such as Fort Kochi, Hill Palace, Mattancherry Palace, the Jewish synagogue and the many churches. Head to the local fish market, learn about the lives of Kerala's fishermen and marvel at the sheer variety of produce available. There are so many things to do in Kochi!
Kochi also hosts the Kochi-Muziris Biennale, an international exhibition of contemporary art. The Biennale is the largest art exhibition in India and the biggest contemporary art festival in Asia and has been gaining in popularity over the years. one of the venues for the biennale in the scenic Fort Kochi.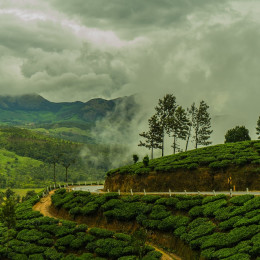 5
Go on a biking tour in Munnar
The rolling tea hills of Munnar are a haven of peace and tranquility! Lush tea plantations are nestled amid wooded, rolling hills of Munnar, making it a popular place to visit for locals as well as visitors alike. Experience the beauty first hand as your cycle through the many of the trails in the hills. En route, stop at a tea plantation where you will learn about the production process.
Visit the tea museum and don't forget to participate in a tea tasting session! Munnar is also famous for its spice plantations – don't forget to buys some and take back home!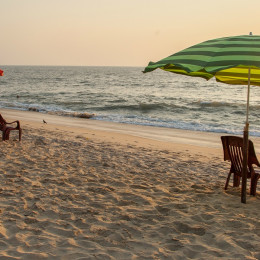 6
Enjoy a beach vacation in Mararikulam
Mararikulam is a tropical paradise with its pristine white sands and crystal clear waters! Enjoy a swim in the warm waters of the Arabian Sea. Stay in a nearby beach resort and enjoy yoga sessions. Savor traditional Kerala cuisine, lie on a hammock and read your book for a truly relaxing beach vacation!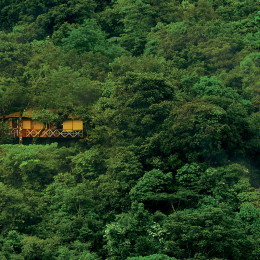 7
Explore the verdant hills of Wayanad
Head away from the beaches and backwaters to the mountainous paradise of Wayanad, which is located in the Western Ghats. Breathe in the fresh air as you unwind, surrounded by coffee and spice plantations as well as paddy fields!
Stay in quaint accommodations away from the city hustle and within the heart of traditional tribal settlements in Wayanad. Spend days exploring your verdant surrounds or just laze about doing nothing for a truly relaxing vacation in Kerala!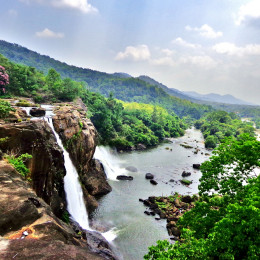 8
Discover the Athirapally Waterfall
Vazhachal is home to one of the most beautiful and largest waterfalls in Kerala's, the Athirapally Waterfall. Winding across the Sholayar Ranges its meandering weaves through lush green forests making for a truly arresting sight.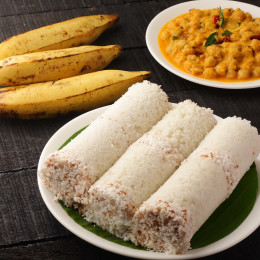 9
Enjoy fresh seafood in Kerala
Kerala is a food lover's delight! With touches of French, Arabic and Malabar influences, the food in Kerala bursts with freshness and flavor. Seafood predominates as do rice and coconut. Sample authentic dishes like Idiyappams or string hoppers, a variety of stews, and the famous Kerala sadya: a traditional vegetarian feast served on a banana leaf!
10
Watch a cultural performance in Kerala
Kathakali is the traditional dance form of Kerala and its standout feature are dancers' elaborate costumes and makeup. This traditional dance form is native to the state of Kerala and usually centers around tales from the Indian epics.
There is drama, theater, heightened emotions, the performances are full of gestures and expressive facial movements, all enhanced by the elaborate face masks. One of the best ways to experience culture in Kerala.
Discover all the best things to do in Kerala by booking your vacation with our experts at Enchanting Travels. Contact us for your tailor-made and obligation-free tour itinerary.
popular trips to south india
Kerala: Temples, Tea Plantations and Backwaters
14 Days: $ 3,190 $ 2,590
/ person
Discover the diversity of South India's lush green landscapes, backwaters, and beaches on this custom Kerala vacation. Not just heritage cities such as Cochin and Madurai with its famous Meenakshi Temple, also visit the rolling hills and tea plantations of Munnar and Thekkady, nestled in the verdant Western Ghats.
Karnataka Explored: Heritage and Landscapes
14 Days: $ 4,590
/ person
Discover one of the most vibrant states in southern India on this private tour. From the 'garden city' of Bangalore, explore centuries old ruins in boulder-strewn Hampi and ancient temples in Belur and Halebid.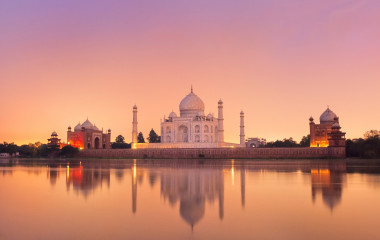 Jewels of North India and Kerala
20 Days: $ 5,790
/ person
Take a soul-stirring journey through historic old towns, holy cities and enchanting landscapes on this comprehensive tour of India. Starting in the north, see centuries old rituals performed by the banks of River Ganges in Varanasi.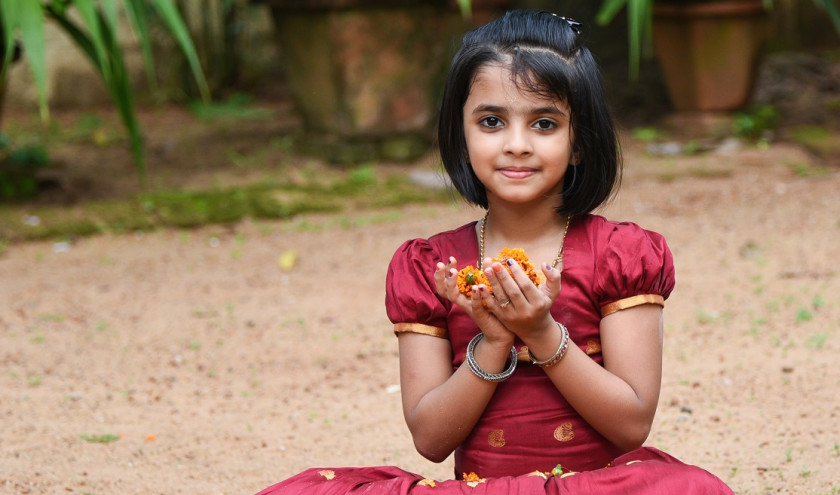 Introducing Onam, A Festival Uniting The People Of Kerala
Visiting Kerala? Here are some festive travel tips for you! "Life becomes a festival when gaiety and culture blend. Onam, a festival uniting the people of Kerala, delivers the message of both." Onam festival celebrates the many elements of Kerala's traditions and culture.
Read Post
THE ENCHANTING DIFFERENCE
Through my conversations with Swati and some changes that evolved the trip was perfectly planned and brilliantly executed. Her interest into my goals on this trip, produced an incredible experience.
Enchanting Travels customizes every aspect of our travel which perfectly suits our needs. The staff is knowledgeable, professional, patient, fun and personable, as well as attentive to all our needs throughout our trip. We also enjoy all the private transportation, private tours and luxury accommodation. We feel like the kings and queens when we travel with Enchanting. Enchanting offers the perfect travel experience for us!
I cannot imagine being without Enchanting Travels for my first trip to India. With new and different things to acclimate to and customs I was not privy to, ET made my journey a breeze. I was able to see and enjoy the entirety of all places visited without worrying about tickets and transfers and luggage and hotels and anything that might take me away from being "in the moment". Usually one fourth of my trip is spent making arrangements but not so with Enchanting Travels as it is all done for you. Kudos to ET.
Do you have a vacation in mind? Personalize your itinerary with our Trip Builder.