Cuisine in New Zealand
An abundance of fruits, vegetables and other produce, a medley of cultural influences including those of the British and Maoris and a boatload of seafood makes cuisine in New Zealand fresh, fun and totally fabulous. From comfort foods like savory pies filled with steak and cheese to exquisite tastings of Pāua, one of the most expensive seafood delicacies out there, New Zealand offers diverse food experiences to visitors. Served with a side of breathtaking views and spectacular natural beauty, be it dramatic volcano scenes at Taranaki, beachside dining at Northland or a romantic vineyard dinner at Marlborough, culinary experiences in New Zealand are elevated to a whole new level.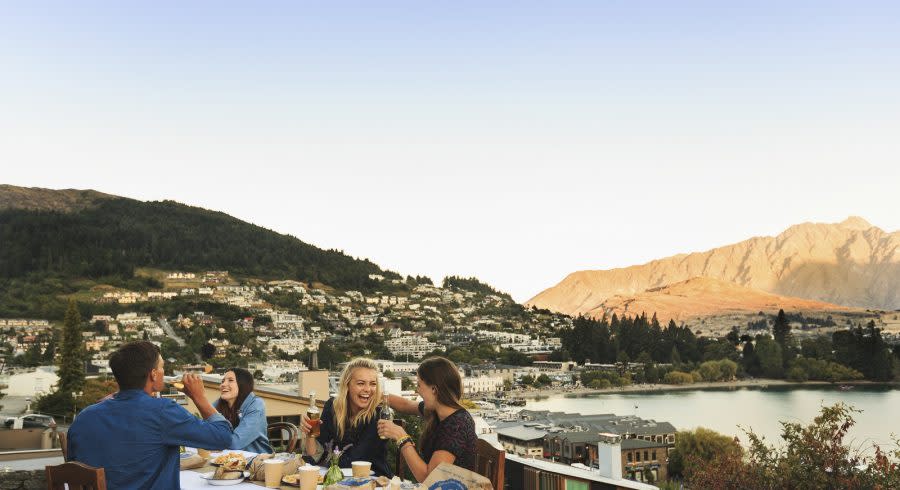 Dream Carefree
Go ahead and dream big. Enchanting Travels experts are here to help you plan the ultimate escape. Tell us your vision for the trip of a lifetime and we'll make it a reality.
Plan Carefree
One of our destination experts will reach out to craft a completely customized itinerary. Book your personalized journey and know that our flexible policies have you covered.
Travel Carefree
Relax and prepare for takeoff, knowing that your trip is perfectly planned and you have a personal concierge on call 24/7. Our experts are here to keep you safe and handle the details.
Close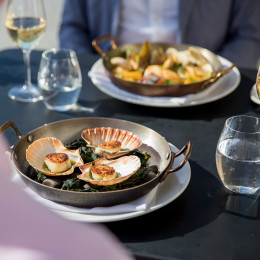 Seafood Stories
Blessed with a 9,000 mile (15,000 kms) coastline, the country is known for its ocean delicacies. Kiwis love their fish fries, beer battered and golden fried and had with a side of chips or potato scallops. Another Kiwi favorite is the crayfish (or lobster), particularly famous in Kaikoura. For the more adventurous at heart, try the Kina, a type of sea urchin or bite into some white bait fritters, popular in the west coast of South Island. The fresh, cold waters of Foveaux Strait in Southland are famous for Bluff Oysters. Available only during the months of March-August, these juicy and fleshy oysters are best had raw, with just a wedge of lemon on the side.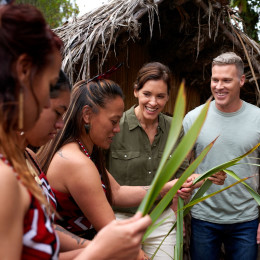 Maori Traditions
Home to the Maori tribe who migrated to the country from Polynesia in the 1200s, no trip to New Zealand is complete without savoring an authentic Maori Hāngī meal. Preparing a traditional Hāngī meal is a communal affair, with women prepping the meat and men digging and getting the underground furnace ready. Wrapped in cloth sacks or aluminum foils, chicken, fish and root vegetables are placed in wire baskets and cooked over hot stones for three to four hours. What comes out is a tender, succulent and juicy dish that is infused with smokey and earthy flavors. The best regions for experiencing the culinary traditions and specialties of Maori cuisine are Rotorua and the Bay of Islands.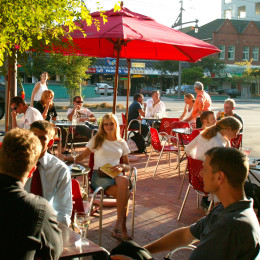 Food Culture
New Zealand's capital city Wellington is abuzz with myriad eating experiences and a flavorful coffee culture. At the heart of the city's nightlife is Courtenay Place – packed with eateries, big and small. For a more eclectic experience, stroll through Cuba Street, the best place to find Caribbean, Malaysian and a host of other cuisines. The city's annual culinary event, Visa Wellington On a Plate, that takes place every August, puts the focus on the city's vibrant food culture with a lineup of events and activities. Auckland, New Zealand's largest city, is brimming with restaurants, cafes, and bars. Britomart, in central Auckland, is known for its hip cafes and award-winning restaurants, but for a truly unique experience head to the Auckland fish market. Stroll by the many vendors offering more than a 100 different varieties of seafood, pick your favorites from a just-arrived, fresh lot or sign up for a cooking session in the market itself. The Northland region of New Zealand is a cornucopia of fresh fruits and delectable food items including cheese, olive oils, and chocolates.

Wine and Dine
Even though New Zealand produces only 1% of the world's wines, it is home to some award-winning labels and vineyards. The Marlborough region leads the way with its exquisite sauvignon blanc. Hawkes Bay, known for its cabarnets; Gisborne for its chardonnay and the regions of Nelson, Wairarapa, and Canterbury, known for their fine wines complete the list and provide sublime food experiences. Stay in luxurious cottages that overlook boutique vineyards, savor food prepared by award-winning chefs and indulge in cheese tastings, vineyard tours and wine pairing sessions all set in the midst of picture postcard settings.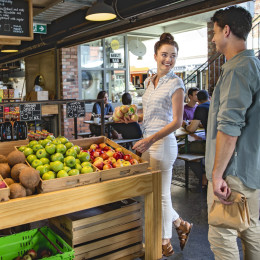 Sample this!
The country has its share of delightfully typical 'New Zealand' fare.
Hāngī – A traditional Maori meal cooked underground over hot stones
Kumara – is a sweet potato, best had after it's cooked in a Hangi.
Roast Lamb – is the quintessential New Zealand dish.
Pavlova – While there is much debate about who invented the dish, (the Kiwis and Australians both lay claim to it), this much-loved dessert that is made with meringue, whipped cream and fresh fruits is the perfect end to a meal.
Jaffas – A red-colored, orange flavored candy with a chocolate center.
Hokey Pokey Ice Cream – Vanilla ice cream with pieces of honeycomb toffee.

THE ENCHANTING DIFFERENCE
Do you have a vacation in mind? Let us help you create the trip of a lifetime.