Culture of New Zealand
The culture of New Zealand is quite unique. Although it is a relatively small, and young nation, it has produced more than its share of world-class performers and artists whose works continue to influence popular culture. It is a country which will feel both familiar and yet exotic to anyone from the West, thanks to the way the heritage and traditions of New Zealand's Maori (indigenous people) have synergized with the culture of European settlers.
New Zealanders are famously friendly and easygoing. This relaxed nature has in some ways influenced the nation's social culture. New Zealand is famous for its barbecues, where friends enjoy delicious food and drink (usually beer!) outside, in good company. Interestingly, the Maori and Polynesian influence means that the food is sometimes cooked underground on hot volcanic stones. No trip to New Zealand is complete without experiencing this laid back lifestyle.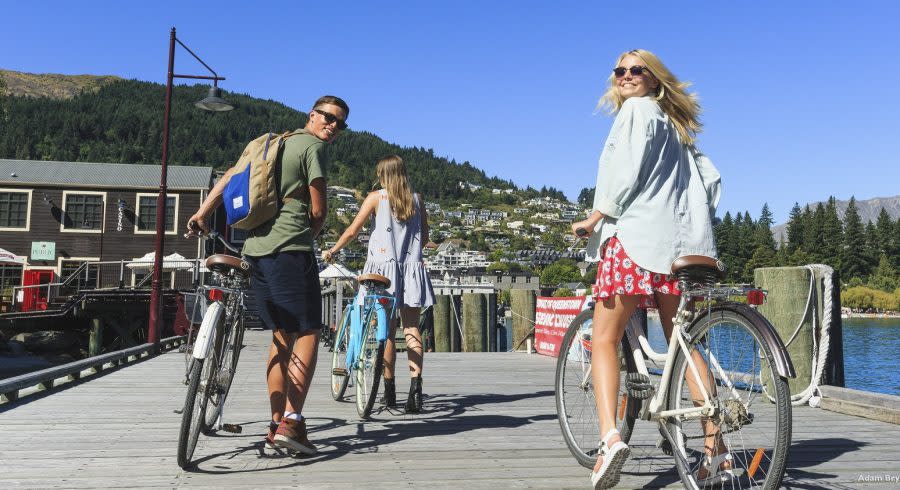 Dream Carefree
Go ahead and dream big. Enchanting Travels experts are here to help you plan the ultimate escape. Tell us your vision for the trip of a lifetime and we'll make it a reality.
Plan Carefree
One of our destination experts will reach out to craft a completely customized itinerary. Book your personalized journey and know that our flexible policies have you covered.
Travel Carefree
Relax and prepare for takeoff, knowing that your trip is perfectly planned and you have a personal concierge on call 24/7. Our experts are here to keep you safe and handle the details.
Close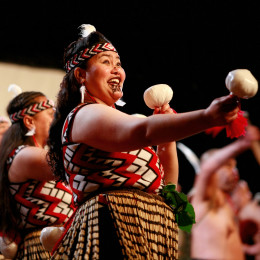 The Maori
Around the world, the Maori are most famous for their Haka, a form of ceremonial dance used in sporting events, memorials, and important occasions. Yet other aspects of Maori culture and identity permeate the social fabric of New Zealand. Maori sayings, Maori cuisine and art styles are commonplace in New Zealand.
Take time to visit one of the many vibrant Maori cultural centers or events such as the Kiwi Haka in Queenstown as part of trip to Skyline Gondola ride (which is actually a cable car!). Here, you will be able to take a trip through Maori history and heritage, and watch Maori performances in a theater decorated by traditional wood carvings. Yet another destination where you can experience Maori culture at its best ist at the Whakarewarewa Living Maori village in Rotorua. In Wellington, the Maori Arts Gallery, or the legendary Te Papa museum next door, are filled with Maori art and artifacts.
As Maori culture predates the European influence, and still has a powerful impact on contemporary New Zealand, enjoying Maori art is to enjoy the true essence of New Zealand. In some markets you may be able to spot traditional Maori artworks such as embroidery and weaving or carved Pounamu (Greenstone).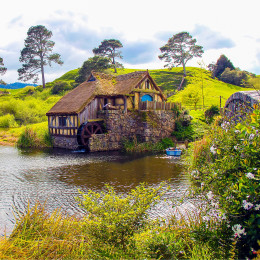 Contemporary New Zealand Culture
Sports and Cinema
If you are a fan of sports, New Zealand is the place for you. It's home to the legendary All Blacks Rugby team, one of the best in the world. Naturally, rugby is incredibly popular all over New Zealand, as are other sports like cricket.
If you are a lover of cinema, take a tour of Weta Workshops in Wellington. Here you can see real props from such films as The Lord of The Rings, The Hobbit, District 9, The Chronicles of Narnia, and more. Fans of The Hobbit and The Lord of The Rings should visit the Hobbiton set near Rotorua. It's like taking a detour to Middle Earth!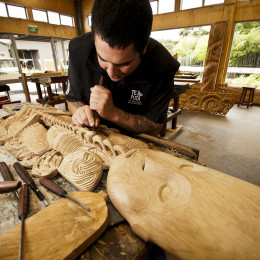 Music and Art in New Zealand
New Zealand is also home to some world-class art, and Auckland's Art Space, a bold and inventive gallery, is known for showcasing some of the best pieces of modern art in the country. If you prefer more traditional art, take a tour with us to the John Leech gallery in Auckland – it is the country's oldest gallery and displays some of the finest pieces of New Zealand and Australian artwork.
New Zealand also has a vibrant music culture, influenced both by Maori music forms, and foreign influences. Jazz, for instance, is very popular in New Zealand as is rock and hip-hop. Some New Zealand musicians have produced music which uniquely blends these styles in a way that is both inventive and characteristic of the nation.
New Zealand boasts some unique literary traditions. Even before the arrival of European settlers, the Maori used to pass down poems orally through the generations, and as such, poetry remains popular throughout the country.

THE ENCHANTING DIFFERENCE
Do you have a vacation in mind? Let us help you create the trip of a lifetime.