Top Things to do in Rwanda
Plan your Rwanda holidays around the top things to do in Rwanda.
From the forests to the volcanoes and the gorillas, there are so many things to do in Rwanda. For years, civil war and genocide marred life in Rwanda, but slowly, peace has returned to the country. Learn about the country's tragic history at its various museums as you immerse yourself in the culture of the country on your Rwanda vacation.
Here is a list of the highlights curated by our Enchanting Travels specialists, which should definitely be part of your Rwanda travel guide!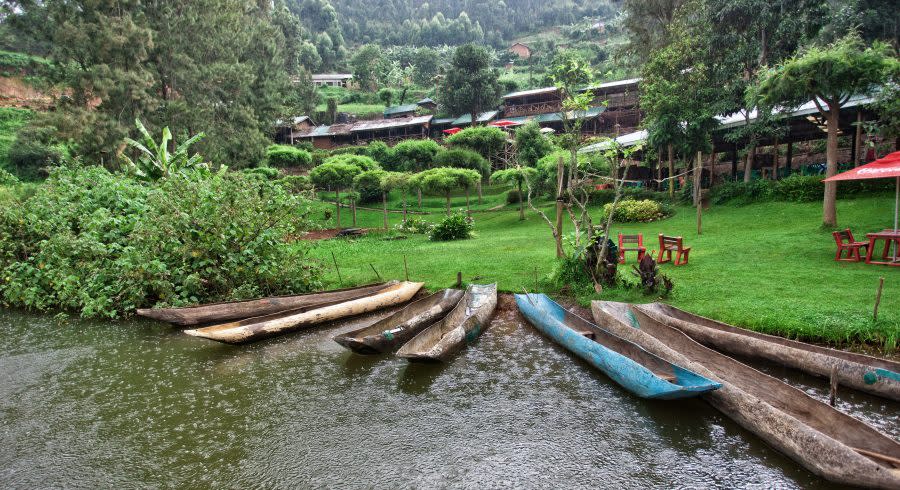 Explore
Where do you want to go? What do you want to do? Be it popular sights or off the beaten path experiences, tell us your travel dream through our trip planner.
Design
Our destination experts will get in touch with you to craft a completely tailor-made, obligation-free itinerary to match your interests and budget.
Experience
Once you have booked your trip, sit back and relax – we'll take care of everything else. With our exceptional local team & 24/7 support, priceless memories await you!
Close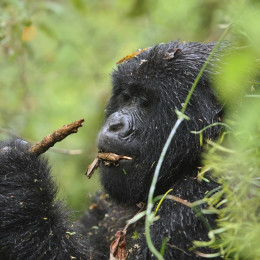 1
Go on a gorilla trek in Volcanoes National Park
On a Rwanda gorilla trek in Volcanoes National Park, you will come close to the most spectacular mountain gorillas. Go hiking and trekking along the forest trails as you will be guided by a group of trackers and a ranger up the slopes of the volcano as you try and spot the magnificent beast.
You can also visit the grave of the famous gorilla researcher Dian Fossey.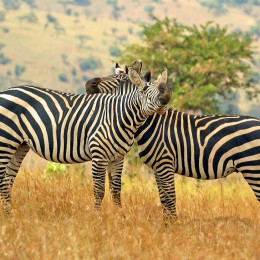 2
Head for a safari in Akagera National Park
One of the best Rwandan safaris takes place in Akagera National Park. This leads you through a fascinating, dusty landscape whose only lifeline is the Akagera River.
Witness zebras, giraffes, elephants, hippos and crocodiles, as well as lions and leopards.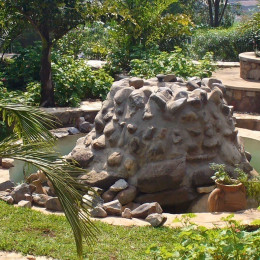 3
Understand Rwanda's history at the National Museum of Rwanda
The National Museum of Rwanda in Butare gives you a deep insight into the country's turbulent history. Understand about the genocide that ravaged the country in 1994 and how it deeply affected the country's social and cultural fabric.
The knowledgeable guides will also tell you – with some luck – secrets from the life of the royal family.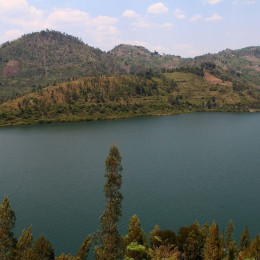 4
Enjoy a boat trip on Lake Kivu
On a boat trip on the shimmering Lake Kivu you can observe a variety of rare waterfowl. In front of an overwhelming mountain backdrop, pelicans, crowned cranes and majestic mangroves gather in search of food.
You can also visit one of the small volcanic islands.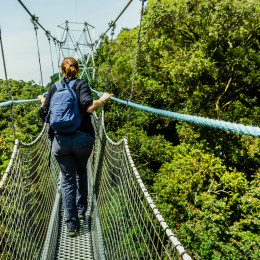 5
Take a tour of Nyungwe Forest National Park
The colorful plant world of Nyungwe Forest National Park includes over 100 orchid species.
Custom Rwanda trips offer you the unique opportunity to discover more than thirteen different species of primates here, including mantle moths and chimpanzees.
Discover Rwanda on a private and seamless vacation with our local experts. Contact us for your tailor-made and obligation-free tour itinerary.
Six Destinations We Can't Wait To Visit Again
From colorful souks and medinas bursting with energy to volcanic islands in the middle of the Indian Ocean and sky-high sand dunes that call out to adventurers, these six destinations fire our wanderlust time and again. That's why we can't wait to go back!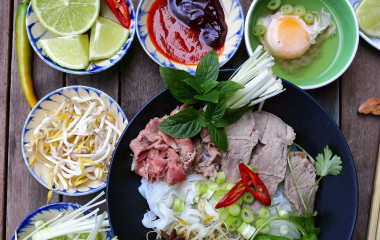 The Best Of Vietnam Tourism: Top Food From Every Region
Vietnam tourism has significantly gained in popularity over the last few years. And why not?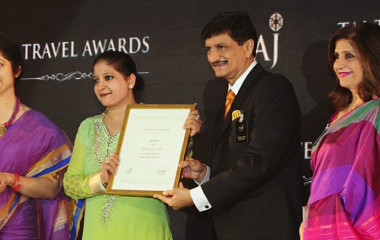 Enchanting Travels Wins Taj Travel Awards
Enchanting Travels has won its third industry award, from the Taj Group of Hotels India, for being one of its top three partners in promoting their luxury wildlife lodges, Taj Safaris. Enchanting Travels Managing Director, Parik Laxminarayan, said, "We are delighted to have won our third travel award as we enter our 11th year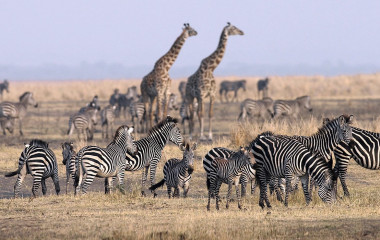 Gorillas, Great Migration and Indian Ocean Dreams
13 Days: $ 11,090
/ person
Travel to Rwanda and Tanzania for a unique insight into the diversity of East Africa. Go gorilla trekking in the rainforests of Rwanda, head out on a classic safari in Serengeti National Park, then head to Zanzibar for some chic island relaxation.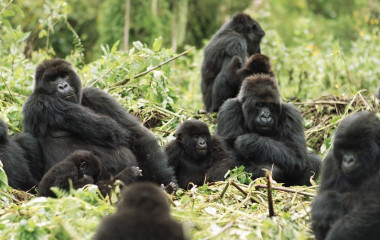 Gorilla Trekking in Rwanda
6 Days: $ 5,290
/ person
Follow in the footsteps of Dian Fossey. This short trip takes you deep into the heart of gorilla territory – Volcanos National Park, where half the world's gorilla population lives!
Highlights of Africa
16 Days: $ 13,790
/ person
Discover the best loved landscapes and scintillating experiences during your safari in Africa. Venture deep into verdant forests to meet the mountain gorillas, enjoy breathtaking landscapes and awe-inspiring safaris in the heart of the African wilderness, unearth the thundering Victoria Falls and soak in the vibrant culture of Cape Town on this private, custom Africa […]
THE ENCHANTING DIFFERENCE
One of the very best travel experiences I have ever had. We even got updates once at 3 am! He also made one change in one day's itinerary to accommodate our wishes which was very wonderful. For business, I have traveled to Europe, Russia, all over Asia and South Africa but was blown away by all the beautiful sites in Argentina and Chile.
All the little touches made by our Enchanting Travel consultant, Amelia Edwards, were noticed and recognized by my wife and I. Thank you for making our milestone trip (25th wedding anniversary) such a memorable one! We look forward to engaging Enchanting Travels again for our next South American adventure!!
This was my first adventure as a solo traveler. But while I may have traveled on my own, I was never alone. I was well taken care of by a superb team of planners, trip coordinators, guides and drivers.
Do you have a vacation in mind? Personalize your itinerary with our Trip Builder.