When is the best time to visit ESwatini? Our destination experts share an overview.
The climate in ESwatini is described as temperate subtropical. The seasons in are exactly the opposite of those in Europe and North America! The summer season usually lasts from October to April and it is generally hot and humid and in some places, the temperatures can touch 104°F and more! There can often be violent electrical storms in summer and conditions can get extremely muddy underfoot making travel difficult. The winters are usually from May to September.
The general rule of thumb is the higher you go, the conditions become cooler and you can expect more precipitation. While the country can be visited any time during the year, the best times are between May and September, when wildlife viewing is the best in the game parks.
Most Ideal
Low Season
OVERVIEW
Expect conditions to be hot and humid at this time. This is part of the summer season but temperatures can fluctuate wildly, with lows nights getting chilly, especially the higher you go. Thunderstorms are frequent, so it may not be advisable to head out for hikes at this time.
This is low season month in ESwatini
OVERVIEW
Expect a similar weather pattern this month, as in January. The days continue to be hot and warm and you can expect a fair amount of rain as well, making this again not a very popular month to travel.
This is low season month in ESwatini
OVERVIEW
The hot and rainy conditions persist and the frequent thunderstorms continue, which make hiking and park visits usually inadvisable as this time.
This is low season month in ESwatini
OVERVIEW
This is usually the month of transition. The hot summer conditions usually start giving way to cooler, drier climes.
This is low season month in ESwatini
OVERVIEW
Expect pleasant and dry conditions in May as winter begins to set in. Average temperatures usually range around 59°F, with highs touching the early 70s, making this a good time to visit the country.
WE RECOMMEND
Experience local culture at Lobamba Village in the Ezulwini Valley, one of the oldest villages in the country, where local guides share and explain ESwatini traditions, making for a more holistic journey
OVERVIEW
This is winter season in the country. Expect temperatures to average a cool 53°F, with lows falling to 40°F. So carry plenty of layers! The dry conditions mean this is a good time to head to the wildlife parks.
WE RECOMMEND
Stay in a community-run conservancy or an eco-lodge in Mlilwane Wildlife Sanctuary and watch scores of frolicking antelopes from your patio!
OVERVIEW
Dry and cool conditions continue. This is peak winter so expect low temperatures all across the country; the highlands especially can get very cold. The average temperature is usually in the low 50s.
WE RECOMMEND
Stay at the Ndlovu Camp in Hlane Royal National Park, where accommodations overlook a watering hole patronized by large tuskers and white rhinos!
OVERVIEW
Conditions in August are similar to that in July, with a marginal increase in temperatures, making this a great time to plan your trip to the country.
WE RECOMMEND
Head to the green Mantenga Falls Nature Reserve, where you can attend dance and music performances at the Mantenga Cultural Village
OVERVIEW
Winter starts transitioning to summer around this time, so expect slightly warmer conditions with days comfortably warm.
WE RECOMMEND
Head to the Mkhaya Game Reserve a beautiful wilderness area and haven for endangered species, particularly Black and White Rhinos and white wildebeests
OVERVIEW
Temperatures usually average from 59-73°F during this month. Coupled with the dry conditions, this month of transition is one of the ideal times to visit Lesotho.
WE RECOMMEND
Head to Piggs Peak and visit the Phophonyane Falls that lie near the town
The road from Piggs Peak heading south in the direction of Mbabane is one of the most scenic in the whole country, making it an excellent self-drive destination!
OVERVIEW
Conditions get hot and humid around this time, expect the thundershowers to set in! The humid and wet conditions also make safaris uncomfortable underfoot.
WE RECOMMEND
This is a good time to see migratory birds in the national parks
OVERVIEW
Conditions will be heating up, and afternoon thundershowers will be a frequent occurrence.
WE RECOMMEND
Around the time of summer solstice, usually around 20-23 December, the country celebrates the Incwala Festival, its main cultural festival
Explore
Where do you want to go? What do you want to do? Be it popular sights or off the beaten path experiences, tell us your travel dream through our trip planner.
Design
Our destination experts will get in touch with you to craft a completely tailor-made, obligation-free itinerary to match your interests and budget.
Experience
Once you have booked your trip, sit back and relax – we'll take care of everything else. With our exceptional local team & 24/7 support, priceless memories await you!
Close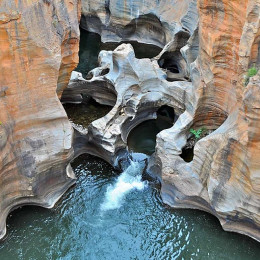 Best time to visit ESwatini (Swaziland)
Winter: May to September
Summer: October to March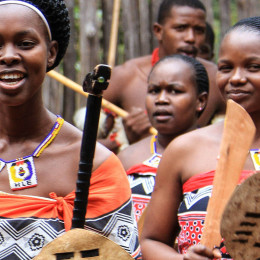 What to Pack
In the parks and resorts clothing is generally casual. Essentials to take along are: Sun hats, sunscreen, lip balm, sunglasses, sandals, sturdy shoes for walking, shorts, long pants (jeans), a warm jacket or a thick sweater and a torch for camps in nature reserves. Cool sundresses and light suits are recommended for the summer months but make sure you carry layers. In the winter months, warm clothes are indispensable.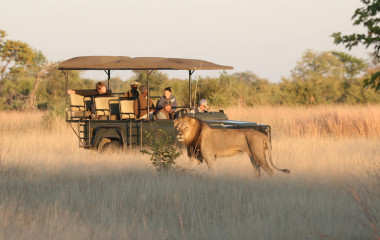 The Best Ever Luxury Safari Tours in Zimbabwe
Experience the very best of luxury safari tours in Zimbabwe; visit these amazing travel destinations and create a lifetime of memories!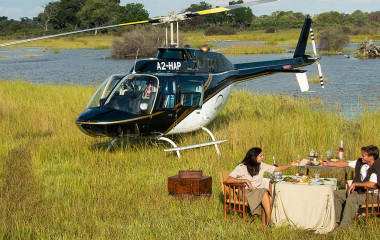 Top 10 Unique Luxury African Safaris for You
Here's our list of the top 10 wildest and most unusual African vacation ideas across eastern and southern Africa.
THE ENCHANTING DIFFERENCE