Top Things to do in Zambia
Plan your Zambia vacation around the top things to do in Zambia.
Zambia is the place to experience pure and wild Africa – from marveling at the magnificent Victoria Falls to enjoying stunning wildlife experiences during safaris in its national parks, there are so many things to do in Zambia! The mighty Zambezi River is one of the biggest attractions in the country – go white-water rafting on the Zambezi to enjoy its thrilling charms.
Popular city destinations include Livingstone, which is steeped in history, as well as the modern busy capital city of Lusaka.
If you are wondering when is the best time to visit Zambia, how best to plan your African sojourn, and which safari to head out on, our destination experts are waiting to help! Here is a list of the top things to do in Zambia curated by our Enchanting Travels specialists, which should definitely be part of your Zambia travel guide!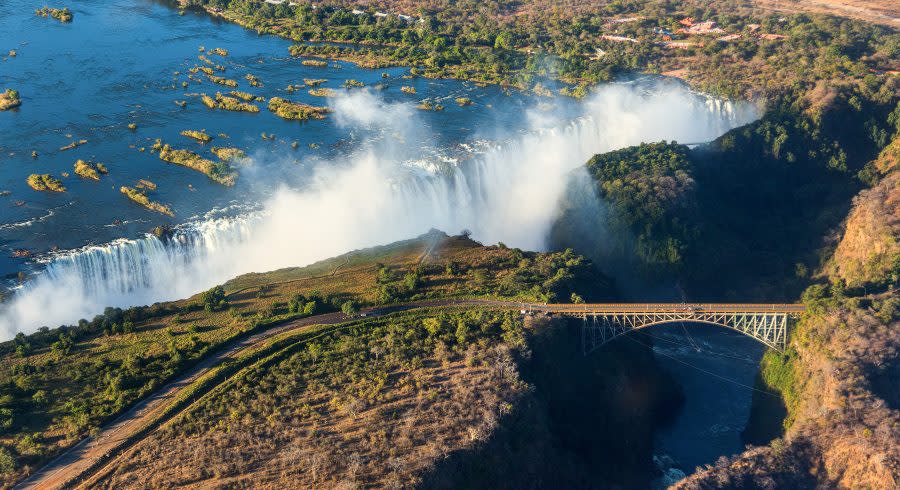 Explore
Where do you want to go? What do you want to do? Be it popular sights or off the beaten path experiences, tell us your travel dream through our trip planner.
Design
Our destination experts will get in touch with you to craft a completely tailor-made, obligation-free itinerary to match your interests and budget.
Experience
Once you have booked your trip, sit back and relax – we'll take care of everything else. With our exceptional local team & 24/7 support, priceless memories await you!
Close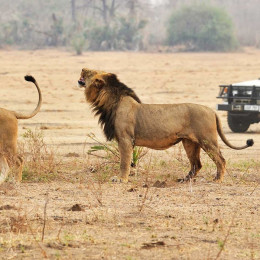 1
Go for a safari in Kafue National Park
Extensive savanna landscapes, marshes and lush green forests – during your safari in Kafue National Park, you will experience varied landscapes in Zambia's largest national park!
As well as the big cats, you will meet elephants, buffaloes, wild dogs, antelopes and many different bird species. One of the top things to do in Zambia.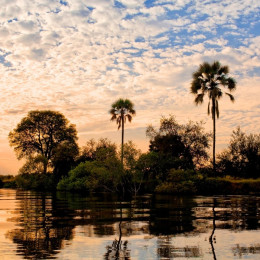 2
Explore the Lower Zambezi National Park
Majestic herd cats, elephant and buffalo herds, waterbucks and antelopes: experience exciting wildlife safaris in the Lower Zambezi National Park where you can get close to the animals.
The park runs along the Zambezi River, so on your safaris, you expect to see herds of elephants and other animals congregating near the Zambezi.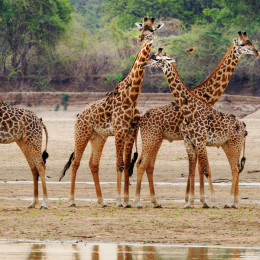 3
Witness abundant wildlife in Luambe National Park
In Luambe National Park in the secluded Luang Valley, hippos, wildebeests, giraffes, elephants and the rare African wild dogs roam. Leopards and lions can also be seen here.
Rich in biodiversity, the park has 200 mammal species and 400 bird species.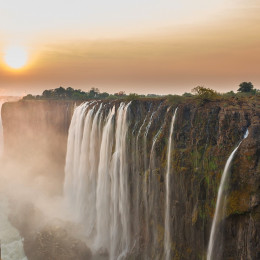 4
Take in stunning views of Victoria Falls
The famous Victoria Falls are certainly one of the most impressive natural wonders in Africa. From the paths along the basalt walls and the Knife Edge Bridge, you have an overwhelming view of the roaring waterfalls.
You can go bungee jumping in the area around the Victoria Falls – while a walking tour is a good way to experience the majesty of the Victoria Falls – watch out for the spray! – you can also get a bird's eye view as you fly a microlight over the Victoria Falls!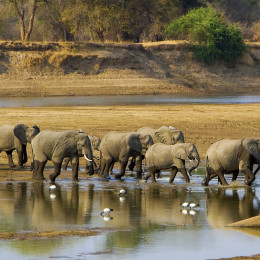 5
Explore South Luangwa National Park and North Luangwa Park
South Luangwa National Park offers an unrivaled density and number of wild animals: pukus (antelopes), impalas, hyenas, jackals, zebras and giant elephant and buffalo herds can be seen here. Lions and leopards also call the park their home.
In North Luangwa Park, animal sightings are less frequent but it offers pure, wild and unspoiled Africa.
Expert tip: Lusaka, the capital city, is a convenient location to fly into and base yourself for a couple of days. Cosmopolitan in nature, Lusaka is rapidly expanding and has several cultural parks, markets, wildlife centers as well a museum you can visit. Another must-visit destination is the charming city of Livingstone. It lies in close proximity to the Zambezi River and serves as the gateway to the magnificent Victoria Falls. When in Livingstone, don't forget to visit the lovely Livingstone museum.
Discover all the best things to do in Zambia by booking your vacation with our experts at Enchanting Travels. Contact us for your tailor-made and obligation-free tour itinerary.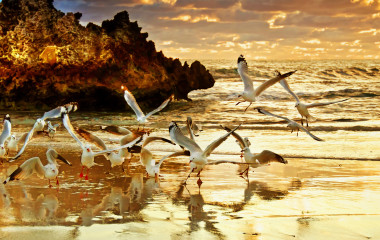 Best trips to take in 2020 – Dream destinations from around the world!
With the 2020s knocking on our doors, how about starting off the new decade with a big bang? What's on your wishlist?
Top five best African Safari Parks you have to see!
Come away with us to a wild, wild land. Such is the pull of the best African safari parks that we guarantee you'll be coming back for more.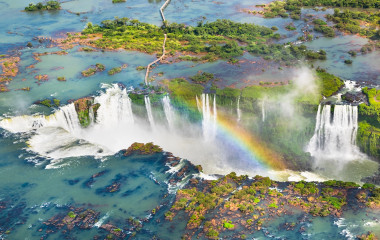 Top 10 Exotic Waterfalls You Need To See
Grand cascades, raging torrents, glorious fountains or ferocious rapids – there are few in the world who don't enjoy waterfalls; and the more magnificent they are, the better!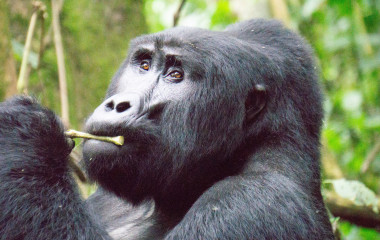 Gorilla Trekking and Safari
11 Days: $ 10,890
/ person
Discover the raw circle of life play out before you at legendary landscapes in East Africa! Starting in the Bwindi Impenetrable Forest of Uganda, come face to face with the last remaining mountain gorillas in the world on a personalized trek.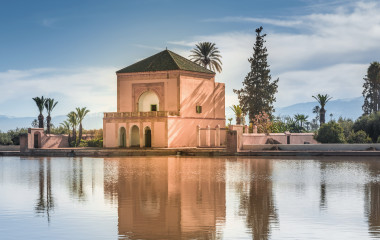 Morocco: Medina Magic and Beni Mellal
8 Days: $ 2,390
/ person
This week-long custom Morocco tour is your ideal introduction to the rich culture that thrives in the country's ancient, Imperial cities. Explore cosmopolitan Casablanca with its bustling Central Market and the beachside suburb of Ain Diab on a private tour.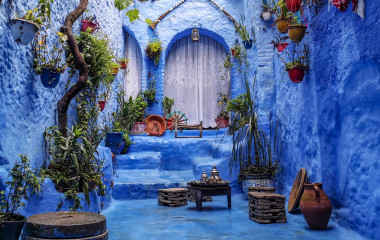 Northern Morocco: Heritage Cities and Desert
15 Days: $ 4,990
/ person
This private Morocco trip takes you into the cultural heart of the North. Start off in the bustling bylanes, riads and souks of Marrakech, where you can explore Arab and Jewish architecture and other landmarks on a guided tour.
THE ENCHANTING DIFFERENCE
One of the very best travel experiences I have ever had. We even got updates once at 3 am! He also made one change in one day's itinerary to accommodate our wishes which was very wonderful. For business, I have traveled to Europe, Russia, all over Asia and South Africa but was blown away by all the beautiful sites in Argentina and Chile.
All the little touches made by our Enchanting Travel consultant, Amelia Edwards, were noticed and recognized by my wife and I. Thank you for making our milestone trip (25th wedding anniversary) such a memorable one! We look forward to engaging Enchanting Travels again for our next South American adventure!!
This was my first adventure as a solo traveler. But while I may have traveled on my own, I was never alone. I was well taken care of by a superb team of planners, trip coordinators, guides and drivers.
Do you have a vacation in mind? Personalize your itinerary with our Trip Builder.