Zambia Travel Guide
From visas information to health and more, get all the information in our Zambia travel guide.
Zambia remains a relatively non-commercial safari destination, where you can experience intimate little camps in beautiful and remote reserves. Together with Zimbabwe, Zambia has the best safari guides in Africa, offering unusually outdoorsy activities, including exciting walking safaris.
Zambia's prolific game is especially exhilarating when encountered on foot. Elephants, lions, wild dogs, spotted hyenas, giraffes and pukus, are just some of the animals you will see. South Luangwa National Park provides the iconic Zambian bush experience, along with the more remote North Luangwa with its specialist walking camps. Lower Zambezi offers motorboat and canoe trips whilst the west is home to Kafue, a huge, remote wilderness. Experience a sensational Victoria Falls tour at Livingstone! The national parks in Zambia allow night drives, adding a new thrilling dimension to game-viewing!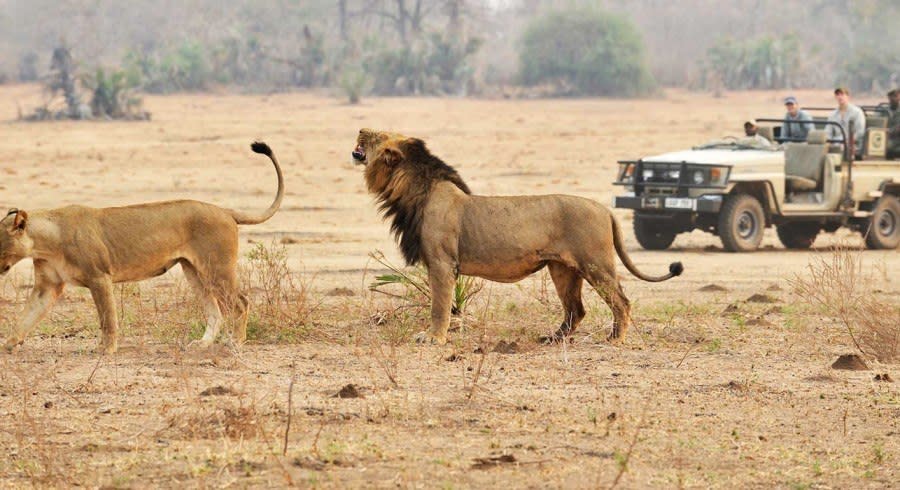 Explore
Where do you want to go? What do you want to do? Be it popular sights or off the beaten path experiences, tell us your travel dream through our trip planner.
Design
Our destination experts will get in touch with you to craft a completely tailor-made, obligation-free itinerary to match your interests and budget.
Experience
Once you have booked your trip, sit back and relax – we'll take care of everything else. With our exceptional local team & 24/7 support, priceless memories await you!
Close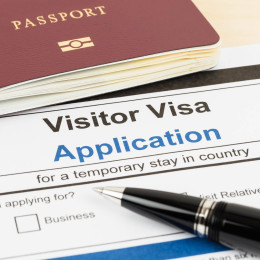 Visa and entry
European, American and Australian citizens, as well as citizens from most Asian countries, require an entry visa to Zambia. The cost for a single entry tourist visa is US$ 50 and the cost for a multiple entry visa is USD$ 80. More information is available on the official visa website.
Visitors re-entering Zimbabwe and Zambia will require a double or multiple entry visa (i.e. visiting the Falls on the Zimbabwe side when staying on the Livingstone side or vice versa, or doing day trips from Botswana to and from Zimbabwe or Livingstone or vice versa.).
In some cases, visas can take up to three months for processing so please consider these circumstances when making a booking since obtaining visas are the responsibility of the traveler.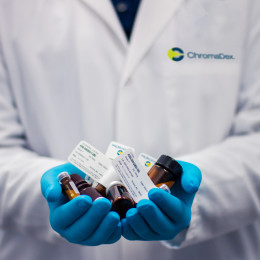 Health information
Before you travel to Zambia, it is a good idea to ensure that all your vaccinations are up to date. These include measles, tetanus, polio, rubella, Hepatitis and your yearly flu shot. Anti-rabies and typhoid vaccinations are also recommended. Since Zambia is a malaria-prone zone, we also advise you to carry mosquito repellent and anti-malaria medicine, and ensure that you wear clothes that cover your adequately in the evenings.
While Lusaka has several good quality clinics and medical facilities, in the interiors of Zambia such facilities are hard to come by. Always ensure that you check the expiry date before taking any medication. Avoid drinking tap water while in Zambia – only drink filtered or bottled water.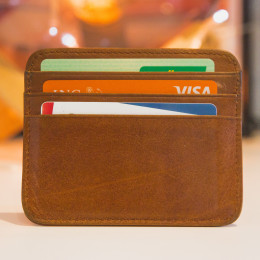 Currency and cards
The official currency in the country is the Zambian Kwacha (ZMW) although US dollars are accepted in most tourist establishments. There are plenty of ATMs all over Zambia for your convenience. However, you will find that ATMs are down or run out of money often. If you wish to pay by US dollar or want to exchange money, only carry notes printed in 2013 or later or they may not be accepted.
Visa is the most commonly accepted card in Zambia. Mastercards are accepted in some establishments while most will not accept Amex cards. Many credit card transactions may require a pin for the payment to go through.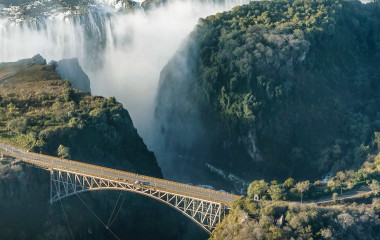 Cape Town, Okavango Delta and Victoria Falls
9 Days: $ 5,690
/ person
Savor three countries and digest a world of experiences! Begin in cosmopolitan Cape Town and its nearby vineyards in South Africa, before heading to the pristine wetlands of Okavango Delta in Botswana.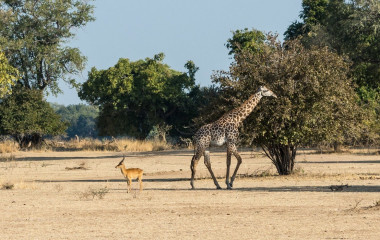 Zambia: Victoria Falls and Safari Highlights
13 Days: $ 13,790
/ person
Discover an untamed wilderness in Africa'a adventure capital! Enjoy exhilarating adventure sports in Victoria Falls and a variety of aquatic and overland activities amid the floodplains, grasslands and forests of Lower Zambezi National Park.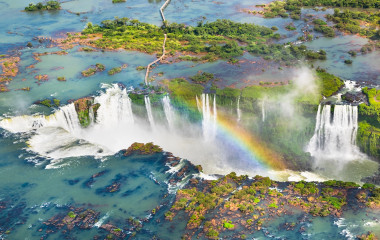 Top 10 Exotic Waterfalls You Need To See
Grand cascades, raging torrents, glorious fountains or ferocious rapids – there are few in the world who don't enjoy waterfalls; and the more magnificent they are, the better!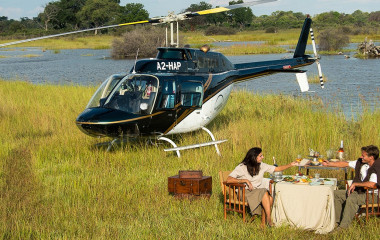 Top 10 Unique Luxury African Safaris for You
Here's our list of the top 10 wildest and most unusual African vacation ideas across eastern and southern Africa.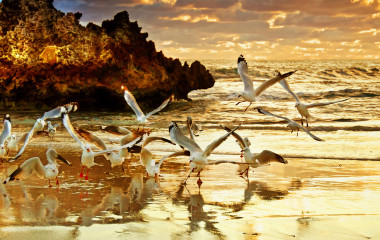 Best trips to take in 2020 – Dream destinations from around the world!
With the 2020s knocking on our doors, how about starting off the new decade with a big bang? What's on your wishlist?
THE ENCHANTING DIFFERENCE
Enchanting Travels custom-designed our African Adventure to include all the specific locations and activities we were interested in. We did not have to worry about any details and were free to enjoy the most extraordinary adventure that was a once-in-a-lifetime experience for our first visit to Africa, including activities at Victoria Falls, safari adventures with great guides, and all the accommodations were fantastic.
We were recommended by friends to use Enchanting travel to help plan our Africa Experience. From first contact to the conclusion of the trip Enchanting travel supported our every need and looked after every detail. Our trip was absolutely flawless and an experience of a life time. I would be happy to discuss our trip with any potential customers as we feel our agenda gave us the perfect overview of sights, culture and safari activities. We came home and feel we missed nothing.
This was truly an "Enchanting" adventure! The value and service was beyond excellent! The entire team ensured every detail was taken care of and went out of their way to welcome us! And every hotel and excursion was amazing, and we were greeted with welcoming open arms every where we stayed! Nothing was left to chance…and we felt so secure knowing Enchanting Travels had everything lined up for us! Even our lodges said Enchanting Travels was a top-notch company!
Do you have a vacation in mind? Personalize your itinerary with our Trip Builder.