Culture of Cambodia
With a culture and traditions steeped in history, you can expect a fusion of local traditions with religious customs. Set in the northwest, the luxury resort city of Siem Reap is perfectly poised for sightseeing tours, with the magnificent relics of the Khmer Empire, Angkor, just outside the city limits. One of the mightiest empires to ever rule the world, the Angkor complex is proof that Khmer architectural genius is comparable only to the world's most stunning wonders, such as Machu Picchu. The Angkor temples, set between the Kulen mountains to the north and the serene Tonle Sap Lake to the south, are typical examples of Khmer-style architecture, and include UNESCO-listed gems such as Angkor Wat, Angkor Thom, Bayon Temple, Banteay Srei, Beng Mealea, Ta Phrom and Preah Khan.
Much of the spurt in Cambodian tourism may be owed to these ruins but, there's a lot more to Cambodia than Angkor Wat temples. In Siem Reap itself, beyond the tourist trails frequented by motorized tuk tuks, or the night markets where street food stalls hawk exotic delicacies, luxury hotels, spas and a dizzying number of foreign travelers, lies a dizzying cultural scene that can rival any other in Southeast Asia. In Phnom Penh, on the banks of the Mekong River, unravel Asian mysticism, romance and heritage – right from the glittering Royal Palace to saffron-clad monks lined up at the morning alms giving ceremony, to the Silver Pagoda, and the Killing Fields from the Khmer Rouge era.
During your private Cambodia tour, you will notice that the culture and tradition are steeped in its history. The official language of Cambodia is Khmer.
Explore
Where do you want to go? What do you want to do? Be it popular sights or off the beaten path experiences, tell us your travel dream through our trip planner.
Design
Our destination experts will get in touch with you to craft a completely tailor-made, obligation-free itinerary to match your interests and budget.
Experience
Once you have booked your trip, sit back and relax – we'll take care of everything else. With our exceptional local team & 24/7 support, priceless memories await you!
Close
Cambodia travel advice
Visit the old town market in Siem Reap to see row after row of souvenir shops, local eateries and buzzing nightlife!
A tuk tuk ride is a great way to experience the local lifestyle. Bear in mind that tuk tuk drivers are not always familiar with the names of streets so it is best to remember the names of famous temples and pagodas close to where you wish to go. Remember also to always negotiate the price beforehand!
Regardless of gender, when meeting someone for the first time, press your palms together in front the of the chest, smile politely and, as you bow, say Chumreap Suor. The lower the bow, the more respect you are giving.
When addressing someone, you can use the title Lok for a man and Lok Srey for a woman before their name.
Choice of transportation in Cambodia is still quite limited. Cars that are available for usage are typically Toyota or Hyundai models from the late 1990s. While being old, these cars thankfully have air-conditioning for your comfort. Wearing a seatbelt in Cambodia is still not common practice – be aware that the vehicles in which you travel won't be fitted with seat belts in accordance with current convention.
If you are giving a gift, avoid white gift wrapping paper and always present gifts with both hands. Note that Cambodians generally do not celebrate birthdays.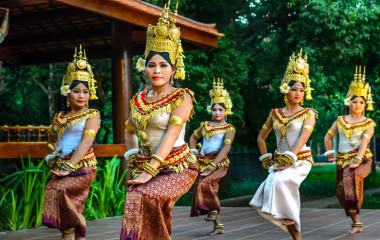 Being a Culture Vulture on your Cambodia Trip
From unique architecture and cultural flair to culinary delights and an inspiring NGO, unearth the charms of authentic Cambodia. Cambodia Trip: The Angkor Village Resort & Spa in Siem Reap The Angkor Wat Temple Complex in Siem Reap is every history enthusiast's dream.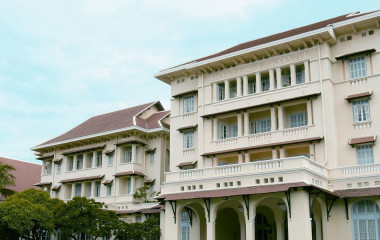 Discover Cambodia's French Colonial Architecture
Famed and most visited for Siem Reap and UNESCO World Heritage Site Angkor Wat which many call a feat of planning and construction, Cambodia's cities possess a wealth of stunning colonial buildings.
Undiscovered Cambodia and Vietnam Destinations
Go off the beaten track on your vacation in Southeast Asia and discover unique hidden gems, tucked away amid misty mountains, rolling valleys, rice terraces and emerald bays.
popular trips to cambodia
Classic Cambodia
7 Days: $ 1,390
/ person
This classic Cambodia trip is the perfect introduction to the culture, history, and heritage of the country. Find a beautiful blend of the past and present amid Phnom Penh's classic buildings, bustling waterfront, and cafe-lined streets.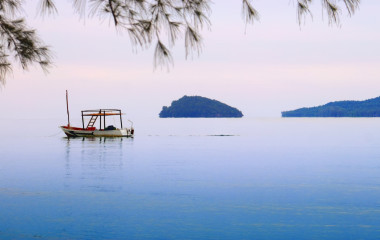 Temples and Beaches of Cambodia
11 Days: $ 2,590
/ person
Discover the top attractions in Cambodia on this private tour. Begin your tour in Siem Reap with a personalized excursion to the magnificent Angkor Wat temples.
Highlights of Cambodia in Luxury
11 Days: $ 3,190
/ person
Experience the natural beauty and ancient heritage of Cambodia in luxury! Not just premium accommodation, tour Cambodia with the best local experts in plush vehicles while you enjoy excursions tailored to your interests.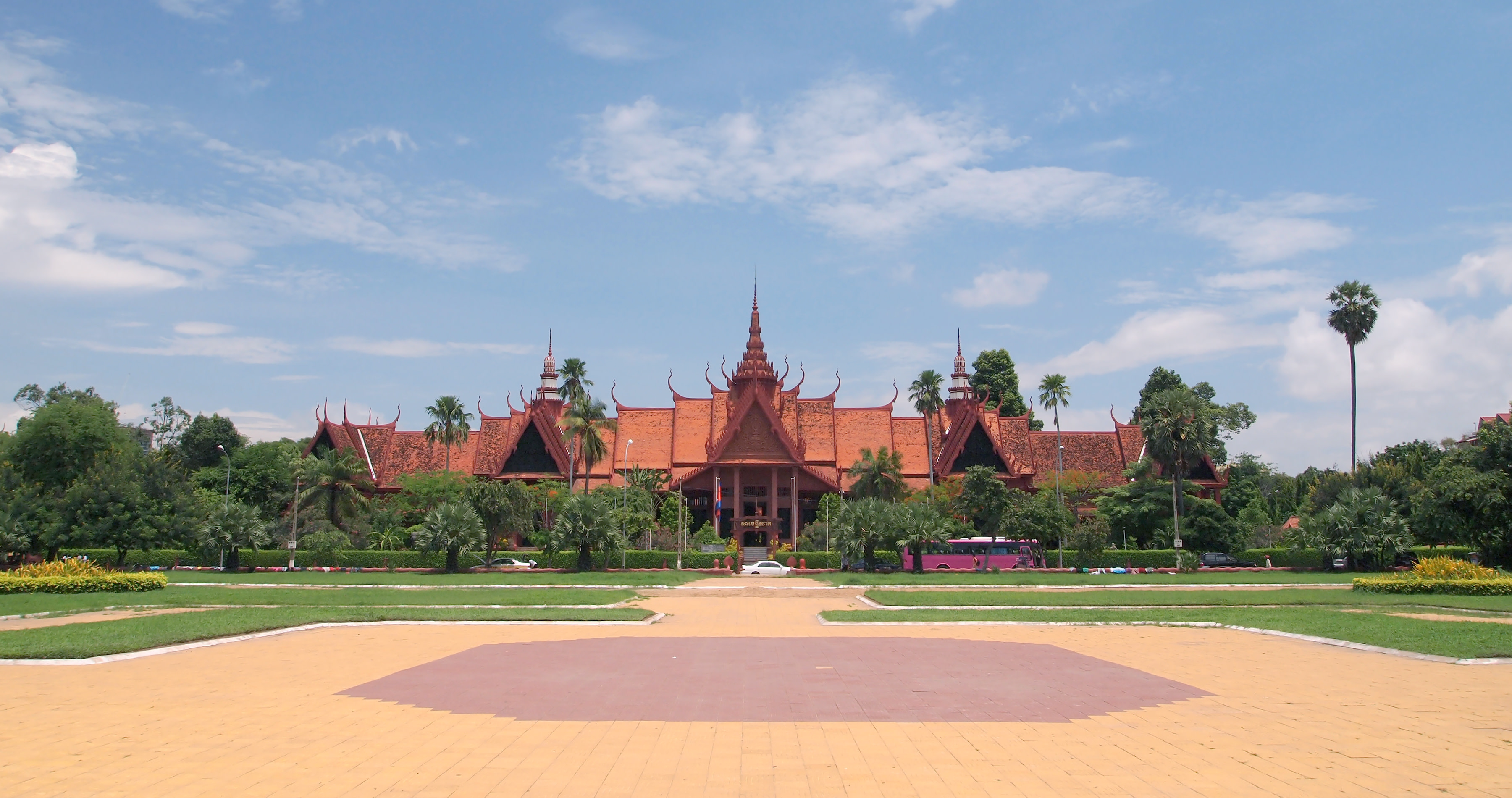 THE ENCHANTING DIFFERENCE
One of the very best travel experiences I have ever had. We even got updates once at 3 am! He also made one change in one day's itinerary to accommodate our wishes which was very wonderful. For business, I have traveled to Europe, Russia, all over Asia and South Africa but was blown away by all the beautiful sites in Argentina and Chile.
All the little touches made by our Enchanting Travel consultant, Amelia Edwards, were noticed and recognized by my wife and I. Thank you for making our milestone trip (25th wedding anniversary) such a memorable one! We look forward to engaging Enchanting Travels again for our next South American adventure!!
This was my first adventure as a solo traveler. But while I may have traveled on my own, I was never alone. I was well taken care of by a superb team of planners, trip coordinators, guides and drivers.
Do you have a vacation in mind? Personalize your itinerary with our Trip Builder.