Cambodia Travel Guide
Cambodia is enigmatic, stimulating and baffling. It is where you just sit back and experience pastoral life's rhythm, enjoy the tranquility of swaying palms, witness the worldly knowledge and peace in a monk's face, take in the fragrant oriental aromas and wave back at the seemingly endless stretches of paddy.
So what are the most important things to think about before you travel to Cambodia? How much cash should you carry? Will your cards work in Cambodia? What is the official language and what can you expect from the culture and cuisine? Find answers to all this and more, in our Cambodia travel guide.
Dream Carefree
Go ahead and dream big. Enchanting Travels experts are here to help you plan the ultimate escape. Tell us your vision for the trip of a lifetime and we'll make it a reality.
Plan Carefree
One of our destination experts will reach out to craft a completely customized itinerary. Book your personalized journey and know that our flexible policies have you covered.
Travel Carefree
Relax and prepare for takeoff, knowing that your trip is perfectly planned and you have a personal concierge on call 24/7. Our experts are here to keep you safe and handle the details.
Close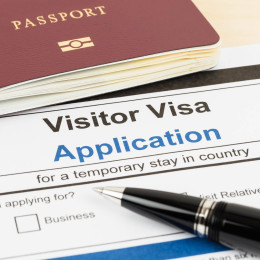 Visa and entry
A visa (and passport) is required by nationals from Britain, Australia, Canada, USA and EU countries. No need to provide a proof-of-return air ticket. Visas are usually issued by your nearest Cambodian Embassy or consulate in your country or online via the Ministry of Foreign Affairs: mfaic.gov.kh
Most visitors to Cambodia require a one-month tourist visa, although some visitors enter on a one-month business visa. The effective date will be on the entry date (mentioned in the approval letter). You are not allowed to enter Cambodia before the authorized date of entry. Most nationalities are eligible for a one-month visa on arrival at Phnom Penh airport or Siem Reap airport, and at land borders. This can incur an administration charge of up to US $4. Don't forget to bring payment in US dollars and one passport photo. Please be aware that sometimes there can be long queues at the airport when obtaining a visa on arrival, but lines move fairly quickly.
For more information, please visit your local consulate here.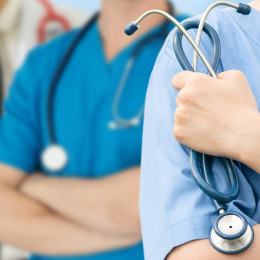 Health information
You will need a certificate proof of your yellow fever vaccination: You will need as proof of the same will only be required if you have visited a country in the yellow-fever zone within the last 6 days prior to entering Southeast Asia. Medical facilities and services in Cambodia do not meet international standards. Both Siem Reap and Phnom Penh have a limited number of internationally run clinics and hospitals that can provide basic medical care. Medical care outside these two cities is almost non-existent.
Local pharmacies provide a limited prescription supplies but the quality might not be entirely reliable. It is advised to carry along an adequate supply of medications for the duration of your stay in Cambodia. For serious illnesses/injuries, Bangkok is the ideal place to seek treatment.
We highly encourage you to purchase travel insurance for your trip.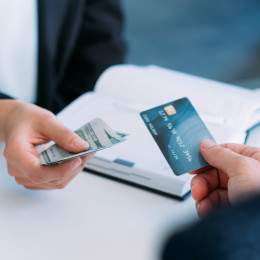 Currency, cash and cards
Cambodia's official currency is the Riel (KHR). While USD, GBP and Euro, and some other currencies can be exchanged in Cambodia, USD is your best option for favorable rates.
Please note that Riel is a non-convertible currency, meaning once you have left Cambodia, it is useful only as wallpaper. Banks outside Cambodia will not accept or exchange it. International access ATMs dispensing US Dollars can be found in most major tourist centers across the country.
In remote areas people only use riel or small dollar change. Cash in other major currencies can be changed at banks or markets in Phnom Penh and Siem Reap. Banks offer a meager rate for any non-dollar transaction, so it is advised to use money-changers for this kind of transaction. Cash advances on credit cards are available in Phnom Penh, Siem Reap and Battambang. Canadia Bank and Union Commercial Bank offer free cash advances, but most other banks advertise a minimum charge of US $ 5. ATM machines dispense US dollars and large withdrawals of up to US $ 2,000 are possible.
Cambodia Acleda Bank now offers travelers check cashing at many branches, bringing financial freedom to far-flung provinces as well. It is best to have checks in US Dollars, though it is also possible to change euros at this Bank and most of the other major currencies at branches of Canadia Bank. Generally, you would pay about 2% commission to change traveler's checks.
Language and communication
Khmer or Cambodian is the language of the Khmer people and the official language of Cambodia. It is the second most widely spoken Austro-Asiatic language (after Vietnamese). French and Vietnamese are still spoken by members of the older generation, but the use of English is rapidly becoming widespread throughout the country.
Cambodia's country code is +855. There is an extensive mobile system. This might be a more prudent option for you when compared to the limited landline system. All phone numbers are six digits with a three-digit prefix that differ for each province. Proper domestic and international calling and fax services are available in post offices and hotels in Phnom Penh and other major cities.
If you wish to purchase a local SIM, please ask your Enchanting Travels Trip Coordinator or your guide for assistance. You will usually need to produce some proof of ID, such as a passport. Top up vouchers are available at local stores.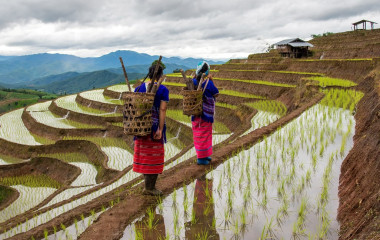 Undiscovered Cambodia and Vietnam Destinations
Go off the beaten track on your vacation in Southeast Asia and discover unique hidden gems, tucked away amid misty mountains, rolling valleys, rice terraces and emerald bays.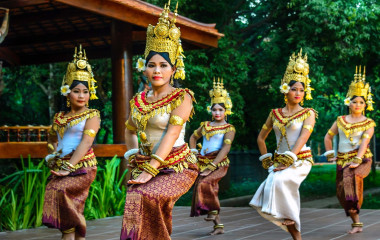 Being a Culture Vulture on your Cambodia Trip
From unique architecture and cultural flair to culinary delights and an inspiring NGO, unearth the charms of authentic Cambodia. Cambodia Trip: The Angkor Village Resort & Spa in Siem Reap The Angkor Wat Temple Complex in Siem Reap is every history enthusiast's dream.
Top Festivals in Asia You Just Cannot Miss
Get up close and personal with fascinating cultures by attending these top festivals in Asia.
POPULAR TRIPS TO cambodia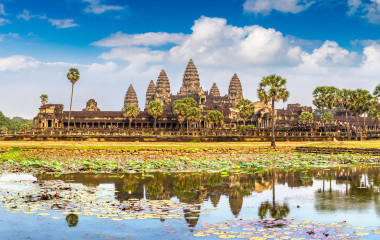 Classic Cambodia
7 Days: $ 1,590
/ person
This classic Cambodia trip is the perfect introduction to the culture, history, and heritage of the country. Find a beautiful blend of the past and present amid Phnom Penh's classic buildings, bustling waterfront, and cafe-lined streets.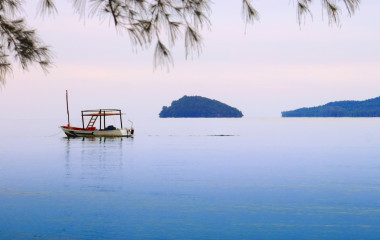 Temples and Beaches of Cambodia
11 Days: $ 2,590
/ person
Discover the top attractions in Cambodia on this private tour. Begin your tour in Siem Reap with a personalized excursion to the magnificent Angkor Wat temples.
Load More
THE ENCHANTING DIFFERENCE
We have had the opportunity to travel quite a bit but this trip was exceptional! We had 12 flights from start to finish and Enchanting Travels made this seamless. Each country Jojo and Sapna had some special arranged for us that truly made the trip unforgettable. Dinner in the rice fields in Vietnam, Kampong Khleang and lunch in a locals home. Patara Elephant Reserve and cooking dinner in a locals home, Private speed boat for the day to the Phi Phi islands.
If you want an unforgettable exquisite travel experience, feel confident that Enchanting Travels will exceed your expectations from the first day all the way through your trip. I wouldn't hesitate to book with them a recommended their excellent company.
We were taken care in every aspect of our trip. It was flexible based on our needs but structured enough to see everything we wanted and needed to see.
Do you have a vacation in mind? Personalize your itinerary with our Trip Builder.