What are the top ten things to do in Indonesia?
Indonesia is one of the most sought-after travel destinations in Southeast Asia and it is hard not to see why. From the magnificent ancient temples to volcanic mountains, quaint villages, lush hiking trails and a deep, rich cultural heritage, there is much to experience and many things to do in Indonesia.
You have the magnificent temples at Borobudur, the majestic Sultan's Palace at Yogyakarta, a remote island experience on the Gili Islands, the cultural attractions of Ubud, the natural wonders of Sumatra, the island delights of Lombok, the magnificent Komodo dragon on Komodo and the beaches and coral reefs of Raja Ampat – this list is endless! With around 17,500 sun-drenched islands, one thing is for sure, you will definitely not be short of things to do on your Indonesia trip!
In case you are wondering what are the best things to do in Indonesia and how best to get the most out of your travels, then we have a few tips for you! Here is a list of the top things to do in Indonesia curated by our Enchanting Travels specialists, which should definitely be part of your Indonesia travel guide!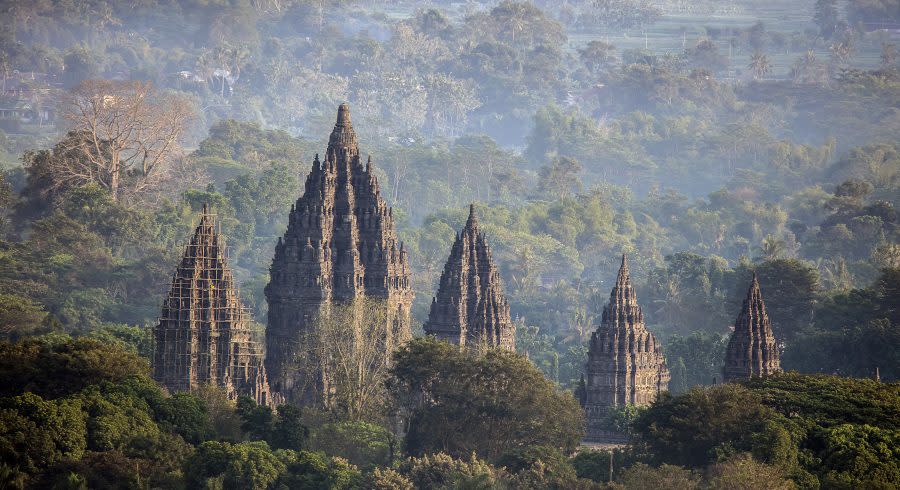 Dream Carefree
Go ahead and dream big. Enchanting Travels experts are here to help you plan the ultimate escape. Tell us your vision for the trip of a lifetime and we'll make it a reality.
Plan Carefree
One of our destination experts will reach out to craft a completely customized itinerary. Book your personalized journey and know that our flexible policies have you covered.
Travel Carefree
Relax and prepare for takeoff, knowing that your trip is perfectly planned and you have a personal concierge on call 24/7. Our experts are here to keep you safe and handle the details.
Close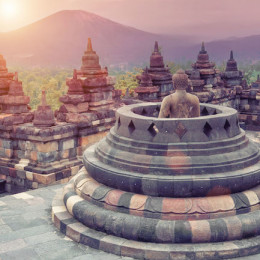 1
Experience the Sunrise at Borobudur Temple
A truly unforgettable moment and one of the top things to do in Indonesia! The Borobudur Temple is the largest Buddhist temple in the world. Built almost 100 years ago, it is a uniquely pyramid-shaped site.
Its ancient Mahayana Buddhist temple is located on a hill between the twin volcanoes of Sundoro-Sumbing and Merbabu-Merapi. It makes for a truly remarkable sight, bathed in the rays of the rising sun.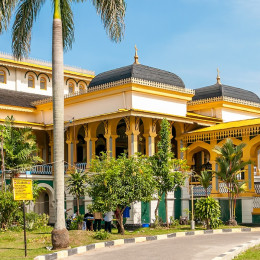 2
Explore the Sultan's Palace of Yogyakarta
The Sultan's Palace of Yogyakarta was built in the 18th century and is ideal for you to visit during your cultural tour of Indonesia. Today it still remains the residence of the Sultan. At the same time, it is a museum for visitors who wish to learn more about the island culture of Java.
Apart from the palace and the iconic Borobudur temple, Yogyakarta is also known for its Prambanan Temple, dedicated to the divine Hindu Trimurti (trinity).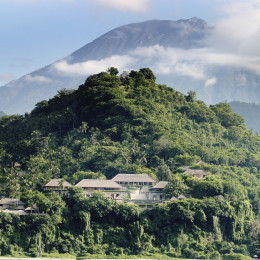 3
Discover the Varied Delights of Candidasa
The relaxed coastal town of Candidasa has no dream beaches to offer, but this is more than made up for by the quiet and friendly nature of the inhabitants. Enjoy a range of accommodation options and cuisines along with formal restaurants to small, intimate eateries.
Moreover, the place is an ideal starting point for hiking in the surrounding mountains. Head to the nearby village of Tenganan, for several magnificent walking and trekking routes. The town is the perfect place to base yourself to explore the islands of Eastern Bali.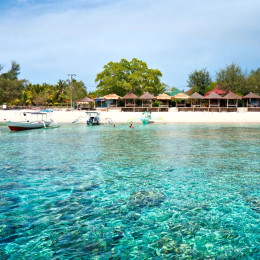 4
Head to the Island of Gili Meno
If you are looking for a beach vacation, the island paradise of Gili Meno (the smallest of the three Gili Islands in the Lombok region) is ideal for you. Immerse yourself in the colorful underwater world of the island, with its corals, squid and turtles – one of the top things to do in Indonesia.
You can walk around the entire island in less than two hours along its stunning beaches, which you can enjoy practically all to yourself! Embark on fabulous diving and snorkeling forays – on exciting nighttime dives you can spot the giant moray eels and an array of shellfish among other marine delights. Don't forget to catch the early morning visit of sea turtles as they venture from colorful corals up to the shore.
Meanwhile, the largest of the Gili islands in the Lombok region, Gili Trawangan still manages to remain car-free!
5
Marvel at the Mount Bromo
The active volcano of Mount Bromo in Semuru National Park is one of the largest attractions of the Tengger Massif. From the neighboring mountain of Penjakan, you have a spectacular view of this imposing volcanic mountain.
Hike to the summit of Mount Bromo and take in your expansive surrounds!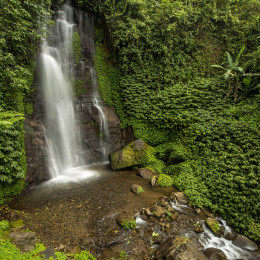 6
Explore the Village of Munduk
The picturesque mountain village of Munduk nestles gently in a lush green landscape, which is traversed by coffee, cocoa and spice plantations. Go on a trekking tour to one of the many waterfalls that descend this rocky landscape.
Munduk has a rich history – it was once home to a sophisticated civilization between the 10th and 14th centuries.
7
Unwind on the Sanur Beach
Take a walk on the beach promenade of Sanur Beach and enjoy the special charm of this former fishing village. Taste local delicacies in one of the numerous gourmet restaurants with delicious Indonesian flavors.
Expect a good dose of culture with both contemporary and classical art vying for attention. Truly one of the most beautiful places to visit in Indonesia!
Another popular beach destination is Nusa Dua. It is located on the southern tip of the Bukit Peninsula and offers stunning views of the surrounding beaches and seascape. what makes Nusa Dua a must-visit destination, especially for snorkeling? Think inviting crystal clear waters, vibrant marine life and unending beaches. Add to the mix colorful bazaars and fresh seafood making a truly charming destination!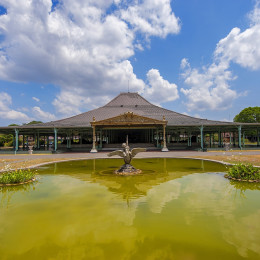 8
Immerse Yourself in Javanese Culture at Solo
In the former royal town of Solo, the Javanese traditions are particularly lively. The city is considered to be one of the most important cultural centers of Java, as it houses many music and dance academies. These academies attract students and teachers from around the country and you could even catch a performance. Handicraft lovers shouldn't miss buying Solo's regional batiks, which are globally renowned.
Another popular destination in Java, in the eastern part of the island, is the Bromo Tengger Semeru National Park.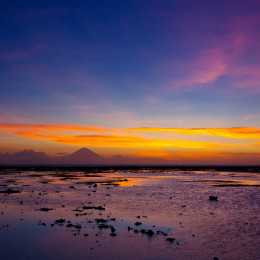 9
Hike Through Plantations in Lombok
During your Indonesian tour, take a long hike through the tobacco and rice fields and cocoa plantations of Lombok. Visit imposing temples and small, traditional villages whose colonial architecture has been well-preserved.
If you love adventure, head to the center of the island, home to a picturesque volcanic crater. The island also has several pristine and tranquil beaches, such as Mawun.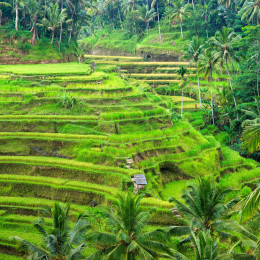 10
Explore the Marvels of Ubud
Discover the historic town of Ubud, which is also a UNESCO World Heritage site. In over 500 years, the rice cultivation area in the Jatiluwih Valley has grown into a complex system of canals, aqueducts and canals, organically integrated into the spectacular mountain landscape.
Ubud is the center of Balinese craft and traditional dance with many shops and boutiques offering an ideal ground for unusual and unique retail therapy, and several culinary delights as well! Yet, despite this growth, Ubud still retains an untouched charm – rainforests with majestic, centuries-old trees, and dramatic gorges afford scenic vistas!
Apart from being the cultural and spiritual heart of Bali, Ubud is also known for its Balinese cuisine. From Bali, you can also head to Komodo to see the Komodo dragons.
Expert tip: Further north, in the dreamy Raja Ampat archipelago you'll find the richest variety of marine life and corals in the world. And there's more that makes Raja Ampat one of the most beautiful island archipelagos in the world. In Raja Ampat, you will be surrounded by diverse stunning scenery: from jungle-covered islands to white sandy beaches as well as crystal clear waters, dotted with lagoon and caves and stunning islets.
Discover all the best things to do in Indonesia by booking your vacation with our experts at Enchanting Travels. Contact us for your tailor-made and obligation-free tour itinerary.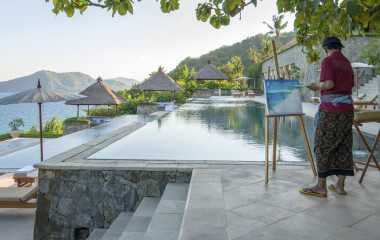 Top 10 Best Ever Luxury Pools on Your Bali Holidays
We've made a list of our top 10 luxury swimming pools that'll bring your dream Bali holidays to life. Come on over, and plunge right in!
popular trips to indonesia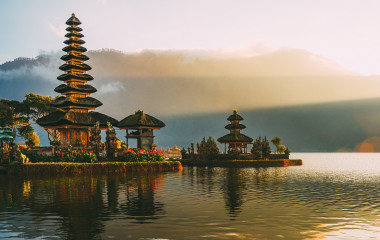 Best of Singapore and Bali
12 Days: $ 3,990 $ 3,290
/ person
Take in the highlights of Singapore and Bali in Indonesia on this personalized tour. Beginning in the island nation of Singapore, discover a melting pot of cultural influences, modern architecture, and the beautiful Gardens by the Bay on a privately guided excursion.
Classic Sumatra and Java
10 Days: $ 4,090
/ person
This Indonesia vacation takes you deep into the enchanting worlds of Singapore, Sumatra and Sulawesi. Meet endangered orangutans in the Indonesian rainforest and take time to explore your jungle surrounds.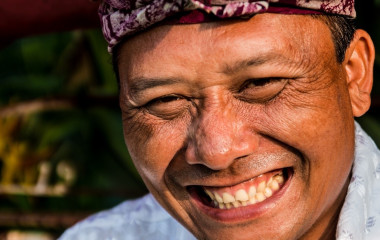 The Heart of Indonesia: Java and Bali
17 Days: $ 4,190
/ person
This Indonesia trip artfully combines the impressive temples of Java with the twin volcanoes Bromo and Ijen, and the beautiful landscapes of Bali. The perfect introduction to incredible Indonesia, with the promise of unforgettable impressions including contrasting beach stays in Candidasa and Nusa Dua.
THE ENCHANTING DIFFERENCE
One of the very best travel experiences I have ever had. We even got updates once at 3 am! He also made one change in one day's itinerary to accommodate our wishes which was very wonderful. For business, I have traveled to Europe, Russia, all over Asia and South Africa but was blown away by all the beautiful sites in Argentina and Chile.
All the little touches made by our Enchanting Travel consultant, Amelia Edwards, were noticed and recognized by my wife and I. Thank you for making our milestone trip (25th wedding anniversary) such a memorable one! We look forward to engaging Enchanting Travels again for our next South American adventure!!
This was my first adventure as a solo traveler. But while I may have traveled on my own, I was never alone. I was well taken care of by a superb team of planners, trip coordinators, guides and drivers.
Do you have a vacation in mind? Personalize your itinerary with our Trip Builder.