Indonesia Travel Guide
Indonesia, spread over 17,508 volcanic islands, is the largest archipelago in the world! A paradise for nature and adventure lovers, pristine beaches and colorful underwater worlds meet unique landscapes, volcanoes and wildlife-rich jungles in Indonesia. Combined with rich cultural experiences – from Dutch colonial heritage and UNESCO listed-temples to indigenous cultures – and world class pampering at luxury resorts, it's a beautiful illustration of Asia's diversity.
In a country with such diversity, it is important to learn some details before you visit: what language is commonly spoken; what visas can you avail; what are communications like on the islands. Here the most important Indonesia travel tips compiled by our destination experts.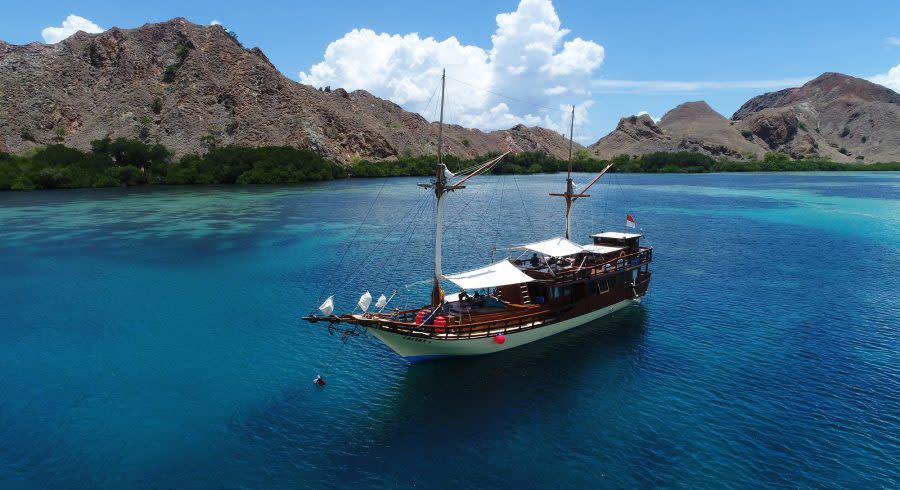 Dream Carefree
Go ahead and dream big. Enchanting Travels experts are here to help you plan the ultimate escape. Tell us your vision for the trip of a lifetime and we'll make it a reality.
Plan Carefree
One of our destination experts will reach out to craft a completely customized itinerary. Book your personalized journey and know that our flexible policies have you covered.
Travel Carefree
Relax and prepare for takeoff, knowing that your trip is perfectly planned and you have a personal concierge on call 24/7. Our experts are here to keep you safe and handle the details.
Close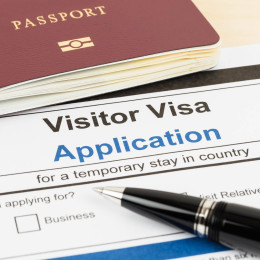 Visa and entry
Visitors traveling to Indonesia from Australia, UK and the USA do not require a visa for a stay of under 30 days. This visa-free entry is only possible at designated air and seaports only such as Jakarta and Yogyakarta in Java, Denpasar in Bali, and Lombok. If you are planning to enter through airports that don't offer the visa-free facility, you will receive a 'visa-on-arrival' at the time of your entry.
Visitors can extend a visa-on-arrival once after 30 days of entry. For this, you will be required to produce an onward/return ticket at any of the ports of entry, and the visa fee in cash. If you are planning to stay for longer, you will need to apply for a visa in advance at the appropriate embassy in your country of residence. Please note that your passport should be valid for at least 6 months from the date of your departure.
For more information, please visit the site for you local consulate here.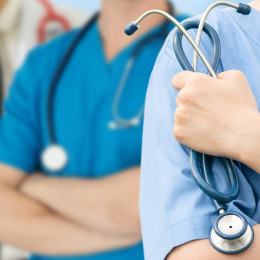 Health information
Generally no vaccinations are required except for yellow fever if you are traveling from an area where the disease is present. It is best to be inoculated against typhoid, cholera, hepatitis A and B, tetanus and polio. Malaria and dengue fever are present in some parts of Indonesia so we advise you to take necessary precautions if you are venturing off the typical tourist trail. Please consult your doctor about vaccinations and up-to-date precautionary medicines before you travel. Medical or healthcare facilities in Indonesia generally do not match up to international standards yet. However, every major city has hospitals that are able to administer basic healthcare adequately. You will find few pharmacies in smaller cities with a limited supply of medicines. We recommend that you carry some basic medication and supplies for your tour. Don't forget to purchase insurance before your trip!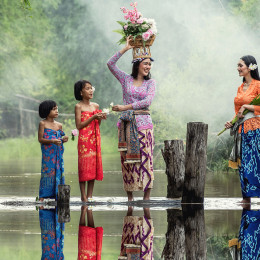 Language and communication
Language
The official language of the country is Indonesian (also known as Bahasa Indonesia to locals). Javanese is the most commonly spoken language albeit without any official status. While English is taught in schools, most Indonesians, especially in rural areas, prefer to speak in the local dialect.
Communication
The country code for Indonesia is +62.
Most hotels have IDD phones that you can use. For a less expensive option, head to any one of the many internet cafes that not only offer cheaper phone rates but also sell prepaid international calling cards. If you wish to purchase a phone or local number traveling in Indonesia please contact your Enchanting Travels Trip Coordinator or local guide for the best options.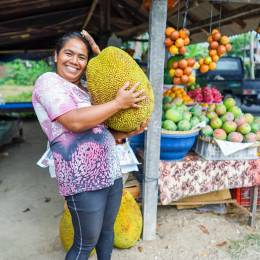 Shopping in Indonesia
Indonesia is known for its distinctive handicrafts and local products. Best buys include batik textiles, silverwork, wood carvings, puppets, handmade kites, paintings and ceramics. Bali offers the great choice when it comes to shopping for locally produced handicrafts. Larger cities such as Jakarta, also sell a wide range of products at competitive prices. Except for fixed price stores, some amount of good humored bargaining is expected – it's not unusual to start at a price of about 60% lower the ask and then work your way up!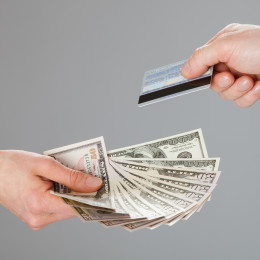 Currency, cash and cards
The official currency of Indonesia is the Rupiah (RP).
Credit cards are widely accepted in major cities and towns. You will easily find ATM machines in larger towns and tourist destinations. Banks open from 0800 to 1500 hrs on weekdays and closed on Saturdays. You can also change money at exchange counters that are open until early evening. When taking US dollars in cash, make sure the bills are
new and crisp as banks and money exchanges in Indonesia can be selective about which bills they accept. It is hard to break larger bills so make sure that you carry some change.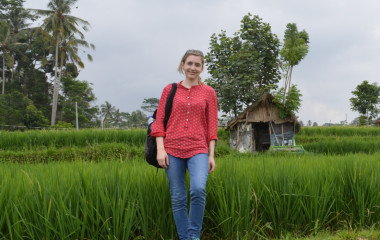 Top Indonesia Travel Tips from Enchanting Travels
Discover more about Indonesia from our Travel Consultant, Kathrin Mayr, who shares her top Indonesia travel tips after experiencing the nooks and crannies of the wonderful island nation! Indonesia – the name alone conjures up images of an exotic paradise with powdery white beaches, smoldering volcanoes, mystical cultures and above all, adventure!
POPULAR TRIPS TO indonesia
Highlights of Java and Bali
13 Days: $ 2,190
/ person
On this delightful tour of Indonesia's two most famous islands, take in the stunning UNESCO-listed Borobudur temples and other historic gems of Java and Bali. Explore the lush countryside and vibrant culture of Ubud too and then relax on the tranquil beach of Nusa Dua, just a short distance from Bali's busiest beaches.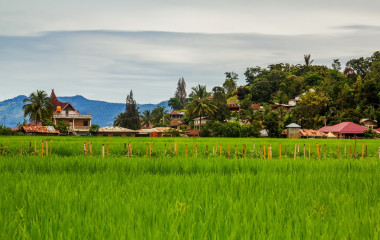 Best of Sulawesi and Sumatra
16 Days: $ 6,490
/ person
Uncover the tropical treasures of Sulawesi and Sumatra with this private Indonesia tour. From enigmatic Hong Kong, make your way to the lush jungles in Sumatra where a host of endangered primates await you.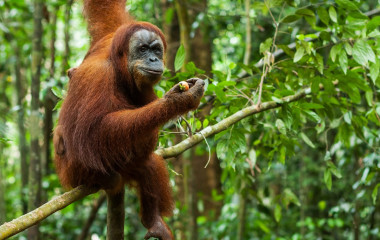 Classic Sumatra and Java
10 Days: $ 4,090
/ person
This Indonesia vacation takes you deep into the enchanting worlds of Singapore, Sumatra and Sulawesi. Meet endangered orangutans in the Indonesian rainforest and take time to explore your jungle surrounds.
Load More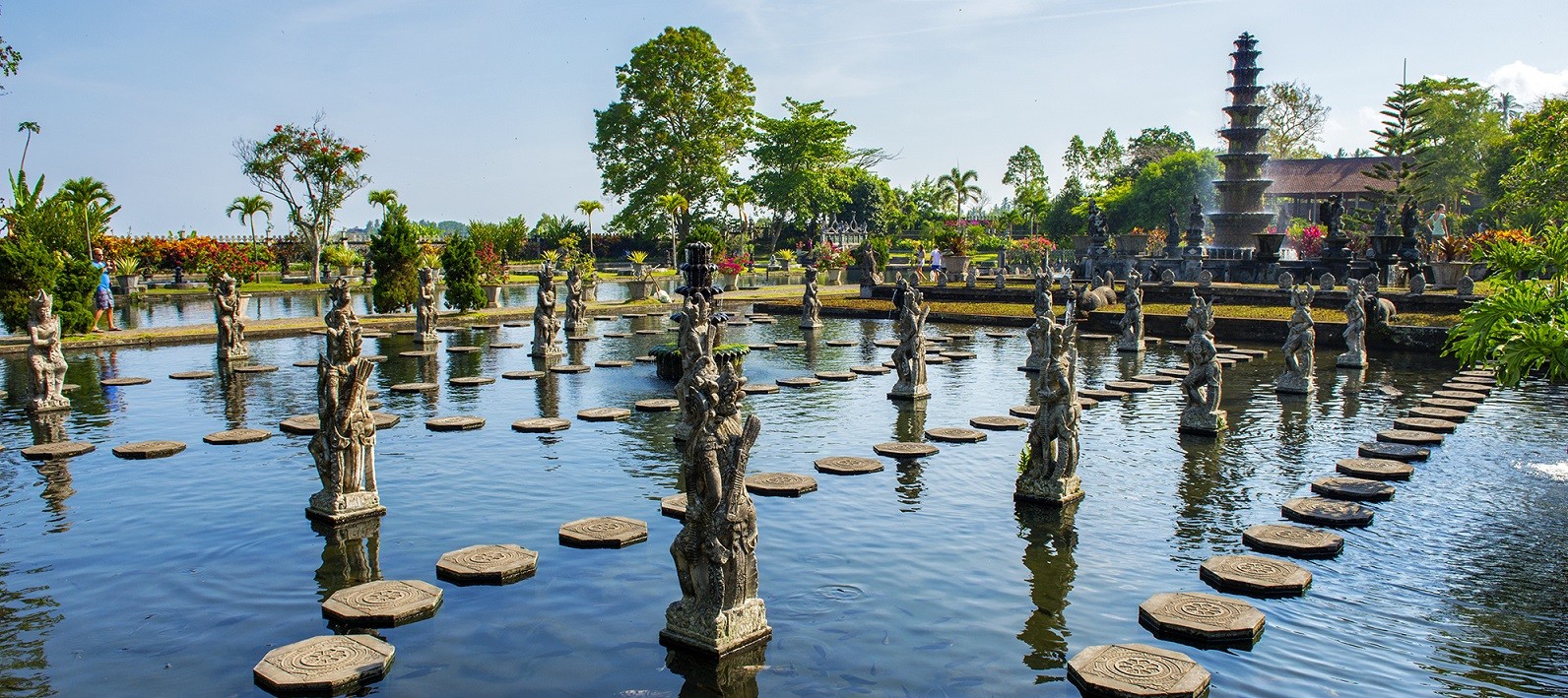 things to do in indonesia
THE ENCHANTING DIFFERENCE
Enchanting Travels made everything about planning our honeymoon totally seamless. We're relatively seasoned travelers and their ability to take care of the hard stuff (logistics) and take our advice on the fun stuff (activities and accommodation) was a great partnership. We had fun planning and even more fun on the trip.
I have traveled the world with Enchanting Travels for many consecutive years. Every trip is unique, exciting and unforgettable. Enchanting staff looks after me since day one we start planning the trip and follows up with me throughout my travel. If I need anything big or small, they go miles to help! I can not imagine a travel agency with better quality service than Enchanting Travels!
They took care of almost everything for us! It was wonderful! We had time with our guides that showed us the world of Indonesia, we would not have recognized otherwise, and we also had time on our own to discover and relax! You will not be disappointed if you book with Enchanting Travels!
Do you have a vacation in mind? Personalize your itinerary with our Trip Builder.