History of Laos
The history of Laos dates back thousands of years; in fact, the people of Laos can trace back their roots for almost 50,000 years! In 2009, a human skull believed to date back at least 46,000 years, was discovered in the northern Laos!
Around 8th century AD, the Lao people moved southwards from China and in the 13th century, seized control of Muang Sua – modern-day Luang Prabang. Between the 14th and the 18th centuries, Laos acquired the title of Land of a Million Elephants. The name was given in deference to the powerful animals that defended the kingdom and, as you will find during your Laos tours, persists even today! Despite many invasions over the next 350 years, the kingdom prospered, but this was not to last.
In the 19th century, Laos was divided into three parts and large scale deportations into Siam, slave raids and rebellions, greatly weakened the country. The French ruled Laos between 1893 and the 1950s, and after independence, Civil War ensued.
Eventually, in the 1990s, the country began to introduce social and economic reforms, and diplomatic relations improved. Today Laos tourism brings much revenue into this developing nation.
Top Laos Travel Tips – History
Visit the famous Plain of Jars during one of our private Laos tours to see hundreds of megalithic stone jars from the early Iron Age that contain human remains and burial goods.
Dream Carefree
Go ahead and dream big. Enchanting Travels experts are here to help you plan the ultimate escape. Tell us your vision for the trip of a lifetime and we'll make it a reality.
Plan Carefree
One of our destination experts will reach out to craft a completely customized itinerary. Book your personalized journey and know that our flexible policies have you covered.
Travel Carefree
Relax and prepare for takeoff, knowing that your trip is perfectly planned and you have a personal concierge on call 24/7. Our experts are here to keep you safe and handle the details.
Close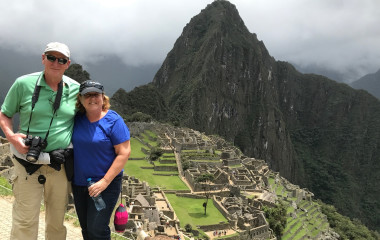 Your Ultimate Guide to the Top 10 UNESCO World Heritage Sites of 2019
They are stunning feats of architectural genius, historic centers of ancient cities, or incredibly rich habitats that are fast disappearing. Curated by our experts, discover 2019's top 10 UNESCO World Heritage sites from our exotic world.
Undiscovered Laos Destinations: The Hidden Gems
You may have heard about popular Laos destinations and what they offer, such as the morning alms-giving ceremony in Luang Prabang of Laos, an enchanting boat cruise on Mekong River at Champasak to see the rare Irrawaddy water dolphins, and the French colonial architecture of Vientiane in Laos.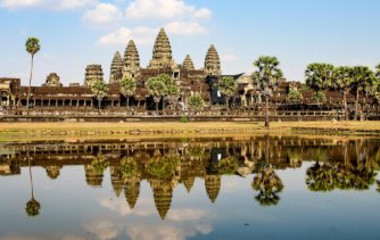 Cultural Highlights of Vietnam, Cambodia and Laos
20 Days: $ 4,790
/ person
This Southeast Asia tour offers the ideal introduction to the most popular destinations in Vietnam, Laos, and Cambodia. Beginning in Luang Prabang, experience the Buddhist heritage of Laos with local experts as you witness the morning 'almsgiving ritual', and visit the mysterious Pak Ou caves with its thousands of Buddha figures.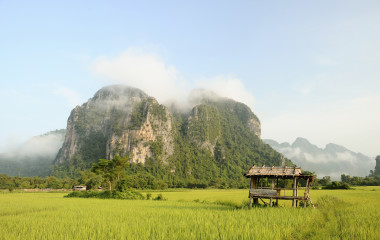 Lose yourself in Laos
9 Days: $ 2,790
/ person
Discover hidden gems, incredible natural beauty and a unique way of life on your custom Laos tour. Cruise gently down the Mekong River observing the daily life of hill tribes and local villages until you reach Luang Prabang – the jewel of Indochina.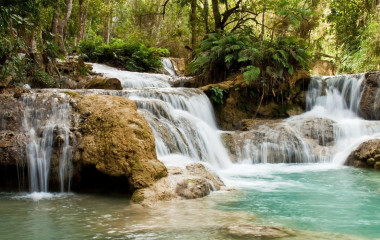 Undiscovered Laos
13 Days: $ 3,390
/ person
This new Laos itinerary allows you to venture through incredibly off-the-beaten-path small towns, which are brimming with authentic experiences! Rather than flying across Laos, this unique journey connects North and South Laos with stunning drives and a treasure trove of natural beauty. A completely private vacation, you can tailor this Laos trip to match your interests and preferences with recommendations from any one of […]
THE ENCHANTING DIFFERENCE
One of the very best travel experiences I have ever had. We even got updates once at 3 am! He also made one change in one day's itinerary to accommodate our wishes which was very wonderful. For business, I have traveled to Europe, Russia, all over Asia and South Africa but was blown away by all the beautiful sites in Argentina and Chile.
All the little touches made by our Enchanting Travel consultant, Amelia Edwards, were noticed and recognized by my wife and I. Thank you for making our milestone trip (25th wedding anniversary) such a memorable one! We look forward to engaging Enchanting Travels again for our next South American adventure!!
This was my first adventure as a solo traveler. But while I may have traveled on my own, I was never alone. I was well taken care of by a superb team of planners, trip coordinators, guides and drivers.
Do you have a vacation in mind? Let us help you create the trip of a lifetime.