When is the best time to visit Singapore?
The best time to visit Singapore depends on what you wish to see and do. July-September is considered the festive season – a great time to explore the many facets of Singapore. True to its location in Southeast Asia, Singapore generally remains hot and humid all year round with a tropical climate.
The February to April months, between the 'summers' and 'winters', are quite pleasant. These months too could be considered the best time to visit Singapore as there are plenty of outdoor activities during this time period along with a number of festivals both cultural and traditional. The hottest months are May and June with temperatures often climbing into the high 90s. The wettest months or least favorable time for tourists are between November and January. This is technically the monsoon season when showers can last for long periods of time, though reasonable temperatures still prevail.
Most Ideal
Low Season
OVERVIEW
This is peak monsoon season in Singapore, so expect heavy rain! Temperatures average in the high 70s and rainfall can go up to nearly 250 mm for this month and can also stretch over long periods, so carry plenty of raingear! If you do plan to visit this month, indoor activities would be ideal
WE RECOMMEND
Head to the many shopping malls on Orchard Street for your pick of high-end designer wear
OVERVIEW
The rainfall significantly reduces this month though you can expect showers right through. Conditions are warm with temperatures in the early 80s.
WE RECOMMEND
Dine at Michelin star restaurants like Odette, Labyrinth and Candlenut
Head for a guided tour of Fort Canning Park to understand the military history of the country. You could even catch a play or concert being staged at the time
OVERVIEW
This is one of the better months to visit Singapore as it marks the end of the northeast monsoons. Temperatures remain largely comfortable in the early 80s, making it a good time to head outdoors
WE RECOMMEND
From waterparks, to restaurants, shopping options and even a museum, there's much to explore in Marina Bay
OVERVIEW
Weather conditions remain similar to those in March – so expect it to be warm, humid and wet!
WE RECOMMEND
Explore the verdant landscape of the Gardens by the Bay and enjoy the Light and Sound show in the evening!
Visit the conservatories at the Gardens and marvel at the gushing indoor waterfall
Enjoy a meal at one of the several restaurants at Gardens by the Bay featuring an array of cuisines
OVERVIEW
This is one of the warmest months in Singapore with temperatures touching the high 80s. So carry your sunscreen and sunhat!
WE RECOMMEND
Cool down amid the lush surrounds of the Singapore Botanical Garden, an oasis of green in the city
OVERVIEW
Much like May, June remains hot, humid and wet!
WE RECOMMEND
Go museum hopping to understand the region's history and savor stunning art. You can also marvel at dinosaur fossils in the Natural History Museum!
OVERVIEW
Expect steady rain through the month as the southwest monsoon sets in. Temperatures continue to remain in the 80s much like the previous few months.
WE RECOMMEND
Shop till you drop at the Great Singapore Sale that usually stretches across the months of June and July
Tantalize your tastebuds during the Singapore Food Festival that is usually held during this month
OVERVIEW
There's hardly any difference between the weather in August and July! It remains hot and humid, though precipitation does slightly increase.
WE RECOMMEND
Take a ride on The Singapore Flyer, the world's largest observation wheel (or Ferris wheel) for breathtaking panorama views of the city
Feast on Singapore's Michelin star Chicken Rice at Liao Fan Hawker Chan!
OVERVIEW
Though its the start of autumn, temperatures continue to remain in 80s. Expect a fair bit of rain as well!
WE RECOMMEND
Be transported to a world of toucans, turacos, owls and macaws at the Jurong Bird Park
Don't forget to eat Singapore's famous Chilli Crab!
Discover a unique zoo experience at the Singapore Zoo
OVERVIEW
October is a great month to visit Singapore as it's the month between monsoons! Expect temperatures in the high 80s, with several sunny days.
WE RECOMMEND
Discover a unique zoo experience at the Singapore Zoo
Visit temples, sample Indian food and enjoy shopping in Little India. During the festival of Diwali, the streets of Little India are beautifully lit up!
From Transformers to Jurassic Park rides, alone with several exciting themed experiences, there's much to do for adults and children at Universal Studios!
OVERVIEW
With the northeast monsoons, expect a fair amount of rain through the hot and humid month, though temperatures usually drop to the high 70s.
WE RECOMMEND
From food stalls to shopping, and 200-year-old rich cultural heritage, enjoy exploring Chinatown
Explore Sentosa Island with its natural beaches, coastal and cycling trails, theme parks, conservation points, shopping districts, fine dining and more!
OVERVIEW
Expect the rainy conditions to continue: this is one of the wettest months in the country. Do note that Singapore gets extremely busy around Christmas and New Year's so you will need to make your bookings well in advance. Popular attractions will see huge crowds so expect queues everywhere!
WE RECOMMEND
Spend time on Orchard Road, shopping, wining and dining as well as enjoying the Christmas lights!
Visit the bustling neon bars and upscale restaurants, boutique shops and pumping nightclubs in the happening Clark Quay
Explore
Where do you want to go? What do you want to do? Be it popular sights or off the beaten path experiences, tell us your travel dream through our trip planner.
Design
Our destination experts will get in touch with you to craft a completely tailor-made, obligation-free itinerary to match your interests and budget.
Experience
Once you have booked your trip, sit back and relax – we'll take care of everything else. With our exceptional local team & 24/7 support, priceless memories await you!
Close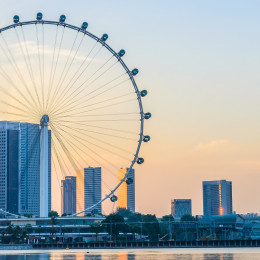 What to Pack for Singapore
Because of its location, the average temperature in Singapore is steady all year round. It ranges between 77 and 88°F and humidity is high, usually between 70 % – 80 %. With weather that reliable, this is certainly an outdoors destination. We advise coming with some sun-smart gear; a hat, strong sunscreen lotion and most importantly some comfortable, light clothing – including comfortable shoes – for gliding around the country. Just to be on the safe side, rain gear is advised if you are travelling between December and March.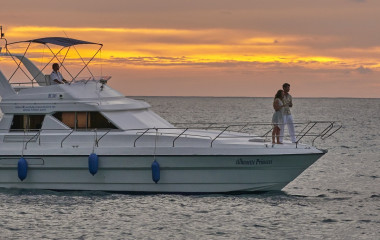 Top 10 Cruises in Asia that will make Your Vacation one to Remember
There is something truly unique about a luxury cruise down Asia's magnificent and iconic rivers. Discover our top 10 favorites for your cruise of a lifetime!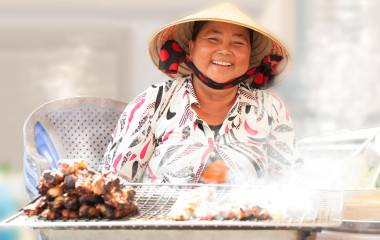 Southeast Asian Street Food Diaries: The Best 'Pho' on the Go
Brace for a delectable journey as we take you on the trail of some of the best Southeast Asia street food you can possibly have.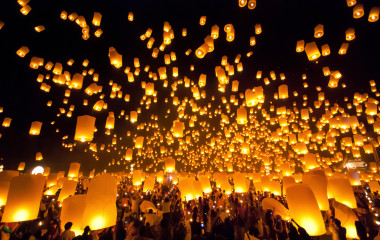 Top Festivals in Asia You Just Cannot Miss
Get up close and personal with fascinating cultures by attending these top festivals in Asia.
POPULAR TRIPS TO singapore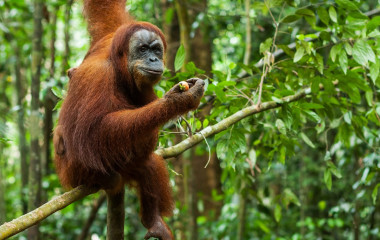 Classic Sumatra and Java
10 Days: $ 4,090
/ person
This Indonesia vacation takes you deep into the enchanting worlds of Singapore, Sumatra and Sulawesi. Meet endangered orangutans in the Indonesian rainforest and take time to explore your jungle surrounds.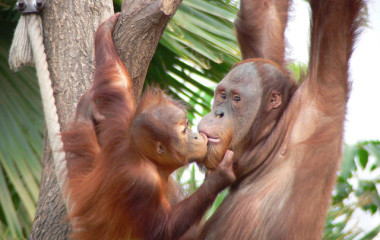 Mesmerizing Singapore and Malaysia
19 Days: $ 6,990
/ person
This private Malaysia and Singapore trip offers something for everyone. The verdant rainforests and exotic animals of Borneo appeals to nature and wildlife enthusiasts, vibrant Penang and Kuching appease the culture and heritage lover in you, while Langkawi offers crystal clear waters and soft white sands.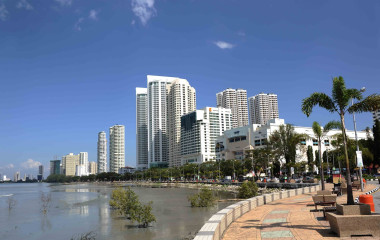 Discover Singapore and Peninsular Malaysia
19 Days: $ 3,990
/ person
Combine your Malaysia tour with a delightful Singapore sojourn. With a vibrant melting pot of culture, heritage, cuisine and natural beauty, and unique experiences curated by our destination experts, there are charming surprises awaiting you around every corner.
Load More
THE ENCHANTING DIFFERENCE
Enchanting Travels made planning this vacation a breeze. I didn't stress at all during the trip, especially since there was also someone there to help with international transfers. All of our guides spoke English well and were quite accommodating.
Enchanting Travels employs people who really know how to listen to their clients and provide an exciting itinerary that is also safe and flexible. Everyone we worked with, from Brenda and Lavina to our guides Mr. Pongthep and Sangay, and our chauffeur Kengua, were professionals who seemed to really enjoy showing us their beautiful and exciting countries.
Go to Bhutan now! We don't believe it is really going to stay this way for long. And it really is unique right now. Building laws require that dwellings be built in the traditional fashion and this makes for the most beautiful and original vistas. No one goes to Bhutan for the cuisine.
Do you have a vacation in mind? Personalize your itinerary with our Trip Builder.