Cuisine
Much like the country itself, Singapore's cuisine is as ethnically diverse as its peoples. Aided by its geographical position and its importance over centuries as a trading post, Singapore cuisine is a meld of everything around it and everyone that has visited it. This flavorful meld principally comprises of Malay, Chinese, Indonesian, Indian and a Portuguese-English lead Eurasian influence called Kristang.
The cross-cultural cuisine fits quite snugly into five categories; meat, fish, noodles, rich and dessert/snacks. Expect a lot of bright color, and the use of spices and strong flavors. Lemongrass, soy sauce and chili give Singaporean dishes a nice bite and a firm base from which to build the dishes. A type of shrimp paste called belacan (an import from Malay kitchens) is commonly used and adds a beautiful depth to a lot of dishes.
Depending on the dish, other staples included palm sugar, coconut milk and tomato sauce. These are frequently accompanied by a host of boiled or stir-fried vegetables like kangkung – water spinach – yam bean and green mango.
Hawker Culture – Hawker Centers are to Singapore what Bangkok's famed street food is to Thailand. Hawkers are essentially market stalls of all kinds found in huge collective food and drink courts. They are everywhere in Singapore and serve some of the freshest, authentic food in Singapore at very reasonable prices. Most of the food is flash-fried before your eyes, which makes eating out a bit more of an experience as you can watch the experts work right in front of you. Each stall usually sells just one dish from a family recipe that has been honed over time and through cultural influences, something that gives Singaporean cuisine an exciting edge.
Famous Singapore Food
Meat – Some of the most famous meat dishes in Singapore are interchangeable with rice and noodles. Some of them are served with vegetables in a simple aromatic broth spiced with a small amount of strong chili.
Char Siew is essentially a barbecued pork dish strongly influenced by the country's Cantonese heritage. The pork is marinated for a long time in a sugary sauce to give it a reddish tinge
Satay, although traditionally Malay, is extremely popular in all of Southeast Asia. This skewered grilled meat dish is usually served alongside a sauce; very commonly a peanut based one.
Bak kut teh, another pork dish, is a much more traditional meal with the ribs being cooked in a steaming broth of herbs and spices. Every chef has his or her own recipe.
Fish – Fish Head Curry is somewhat like a stew. The fish head – typically a red snapper – and really any other pieces of meat a cook wishes to add to it, is cooked in a tomato based stew packed full of vegetables such as okra and eggplants. Served with rice and/or bread, this dish is often the centerpiece of the table and is tailor-made for dipping and sharing.
Rice – A celebration of simplicity, Hainanese Chicken Rice is a beautifully fresh, clean and inviting meal. At the heart of this recipe is a slowly poached chicken. Once cooked it sits beside a mound of carefully arranged rice that has been cooked in the chicken's stock. This is usually accompanied by slices of cool crisp cucumber, a little green salad and some dipping sauces.
Noodles – There are so many noodle dishes to choose from.
Laksa, known the world over, is a spicy noodle soup with a coconut base. Drawing influence from Peranakan cuisine and cooked with thin vermicelli rice and chicken or prawn, it is a tangy, warming dish suitable as a snack or a main course.
Hokkien Mee is more of a straightforward pan fried dish with a wonderful mix of both egg fried noodles and rice noodles, prawns and pork, vegetables and egg. It is a great introductory dish to Singaporean cuisine and is usually served alongside a spicy sambal sauce and slices of lime.
Desserts/Snacks – Singaporeans love their sweet drinks and various sugarcane juices as much as they love their fresh fruit dishes. Shaved ice dishes and ice-cream sandwiches are everywhere. For something a little different, try the following.
Pandan leaf is a very common ingredient in Singaporean desserts also. In Chendol (a sweet dessert), strips of pandan are served in coconut milk with syrup and shaved ice.
Kuih, easily recognizable by its solid block shape and neon color, are small coconut-pandan based square cakes.
History
Some of the earliest known historical records of Singapore call it Temasek or "Sea Town", from the time of the first settlements in the 2nd century AD. During the 14th century however, this small but strategically located island earned a new name. Legend has it that a prince from Srivijaya, catching sights of an unknown animal and considering this auspicious, founded a city where it was spotted! He went on to name the city "Singapura" meaning "Lion City" in Sanskrit, after the animal.
Since the 20th century, the mythical creature Merlion has been the official mascot of Singapore, incorporating both the idea of the lion city and also the symbol of the fish, which represents the origins of Singapore as a fishing town. Take a guided tour of the Merlion Park with our experts and discover the importance of this symbol in representing the country and in advertising and tourism.
Singapore flourished as a trading post between the 14th and 17th centuries, welcoming everyone from the Dutch and the Chinese, to Arabs, Portuguese, and Buginese or Indonesians.
Singapore as we know it now, was founded in the 19th century under the British Empire. Lieutenant Governor Sir Thomas Stamford Raffles saw it as an important trading port, and the city began to be industrialized at an astonishing pace. Raffles built schools, churches and roads and helped turn Singapore into a bustling hub by allowing diverse languages and cultures to flourish. His efforts led Raffles' name to become a part of Singapore's history forever, even lending itself to the Financial District in Singapore City – Raffles Place. Developed in the 1820s, you can visit this historic central hub with our experts and discover how it has gone on to incorporate world banks, the Republic Plaza, the Fullerton Hotel Singapore, and the majority of the immense towering skyscrapers in the city.
Singapore gained independence as a republic in 1965, though it stayed within the Commonwealth. By the 1980s trade and the tourism industry was booming thanks in part to the opening of the Singapore Changi Airport and the formation of Singapore Airlines. The Port of Singapore became one of the biggest and is still one of the most important in the world.
Culture
Singapore is very much a cosmopolitan society where people live harmoniously and there's easy interaction between citizens. The immigrants of the past – the Malay, the Chinese, the Indians, and the Europeans – have brought with them their identities and culture that have influenced and added to the creation of modern day Singapore.
Behind the facade of a modern city, these ethnic races are still evident. The original settlements for the different races – Little India and Chinatown for instance – still remain. The old streets of Chinatown are just as distinctive as they were many years ago; Muslim characteristics and architecture are still conspicuous in Arab Street; Little India along Serangoon Road still has its distinct ambiance; British colonial influence in the Neoclassical buildings is still evident. These neighborhoods are what allow Singaporeans the freedom to celebrate the past while still being part of the future. Despite the inherent cultural diversity, the bulk of the people think of themselves as Singaporeans regardless of race or culture.
Art and Culture
Literature – There are a number of Singaporean authors that really get in under the skin of the country and can give you a feel for the country before arriving. For the biography buff why not try Charles MacCormack's powerful memoir 'You'll Die in Singapore' or if you'd like to delve into the rapid evolution of the country, 'Singapore: A Biography' by Mark Ravinder Frost is a must.
Visual and performing arts are a huge part of Singaporean expression. There are many renowned artists, past and present, who have made an impact both at home and worldwide. Contemporary artist Tan Swie Hian is one such, who used ancient Chinese calligraphy to form the basis of his beautiful elegant works. More figurative painters like Liu Kang and Georgette Chen, two artists with very different methods, also became leading lights internationally. These days the skills of multidisciplinary and contemporary wizard Heman Chong are at the forefront of showcasing Singaporean modern art to the world.
The art scene in Singapore is still growing. Rapid economic progression may have come at the cost of expanding its cultural hubs, but it's catching up. There are a number of superb venues around the country for both the performing arts and visual. In particular, especially if you wish to bask in the artistic history of Singapore, the National Gallery is key. The National Museum, the Singapore Art Museum, the Red Dot Museum, and the Singapore City Gallery are just as important. For performing arts both the Esplanade and the Singapore Airlines Theater offer unrivaled acoustics and comfort.
British Architecture and Influence
British colonial rule began in the early 19th century and its influence is everywhere in Singapore. Sir Stamford Raffles' original layout for the city of Singapore is much the same today as it was then. Much of his planning extended beyond governmental buildings and also covered the Botanic Garden, ethnic settlements, commercial and educational sites. The British influence brought with it the idea of shop house planning whereby living quarters are situated atop the shop/business space. You can still see many of these on a city tour, although many have now been converted to upscale restaurants and smaller hotels. The British also introduced the idea of private gentlemen's clubs and golf courses, and helped organized a huge number of golf clubs under the Singapore Golf Association.
Shopping and Nightlife
The sheer range of products and competitive pricing has rightfully turned Singapore into a shopping mecca. For many tourists this is the main attraction for visiting and silks, electrical goods, tailored clothing, handbags, jewelry and silverware are among the most sought items. Orchard Road and the Marina Square are where you will find more upmarket shopping while in and around Haji Lane and Sungei Road there is a more eclectic array of markets and boutiques. Singapore also hosts an annual shopping event when locals and visitors alike can avail of city-wide sales.
Singapore is famous for its nightlife and in particular its two casino resorts at Marina Bay Sands and Sentosa. Away from these, there are two all-in-one entertainment riverside districts at Boat Quay and Clarke Quay. Trends are always changing however, with one area being the go-to area one month and somewhere else the next. Like any city it's always good to explore the lesser-known areas which you can do with our local experts.
Tourism
Coupled with one of the world's lowest crime rates and English as one of the dominant languages, tourism is a booming industry in Singapore. Island resorts and a fast and efficient transport system help too.
There are a number of cultural and historical landmarks and temples as well as the UNESCO World Heritage protected Botanic Gardens – with an extraordinary orchid collection – and many opportunities for nature sightseeing in and around the unique ecosystems of Singapore's many islands. You could consider breakfast with the orangutans, with the best seats organized by us, when you visit the Singapore Zoo. Or visit the Jurong Bird park to discover exotic species with our birding experts.
No matter what you choose to do, you will always be welcomed warmly by the locals, who feel that visitors help boost the economy!
Dream Carefree
Go ahead and dream big. Enchanting Travels experts are here to help you plan the ultimate escape. Tell us your vision for the trip of a lifetime and we'll make it a reality.
Plan Carefree
One of our destination experts will reach out to craft a completely customized itinerary. Book your personalized journey and know that our flexible policies have you covered.
Travel Carefree
Relax and prepare for takeoff, knowing that your trip is perfectly planned and you have a personal concierge on call 24/7. Our experts are here to keep you safe and handle the details.
Close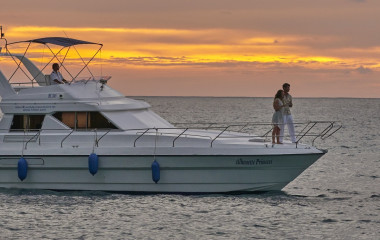 Top 10 Cruises in Asia that will make Your Vacation one to Remember
There is something truly unique about a luxury cruise down Asia's magnificent and iconic rivers. Discover our top 10 favorites for your cruise of a lifetime!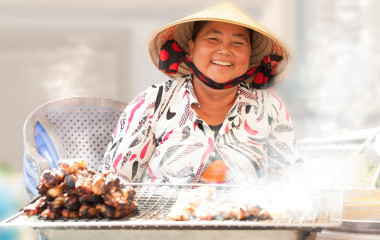 Southeast Asian Street Food Diaries: The Best 'Pho' on the Go
Brace for a delectable journey as we take you on the trail of some of the best Southeast Asia street food you can possibly have.
POPULAR TRIPS TO singapore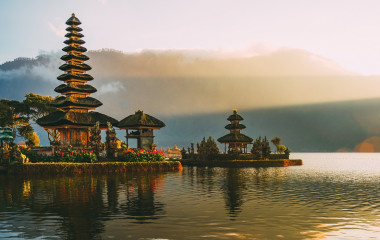 Best of Singapore and Bali
12 Days: $ 3,990 $ 3,290
/ person
Take in the highlights of Singapore and Bali in Indonesia on this personalized tour. Beginning in the island nation of Singapore, discover a melting pot of cultural influences, modern architecture, and the beautiful Gardens by the Bay on a privately guided excursion.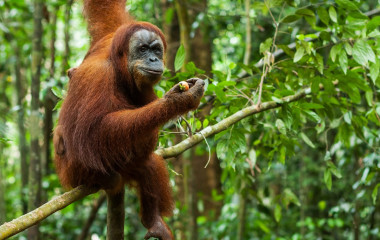 Classic Sumatra and Java
10 Days: $ 4,090
/ person
This Indonesia vacation takes you deep into the enchanting worlds of Singapore, Sumatra and Sulawesi. Meet endangered orangutans in the Indonesian rainforest and take time to explore your jungle surrounds.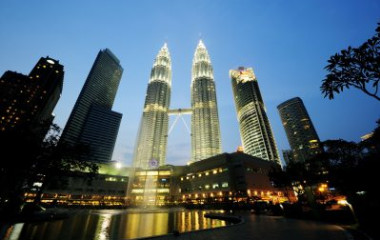 Mesmerizing Singapore and Malaysia
19 Days: $ 8,290
/ person
This private Malaysia and Singapore trip offers something for everyone. The verdant rainforests and exotic animals of Borneo appeals to nature and wildlife enthusiasts, vibrant Penang and Kuching appease the culture and heritage lover in you, while Langkawi offers crystal clear waters and soft white sands.
Load More
THE ENCHANTING DIFFERENCE
Enchanting Travels made planning this vacation a breeze. I didn't stress at all during the trip, especially since there was also someone there to help with international transfers. All of our guides spoke English well and were quite accommodating.
Enchanting Travels employs people who really know how to listen to their clients and provide an exciting itinerary that is also safe and flexible. Everyone we worked with, from Brenda and Lavina to our guides Mr. Pongthep and Sangay, and our chauffeur Kengua, were professionals who seemed to really enjoy showing us their beautiful and exciting countries.
Go to Bhutan now! We don't believe it is really going to stay this way for long. And it really is unique right now. Building laws require that dwellings be built in the traditional fashion and this makes for the most beautiful and original vistas. No one goes to Bhutan for the cuisine.
Do you have a vacation in mind? Personalize your itinerary with our Trip Builder.