In a city as multicultural as Singapore, there are naturally a whole host of festivals and events to choose from all year round. Although the festivals may be specific to certain races and religions, they can, nonetheless, be enjoyed by all. The Singapore Tourism Board promotes a variety of events all year round for tourists. Read on for some of the main events.
1
Chingay Parade
Held during the first weekend of the Singaporean Lunar New Year, this parade is a boisterous and colorful celebration of all the Chinese deities and acts as an extension to the Chinese New Year celebrations. It is a huge event and generally very well attended. Expect lots of neons lights, dance routines, swooping dragons and explosions of fireworks overhead.
2
Singapore Food Festival
This is held every June/July to celebrate Singapore's diverse cuisine. Island wide, it covers everything from workshops to cooking demonstrations, competitions, discussions and displays a lot of street food (hawkers) vendors and outdoor stalls. It is foodie paradise!
3
International Festival of Arts
This takes place over a month mid-year (usually May/June) at many venues across the country. As an arts and culture festival, it specifically focuses on music, dance visual art, food and drinks, cinema and literature. Expect a lot of performances, screenings and special guest appearances.
4
Christmas Light Up
For those in the Christmas spirit, November and December on Orchard Road is spectacular. The street is slathered in bright neon lights and sparkling hanging decorations and the area is home to Christmas markets and shops. The main event though, the Light-up Ceremony, kicks off early on the 10th of November.
5
JeweLuxe
A very new and extremely prestigious event, JeweLuxe is Southeast Asia's biggest curated jewelry festival with over 60 designer jewelry houses from around the world coming together for the show in October. This is an exciting showcase of classic brands and new up and coming designers.
Explore
Where do you want to go? What do you want to do? Be it popular sights or off the beaten path experiences, tell us your travel dream through our trip planner.
Design
Our destination experts will get in touch with you to craft a completely tailor-made, obligation-free itinerary to match your interests and budget.
Experience
Once you have booked your trip, sit back and relax – we'll take care of everything else. With our exceptional local team & 24/7 support, priceless memories await you!
Close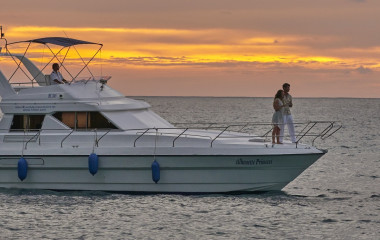 Top 10 Cruises in Asia that will make Your Vacation one to Remember
There is something truly unique about a luxury cruise down Asia's magnificent and iconic rivers. Discover our top 10 favorites for your cruise of a lifetime!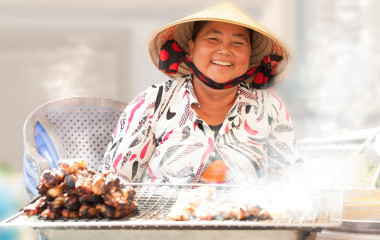 Southeast Asian Street Food Diaries: The Best 'Pho' on the Go
Brace for a delectable journey as we take you on the trail of some of the best Southeast Asia street food you can possibly have.
POPULAR TRIPS TO singapore
Classic Sumatra and Java
10 Days: $ 4,090
/ person
This Indonesia vacation takes you deep into the enchanting worlds of Singapore, Sumatra and Sulawesi. Meet endangered orangutans in the Indonesian rainforest and take time to explore your jungle surrounds.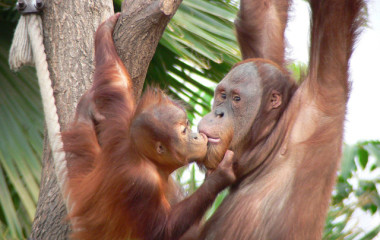 Mesmerizing Singapore and Malaysia
19 Days: $ 6,990
/ person
This private Malaysia and Singapore trip offers something for everyone. The verdant rainforests and exotic animals of Borneo appeals to nature and wildlife enthusiasts, vibrant Penang and Kuching appease the culture and heritage lover in you, while Langkawi offers crystal clear waters and soft white sands.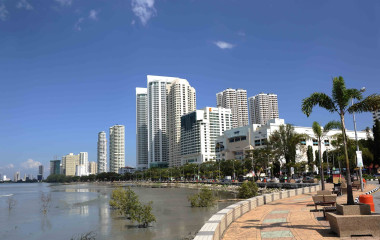 Discover Singapore and Peninsular Malaysia
19 Days: $ 3,990
/ person
Combine your Malaysia tour with a delightful Singapore sojourn. With a vibrant melting pot of culture, heritage, cuisine and natural beauty, and unique experiences curated by our destination experts, there are charming surprises awaiting you around every corner.
Load More
THE ENCHANTING DIFFERENCE
Enchanting Travels made planning this vacation a breeze. I didn't stress at all during the trip, especially since there was also someone there to help with international transfers. All of our guides spoke English well and were quite accommodating.
Enchanting Travels employs people who really know how to listen to their clients and provide an exciting itinerary that is also safe and flexible. Everyone we worked with, from Brenda and Lavina to our guides Mr. Pongthep and Sangay, and our chauffeur Kengua, were professionals who seemed to really enjoy showing us their beautiful and exciting countries.
Go to Bhutan now! We don't believe it is really going to stay this way for long. And it really is unique right now. Building laws require that dwellings be built in the traditional fashion and this makes for the most beautiful and original vistas. No one goes to Bhutan for the cuisine.
Do you have a vacation in mind? Personalize your itinerary with our Trip Builder.