Culture of Costa Rica
Experience "la Pura Vida" – (The pure life), in enchanting Costa Rica, from conversations with friendly locals to the vibrant and fascinating culture of its cities. This Latin American nation is frequently listed as one of the happiest countries in the world!
The culture of Costa Rica comes from a perfect blend of Indigenous, Colonial Spanish, Caribbean, and even Mandarin Chinese. Spanish is the most common language in the country, however other Creole and native languages are also spoken, given the diversity of its people. This diversity is present everywhere in the country, from the food to the entertainment. This cultural variation is a source of pride for the local Ticos (Costa Ricans), who are a happy, relaxed, and proud people willing to share their peaceful way of life with all who visit – a way of life that is represented in the dedication to public welfare. In 1949, Costa Rica disbanded the military in favor of public goods, and with the freed resources, the government was able to secure vast areas of the land to be protected, and to develop the country's education. Thanks to this, Costa Rica has one of the highest literacy rates in the region today.
Dream Carefree
Go ahead and dream big. Enchanting Travels experts are here to help you plan the ultimate escape. Tell us your vision for the trip of a lifetime and we'll make it a reality.
Plan Carefree
One of our destination experts will reach out to craft a completely customized itinerary. Book your personalized journey and know that our flexible policies have you covered.
Travel Carefree
Relax and prepare for takeoff, knowing that your trip is perfectly planned and you have a personal concierge on call 24/7. Our experts are here to keep you safe and handle the details.
Close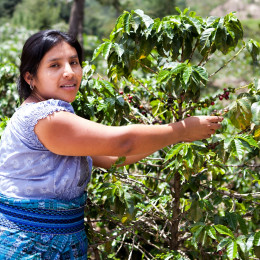 Rural and urban Costa Rica
You might know of Costa Rica through its incredible ecological diversity. Just as stunning are the mile after mile of golden beaches, with the Caribbean on the one side and the Pacific Ocean on the other. Away from the shining seas and world class surfing, quaint, alpine-esque farmsteads dot the verdant countryside, giving way to high-altitude trekking trails and adventure sports amid lush green canopies. Your journey could be all about the great outdoors, for that is the culture of Costa Rica too.
At the larger urban centers, the culture of Costa Rica is in constant evolution. This is something you can experience in the October Mascaradas – a colourful and vibrant carnival celebrated throughout the country, where people party down the streets of Costa Rica in bright colourful masks. Dance and celebration are hallmarks of Costa Rican culture, and when you book your tour with us, you'll be able to experience it at its best.
In Harmony with Nature: Top 10 Luxury Eco Resorts in the World
Imagine yourself cocooned in a natural paradise. Secluded, exclusive, and deliciously plush, these top 10 luxury eco resorts spell perfect vacations for nature enthusiasts and leisure travelers alike.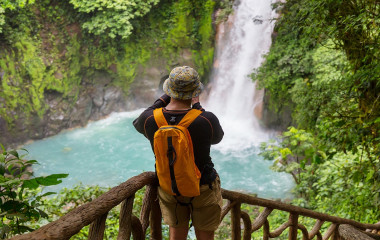 Magnificent Natural Wonders On Your Costa Rica Vacation
Discover a land of incredible natural splendor, expansive white sandy beaches and mysterious rainforests, swamps, and towering mountains.
popular trips to costa rica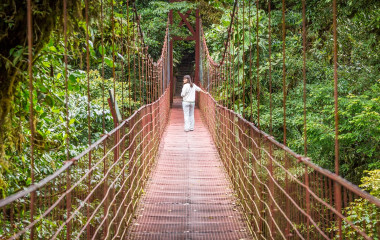 Costa Rica and Panama: Nature and Wildlife
12 Days: $ 4,790
/ person
Take a laid-back journey through some of the lush green jungles, volcanic landscapes, white sand beaches, and vibrant cities in two beautiful Central American nations. Apart from Monteverde Cloud Forest and Arenal Volcano, you have the chance to go off the beaten path in Tortuguero, known for its endangered sea turtles, and visit the little […]
Luxury Costa Rica: Adventure and Beach
11 Days: $ 4,690
/ person
Discover paradise on this luxury tour of Costa Rica! Immerse yourself in nature as you explore the untouched rainforests of Pacuaré and the volcanic mountains of Arenal on adventurous hikes, treks, and adrenaline-pumping tours.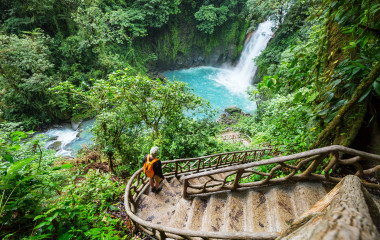 Classic Costa Rica: Arenal and Manuel Antonio
9 Days: $ 4,090
/ person
This classic Costa Rica trip takes you on an adventure amid waterfalls, hot springs and verdant forests in Arenal. Explore volcanic peaks and the lush countryside on hikes and treks in the San Jose Valley.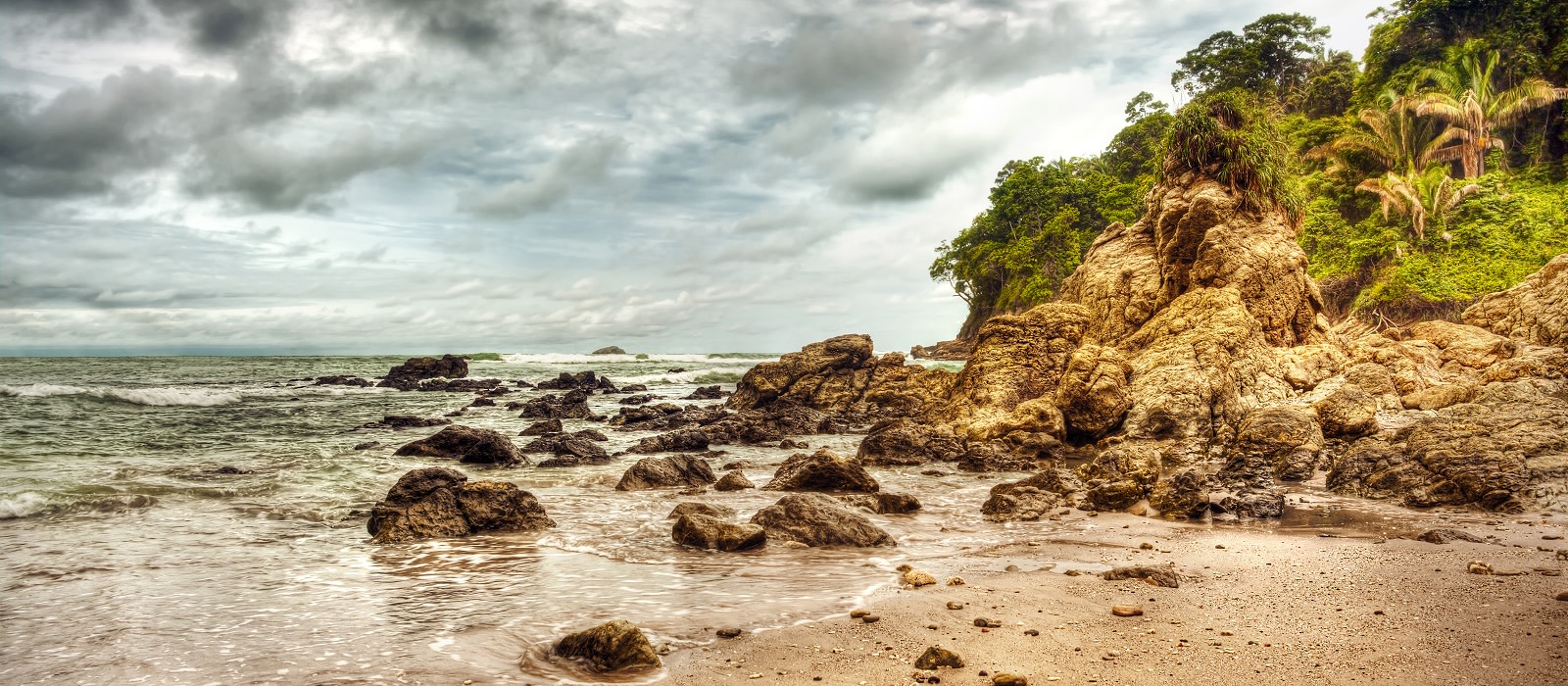 THE ENCHANTING DIFFERENCE
One of the very best travel experiences I have ever had. We even got updates once at 3 am! He also made one change in one day's itinerary to accommodate our wishes which was very wonderful. For business, I have traveled to Europe, Russia, all over Asia and South Africa but was blown away by all the beautiful sites in Argentina and Chile.
All the little touches made by our Enchanting Travel consultant, Amelia Edwards, were noticed and recognized by my wife and I. Thank you for making our milestone trip (25th wedding anniversary) such a memorable one! We look forward to engaging Enchanting Travels again for our next South American adventure!!
This was my first adventure as a solo traveler. But while I may have traveled on my own, I was never alone. I was well taken care of by a superb team of planners, trip coordinators, guides and drivers.
Do you have a vacation in mind? Let us help you create the trip of a lifetime.