History of Costa Rica
The history of Costa Rica is a long and fascinating story – a story of proud indigenous people, of bold explorers, and of conflict and peace.
For a long time, the story of Costa Rica was told only from September 18, 1502, onward, the date when the land was discovered by Christopher Columbus. However, for thousands of years before that, the land had been home to indigenous civilizations, signs of which can still be seen in the Guayabo National Monument, a mysterious ruined city east of San Jose. Archaeologists have estimated that the city was once home to nearly 10,000 people, ample traces of whom can be seen as you walk through the paved streets. Today most of the city remains undiscovered and buried – who knows what mysteries are waiting underneath the soil?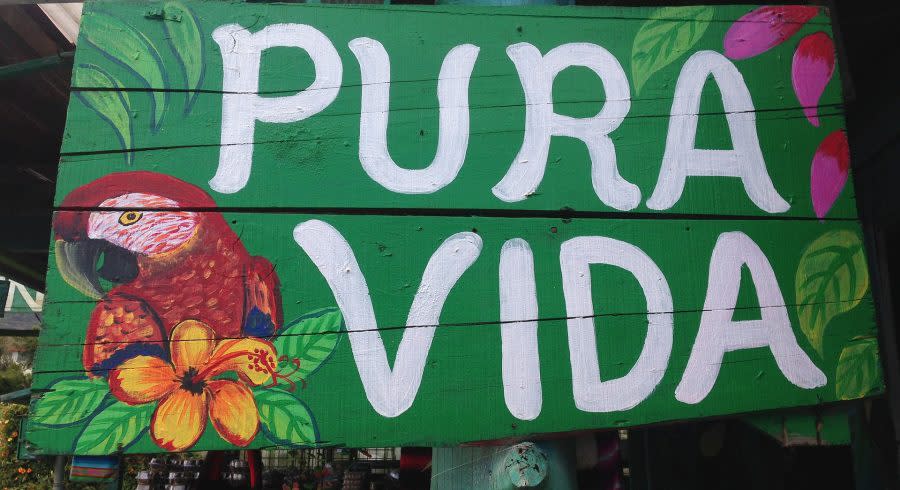 Dream Carefree
Go ahead and dream big. Enchanting Travels experts are here to help you plan the ultimate escape. Tell us your vision for the trip of a lifetime and we'll make it a reality.
Plan Carefree
One of our destination experts will reach out to craft a completely customized itinerary. Book your personalized journey and know that our flexible policies have you covered.
Travel Carefree
Relax and prepare for takeoff, knowing that your trip is perfectly planned and you have a personal concierge on call 24/7. Our experts are here to keep you safe and handle the details.
Close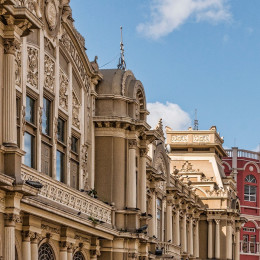 European colonization
With the coming of the Europeans, the colonies in Costa Rica took a long time to flourish, with the colonizers not finding the riches they had expected.
In the 1560s the city of Cartago was established, set up to be a permanent stronghold for the struggling colony. You can visit Cartago today, walking through its historic streets to experience the old world charm and understanding what the city, and indeed the country, would have been like all those years ago. Costa Rica gained independence from Spain in the 1820s.
With the perfect climate for growing coffee and fruits, exporting coffee and bananas shaped Costa Rica's economy over the decades to come, especially after the opening of the Panama Canal.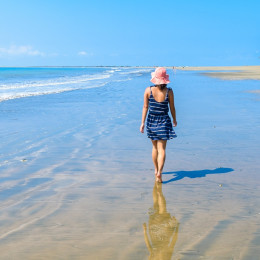 Modern history of Costa Rica
In 1948, following a Civil war, the country was led by Jose Maria Figueres Ferrer who gave women the right to vote, abolished the military, and implemented many other progressive policies. To this day, he is regarded as one of the country's greatest leaders. This commitment to peace remained and in 1987 president Sanchez received the Nobel peace prize for his role in ending the Nicaraguan Civil War.
Today the instability of the past is long gone, and Costa Rica is at peace. Modern Costa Rica is a land of beautiful expansive, protected green spaces, tropical climate and warm people, and is waiting for you to experience it all, tailored, with us.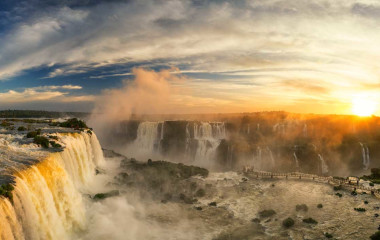 Iguazu Falls: Which side of the South American stunner should you see?
The Iguazu Falls are an absolute highlight of a South America vacation. Located on the triple frontier of Argentina, Brazil and Paraguay, you can see the world's largest waterfalls from the Argentine side as well as the Brazilian side.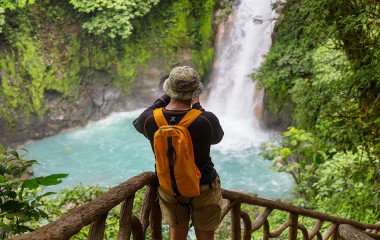 Magnificent Natural Wonders On Your Costa Rica Vacation
Discover a land of incredible natural splendor, expansive white sandy beaches and mysterious rainforests, swamps, and towering mountains.
Popular trips to costa rica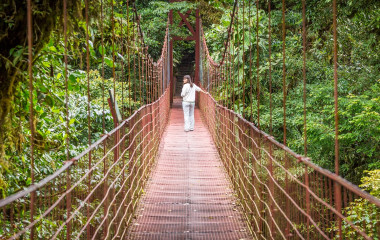 Costa Rica and Panama: Nature and Wildlife
12 Days: $ 4,790
/ person
Take a laid-back journey through some of the lush green jungles, volcanic landscapes, white sand beaches, and vibrant cities in two beautiful Central American nations. Apart from Monteverde Cloud Forest and Arenal Volcano, you have the chance to go off the beaten path in Tortuguero, known for its endangered sea turtles, and visit the little […]
Luxury Costa Rica: Adventure and Beach
11 Days: $ 4,690
/ person
Discover paradise on this luxury tour of Costa Rica! Immerse yourself in nature as you explore the untouched rainforests of Pacuaré and the volcanic mountains of Arenal on adventurous hikes, treks, and adrenaline-pumping tours.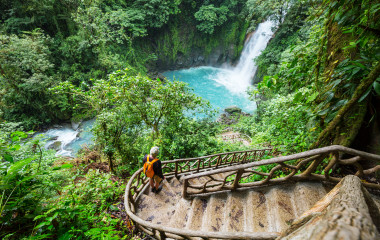 Classic Costa Rica: Arenal and Manuel Antonio
9 Days: $ 4,090
/ person
This classic Costa Rica trip takes you on an adventure amid waterfalls, hot springs and verdant forests in Arenal. Explore volcanic peaks and the lush countryside on hikes and treks in the San Jose Valley.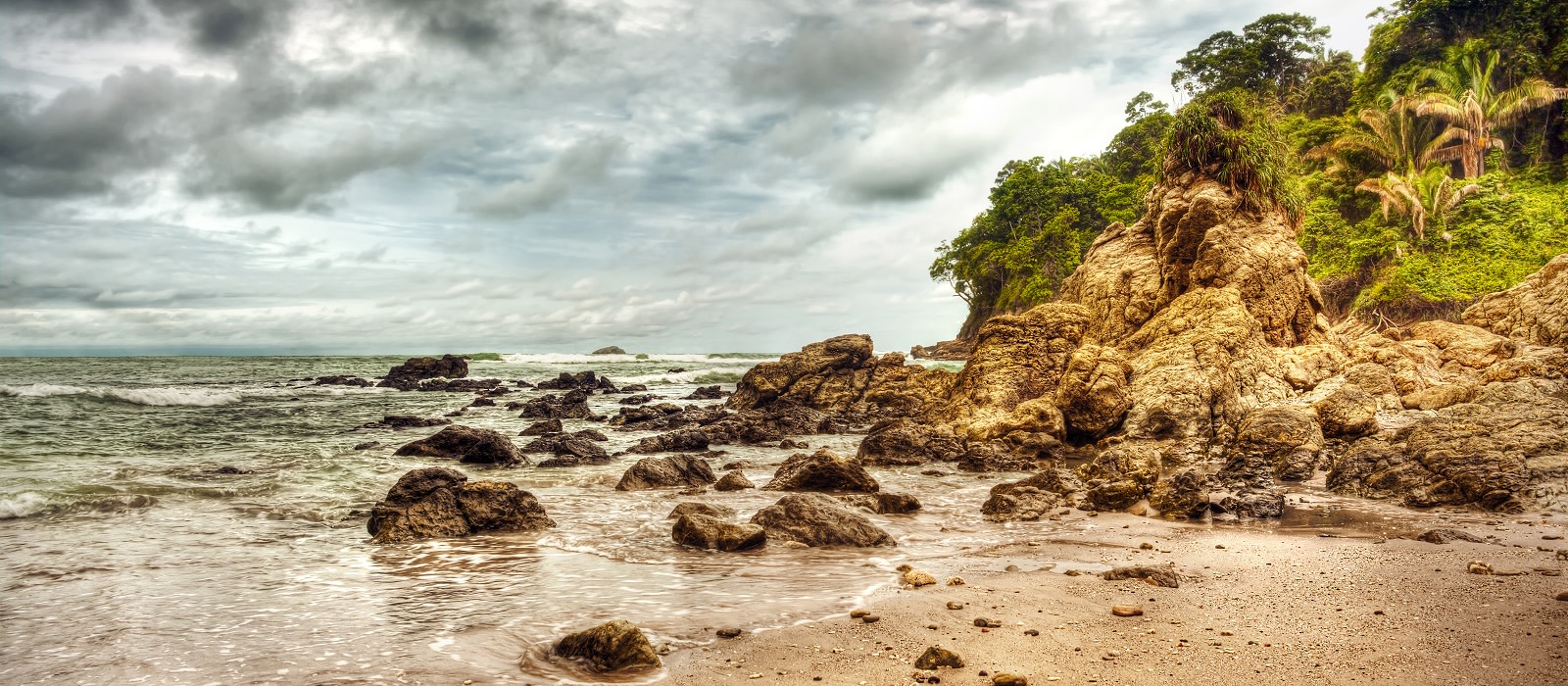 THE ENCHANTING DIFFERENCE
One of the very best travel experiences I have ever had. We even got updates once at 3 am! He also made one change in one day's itinerary to accommodate our wishes which was very wonderful. For business, I have traveled to Europe, Russia, all over Asia and South Africa but was blown away by all the beautiful sites in Argentina and Chile.
All the little touches made by our Enchanting Travel consultant, Amelia Edwards, were noticed and recognized by my wife and I. Thank you for making our milestone trip (25th wedding anniversary) such a memorable one! We look forward to engaging Enchanting Travels again for our next South American adventure!!
This was my first adventure as a solo traveler. But while I may have traveled on my own, I was never alone. I was well taken care of by a superb team of planners, trip coordinators, guides and drivers.
Do you have a vacation in mind? Let us help you create the trip of a lifetime.