Mexico Travel Guide
What are the top things to consider while planning a Mexico vacation? How much cash should you carry with you on your trip? What type of cuisine should you look forward to, or historical sights can you see? Where should you head to for the best shopping or dining experiences. Our destination experts answer all these questions and more.
Dream Carefree
Go ahead and dream big. Enchanting Travels experts are here to help you plan the ultimate escape. Tell us your vision for the trip of a lifetime and we'll make it a reality.
Plan Carefree
One of our destination experts will reach out to craft a completely customized itinerary. Book your personalized journey and know that our flexible policies have you covered.
Travel Carefree
Relax and prepare for takeoff, knowing that your trip is perfectly planned and you have a personal concierge on call 24/7. Our experts are here to keep you safe and handle the details.
Close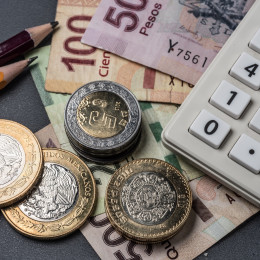 Money and Tipping
Visa is the most widely accepted credit card in Central America, followed by MasterCard. American Express is sometimes accepted, Credit cards are accepted in most hotels, major shops and restaurants. ATMs are found in every city and town, and are usually open 24/7.
If you are traveling to remote areas, it will be much more difficult to find ATMs that accept foreign cards. In remote areas ATMs use the Plus (Visa), Cirrus (Maestro / MasterCard) or Link Systems that will accept your debit card. Follow instructions in Spanish or English. Select the option 'foreign card' (tarjeta extranjera) to carry out the transaction.
Top Tips
Notify your credit card company of the dates you will be traveling abroad.
Check that no 'recargo' (surcharge) is charged toward credit card purchases and if it is convenient to pay by credit card. Some banks offer a 10% discount for cash or charge up to 6-7% for credit cards.
Notify your bank that you will be using your ATM card abroad. Make sure to have the four-digit PIN.
Check with your bank about the charge for withdrawing from ATMs abroad.
Most ATMs have a maximum daily withdrawal of USD $ 200 – 400, depending on the bank.
Tips can often only be paid in cash.
How much money you spend is entirely up to you however, it is best to carry a little cash with you for tipping and at local markets where cards may not be accepted. Please be sure to carry smaller denominations in cash, as many local vendors will not have change for large bills.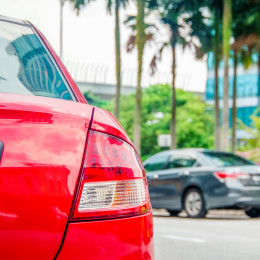 Getting Around
Flights are the best option for traveling great distances in the shortest amount of time. You will need to reach the airport two hours prior to departure for domestic flights and three hours prior to departure for international flights.
Flight times in Central America can fluctuate, so it is important that you check up on the arrival and departure times well in advance.
Each airline has specific baggage allowances for domestic flights that are significantly less generous than international flights. This is something you want to keep in mind. Please check the baggage allowance for each flight before you travel in order to avoid paying for excess baggage at the airports.
In Mexico city and other main tourist destinations, you can call a radio taxi, which is a whole lot safer than hailing a cab on the street. When you call for one, the dispatcher will inform you about the type of car assigned and the license plate number.
Language and Communication
The country's eclectic past has made it a true melting pot when it comes to languages. Dialects can vary from region to region, although Spanish is unsurprisingly the most widely spoken language in Mexico.
You'll also discover that many communities – especially in rural areas – continue to adopt the indigenous languages of their ancestors. The Mexican government recognizes over 63 aboriginal national languages, from Zapotec and Mixtec to Yucatec Maya to Nahuatl, with about 7% of the country speaking one of these dialects.
In certain corners of Mexico, you may come across other European languages that trace their roots back to the country's colonization and the thousands of people who've emigrated there since. Many speak French in Velacruz, while it's not uncommon to hear German in Sinaloa and the Soconusco region.
In general, though, English is considered the second language of Mexico and you'll find that staff in most large hotels, major attractions and cultural centres will speak it (especially in tourist hotspots such as Mexico City and Cancun). If you're heading off the beaten track, it might be worth learning a few basic phrases in Spanish to help you interact with the locals.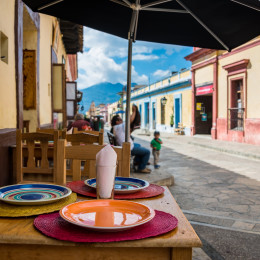 Dining
Cuisine in Mexico varies by region although in larger cities and tourist centers you will have plenty of local and international options to choose from. Mexico City in particular is a mecca for food lovers, with plenty of street food, mid-range and high end restaurants available.
Mealtimes in Mexico differ from those in the US, UK and Australia. Dinner is between 8:30 pm & 11:30 pm. Lunch is from 12:30 pm to as late as 4 pm. It is customary to have a "merienda" or a light snack with tea or coffee around 5 or 6 pm.
The level of spice in Mexican food can vary significantly from your homeland – it is, after all, the country of a million chilies! At restaurants, please don't hesitate to ask for spice-free cuisine if you are unsure. For recommendations on what to eat, please refer to our section on Mexican cuisine.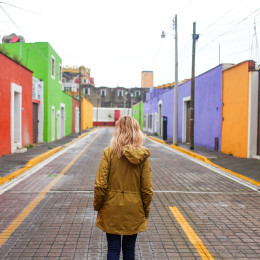 Health Information
There are no required vaccinations for Mexico although it is highly recommended to get the hepatitis-A and typhoid vaccines due to contamination in food or water. You may also want to consider immunization against polio, diphtheria/pertussis/tetanus (DPT) and malaria pills.
Your country's government may have its own vaccination regulations and recommendations. Be sure your routine vaccinations are up-to-date: influenza, chickenpox (or varicella), polio, measles/mumps/ rubella (MMR) and diphtheria/pertussis/tetanus (DPT).
In some high altitudes, it is not uncommon to encounter altitude sickness so it is best to carry medicine with you. We also recommend that you don't over-exert yourself and that you drink plenty of water to counter the effects of higher altitudes.
THE ENCHANTING DIFFERENCE
One of the very best travel experiences I have ever had. We even got updates once at 3 am! He also made one change in one day's itinerary to accommodate our wishes which was very wonderful. For business, I have traveled to Europe, Russia, all over Asia and South Africa but was blown away by all the beautiful sites in Argentina and Chile.
All the little touches made by our Enchanting Travel consultant, Amelia Edwards, were noticed and recognized by my wife and I. Thank you for making our milestone trip (25th wedding anniversary) such a memorable one! We look forward to engaging Enchanting Travels again for our next South American adventure!!
This was my first adventure as a solo traveler. But while I may have traveled on my own, I was never alone. I was well taken care of by a superb team of planners, trip coordinators, guides and drivers.
Do you have a vacation in mind? Personalize your itinerary with our Trip Builder.