Spanish Cuisine
Spanish cuisine is loved throughout the world for its mouthwatering flavors and the use of fresh, local ingredients. The country's fascinating heritage and geographical position have helped it develop complex and varied gastronomy over the centuries.
If you're planning a trip to this beautiful country, you'll be spoiled for choice with its many restaurants, cafes, and markets serving up all sorts of sizzling and seasonal delights.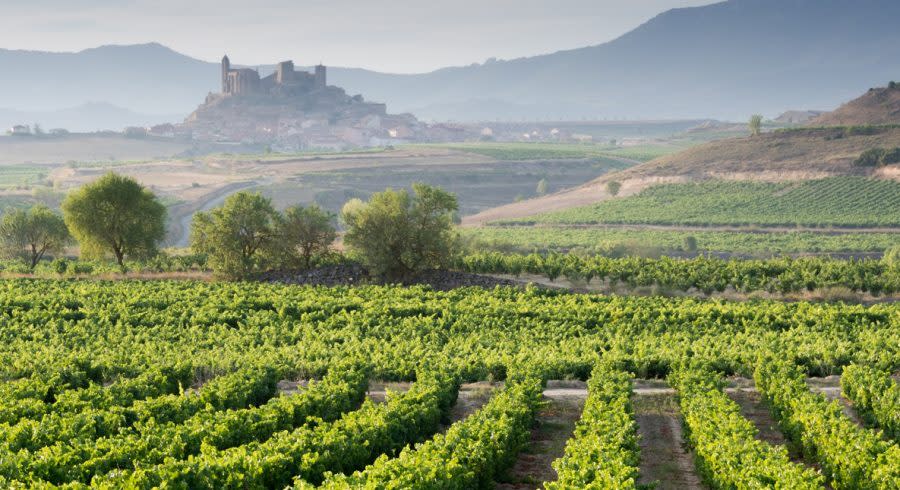 Dream Carefree
Go ahead and dream big. Enchanting Travels experts are here to help you plan the ultimate escape. Tell us your vision for the trip of a lifetime and we'll make it a reality.
Plan Carefree
One of our destination experts will reach out to craft a completely customized itinerary. Book your personalized journey and know that our flexible policies have you covered.
Travel Carefree
Relax and prepare for takeoff, knowing that your trip is perfectly planned and you have a personal concierge on call 24/7. Our experts are here to keep you safe and handle the details.
Close
Spanish Cuisine – Local Eating and Drinking Etiquette
Locals tend to treat lunch as their main meal. It's not uncommon to consume three courses of food in the middle of the day and then follow this up with a lazy afternoon (or even a siesta).
Breakfast is typically coffee and a pastry or some tostadas (toasted bread), while dinner is a lighter meal eaten typically between 8 pm and midnight.
Tapas are extremely popular and vary depending on the region you're vacationing in. Typical dishes include Patatas Bravas and Tortilla Espanola, as well as delicious jumbo prawns seared in garlic, crispy fried squid rings and various meats like cured ham and spicy chorizo.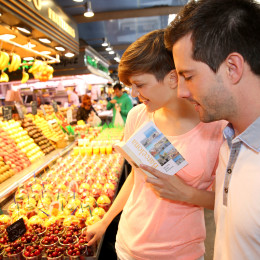 Regional Cuisine in Spain
With hundreds of miles of coastline, a scattering of islands and various mountainous locales, it's no surprise that Spain's cuisine is as diverse as its terrain. Here's what to expect.
Valencian and Murcian Cuisine
Valencia and neighboring Murcia are nicknamed 'the gardens of Spain' thanks to their long farming heritage. Valencia is particularly well-known for its oranges, which you'll be able to sample in zesty desserts or in marmalade. In Murcia, flavors are bold and the ingredients fresh; must-try delicacies include Pisto Murciano (a ratatouille-style dish) and moreish almond-flavored cookies, Almendrados.
Basque and Catalonian Cuisine
If San Sebastian is on your Spain bucket list, you'll be in for a real treat. The city is renowned for its gastronomy and you'll find at least three restaurants with three Michelin stars.
For a mix of traditional Spanish and eclectic global tastes, Catalonia is the region to visit. Expect menus to feature plenty of seafood, as well as rich game meat from the nearby Pyrenees mountains.
Andalusian Cuisine
Due to the region's position on the balmy Mediterranean coast fish and seafood are also highly popular, especially fried fish (Pescaito Frito) that's been lightly sauteed in olive oil.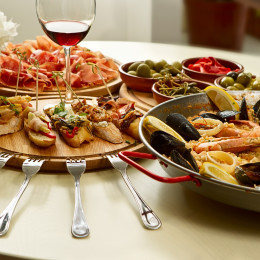 Ten must-try dishes from Spain
Patatas Bravas: This is perhaps Spain's most well-known tapas dish – typically pieces of fried potato served with smoked paprika Bravas sauce.
Paella: Traditionally from Valencia, you'll be able to savor this delicious rice-based dish in every corner of Spain. The most authentic Paella features saffron, chicken or rabbit and beans.
Tortilla de Patatas: More commonly known as a Spanish omelet, this go-to dish is made up of eggs, onions, and potatoes. Sometimes chorizo is added for extra flavor.
Jamon Iberica: Meat lovers won't want to miss sampling some authentic Jamon Iberico – cured ham from Iberico pigs. It's usually produced in inland regions like Extremadura and Salamanca.
Gazpacho: Especially refreshing in the hot summer months, Gazpacho is a cold soup from Andalusia that's made from tomatoes, garlic, cucumber, olive oil, and seasonings.
Croquetas: These deep-fried morsels with creamy melt-in-the-mouth centers are eaten across Spain. The filling is a thick Bechamel sauce, which often features tiny pieces of Jamon.
Turron: If you're visiting Spain during the festive season, expect to see lots of Turron. An almond nougat, that can either be soft and smooth or crunchy.
Bocadillos: Similar to sandwiches, a Bocadillo is a baguette-style roll stuffed with cold cuts of meat, fish, cheese or pieces of an omelet.
Manchego cheese: Hailing from La Mancha region of Spain, this delicious sheep's milk cheese is smooth and creamy when young and crumbly after its been aged.
Churros: Fried tube-shaped pastries – these are universally popular as a snack or dessert. In Spain, they're usually coated in sugar or dipped in a rich chocolate sauce.

Drinking in Spain
Spain is one of the major European wine regions and you'll spot dozens of vineyards, especially in the La Rioja Region. Additionally, most cities and towns boast numerous vinotecas (wine bars) where you'll be able to sample local varieties.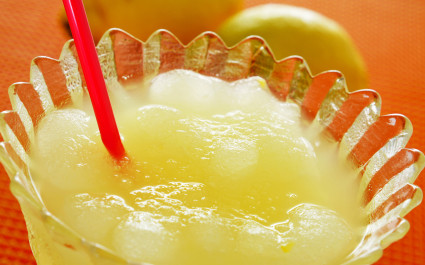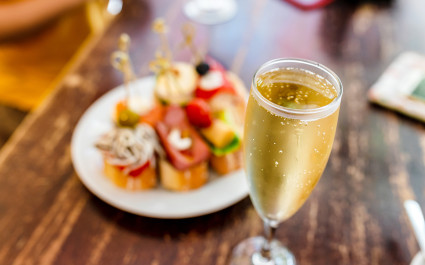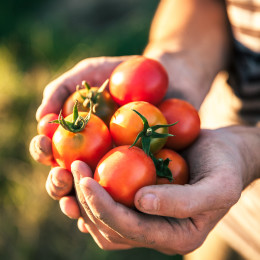 Food festivals in Spain
You'll discover dozens of incredible food festivals in Spain throughout the year.
Festa de la Calçotada
Celebrated in Catalonia every January, this festival focuses on the calçot – a root vegetable similar to a spring onion. The largest gathering is in Valls where calçots are barbecued and drenched in a rich tomato sauce.
Batalla del Vino
Wine festivals occur throughout the country, but few are as fun as the Batalla del Vino, held on June 29th. It's hosted in Haro in the La Rioja Region and revelers not only drink wine but also throw it over each other!
La Tomatina
Another food festival which can get a little messy is La Tomatina, held in the Valencian town of Buñol every August. Dozens of trucks of tomatoes are used in a mass food fight in the streets
Sample the rich flavors, tastes and textures of the cuisine in Spain for yourself when you book an exciting tour with our experts at Enchanting Travels.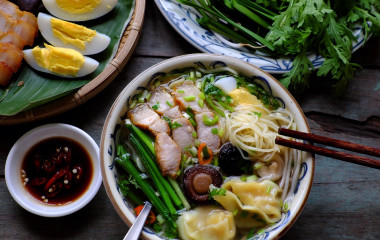 Your Guide to the Top 10 Food Destinations in the World 
Embark on a culinary sojourn that will most certainly tantalize your tastebuds! Our curated list of destinations will provide a truly mouthwatering vacation.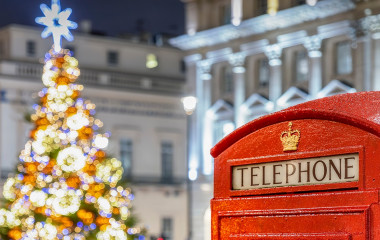 Must-see Festivals and Events in the UK and Ireland
Discover the must-see festivals and events in the UK and Ireland, from the Glastonbury Festival to Bloomsday, St. Patrick's Day celebrations and more!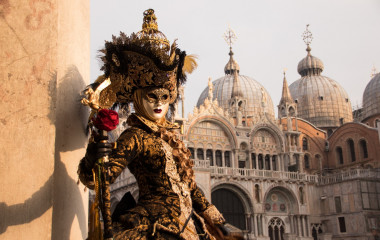 Ode to the Centuries: Art and Architecture in Italy
Whether you're a fan of classical columns and ornate frescoes or more contemporary allures, you'll be spoilt for choice in Italy. Learn more about Italian art and architecture to plan your cultural vacation.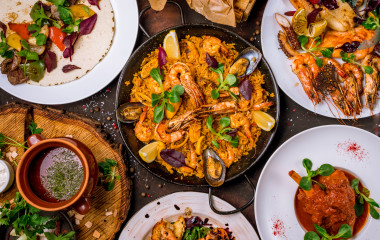 Simply Spain
7 Days: $ 3,190
/ person
Discover Spain's three major highlights on this classic tour! Beginning in the capital city of Madrid, take in an eclectic blend of tradition and modernity as you explore the city on a guided tour and visit its world-famous museums.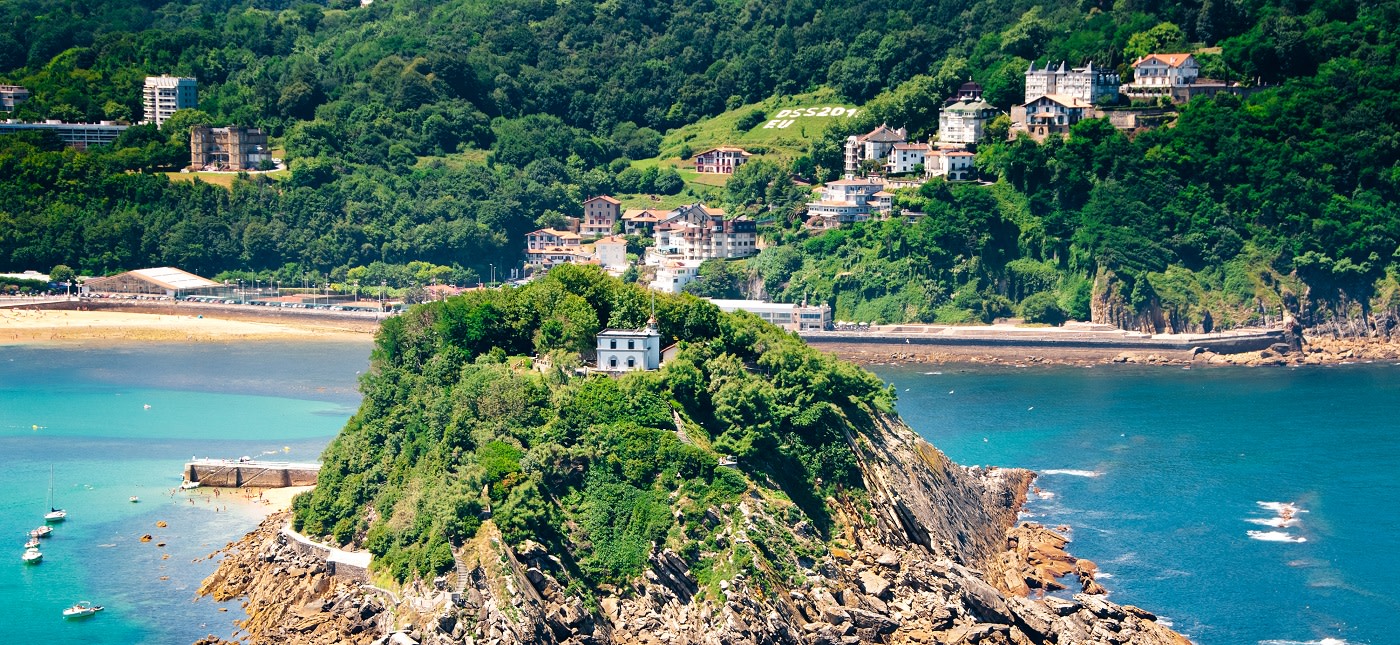 THE ENCHANTING DIFFERENCE
One of the very best travel experiences I have ever had. We even got updates once at 3 am! He also made one change in one day's itinerary to accommodate our wishes which was very wonderful. For business, I have traveled to Europe, Russia, all over Asia and South Africa but was blown away by all the beautiful sites in Argentina and Chile.
All the little touches made by our Enchanting Travel consultant, Amelia Edwards, were noticed and recognized by my wife and I. Thank you for making our milestone trip (25th wedding anniversary) such a memorable one! We look forward to engaging Enchanting Travels again for our next South American adventure!!
This was my first adventure as a solo traveler. But while I may have traveled on my own, I was never alone. I was well taken care of by a superb team of planners, trip coordinators, guides and drivers.
Do you have a vacation in mind? Let us help you create the trip of a lifetime.