Is Oceania safe?
With its vibrant cities, incredible Mayan and Spanish colonial heritage, art, architecture, culture and art scene, cuisine and beautiful beaches, Mexico is a destination of choice for discerning travelers. By and large, traveling in the popular tourist destinations is completely safe however, it is important to keep some basic safety measures in mind while you are out and about.
Australia and New Zealand are the most popular regions to visit within Oceania and both typically have excellent safety records. Nevertheless, petty theft and pickpocketing are not unheard of in urban areas. You should ensure you know where your belongings are at all times and make a note of the serial numbers of any electronics in case they're stolen or misplaced.
If you're venturing out to more remote regions like the Pacific islands, crime rates are generally a bit higher (particularly in Papua New Guinea). Again, be vigilant with your belongings and make copies of any important travel documents just in case.
One of the biggest threats you'll likely face when it comes to safety in Oceania is from nature. Be wary of poisonous insects and dangerous animals like alligators. Mosquito-borne diseases are also common in some areas, so make sure you've had any relevant vaccinations before you travel. If you're heading to the coast and are likely to be swimming, watch out for riptides.
Here are some top tips from our destination experts for seamless and safe Oceania travels.
Explore
Where do you want to go? What do you want to do? Be it popular sights or off the beaten path experiences, tell us your travel dream through our trip planner.
Design
Our destination experts will get in touch with you to craft a completely tailor-made, obligation-free itinerary to match your interests and budget.
Experience
Once you have booked your trip, sit back and relax – we'll take care of everything else. With our exceptional local team & 24/7 support, priceless memories await you!
Close
Safety in Australia
Australia has one of the best safety records in Oceania, however, you should still be mindful in busy tourist areas and cities. Keep your belongings with you at all times and try to avoid carrying large sums of cash or valuables you're not likely to use.
As Australia is home to various venomous species, you'll need to be extra careful when wandering in rural areas that are not near medical services. If you urgently need the assistance of the emergency services during your visit, call 000.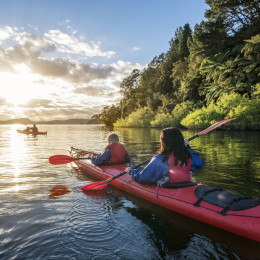 Safety in New Zealand
Again, while New Zealand is generally a very safe country to visit, you should still be vigilant in busy cities and tourist hotspots where pickpockets and con artists are more likely to operate. Take care at night and always book a taxi back to your accommodation if you're unfamiliar with an area or on your own.
New Zealand's emergency number is 111 should you need the aid of the police, an ambulance or the fire services.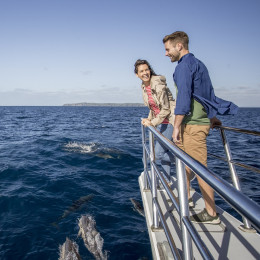 Top Travel Tips for Safety in Oceania
Make sure someone knows where you are at all times if you're vacationing alone
Be careful walking around cities at night, especially in unlit areas
Never accept lifts from strangers
Make copies of any important travel documents in case of theft or loss
Be alert in rural regions in Australia and the Pacific islands for dangerous animals and insects
Always take out travel insurance to protect you against theft or in case of medical emergencies
For more information, visit the travel advisory page here.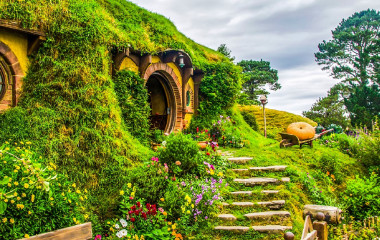 Discover New Zealand on Your Lord of the Rings Tour
Watch the Lord of the Rings' Middle Earth come alive in front of your eyes on your Lord of the Rings tour in New Zealand!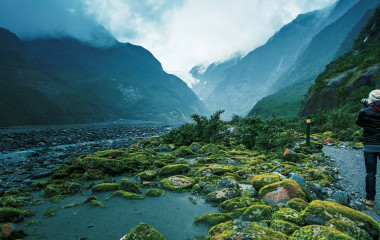 Spectacular Sights: New Zealand's Landscapes and Geology
From the impossibly beautiful Southern Alps to ancient glaciers, forests and beaches, get your lowdown on the stunning natural wonders of New Zealand.
In Harmony with Nature: Top 10 Luxury Eco Resorts in the World
Imagine yourself cocooned in a natural paradise. Secluded, exclusive, and deliciously plush, these top 10 luxury eco resorts spell perfect vacations for nature enthusiasts and leisure travelers alike.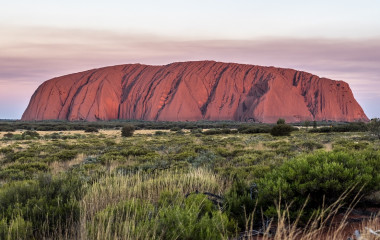 Highlights of Australia
13 Days: $ 4,390
/ person
Uncover the land Down Under! Begin your private Australia trip in beautiful Sydney, where you can explore iconic sites such as the Harbour Bridge and Opera House and learn about the city's storied past on a tailormade tour.
Great Southern Touring Route
10 Days: $ 2,590
/ person
Go off the beaten path in southern Australia! On this private vacation, drive along the Great Ocean Road with scenic stops at seaside towns where you can sample the region's famous produce and enjoy the outdoors.
Load More
THE ENCHANTING DIFFERENCE
Do you have a vacation in mind? Personalize your itinerary with our Trip Builder.