French Polynesia: Vacation in Blissful Atolls
A French Polynesia vacation brings you to the remotest islands in the world, in the middle of the Pacific Ocean. Those who travel here come with many expectations: of beachfront retreats, coral reefs circling brilliant blue lagoons, lively drum and dance performances on black-sand beaches, overwater bungalows, and sunset piña coladas. At Enchanting Travels, we specialize in fulfilling those high expectations. Let us take you to the South Seas on an island-hopping trip of a lifetime.
This is French territory, consisting of 118 volcanic islands and atolls, grouped under five main archipelagos. Tahiti, in the Society Islands group, is the largest island, and so well known that many refer to all of French Polynesia as Tahiti or the 'Islands of Tahiti'. Park at a luxurious resort on the coast and explore Tahiti's lush hilly interiors with gushing waterfalls, and the capital Papeete with its colorful, historic market and Black Pearl and Gauguin museums.
Nearby is the heart-shaped island of Moorea, whose towering mountains and coral reefs are legendary. Cruise through its sparkling lagoon for an encounter with stingrays and black-tip sharks, or take a boat tour into the surrounding waters to watch playful spinner dolphins, or humpback whales in summer. Shop for 'poerava', or exquisite Tahitian black pearls, here and on the neighboring islands of Raiatea and Tahaa.
With fringing coral reefs and islets, the Garden Island of Huahine is utterly gorgeous. Slightly off the main tourist route, it's perfectly suited to leisurely days lounging in hammocks and savoring French-Polynesian fusion food. Don't miss out on a visit to 'marae' temples or sacred archeological sites for insights into Polynesian heritage.
Northeast of the Society Islands is the Tuamotu archipelago, ideal for snorkeling and diving. Its innumerable coral rings and secluded azure lagoons are teeming with a kaleidoscope of colorful marine life. Rangiroa is its largest atoll, a place of stupendous beauty and unmissable sites like Pink Sands, Blue Lagoon, and Ohotu Reef.
The Marquesas Islands, some 900 miles northeast of Tahiti, are flush with rainforests and native artifacts. The largest island, Hiva Oa, is a land of myths and legends, and the largest tiki statues in French Polynesia.
Head back to the Society Islands, to end your trip on that most romantic of French Polynesia's atolls, Bora Bora, dominated by the spire of Mt. Otemanu. Luxurious overwater bungalows rise over the island's cerulean waters, accentuated by sunny decks, dining gazebos, and glass-fronted rooms. Picnic on the private island of Motu Tapu; it promises to be one of the most idyllic and relaxing moments you'll spend in this tropical paradise.
Dream Carefree
Go ahead and dream big. Enchanting Travels experts are here to help you plan the ultimate escape. Tell us your vision for the trip of a lifetime and we'll make it a reality.
Plan Carefree
One of our destination experts will reach out to craft a completely customized itinerary. Book your personalized journey and know that our flexible policies have you covered.
Travel Carefree
Relax and prepare for takeoff, knowing that your trip is perfectly planned and you have a personal concierge on call 24/7. Our experts are here to keep you safe and handle the details.
Close
POPULAR TRIPS TO french Polynesia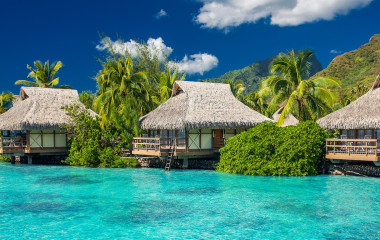 French Polynesia: Island Hopping and Romance
13 Days: $ 6,590
/ person
Uncover the natural beauty and romance of French Polynesia on this tailor-made tour! By flight as well as boat, travel between Huahine, Bora Bora, and Moorea, enjoying sumptuous stays in overwater villas as well as a diverse range of excursions and activities.
Secrets of the South Pacific: Tahiti, Bora Bora and Blue Lagoon
13 Days: $ 6,590
/ person
Paradise awaits you in the South Pacific! On this private tour, explore the secrets of the pristine Society Islands the Tuamoto Archipelago at your own pace.
OUR AWARDS
At Enchanting Travels, our unique tours are built on extensive knowledge of our destinations, an outstanding team of professionals, and personalized top-notch service. Our work is consistently recognized by prestigious organizations across the travel industry. In 2020, we received the Travel Weekly Magellan Gold Award for the World's Leading Tour Operator – Overall and were recognized as North America's Leading Tour Operator by World Travel Awards. In 2021, we have won the Lux Life Magazine Award for the Best Global Custom Travel Company – USA.






"This was truly an "Enchanting" adventure! The value and service was beyond excellent! The entire team ensured every detail was taken care of and went out of their way to welcome us! And every hotel and excursion was amazing, and we were greeted with welcoming open arms every where we stayed! Nothing was left to chance…and we felt so secure knowing Enchanting Travels had everything lined up for us! Even our lodges said Enchanting Travels was a top-notch company!"
"We have used Enchanting Travels twice to help us with our African adventures, and totally appreciate the details and planning. Visiting several countries in Africa requires transfers and planning, and Enchanting were on top of everything."
"We received complete support from Enchanting's travel experts from day 1. They were very prompt in developing an itinerary that fit into our budget and interests; answered all our questions with clarity and advised on various options and special arrangements we wanted to make."
"This was the trip of a lifetime for my husband and I. It was first class service from the moment we landed. The ease of having everything pre-booked for us really allowed us to enjoy our trip. I would highly recommend this service for anyone looking to plan a trip like this."
"We chose Enchanting Travels for a Kenya, South Africa and Botswana trip. We will not hesitate to rely on them in the future. Everyone from start to finish was informative and dependable. Enchanting Travels even surprised us with an awesome dinner experience for just the two of us."
"We have traveled with Enchanting five years in a row. The travel experience with Enchanting has always been unique and memorable for us, for they offer fully customized itineraries that perfectly suit our needs. They always go above and beyond to fulfill our needs throughout our travel."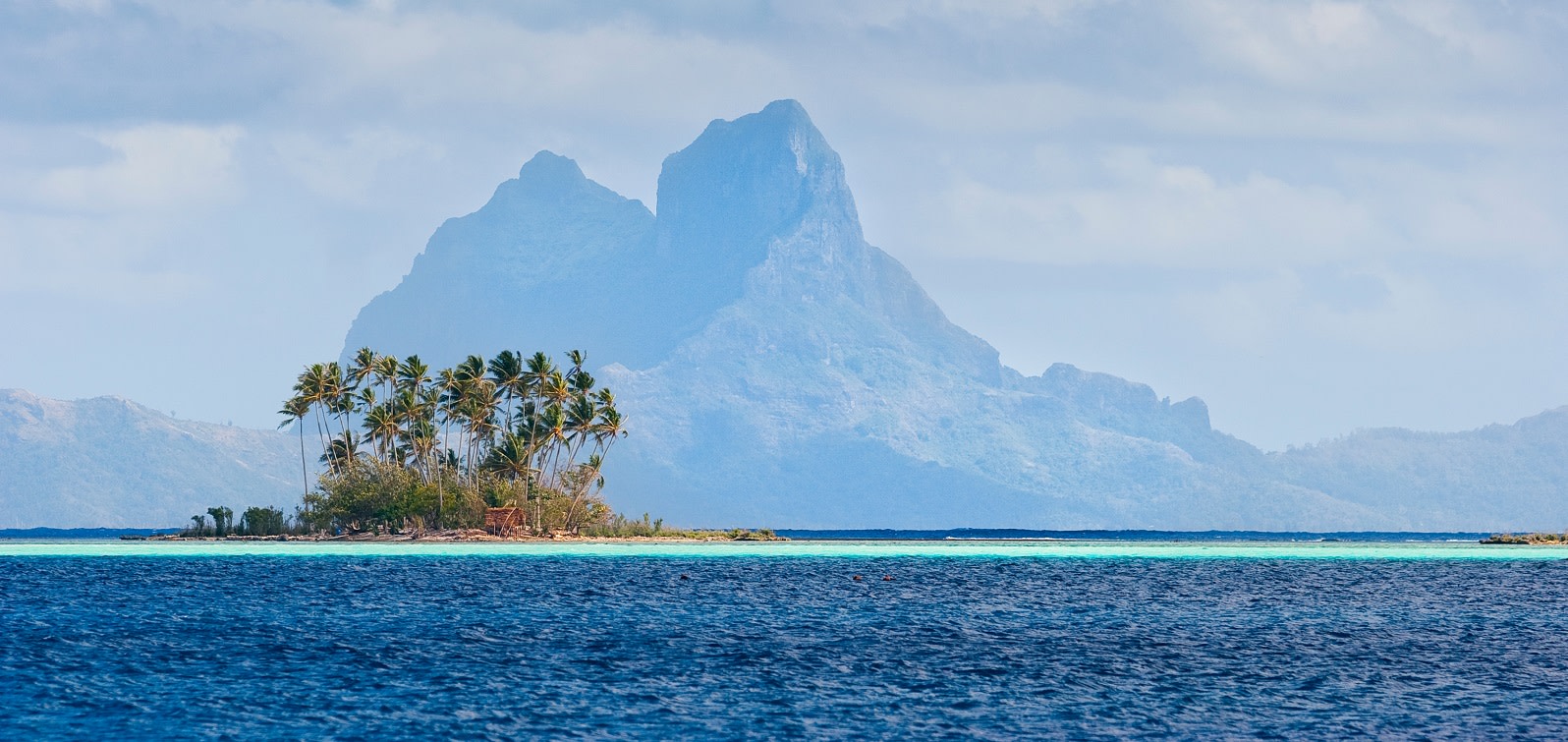 Best time to visit french polynesia
THE ENCHANTING DIFFERENCE
Do you have a vacation in mind? Personalize your itinerary with our Trip Builder.