Culture in Argentina
Modern Argentinean culture is a result of the country's tumultuous and illustrative history and is hugely influenced by Italian, Spanish and other European immigration.
Dream Carefree
Go ahead and dream big. Enchanting Travels experts are here to help you plan the ultimate escape. Tell us your vision for the trip of a lifetime and we'll make it a reality.
Plan Carefree
One of our destination experts will reach out to craft a completely customized itinerary. Book your personalized journey and know that our flexible policies have you covered.
Travel Carefree
Relax and prepare for takeoff, knowing that your trip is perfectly planned and you have a personal concierge on call 24/7. Our experts are here to keep you safe and handle the details.
Close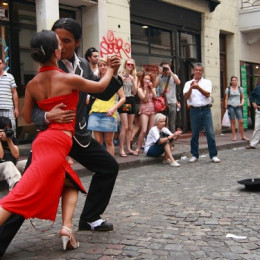 Argentina's people
Visitors to Argentina often notice that Argentinians are much more European than their other South American neighbors. Argentine people are extremely passionate, about life, about family, love, food, politics, and perhaps even above all, about fútbol (soccer). You will find on your Argentina tour that the people are warm and sentimental, family is paramount in daily life, and hospitality often extends to include close friends and neighbors. People can be open and direct or even blunt, not afraid to speak their minds and implement their quick wit and sarcasm.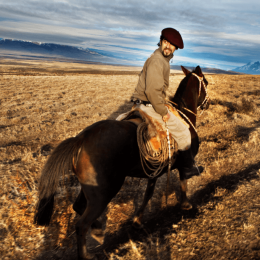 Traditions and culture in Argentina's provinces
In the interior provinces, residents lead a much more relaxed-pace country life than their city-dwelling counterparts in Buenos Aires. Local shops will close usually around midday for the siesta (naptime). Afternoon hours are marked by sharing yerba mate and long conversations.
Our Argentina tours are incomplete without sighting the country's iconic cowboy figure – the authentic gaucho, very much alive in the country's interiors where you will find traditionally-dressed gauchos on horseback. Jineteadas (rodeos), large-scale asados (barbecues) and folkloric music and dance are common in rural areas.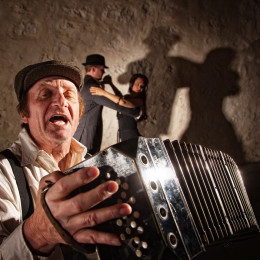 Top Tips: Culture in Argentina
Get used to being kissed -a lot! Argentinians greet one another by a kiss on the cheek (one cheek in Buenos Aires and sometimes both cheeks in interior provinces).
While always respectful, don't be surprised over casual physical contact in conversations – Argentinians are warm and physical communicators.
Argentinians are rather infamously late: be patient.
It is considered unfashionable to arrive on time for parties and social gatherings in Argentina. Arrive 30-40 minutes later than the time you have been invited.
Soak up the unique culture in Argentina at your own pace on your tailor-made tour with us.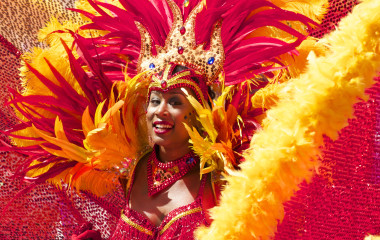 Top 5 Festivals in South America You Need to See!
Festivals in South America are known for their sheer extravagance. Just being in the vicinity of any of these carnivals can fill you with a sense of euphoria so strong that you are bound to keep coming back for more.
popular trips to argentina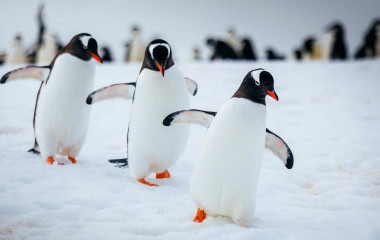 Seventh Continent Cruise with Cape Horn and Diego Ramirez
13 Days: $ 19,990 $ 13,690
/ person
On this voyage to the South Pole, experience the highlights of the Antarctic Peninsula, the historic landmark of Cape Horn, and the albatross nesting grounds on Diego Ramirez Islands. For centuries, Antarctica has inspired explorers and discoverers around the globe – now it's your turn!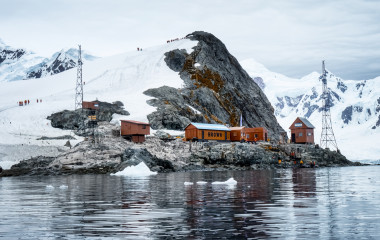 Crossing the Antarctic Circle: Southern Expedition
14 Days: $ 15,490 $ 11,290
/ person
Set off on a bucket-list adventure to the South Pole! Setting foot on the seventh continent is an experience reserved for only a few.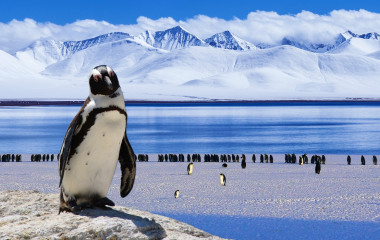 Southern Latitudes, Landscapes and Wildlife
13 Days: $ 10,790
/ person
On this vacation, travel to the glacier cleaved lands of remote Patagonia. Beginning at the colossal glaciers of Torres del Paine, travel to the stunning Perito Moreno, discover penguin colonies at the end of the world, and sail in a spectacular land of snow – Antarctica!
THE ENCHANTING DIFFERENCE
One of the very best travel experiences I have ever had. We even got updates once at 3 am! He also made one change in one day's itinerary to accommodate our wishes which was very wonderful. For business, I have traveled to Europe, Russia, all over Asia and South Africa but was blown away by all the beautiful sites in Argentina and Chile.
All the little touches made by our Enchanting Travel consultant, Amelia Edwards, were noticed and recognized by my wife and I. Thank you for making our milestone trip (25th wedding anniversary) such a memorable one! We look forward to engaging Enchanting Travels again for our next South American adventure!!
This was my first adventure as a solo traveler. But while I may have traveled on my own, I was never alone. I was well taken care of by a superb team of planners, trip coordinators, guides and drivers.
Do you have a vacation in mind? Let us help you create the trip of a lifetime.