If you are planning a trip to South America and want to make the most of those spectacular Latino times filled with dancing, music and good food, we believe you should plan your private, tailor-made itinerary around the festivals of South America.
Nothing adds more color to a vacation than good, old-fashioned festivities! Witness for yourself our recommended top festivals in South America.
Top Festivals in South America: Carnival in Rio de Janeiro
The Carnival of Rio de Janeiro, most commonly referred to as 'The Carnival', is one of the most popular South American festivals in the world. The experience is so magical that you can expect more than two million people each day out on the streets and rejoicing in its high-energy vibe!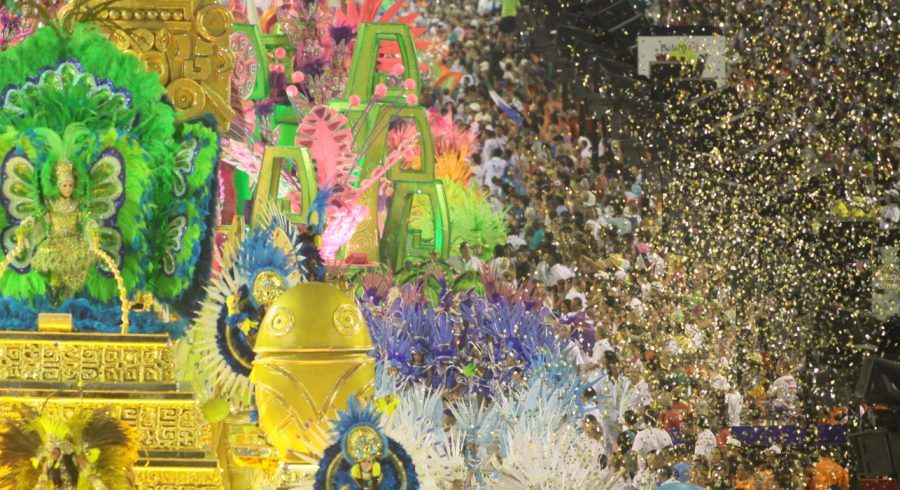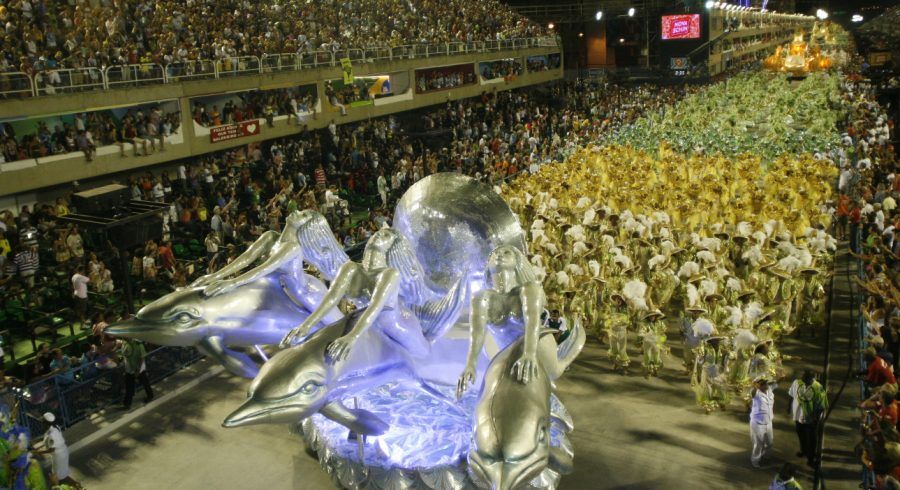 Do not miss the chance of being part of this mega street parade and getting swept up by the irresistible beats of the Brazilian samba swelling all around you. It is undoubtedly a once-in-a-lifetime opportunity of becoming part of a larger crowd—an electrifying movement, and an unforgettable moment all rolled into one travel experience! Various elements of the carnival take place at different locations – and you must check out the Samba School processions while you are in Rio de Janeiro.
This is perhaps the best way to make the most of an otherwise idle February!
Top Festivals in South America: Inti Raymi in Peru
Celebrate the sun in all its glory with Inti Raymi, an ancient festival that dates back to Peru's magnificent Inca Empire. Celebrated at the beginning of the Incan New Year, this festival goes on for nine whole days that are filled with colorful marches and processions, dances and music.
Inti Raymi takes place on the Winter Solstice to celebrate the year's harvesting season. It usually falls on June 24, so if you are looking for a fantastic summer vacation experience that will be hard to forget, then this one will definitely tick all the right boxes.
Top Festivals in South America: American Renaissance and Baroque Music in Bolivia
Journey down to San Javier, Bolivia, to enjoy the International Festival of American Renaissance and Baroque Music (yes, it is a mouthful). If you are a music lover and have been hankering for an experience that will allow you to travel through time and get carried away by orchestral heights, this is one of the best music festivals in South America for you.
The history behind it is quite interesting. During the restoration of Jesuit temples, over 9,000 sheets of music were discovered. This recovered musical tradition, dating back to the ancient Chiquitos and Maxos culture of the land, bring travelers the rare opportunity of enjoying melodies that were nearly lost in time. It is certainly an experience that will touch your soul.
This South American music festival only takes place on even years in May, so you might have to plan ahead!
Top Festivals in South America: Tapati Festival in Easter Island
Have you ever dreamed of standing naked at the lip of a volcano, and then skidding down the slope on two banana tree trunks, only to be greeted by a roaring crowd? If so, the Tapati Festival in Chile's Easter Island (also known as Rapa Nui) is exactly where you need to be!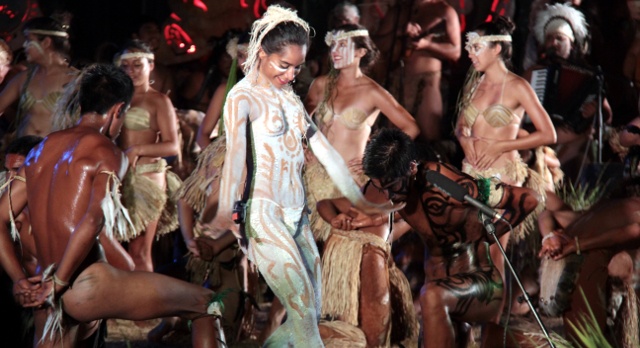 Give the adrenaline junkie in you the fix it so badly wants this year by traveling to Easter Island and being a part of this wacky, island festival.
Grab yourself a patch of grass (it is a picnic after all!) and watch local people participate in spear throwing competitions, cooking empanadas, and generally showing off their skills in death defying sports – all in one day! All you need to do is grab a chilled bottle of something bubbly to celebrate this Polynesian island festival with the locals.
Top Festivals in South America: San Antonio de Areco in Argentina
When you think of cowboys, you imagine open fields of countryside. The Traditional Festival of San Antonio de Areco in Argentina will certainly take that imagery and turn it on its head! One of the most thrilling things to do in Argentina, the festival is all about gauchos riding along the edges of Parque Crillio in the crisp November air, offering you a glimpse of what life could be like if there weren't any cars around!
Picture stallions galloping through cobbled streets, rushing past houses and taking over a seemingly quiet city.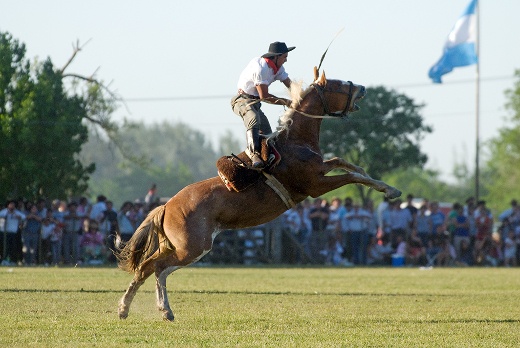 If you are looking for a travel experience that will stay alive with you for a lifetime, these South American festivals are probably what you have been seeking. Filled with raucous dancing, music, festivities, and a ton of whimsy, these festivals in South America are a must on any traveler's list!
Plan your tailor-made tour of South America around these top five festivals in South America.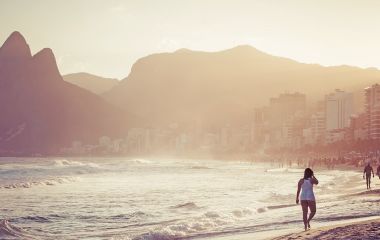 South America: Top Five Travel Treats
13 Days: $ 7,310
/ person
Travel South America on a tour that boasts all the highlights of the continent! There are plenty of opportunities for you to soak up the culture and stunning scenery.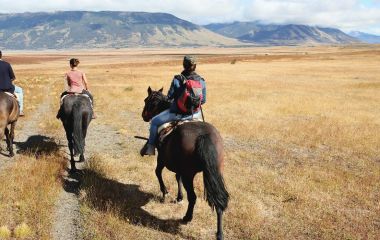 South America: An Epic Exploration
33 Days: $ 20,720
/ person
Experience the best places to travel in South America! On this epic journey, you can enjoy the contrasts of the continent – from salt flats and deserts to the glaciers of Patagonia.