Cuisine in Colombia
What can you expect from the cuisine in Colombia? Our experts have some tips to share with you.
Colombian cuisine is a delightful smorgasbord of European influence and Andean ingredients. Nestled by the towering Andes and set on the equator, when it comes to fresh produce, your choices are endless! Given the varied topography within the country, the cuisine and traditional cooking methods also vary considerably between regions.
Cereals such as maize and rice are a staple part of Colombian cuisine and included in most meals alongside potatoes and cassavas. Meat, including pork, mutton, beef and seafood near the riverine and coastal areas, are a very important part of the diet. Corn, milk and dairy products such as butter or cheese are consumed daily. Most meals typically include three separate course and lunch, often served later in the afternoon, is the most important meal of the day. While Colombians don't prefer spicy dishes, the food is uniformly delicious and flavorful, especially the various types of soups that are regularly served at mealtimes.
Colombia is a haven of fresh tropical fruits such as dragon fruit, papaya, guava, blackberry and passionfruit. Readily available around almost all street corners, take a break between your trips to sample Colombian juice to refresh yourself!
Owing to its geographical location and favorable climate, especially in the hilly reaches, Colombia grows some of the best coffee in the world. Unlike its darker French cousin, Colombian grows mild and rich Arabica coffee, which is often considered an all-purpose coffee unlike the Robusta beans of the East. The Juan Valdez marketing campaign of the nonprofit National Federation of Coffee Growers have done much to increase the production and export of Colombian Coffee.
Explore
Where do you want to go? What do you want to do? Be it popular sights or off the beaten path experiences, tell us your travel dream through our trip planner.
Design
Our destination experts will get in touch with you to craft a completely tailor-made, obligation-free itinerary to match your interests and budget.
Experience
Once you have booked your trip, sit back and relax – we'll take care of everything else. With our exceptional local team & 24/7 support, priceless memories await you!
Close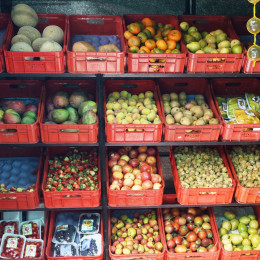 Sample the best cuisine in Colombia
Colombian empanada – Popular with locals and travelers alike, sample a Colombian empanada or two from any local cart. Made with corn and stuffed with meat and spices, the Colombian empanada is deep-fried unlike its baked Argentinean equivalent.
Bandeja Paisa – The national dish of Colombia is a giant platter of food consisting of fried pork, grilled beef and sausage served on a bed of rice and beans. A fried egg and a slice of avocado complete the hearty meal!
Arepa – This flatbread is the perfect accompaniment for any meal! Doused in butter and then sprinkled with cheese, this is a food lover's delight
Sancocho – Colombian soups rarely get heartier than this. This fabulous stew is a wholesome meal made with many a root vegetable such as potato, cassava and plantain. Ingredients may vary depending on which part of the country you are in – while beef and pork are more popularly used in the mainland, fish is naturally more popular in the coastal areas.
Colombian chocolate – Believed to be popular with the Mayans as early as 400 BC, the Andean cacao is just as favored by modern-day Colombians. A warm glass of hot chocolate is the perfect start or end to your typical day in the country.
THE ENCHANTING DIFFERENCE
Do you have a vacation in mind? Personalize your itinerary with our Trip Builder.