Culture of Indonesia
The culture of Indonesia is varied, with its melting pot of colonial and immigrant influences as well as its indigenous traditions, from the Portuguese traders to the Dutch colonialists to Chinese, Indian and Malay settlers. Most people in Indonesia define themselves by their local culture, rather than their national culture.
This island state has been a major hub for trading since ancient times, as it is centrally located among history's superpowers, which is why you can expect to witness all the world's major religions living harmoniously side by side. Indonesian culture is focused around the community, with a hierarchical structure. Indonesians believe in the concept of gotong royong (mutual assistance) and mufakat (consensus), and the national motto is Bhinneka Tunggal Ika (Unity in diversity). Jam Karet (rubber time) highlights the cultural attitude: that life should not be rushed – everything has its time and place.
Most Indonesian people are indirect when they communicate, so as not to offend others. The same is expected when you communicate, as even loud voices can be misconstrued as shouting, which can be a real cause of malu (shame), so it is better to highlight any issues privately and softly during your tour of Indonesia. Much of the language is communicated non-verbally, so pay attention to body language. This is an important part of the culture.
If you are given a gift, it is expected that you verbally refuse it before taking it, as a means of politeness. If you wish to give gifts to new friends you meet during your private tour of Indonesia with us, try to wrap the present in gold and red paper, and always give from the right hand.
Avoid sharp items (which can indicate that you wish to sever the friendship), alcohol (as it is often prohibited in Islam), non-Halal foodstuffs, or leather (as it is often prohibited in Hinduism). Note that gifts are never opened in front of the gift bearer.
Explore
Where do you want to go? What do you want to do? Be it popular sights or off the beaten path experiences, tell us your travel dream through our trip planner.
Design
Our destination experts will get in touch with you to craft a completely tailor-made, obligation-free itinerary to match your interests and budget.
Experience
Once you have booked your trip, sit back and relax – we'll take care of everything else. With our exceptional local team & 24/7 support, priceless memories await you!
Close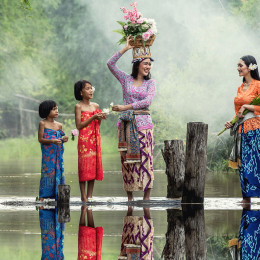 Language in Indonesia
Indonesia has a standardised dialect of the Malay language, known as Bahasa Indonesian, which was declared as the official language of Indonesia during the nation's independence in 1945. However, due to the numerous islands, most people tend to speak the regional dialects of their island or community, such as Javanese (from Java), Balinese (from Bali) and Minangkabau (from western Sumatra).
Did you know? In the nation's official language of Bahasa Indonesia, there are 12 ways of saying No, and several ways of saying Yes (when the actual meaning is no)!
Religion in Indonesia
Indonesia is the largest nation with people following the Islamic faith in the world, with 88% of the population being Muslim. In addition, Hinduism, Buddhism, Confucianism, and Christianity are all practised and prevalent within Indonesia.
Generally, all the religions get on and follow the mottos of 'Judge not, lest ye be judged' and 'Do unto others as you would do to yourself'. There are also still many ethnic peoples who practice their indigenous customs, wear traditional dress, and often believe in animism. Animists believe that the gods inhabit the mountains, especially Bali's tallest mountain, the stratovolcano Mount Agung.
Due to the diversity, you can see religions that have been fused with different influences, and you can witness this during the many colorful religious festivals, which play a major part in the culture of Indonesia.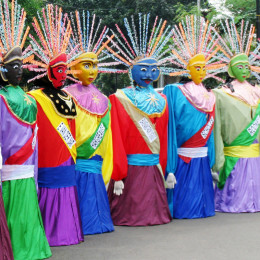 Art in Indonesia
Indonesia has always had a history of arts, with influence from as far back as the stone age. You can see some of the best examples in the many temples of its islands, and its architecture,including traditional timber structures that are built on stilts. You can find a presence of animist traditions and tribal art in most of the nation's crafts, as well as styles with strong Hindu and Buddhist roots.
In Java, you can experience many types of craft – from canvas art to wood carving, handmade, intricate silverwork, clay and stone sculpture. The island also is a major center for batik, ikat and songket cloth, all of which originate from Indonesia.
In Sumatra, you can witness excellent examples of Islamic art and architecture. In Bali and Java, you can see the wayang kulit, the shadow puppets, made of buffalo hide and then painted.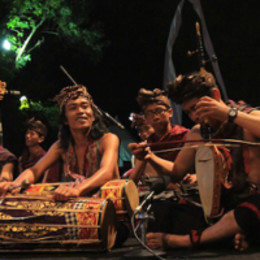 Music in Indonesia
The music of Indonesia is also varied and it is well worth taking time out to enjoy a performance or two during your tour of Indonesia. When visiting Java in 1580, Sir Frances Drake was mesmerized by the exotic music with its metallic timbre.
Gamelan, used in East Java and Bali, is a popular traditional instrument ensemble, that includes bronze percussion instruments, such as metal pots, gongs and drums. Kroncong music dates back to the 16th century when Portuguese sailors brought their native instruments to Indonesia, and is a melodic ensemble of string instruments, (including the kroncong, which is similar to a ukulele), a flute and a female vocalist. Songs tend to be melancholic and of love and natural beauty. Sasando music from West Timor is a soft style of music, which uses a lead that provides a timbre similar to a harp. Native to West Java, angklung music has become known globally due to its traditional bamboo angklung instrument, receiving UNESCO status.
In modern times, the Bollywood culture of India has also had an influence on the nation's music.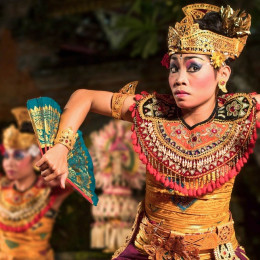 Dance in Indonesia
Dance in Indonesia plays a major role in the culture, and many performers have usually been practicing under the guidance of an expert since childhood. The dance style is very expressive, precise, and often somewhat surprising.
There are over 3,000 Indonesian original dances, sometimes with tribal roots. Bali is the ideal location if you wish to witness cultural dances first-hand when you travel in Indonesia. The dance dramas of Bali are intertwined with Buddhist and Hindu mythology from the Ramayana and Mahabharata.
The Barong & Rangda's dance of good over evil is probably the most famous of the Balinese Hindu dances, depicting demon queens and child eaters, while the Legong dance is considered the most graceful. A masked dance, known as Topeng, brings to life the Balinese language, while chronicling the island's history or social issues in a comical way.
popular trips to indonesia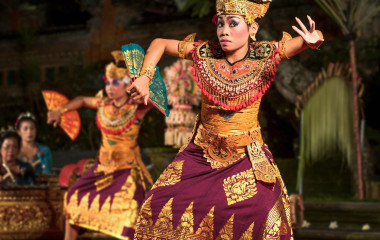 Highlights of Java and Bali
13 Days: $ 2,190
/ person
On this delightful tour of Indonesia's two most famous islands, take in the stunning UNESCO-listed Borobudur temples and other historic gems of Java and Bali. Explore the lush countryside and vibrant culture of Ubud too and then relax on the tranquil beach of Nusa Dua, just a short distance from Bali's busiest beaches.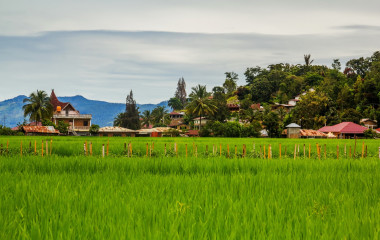 Best of Sulawesi and Sumatra
16 Days: $ 6,490
/ person
Uncover the tropical treasures of Sulawesi and Sumatra with this private Indonesia tour. From enigmatic Hong Kong, make your way to the lush jungles in Sumatra where a host of endangered primates await you.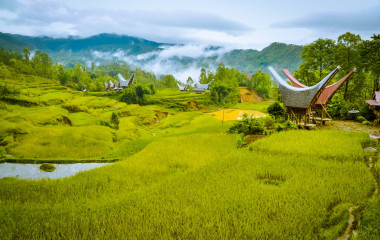 Ancient Cultures and Bali
14 Days: $ 3,690
/ person
On this Indonesia vacation, uncover centuries old indigenous culture in Sulawesi while you wander in traditional villages of Toraja nestled amid misty mountains. In Bali, discover the rich art and culture scene in Ubud, trek to volcanoes, and sunbathe on beautiful beaches.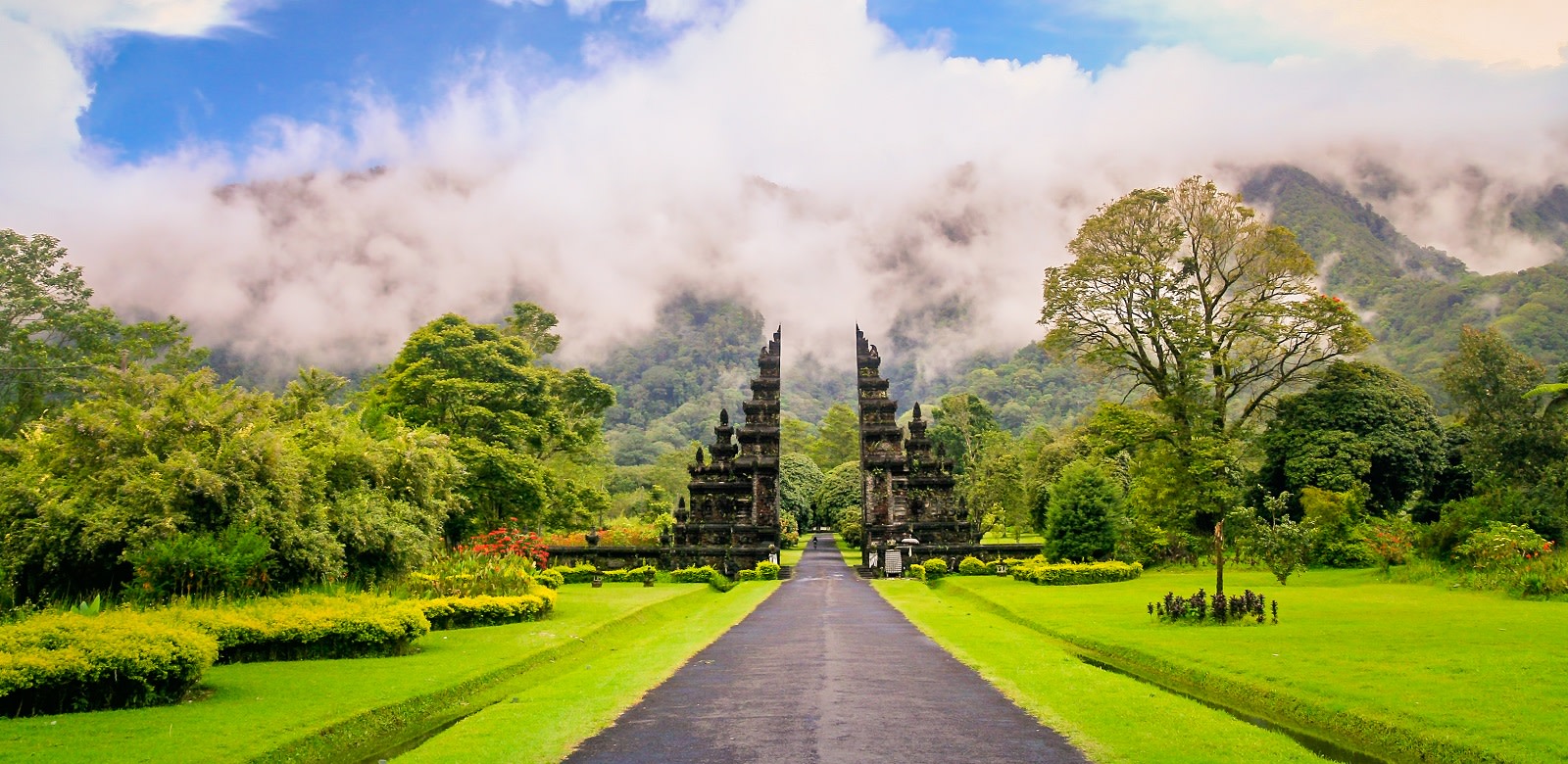 THE ENCHANTING DIFFERENCE
One of the very best travel experiences I have ever had. We even got updates once at 3 am! He also made one change in one day's itinerary to accommodate our wishes which was very wonderful. For business, I have traveled to Europe, Russia, all over Asia and South Africa but was blown away by all the beautiful sites in Argentina and Chile.
All the little touches made by our Enchanting Travel consultant, Amelia Edwards, were noticed and recognized by my wife and I. Thank you for making our milestone trip (25th wedding anniversary) such a memorable one! We look forward to engaging Enchanting Travels again for our next South American adventure!!
This was my first adventure as a solo traveler. But while I may have traveled on my own, I was never alone. I was well taken care of by a superb team of planners, trip coordinators, guides and drivers.
Do you have a vacation in mind? Personalize your itinerary with our Trip Builder.