Cuisine in Malaysia
From eating seafood in all the coastal regions, including Kota Kinabalu, Penang and Langkawi, to a street food paradise in Kuala Lumpur and Kuching, you will be surprised by the diversity of the cuisine in Malaysia.
Due to the multi-ethnicity of the country, you can expect a huge array of culinary influences on the food – from the native ethnic groups of Indonesia and Malaysia to the colonial rulers of Portugal, the Netherlands and the UK. The country shares a similar history with Singapore so you can expect similar dishes in these must-visit tourist destinations. In major cities such as Kuala Lumpur, Malacca, Langkawi and Georgetown, major hotels serve everything from local cuisine to Western favorites. However, in the rural areas of the country, especially in the forests that make up the national parks, except simple and hearty local fare.
The staple ingredients of most Malay meals include shrimp paste (known as balacan), which incorporates garlic, and ginger. The spice of chili peppers, including the pungent bird's eye chili, gives the food a kick, while coconut is used in all its forms – from coconut oil to milk. You can also expect a lot of soy sauce, lemongrass, tamarind, turmeric and pandan leaf (South East Asia's answer to vanilla). Fish stock and dried seafood are used to add extra flavor, while candle nuts (similar to Macadamia nuts) add crunch.
Most of the meat is made to Halal standards due to the dominant and official religion of Islam. You will also find tofu in many dishes. Rice is at the center of any meal and can be found in an assortment of dishes, but there is a vast array of vegetables that are grown throughout the country, and especially used in stir fries.
Fruits are also popular, especially as a dessert. Feast on fresh strawberries that grow in the Cameron Highlands and other parts of Sabah, or the notable durian fruit, which boasts several different species of varying colors. Pickled fruits are also widely available and are often encountered during your private street food tour in Kuala Lumpur or Penang with Enchanting Travels.
While predominantly a Muslim country, traditional liquor made from rice is also popular in the eastern parts.
Dream Carefree
Go ahead and dream big. Enchanting Travels experts are here to help you plan the ultimate escape. Tell us your vision for the trip of a lifetime and we'll make it a reality.
Plan Carefree
One of our destination experts will reach out to craft a completely customized itinerary. Book your personalized journey and know that our flexible policies have you covered.
Travel Carefree
Relax and prepare for takeoff, knowing that your trip is perfectly planned and you have a personal concierge on call 24/7. Our experts are here to keep you safe and handle the details.
Close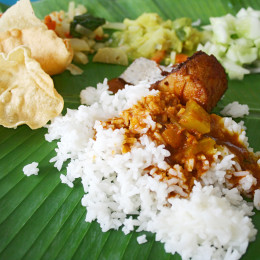 Cuisine in Malaysia – What to eat
Why not try a few typical and popular dishes in Malaysia?
Air bandung: cold and pink milk drink, flavored with rose syrup and very refreshing
Ayam goreng: deep fried and deliciously marinated chicken
Bao/ pau: Chinese-influenced staple wheat based steamed bun, served with either a sweet or savoury filling such a lotus seed paste, or custard, or chicken and pork. Found at night markets
Congee / bubur: rich porridge favored by Malaysia's indigenous communities, and even on the menu at McDonald's restaurants in the country
Fish head curry: South Indian influenced thick and spicy curry featuring a braised fish head and vegetables
Ketupat: delicious dumplings, made by weaving a palm leaf around rice that can be dipped in your curry, often rendang, or served to accompany satay. Popular during festivals
Kuih: Chinese-influenced bite-sized foods often related to pastries, sweetmeats and confectionery, and popular for afternoon tea and festive occasions
Laksa Laksam / Lasang: thick flat rice noodle rolls prepared in a rich and sweet white minced fish, coconut milk and aromatic sauce. Asam Laksa is the signature dish of Penang
Mee rebus: A Chinese and Javanese influenced egg noodle dish, flavored with a spicy and aromatic sauce of lemongrass and ginger, and often served with prawns, mutton or dried anchovies, as well as sprouts and boiled eggs
Nasi Lemak: rice steamed with coconut milk and pandan leaves, and the national dish of Malaysia, it is often served with sambal, a type of chill sauce, as a breakfast dish
Rendang: spicy meat (often buffalo, beef, or chicken) stew made with coconut milk and influenced by Indonesia
Rojak: fruit and vegetable salad made with belacan and toasted peanuts, and popular in Penang
Roti canai / roti kosong: Indian influenced flaky and thin unleavened bread, served with accompaniments such as egg (telur), onions (bawang) or banana (pisang)
Satay / sate: marinated meat (chicken or beef) skewered onto wooden sticks and cooked on a charcoal grill, served with spiced peanut dipping sauce
Explore Expert Secrets for a Perfect Malaysia Vacation!
Senior Travel Consultant for Asia, Prathima Rijhwani, describes her experiences on a Malaysia tour with Enchanting Travels.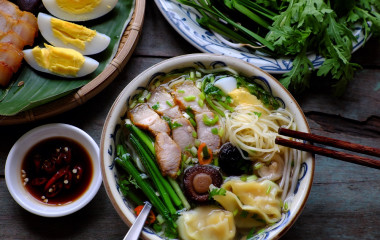 Your Guide to the Top 10 Food Destinations in the World 
Embark on a culinary sojourn that will most certainly tantalize your tastebuds! Our curated list of destinations will provide a truly mouthwatering vacation.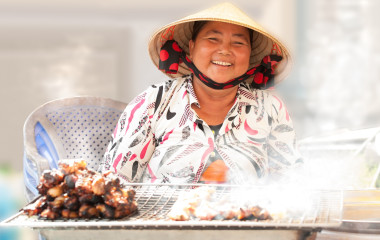 Southeast Asian Street Food Diaries: The Best 'Pho' on the Go
Brace for a delectable journey as we take you on the trail of some of the best Southeast Asia street food you can possibly have.
popular trips to malaysia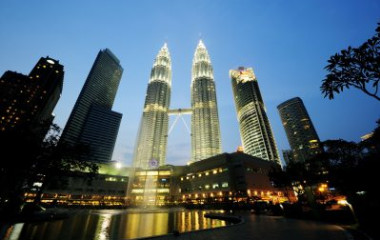 Mesmerizing Singapore and Malaysia
19 Days: $ 8,290
/ person
This private Malaysia and Singapore trip offers something for everyone. The verdant rainforests and exotic animals of Borneo appeals to nature and wildlife enthusiasts, vibrant Penang and Kuching appease the culture and heritage lover in you, while Langkawi offers crystal clear waters and soft white sands.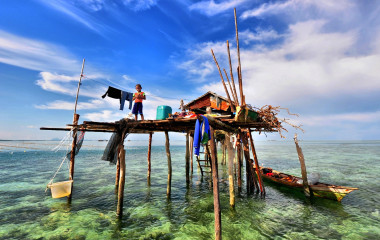 Highlights of Sabah
16 Days: $ 5,390
/ person
Venture into the wild heart of Borneo. Verdant rainforests, exquisite natural wonders and exotic wildlife await you on this private Malaysia tour.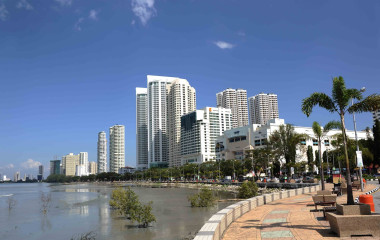 Highlights of Singapore & Peninsular Malaysia
19 Days: $ 4,790
/ person
Combine your Malaysia tour with a delightful Singapore sojourn. With a vibrant melting pot of culture, heritage, cuisine and natural beauty, and unique experiences curated by our destination experts, there are charming surprises awaiting you around every corner.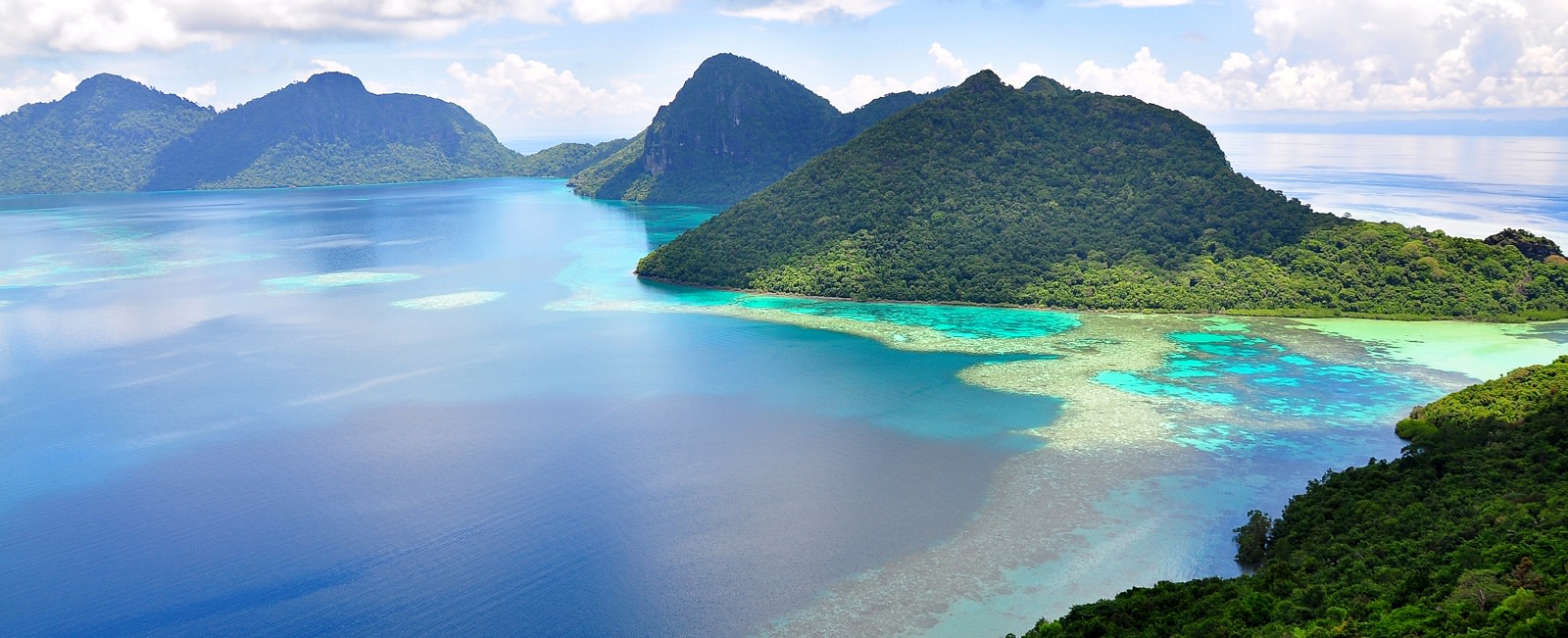 THE ENCHANTING DIFFERENCE
One of the very best travel experiences I have ever had. We even got updates once at 3 am! He also made one change in one day's itinerary to accommodate our wishes which was very wonderful. For business, I have traveled to Europe, Russia, all over Asia and South Africa but was blown away by all the beautiful sites in Argentina and Chile.
All the little touches made by our Enchanting Travel consultant, Amelia Edwards, were noticed and recognized by my wife and I. Thank you for making our milestone trip (25th wedding anniversary) such a memorable one! We look forward to engaging Enchanting Travels again for our next South American adventure!!
This was my first adventure as a solo traveler. But while I may have traveled on my own, I was never alone. I was well taken care of by a superb team of planners, trip coordinators, guides and drivers.
Do you have a vacation in mind? Let us help you create the trip of a lifetime.