History of Malaysia
Discover the fascinating history of Malaysia on your private, tailor-made tours with travel tips from our experts.
Imagine a fascinating confluence of ancient Chinese, Indian and South Asian Muslim cultures, liberally sprinkled with colonial influence! Our destination experts have traveled high and low in search of unique experiences to bring a slice of authentic history and incredible heritage to your Enchanting Travels tour.
Strategically located in the heart of the ancient spice route, it is no wonder that the archipelago has played host to thousands of sailors, adventurers, conquerors and immigrants over the centuries, and you could be next!
The story of Malaysia began nearly a million years ago when hunter gatherers roamed the rainforests of Borneo and settled near elaborate cave systems. Take a day tour in the heart of this tropical jungle where the famous skull of the 'adolescent girl' – the oldest, modern human skull, was discovered.
Bronze and Iron age people who settled near the coast are considered the forefathers of Malaysian Malays. In the following centuries, trade flourished and the Srivijaya empire controlled most of the coast. Hinduism and Buddhism greatly influenced the daily life and culture. An Enchanting Travels tour of Kedah and Langkawi offers unique insights into the traditional way of life, through visits to historical monument, museums and religious shrines.
In the 14th century, the Sultanate of Malacca became the most prominent Islamic empire. Since then, Islam has had a profound effect on the country. Some years later, the Portuguese annexed wealthy Malacca which was later lost to the Dutch. Our heritage Malacca tours include visits to medieval monuments and historical tourist attractions, Baroque architectural wonders, bustling night markets and the colorful Chinatown, offering incredible insights into this UNESCO World Heritage site.
In 1824, the country was officially declared British colonial territory, bringing in thousands of Indians and Chinese driven by the demands of the ever-increasing Empire.
Embark on a private heritage tour of Penang, to see the UNESCO Heritage site of George Town, where Fort Cornwallis – the largest standing fort built by the British East India Company, tells tales of British colonialism and military influence. Or set out to discover a hegemony of cultural influences with a Heritage Walk in Kuching, another British trading port where White Rajah era buildings vie for attention alongside with gold-domed mosques and Chinese temples. Visit rubber plantations in Malaysia, which were introduced during the colonial era and today, produce nearly 46% of the rubber in the world!
After World War II and the popular nationalist movement, the Federation of Malaysia was established in 1948. Today, Kuala Lumpur, is an ideal example of harmonious existence between the past and the present. On your Kuala Lumpur city tour, our local experts will take you past busy streets where various ethnic communities rub friendly shoulders, and colonial buildings exist alongside ancient mosques and gigantic skyscrapers.
Dream Carefree
Go ahead and dream big. Enchanting Travels experts are here to help you plan the ultimate escape. Tell us your vision for the trip of a lifetime and we'll make it a reality.
Plan Carefree
One of our destination experts will reach out to craft a completely customized itinerary. Book your personalized journey and know that our flexible policies have you covered.
Travel Carefree
Relax and prepare for takeoff, knowing that your trip is perfectly planned and you have a personal concierge on call 24/7. Our experts are here to keep you safe and handle the details.
Close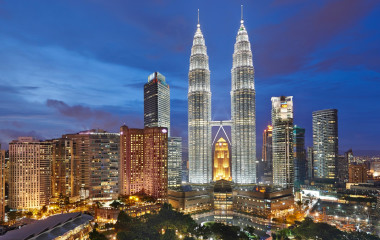 Explore Expert Secrets for a Perfect Malaysia Vacation!
Senior Travel Consultant for Asia, Prathima Rijhwani, describes her experiences on a Malaysia tour with Enchanting Travels.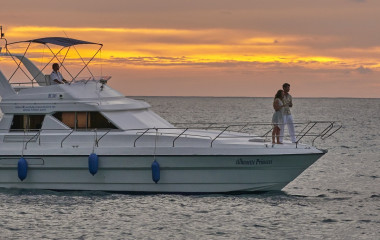 Top 10 Cruises in Asia that will make Your Vacation one to Remember
There is something truly unique about a luxury cruise down Asia's magnificent and iconic rivers. Discover our top 10 favorites for your cruise of a lifetime!
Popular trips to malaysia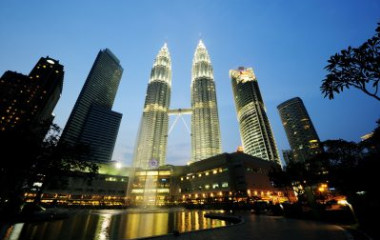 Mesmerizing Singapore and Malaysia
19 Days: $ 8,290
/ person
This private Malaysia and Singapore trip offers something for everyone. The verdant rainforests and exotic animals of Borneo appeals to nature and wildlife enthusiasts, vibrant Penang and Kuching appease the culture and heritage lover in you, while Langkawi offers crystal clear waters and soft white sands.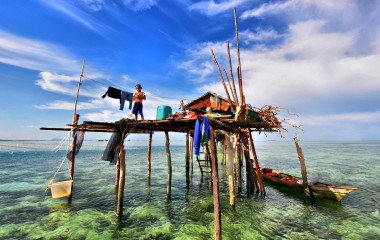 Highlights of Sabah
16 Days: $ 5,390
/ person
Venture into the wild heart of Borneo. Verdant rainforests, exquisite natural wonders and exotic wildlife await you on this private Malaysia tour.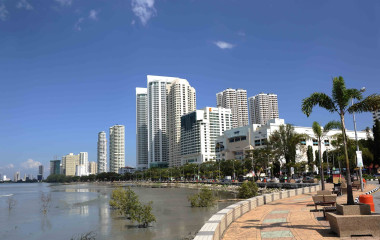 Highlights of Singapore & Peninsular Malaysia
19 Days: $ 4,790
/ person
Combine your Malaysia tour with a delightful Singapore sojourn. With a vibrant melting pot of culture, heritage, cuisine and natural beauty, and unique experiences curated by our destination experts, there are charming surprises awaiting you around every corner.
THE ENCHANTING DIFFERENCE
One of the very best travel experiences I have ever had. We even got updates once at 3 am! He also made one change in one day's itinerary to accommodate our wishes which was very wonderful. For business, I have traveled to Europe, Russia, all over Asia and South Africa but was blown away by all the beautiful sites in Argentina and Chile.
All the little touches made by our Enchanting Travel consultant, Amelia Edwards, were noticed and recognized by my wife and I. Thank you for making our milestone trip (25th wedding anniversary) such a memorable one! We look forward to engaging Enchanting Travels again for our next South American adventure!!
This was my first adventure as a solo traveler. But while I may have traveled on my own, I was never alone. I was well taken care of by a superb team of planners, trip coordinators, guides and drivers.
Do you have a vacation in mind? Let us help you create the trip of a lifetime.